E Komo Mai - Welcome...Come In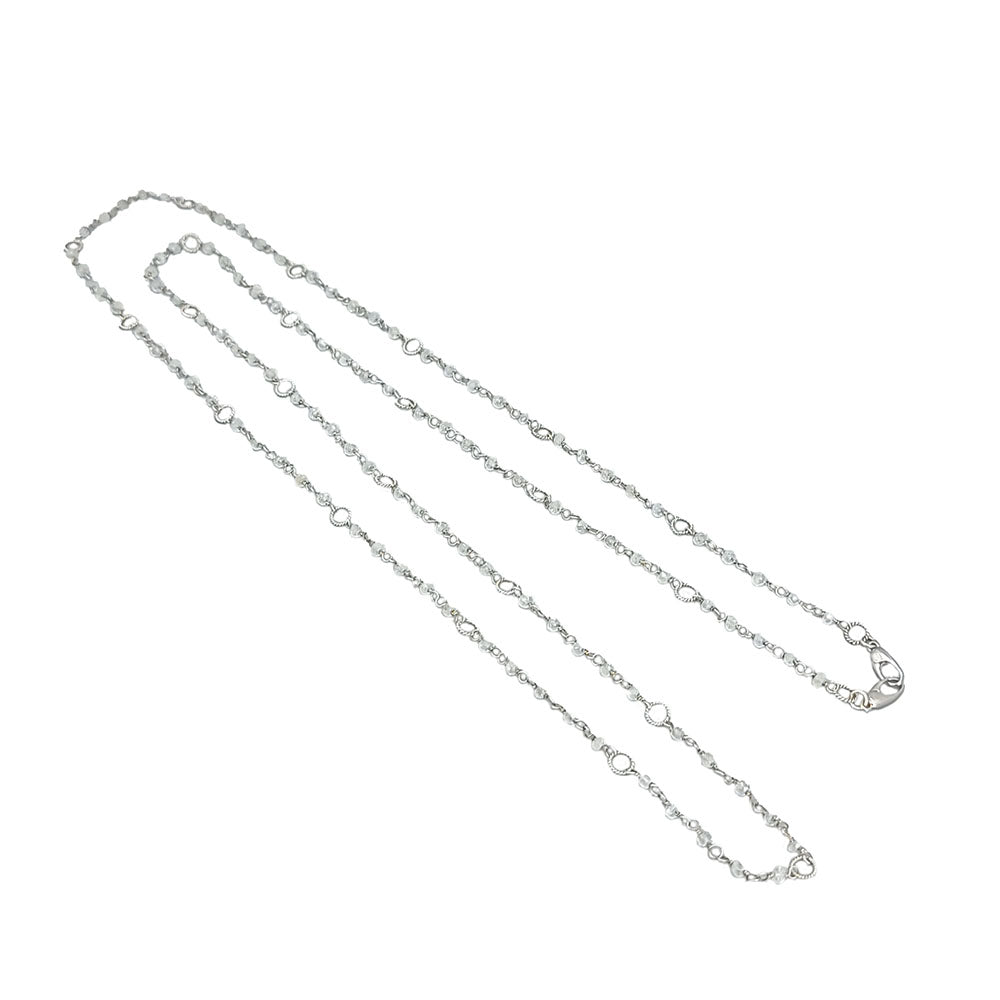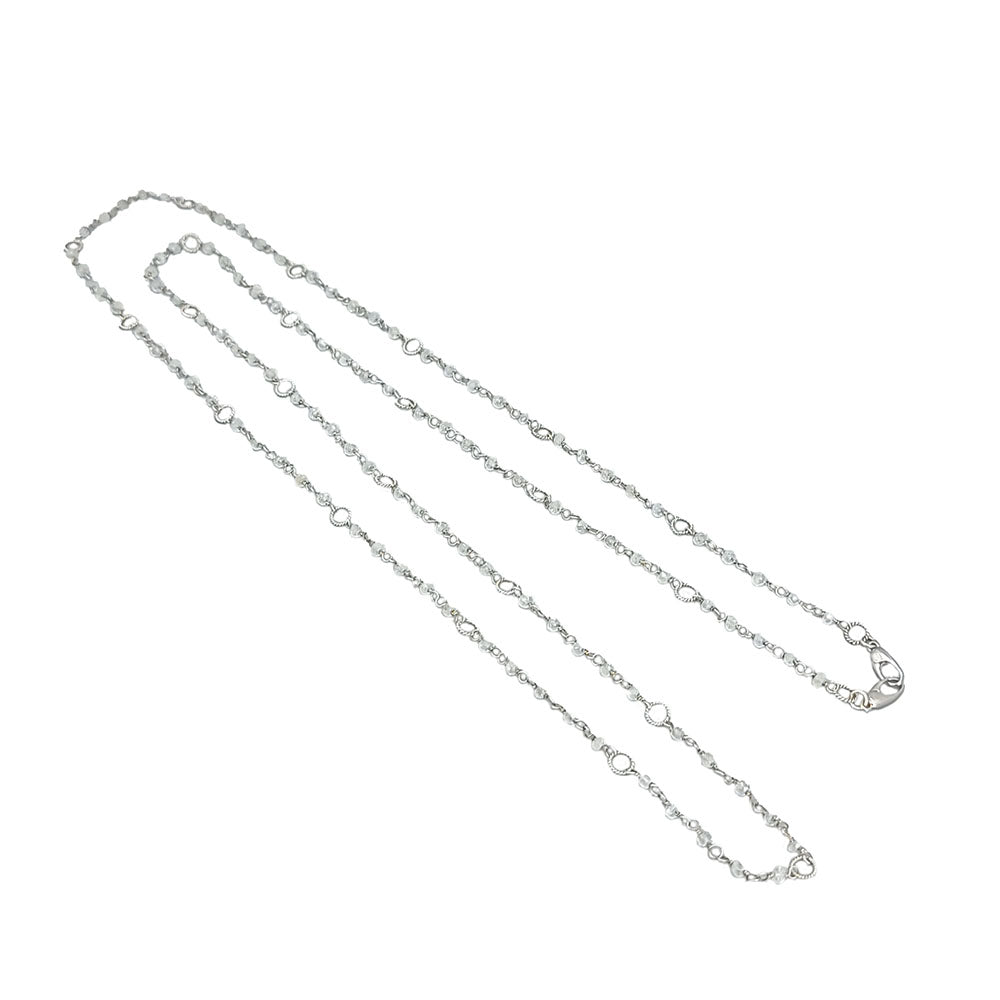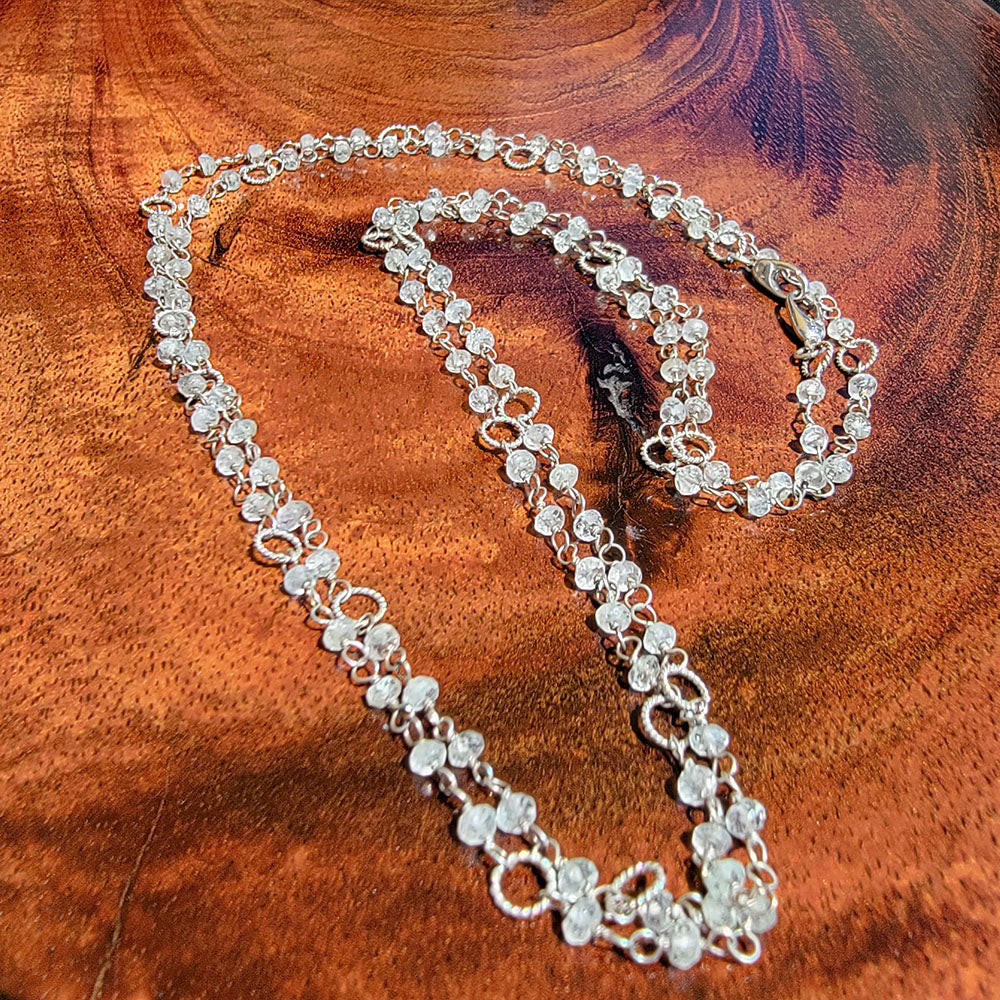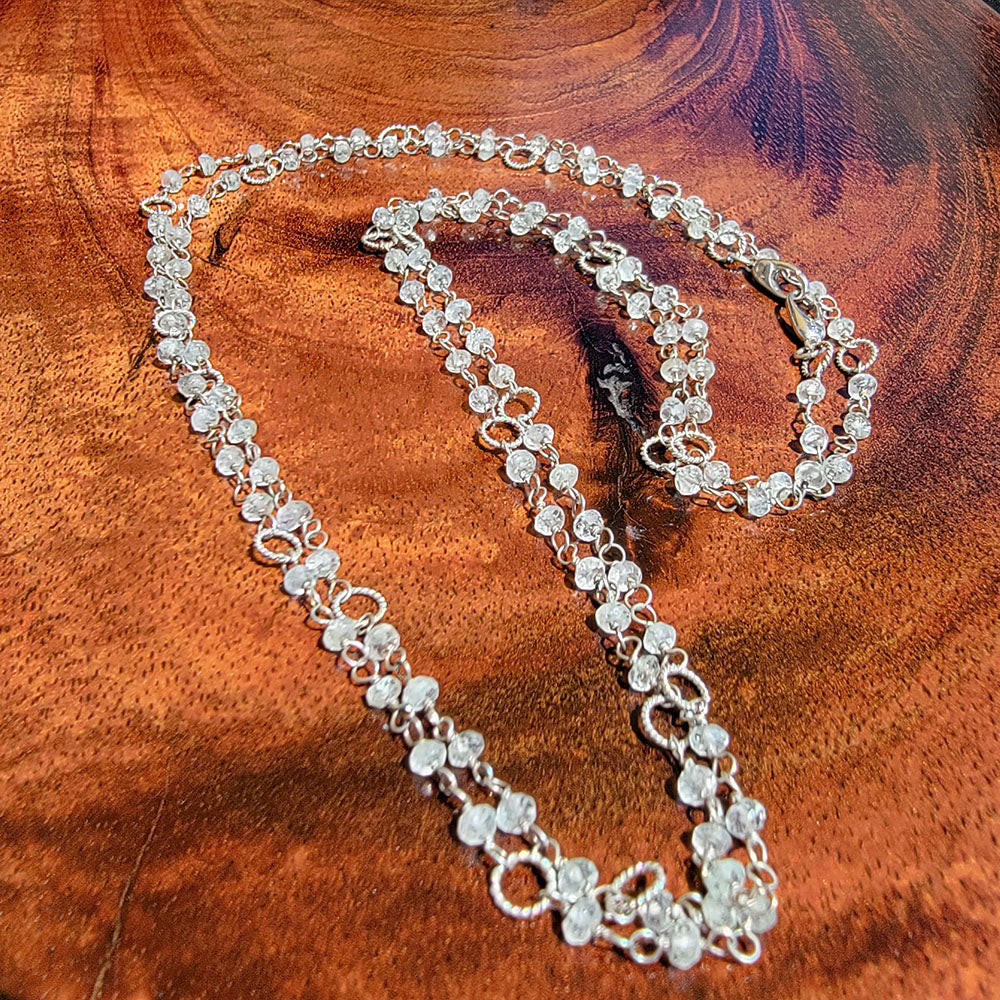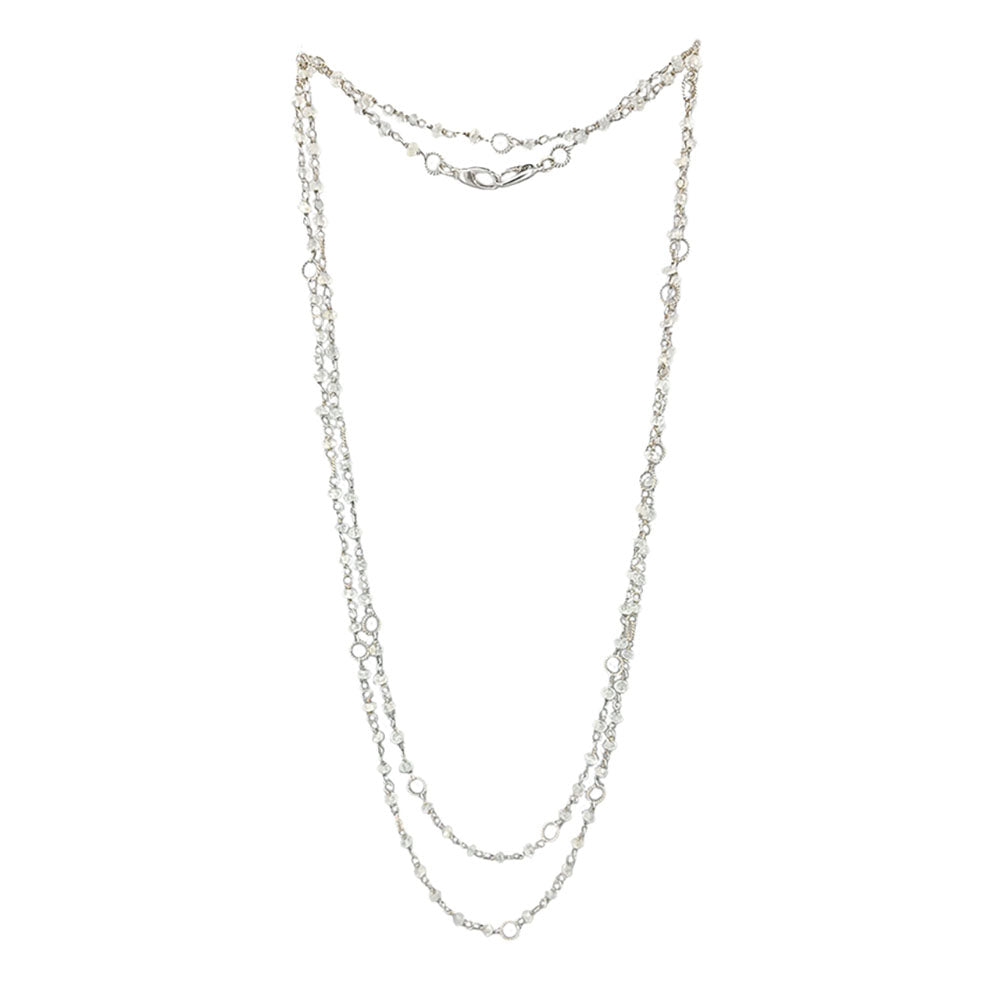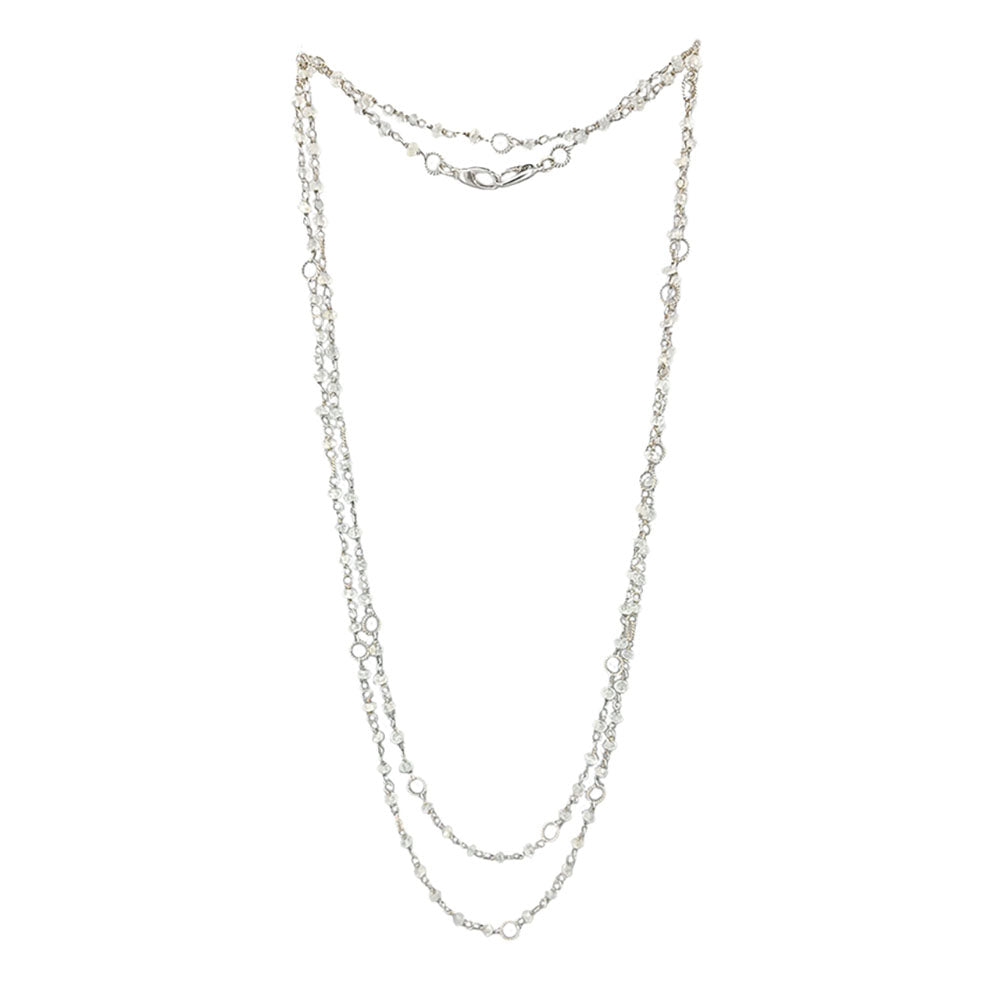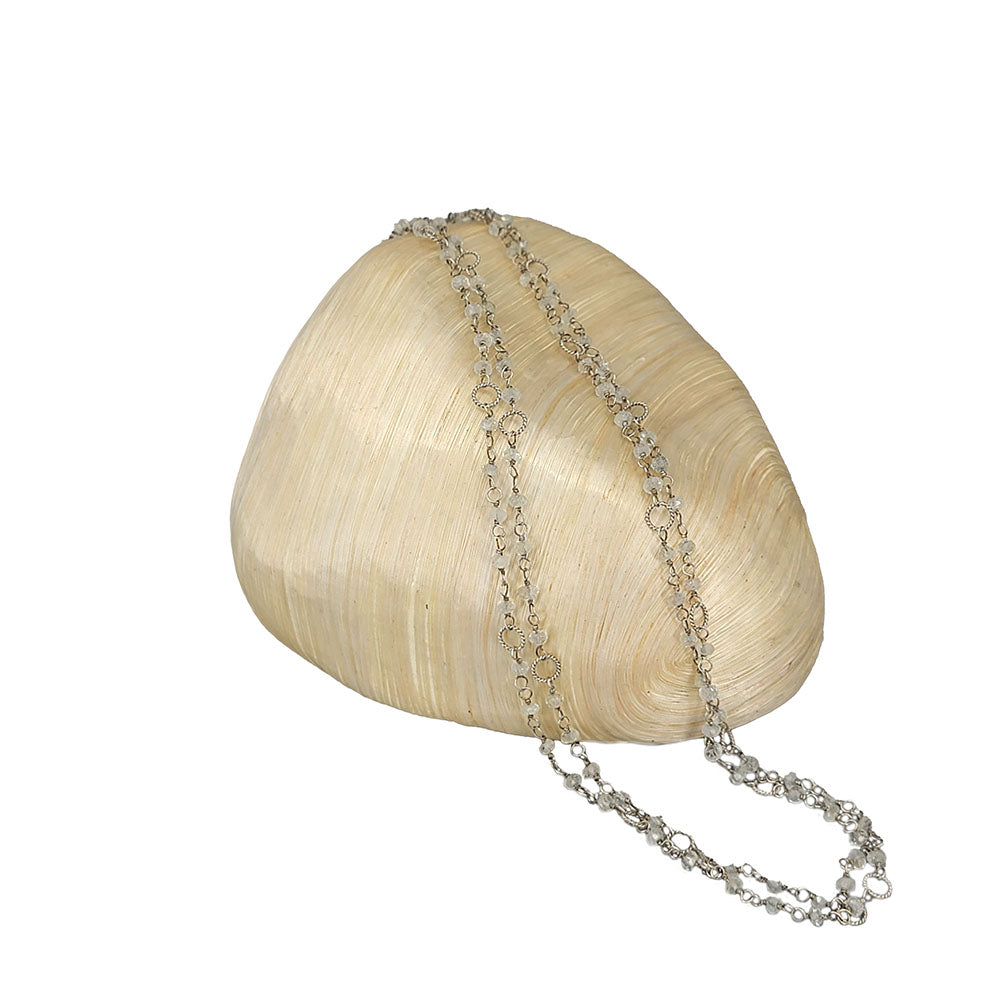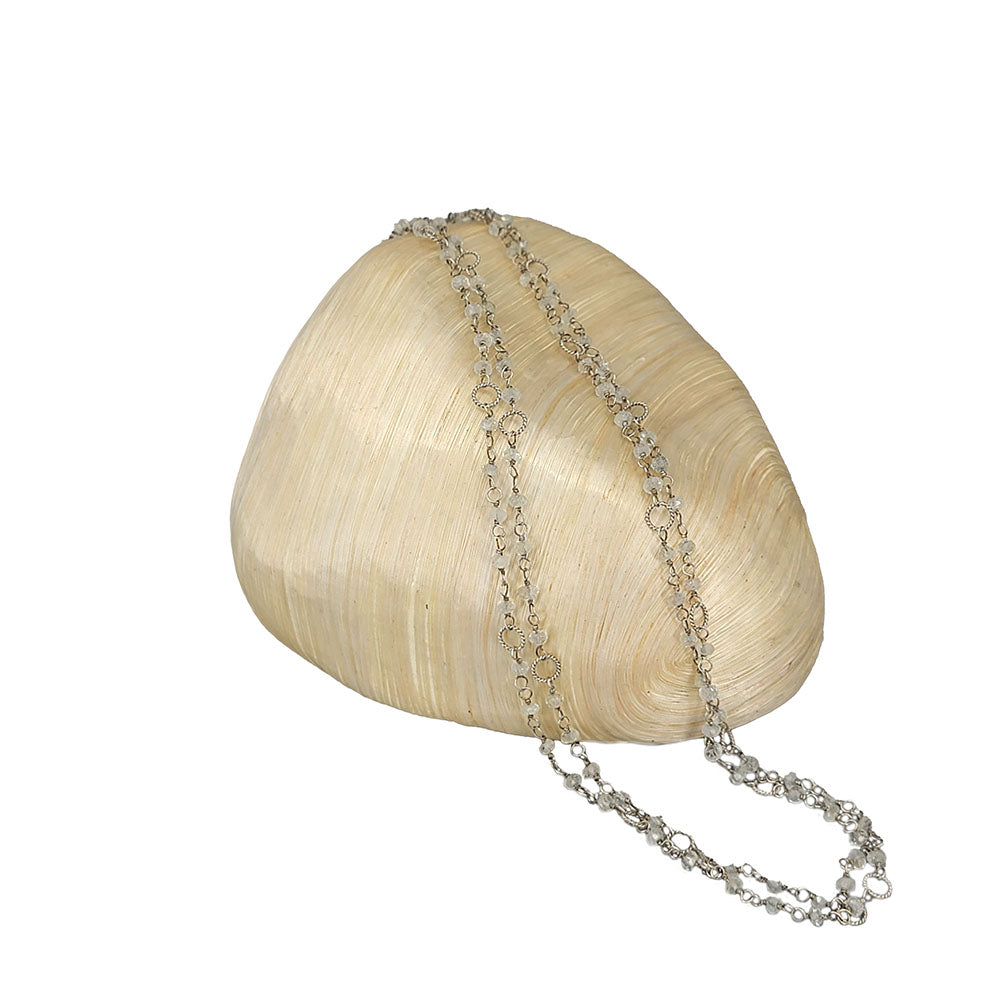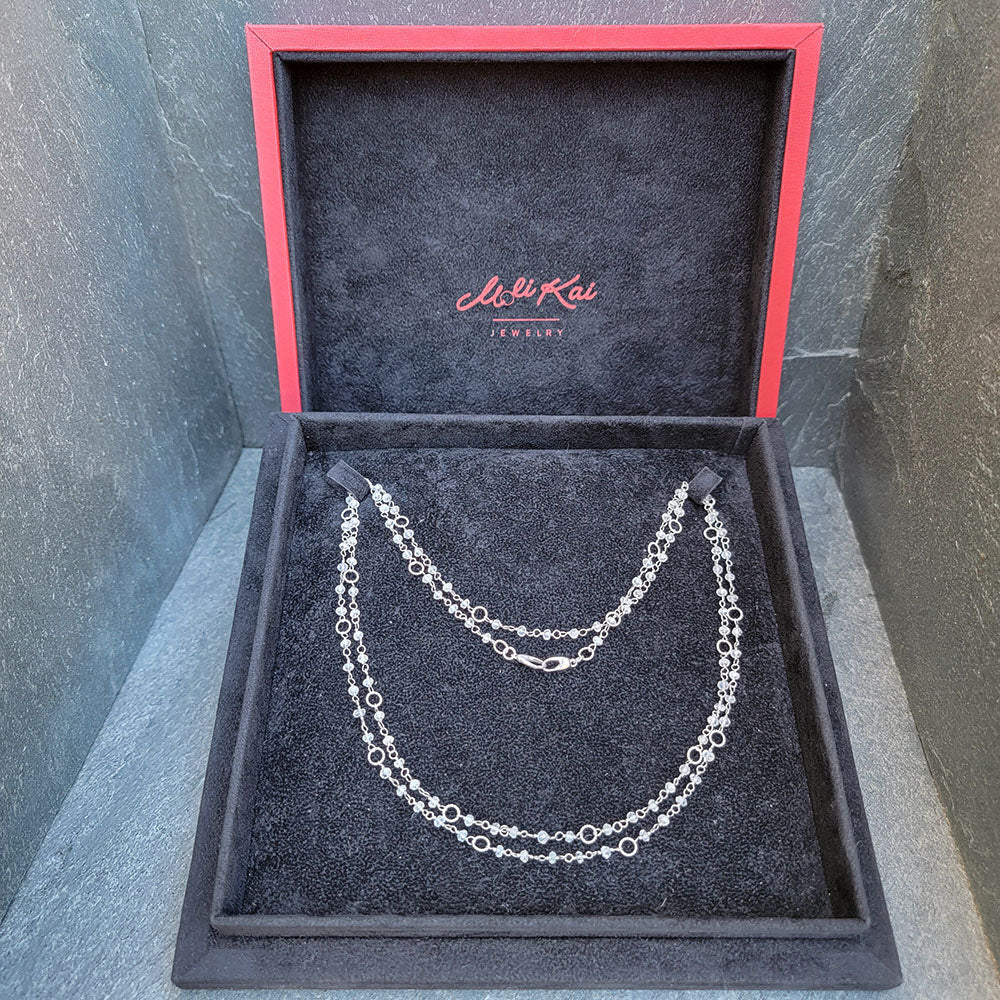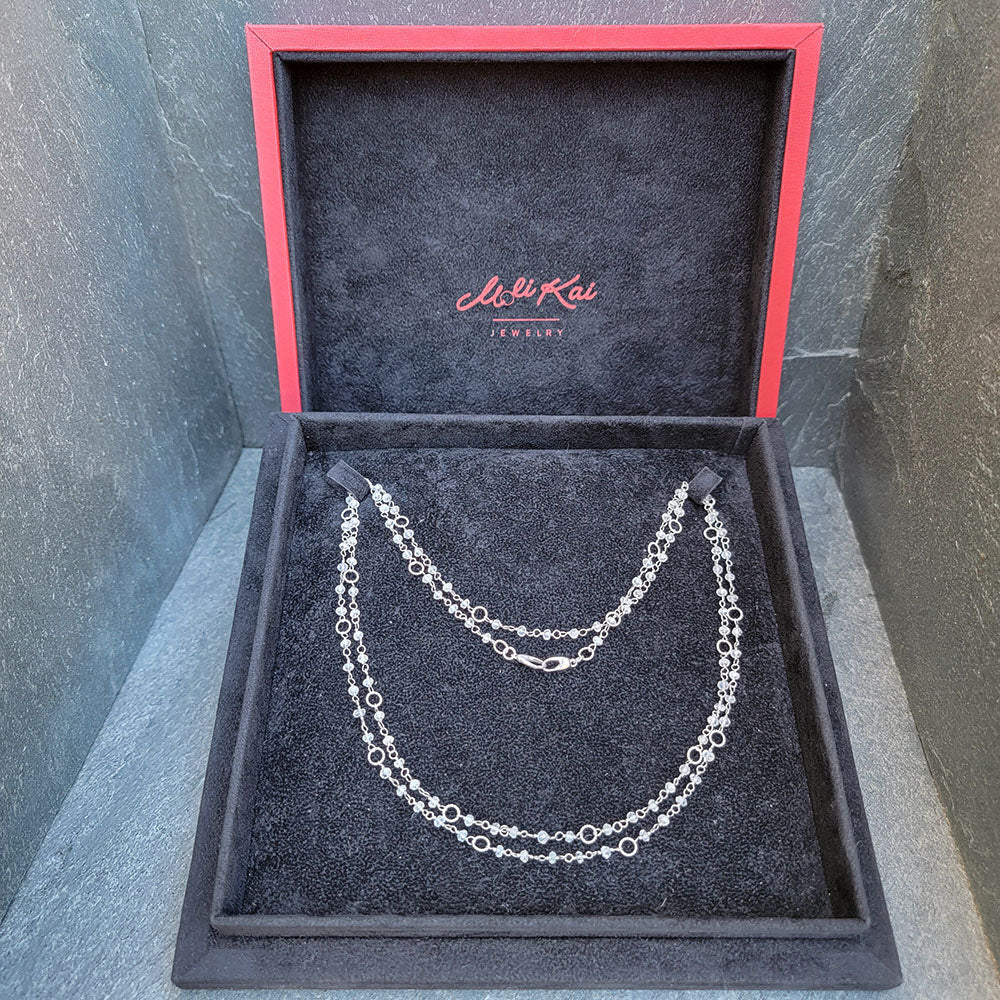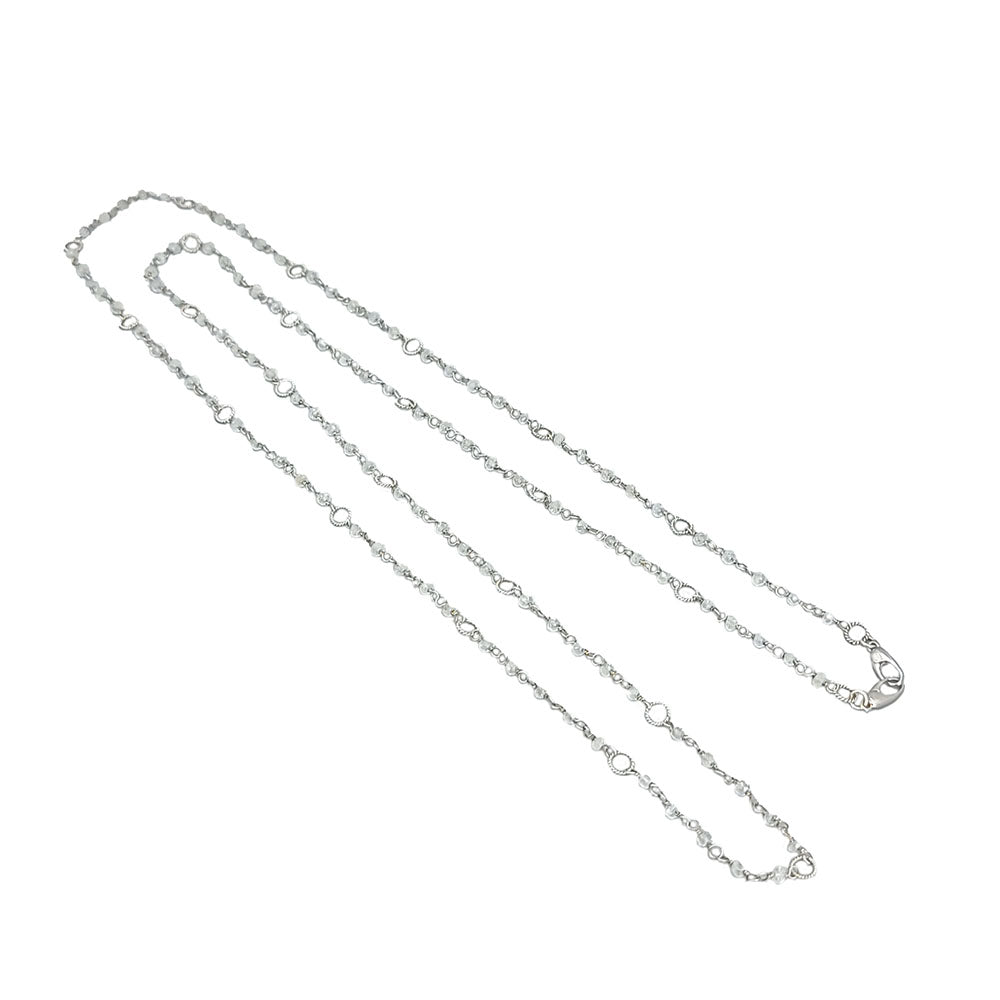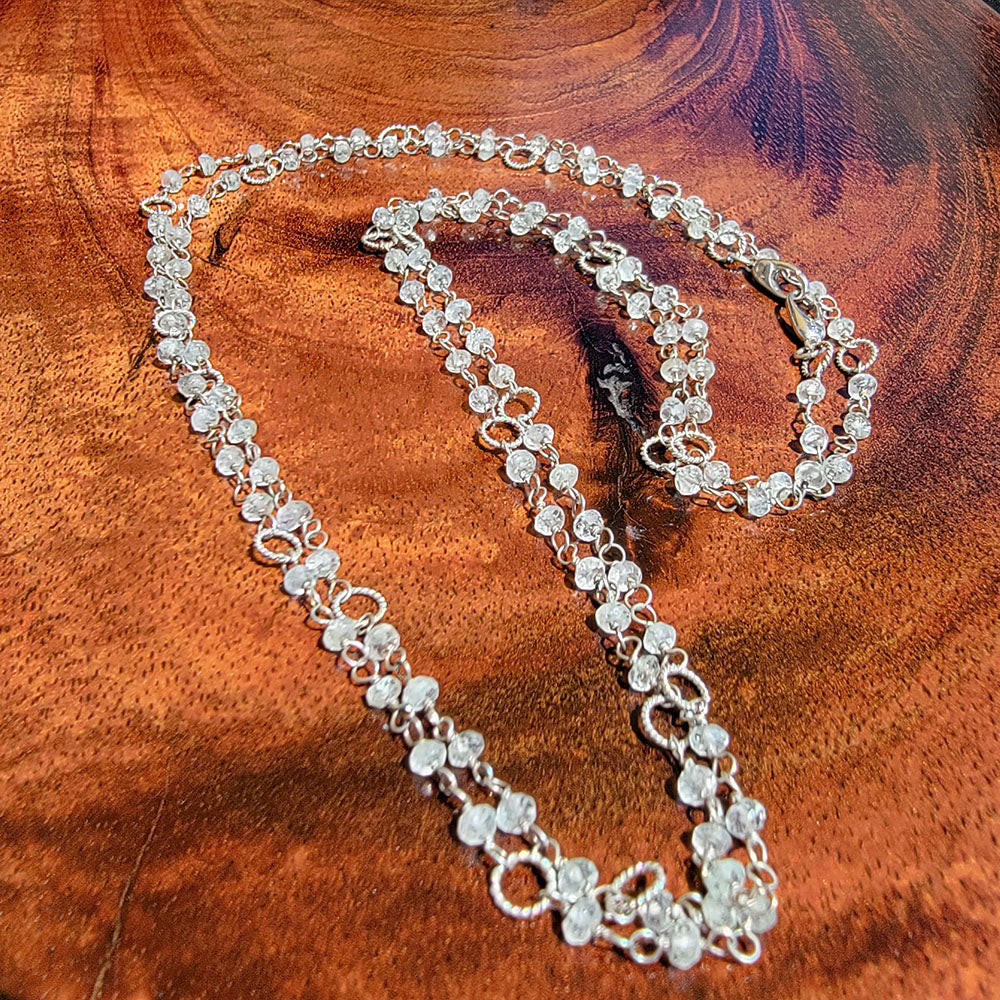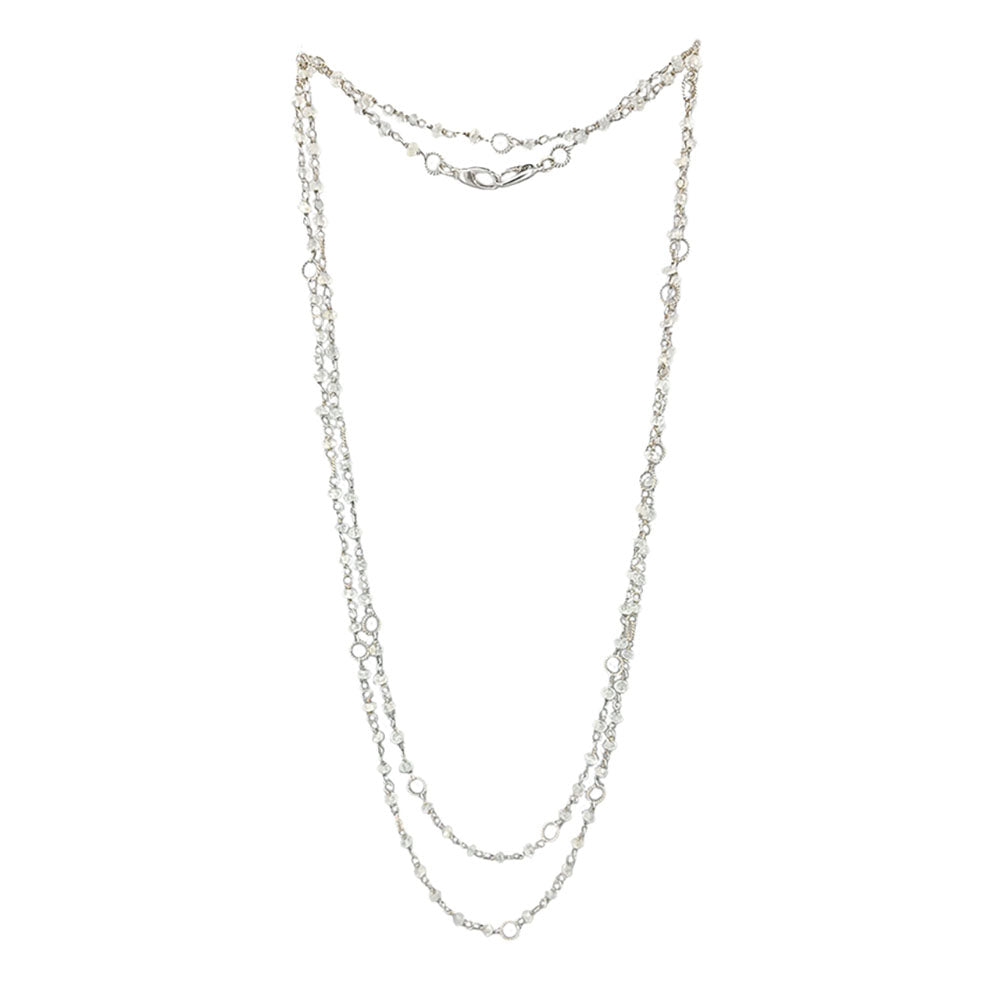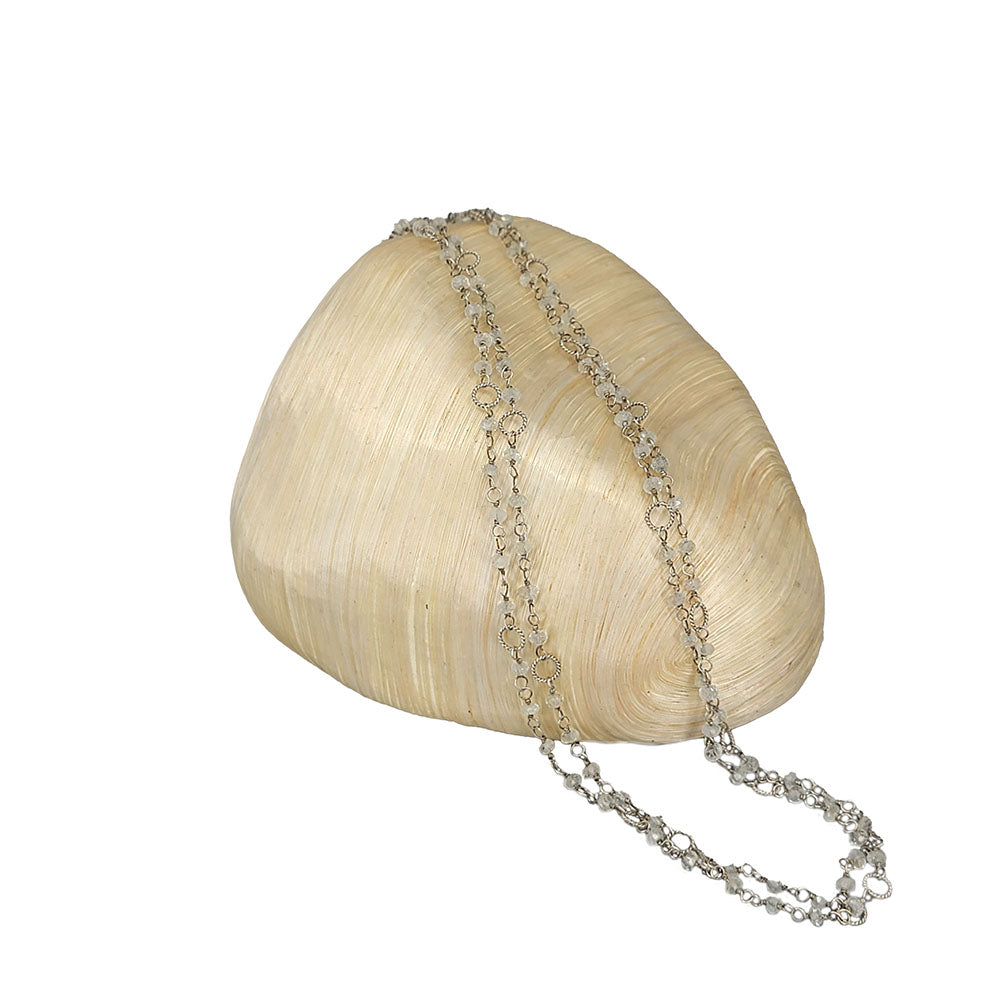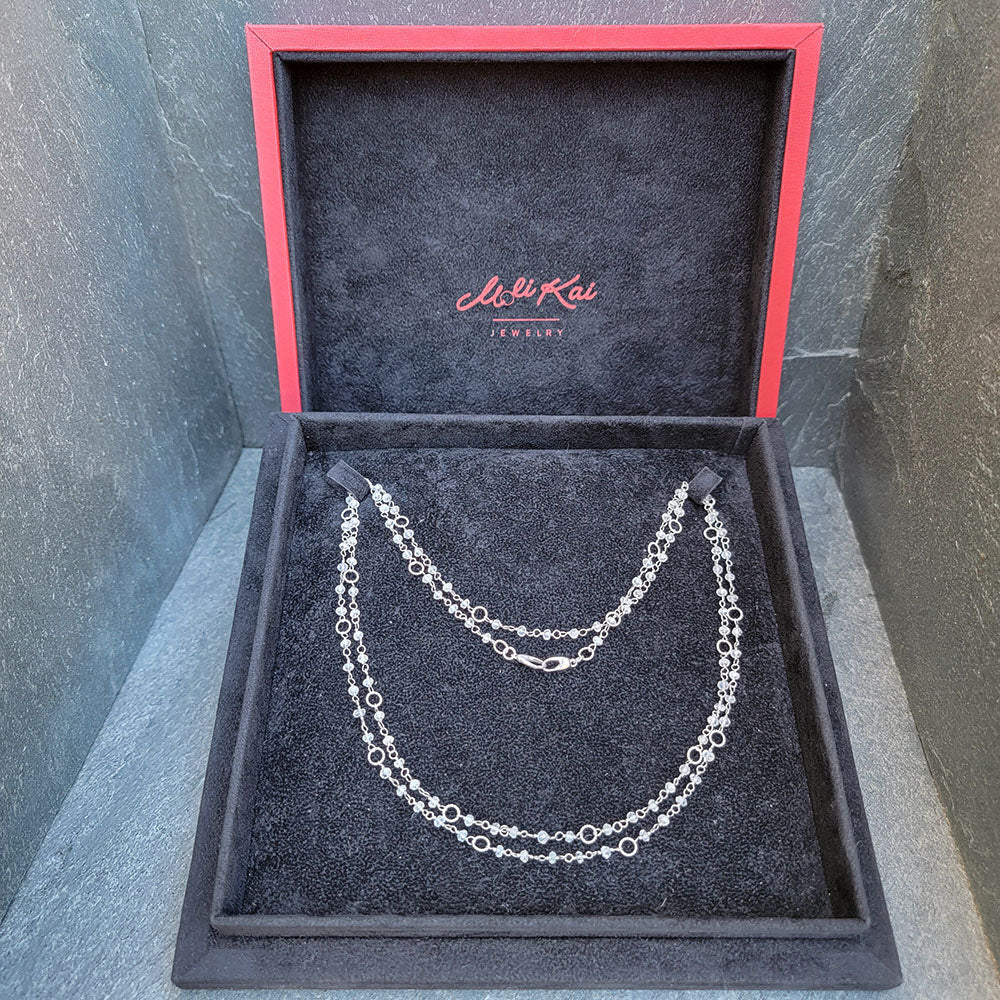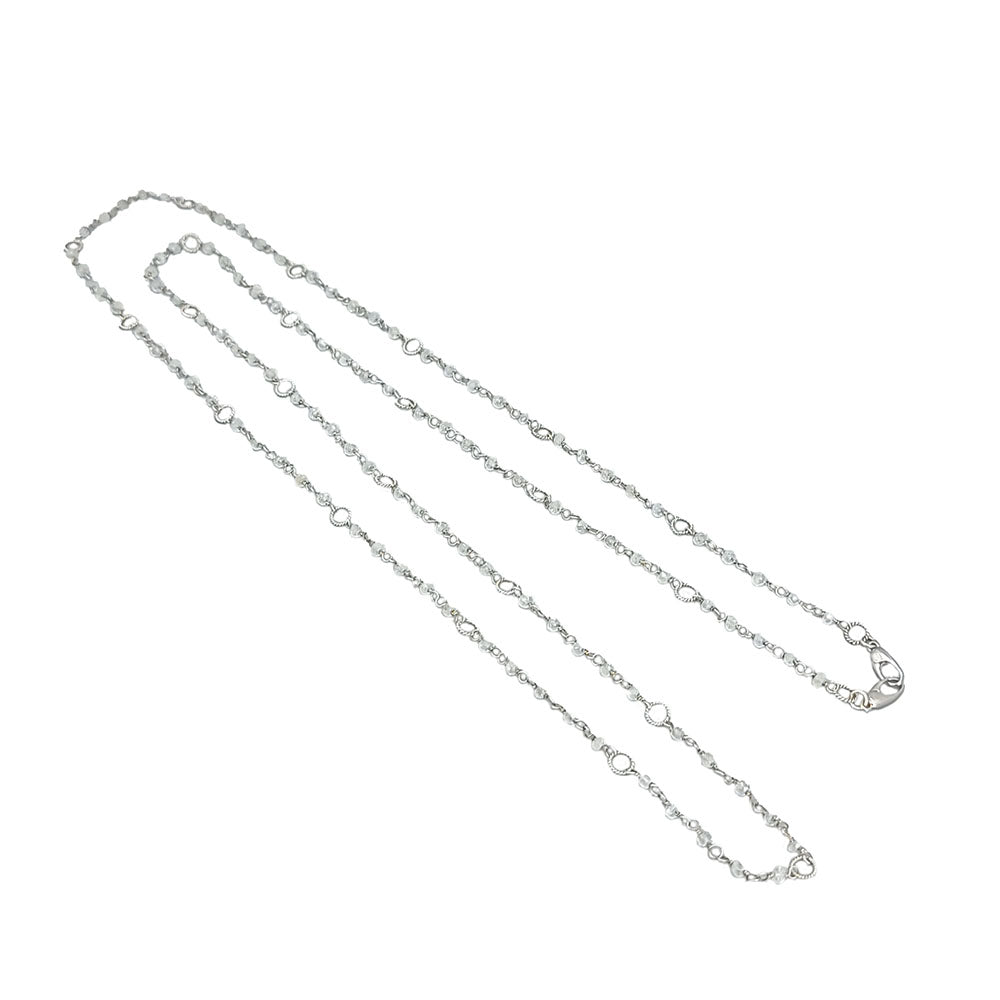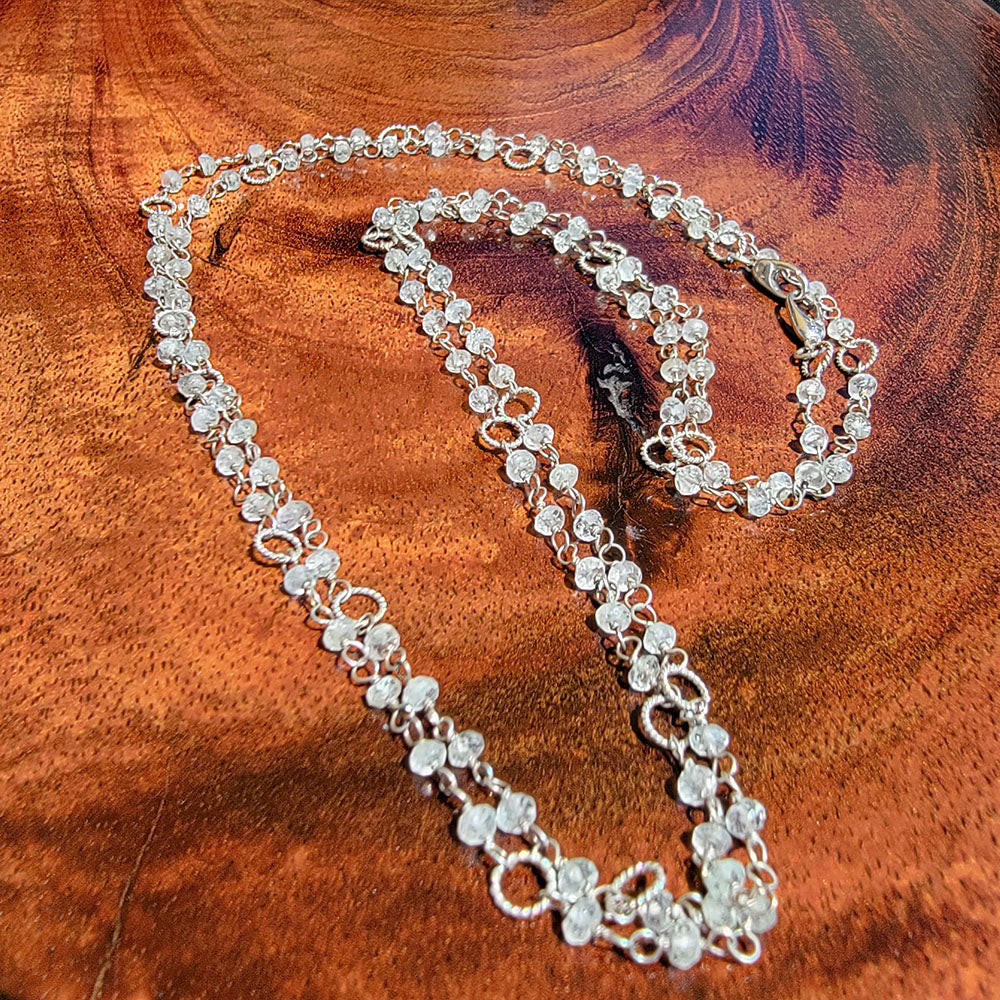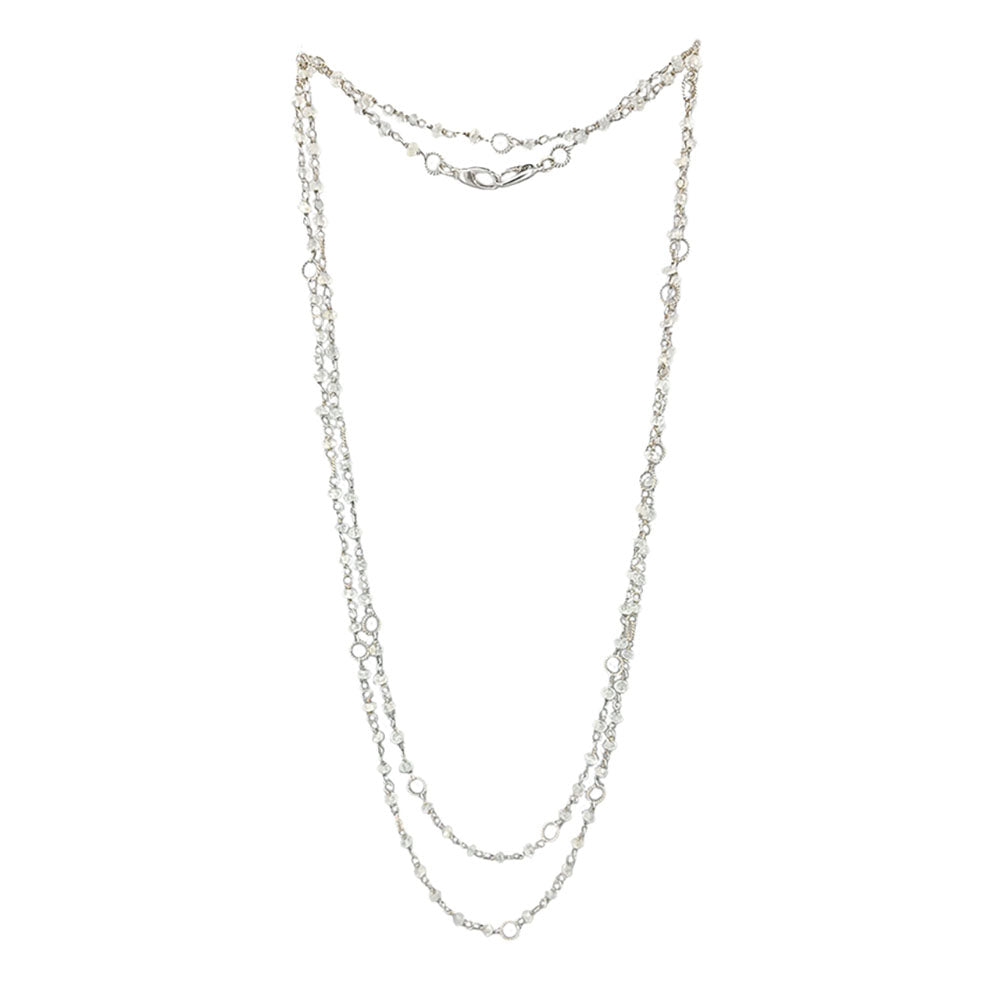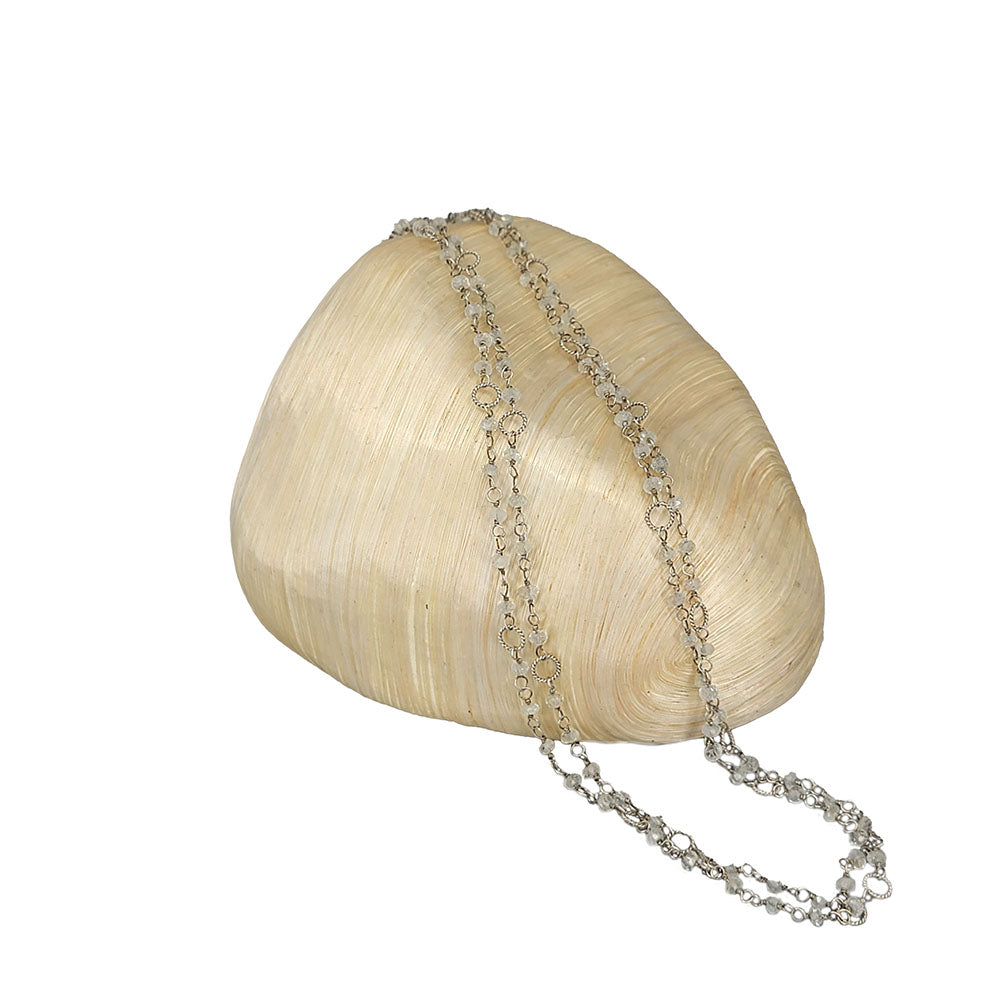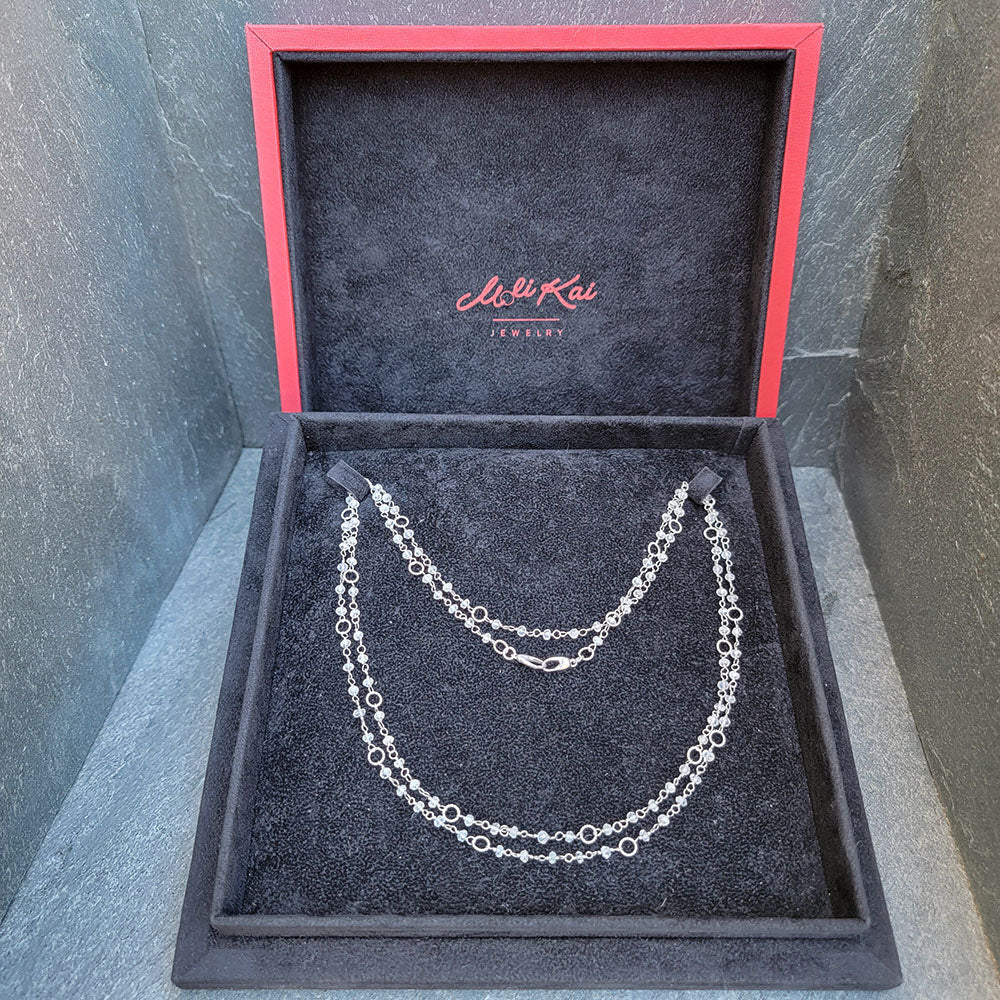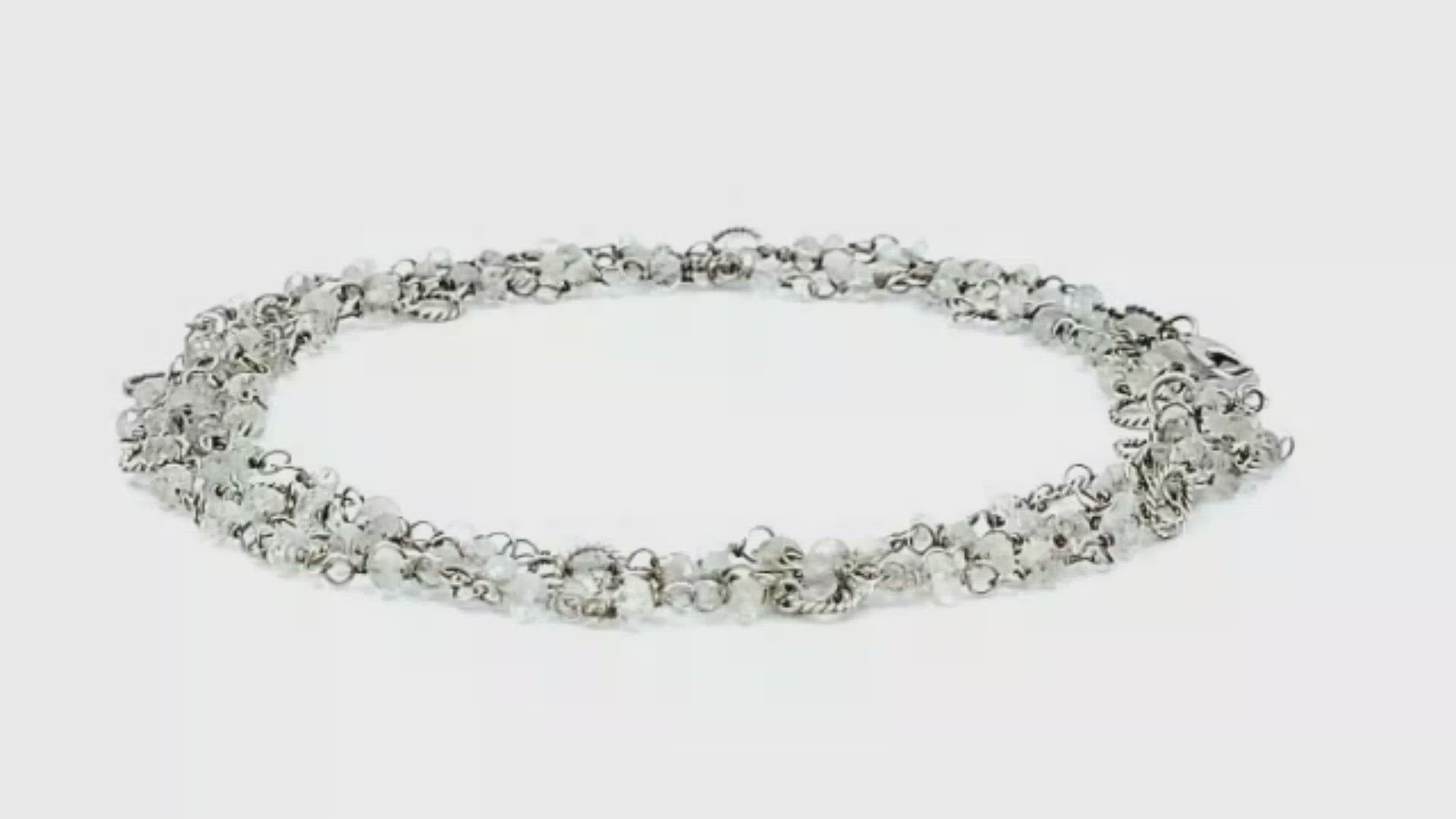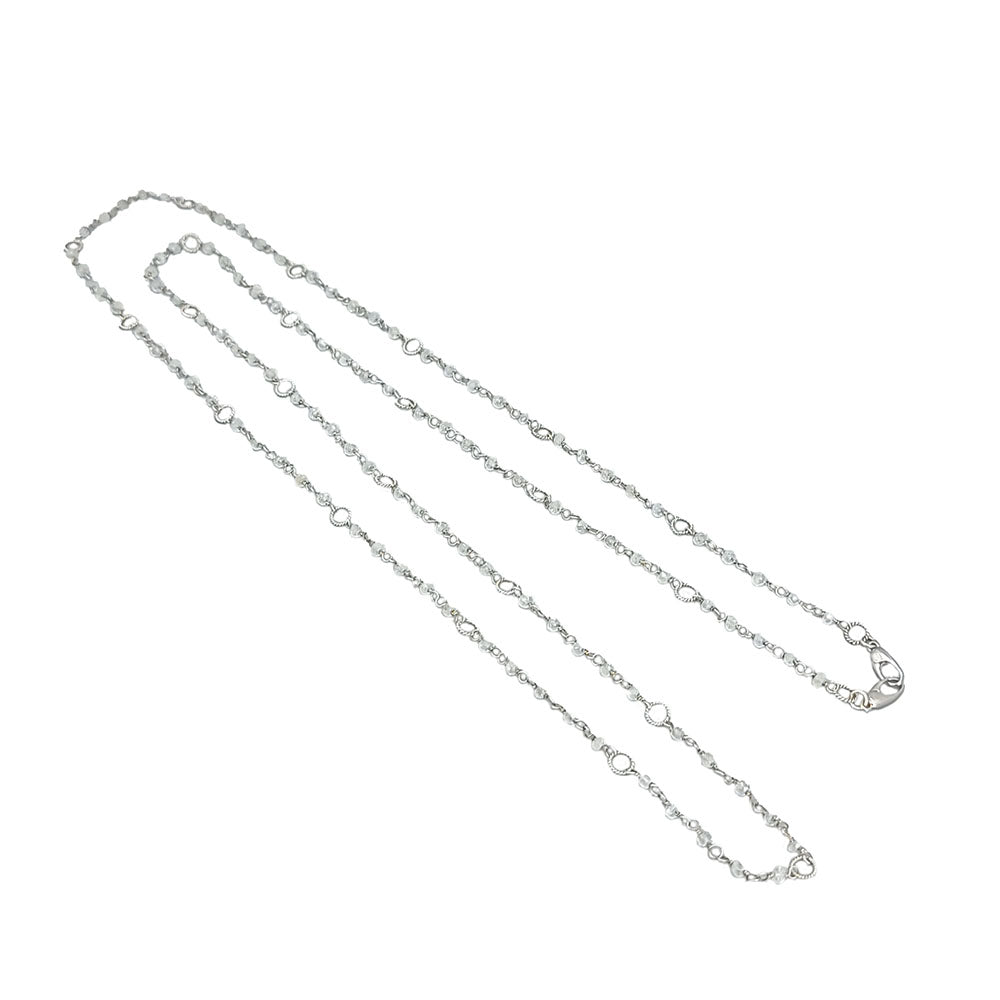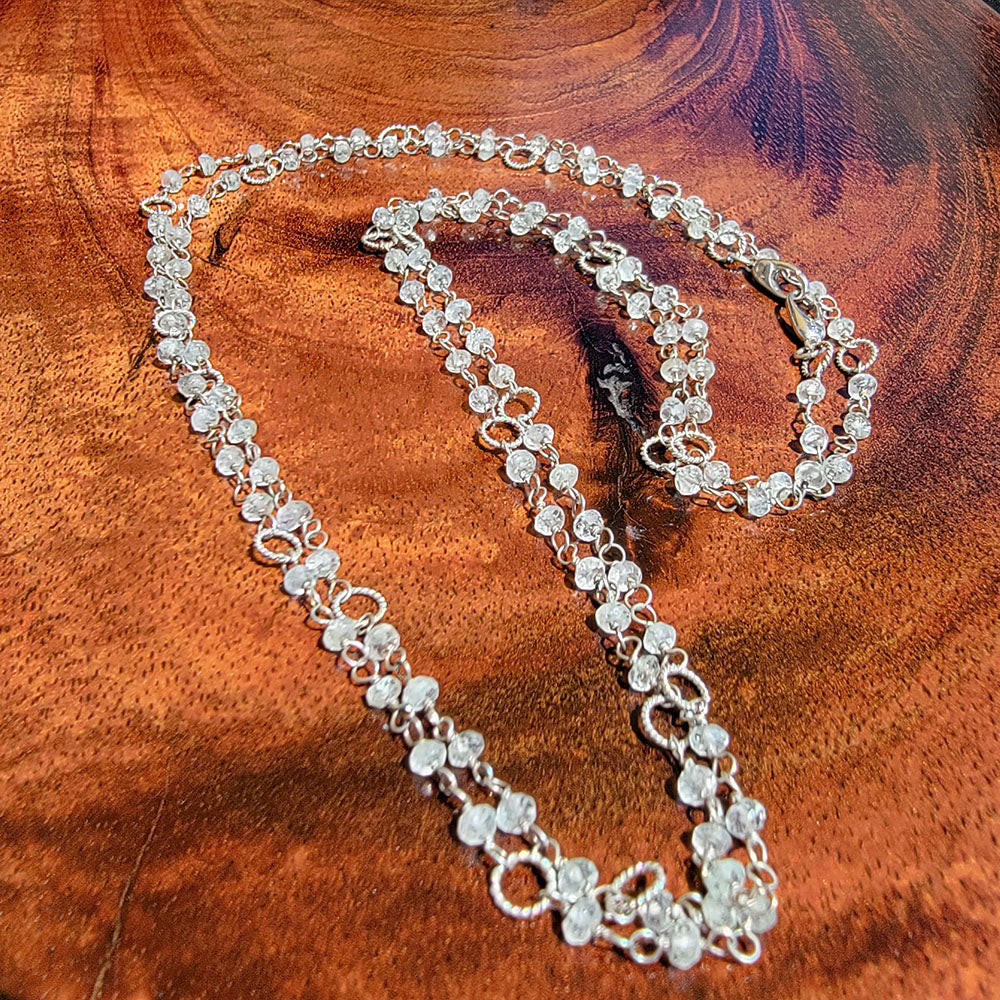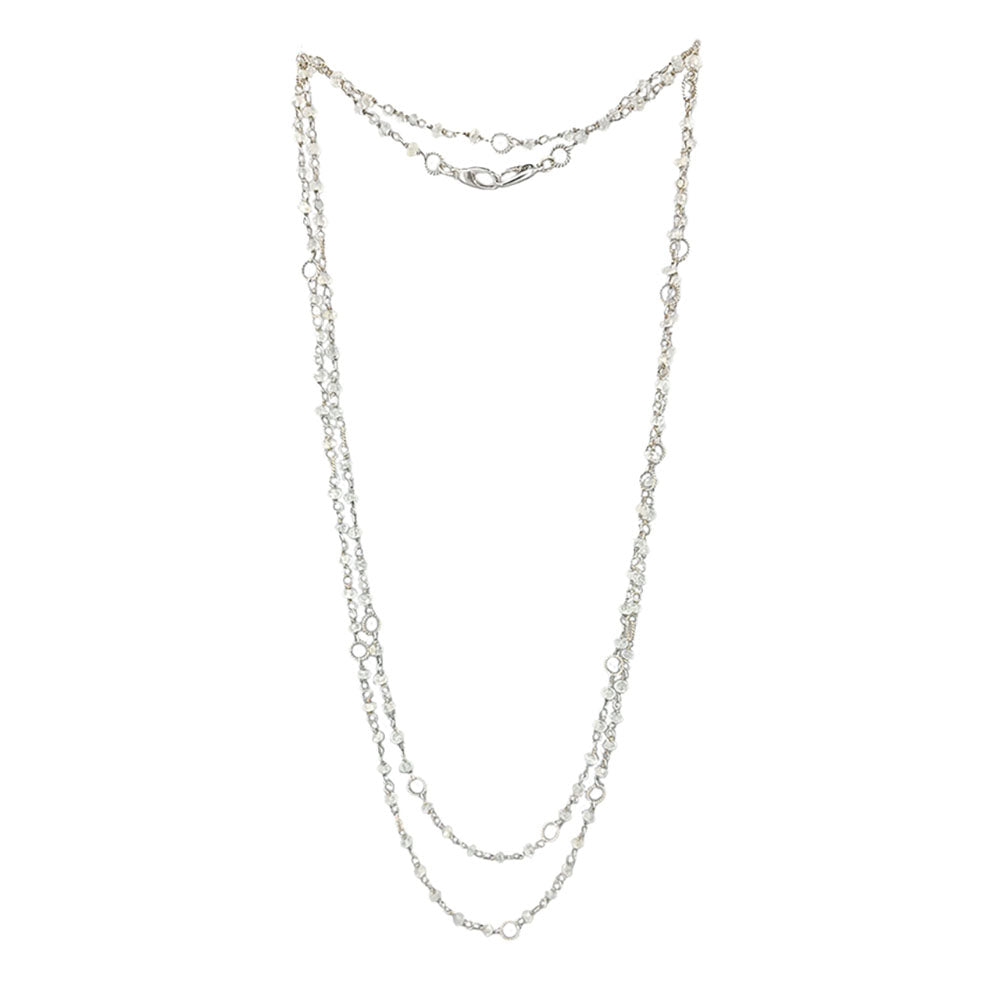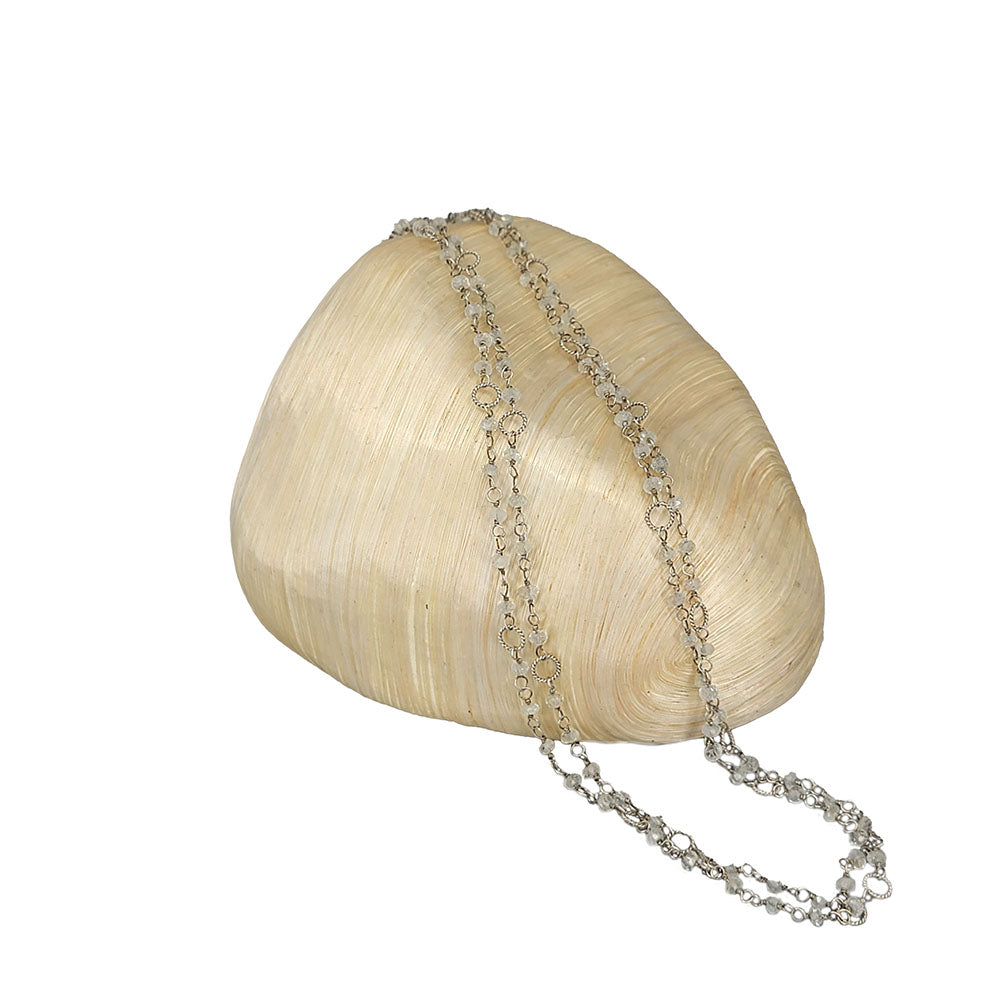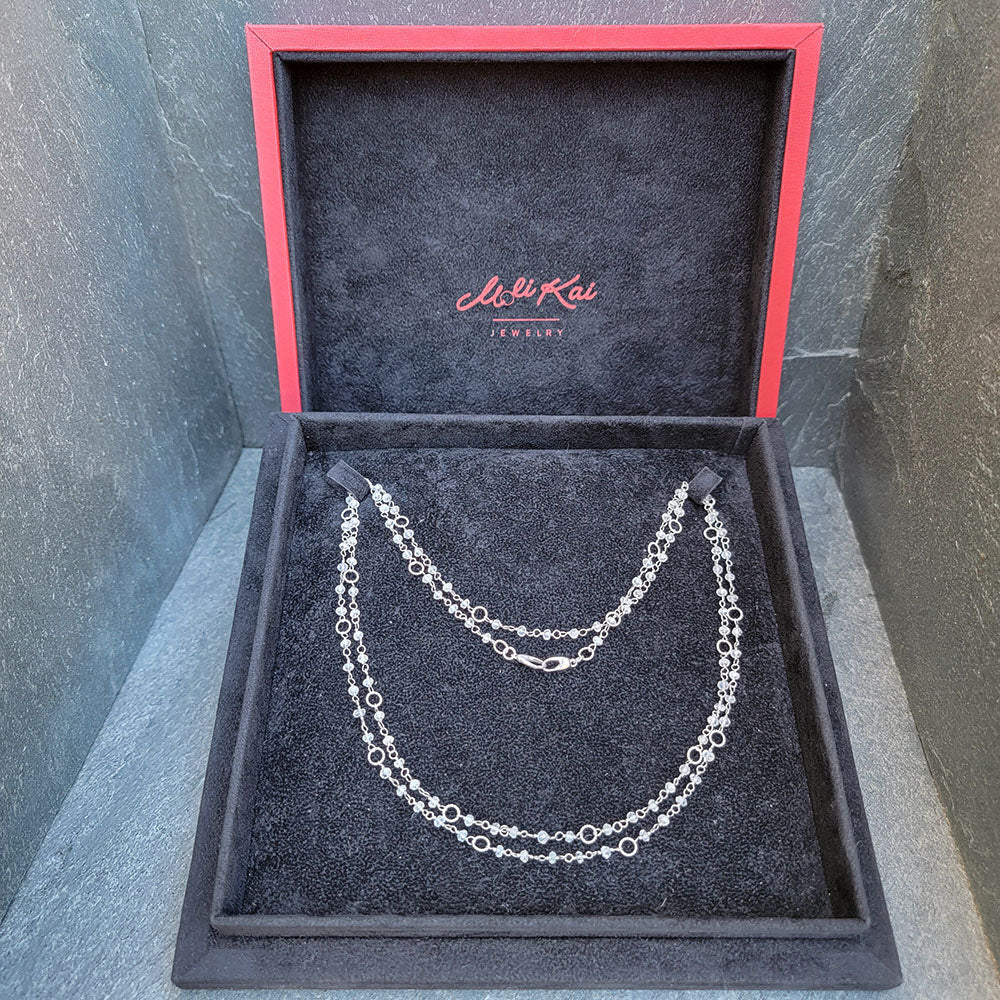 Aquamarine Sterling Silver Necklace
Auli'i - Dainty, Cute

Delicate Aquamarine Sterling Silver Wire Wrap Napedrop. Faceted light colored aquamarine beads glisten against your skin. Linked with handmade sterling silver wire wraps and finished with triggerless lobster clasps. Sterling silver twisted wire ring accents. Wear it as a long or doubled necklace. Tie it as our napedrop and hang it in the front or back. Attach your favorite pendant to the triggerless clasps. Aquamarine means "water of the sea". It is calming, soothing, and cleansing. Once believed to be the treasure of mermaids. Sailors regarded it as it would protect them over water. It is simple and refined. It is you. Let this adorable piece grace you with fine elegance.

Details
Sterling Silver Triggerless Lobster Clasps

115 - 3mm Light Aquamarine Faceted Beads

24 Sterling Silver Twisted Wire Rings

Length - 40"