E Komo Mai - Welcome...Come In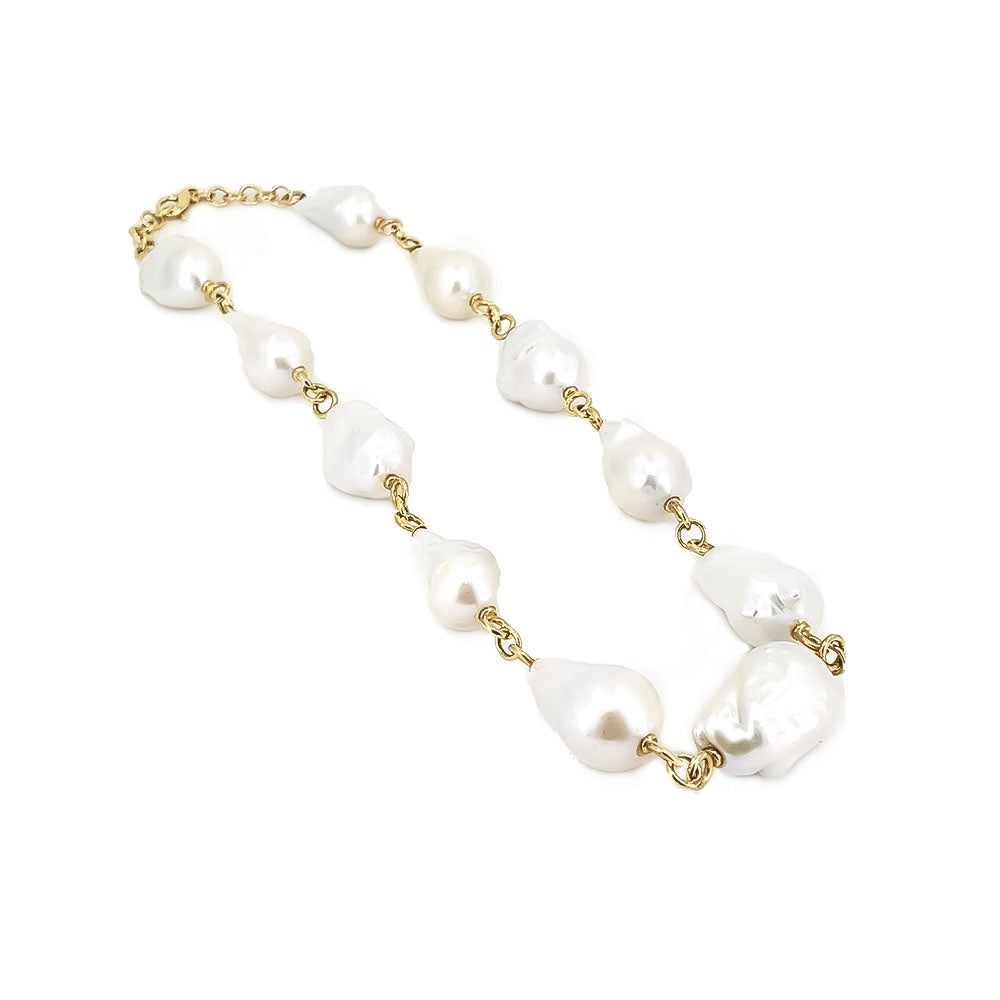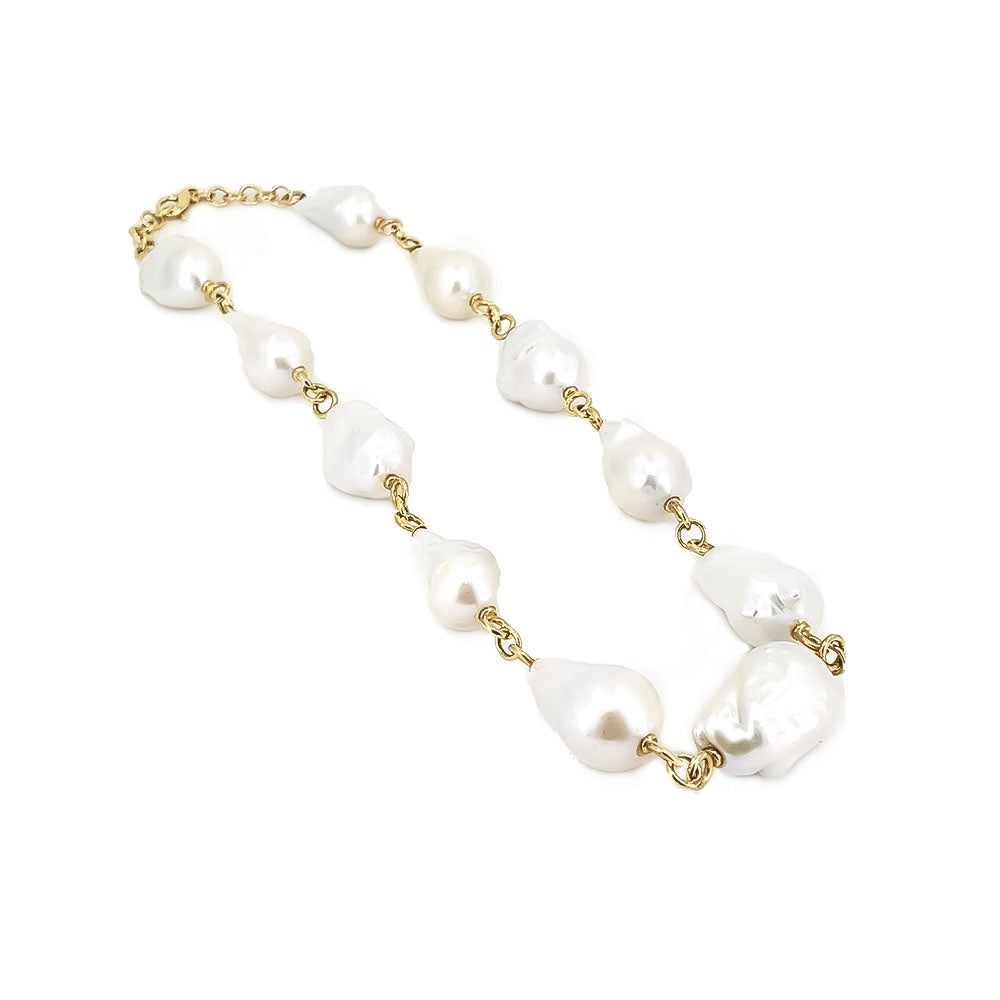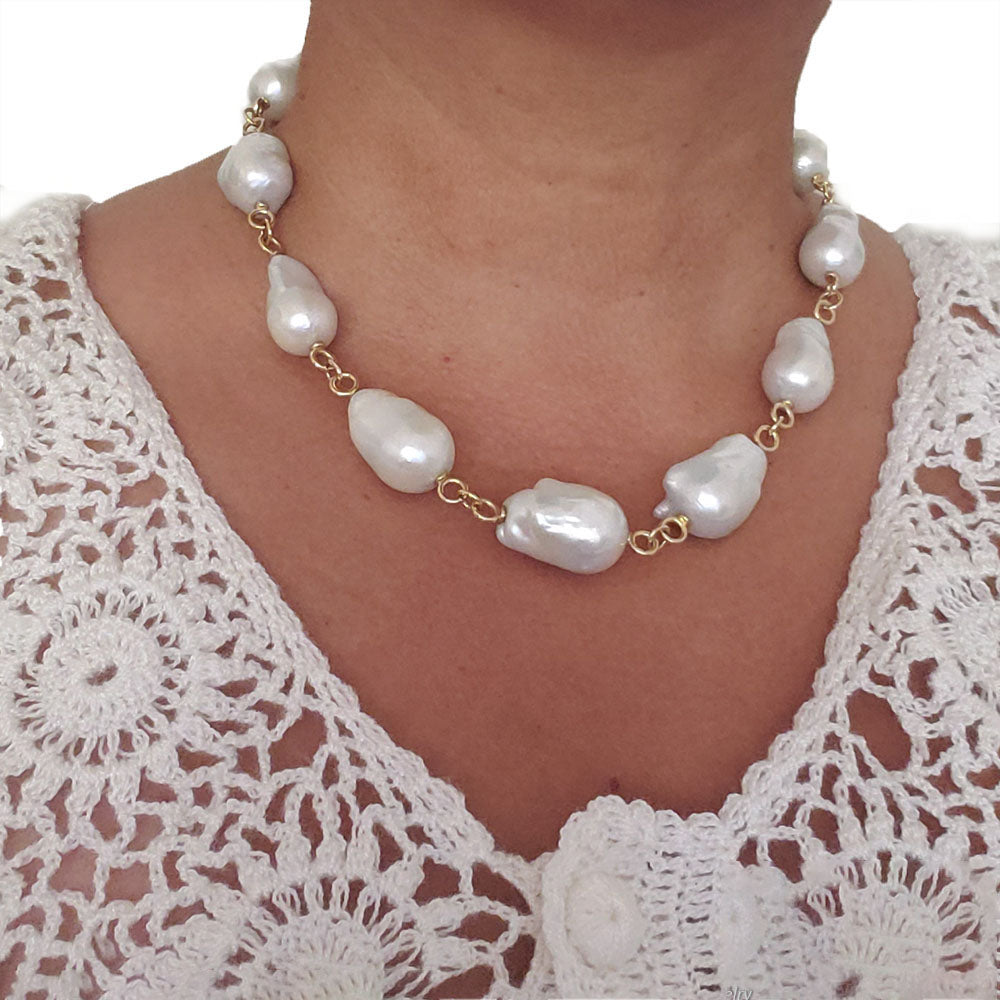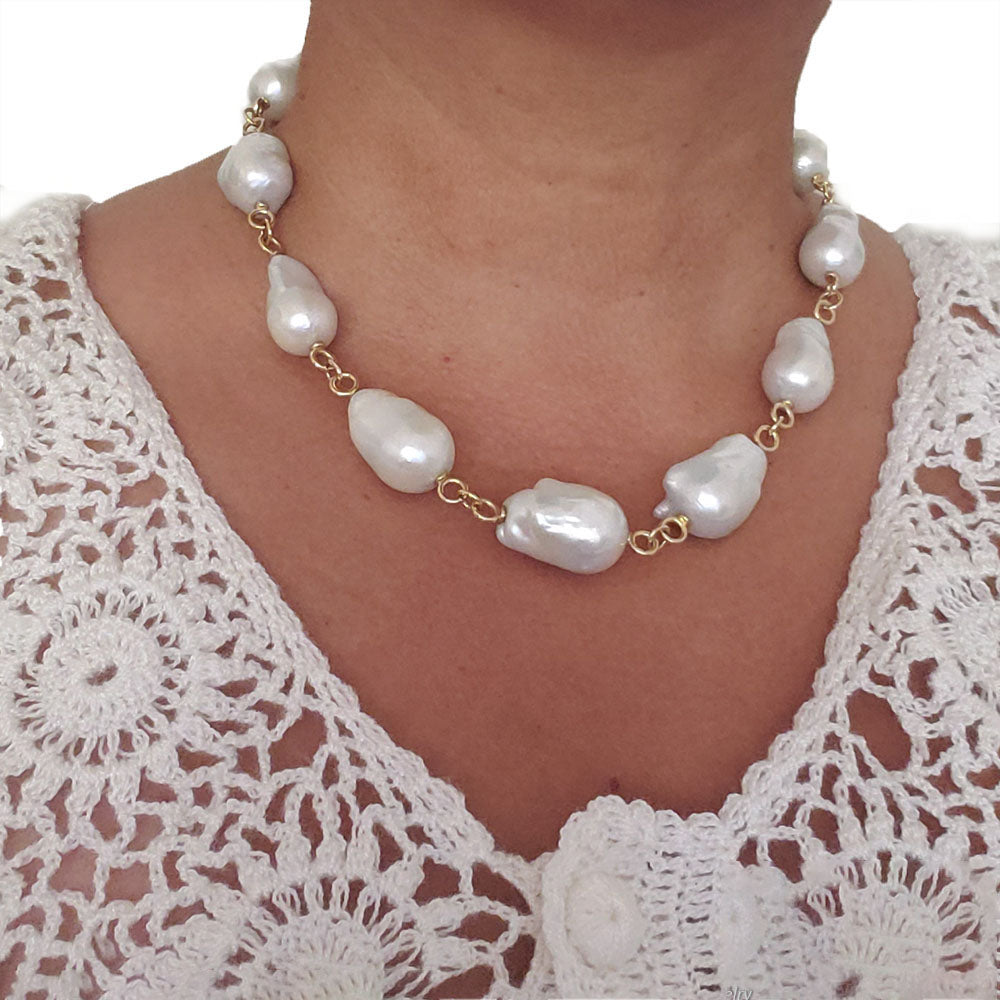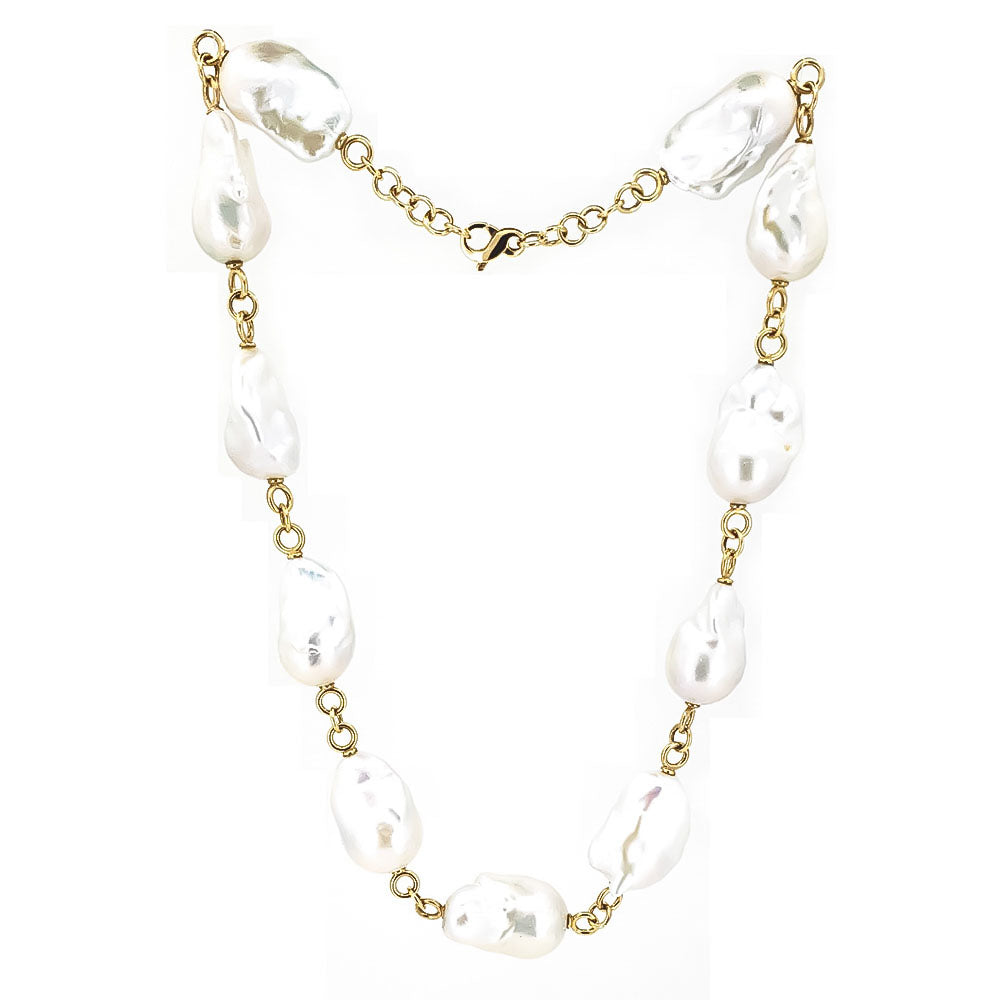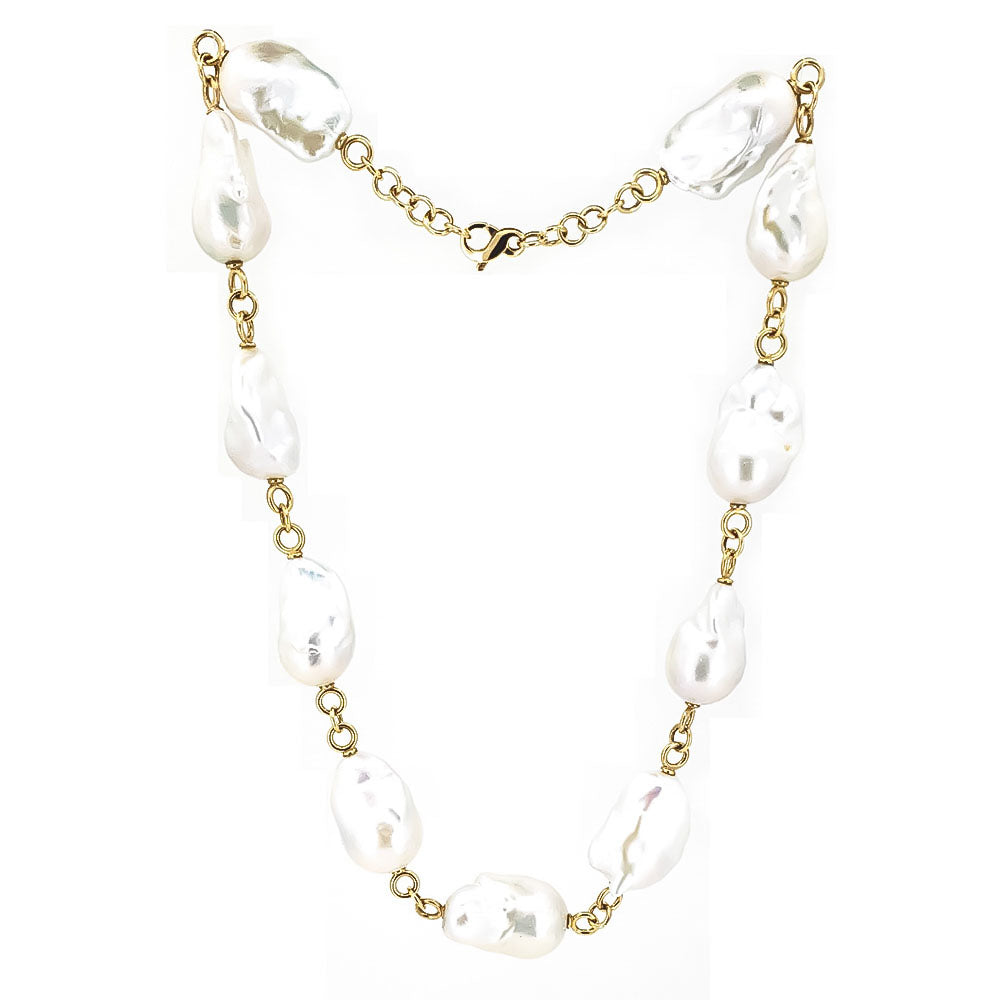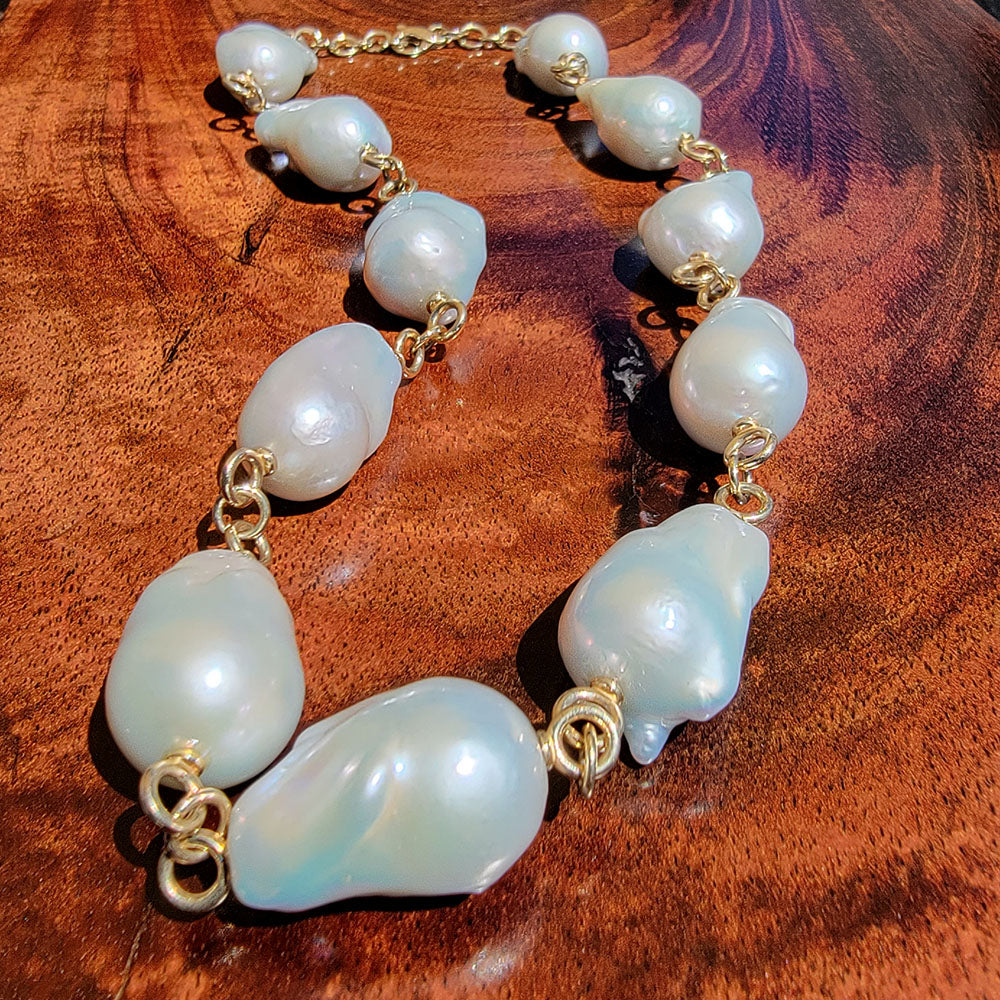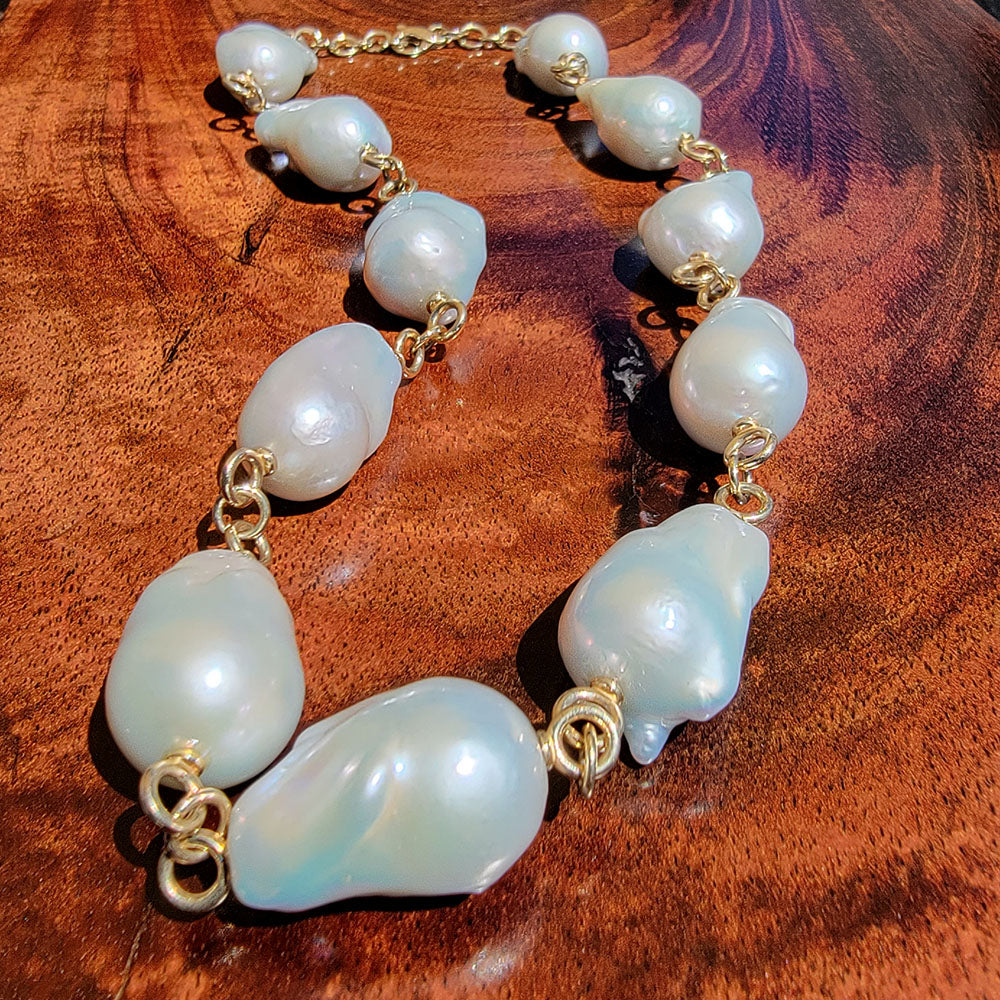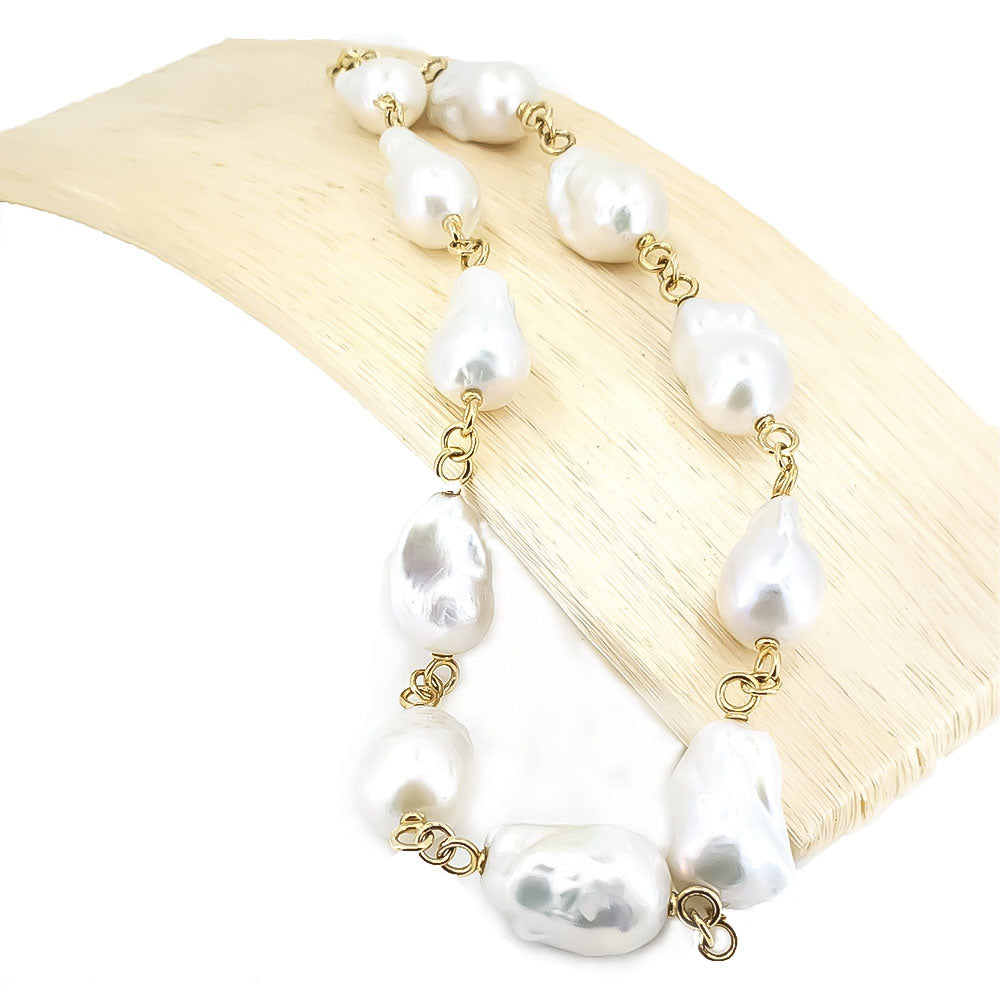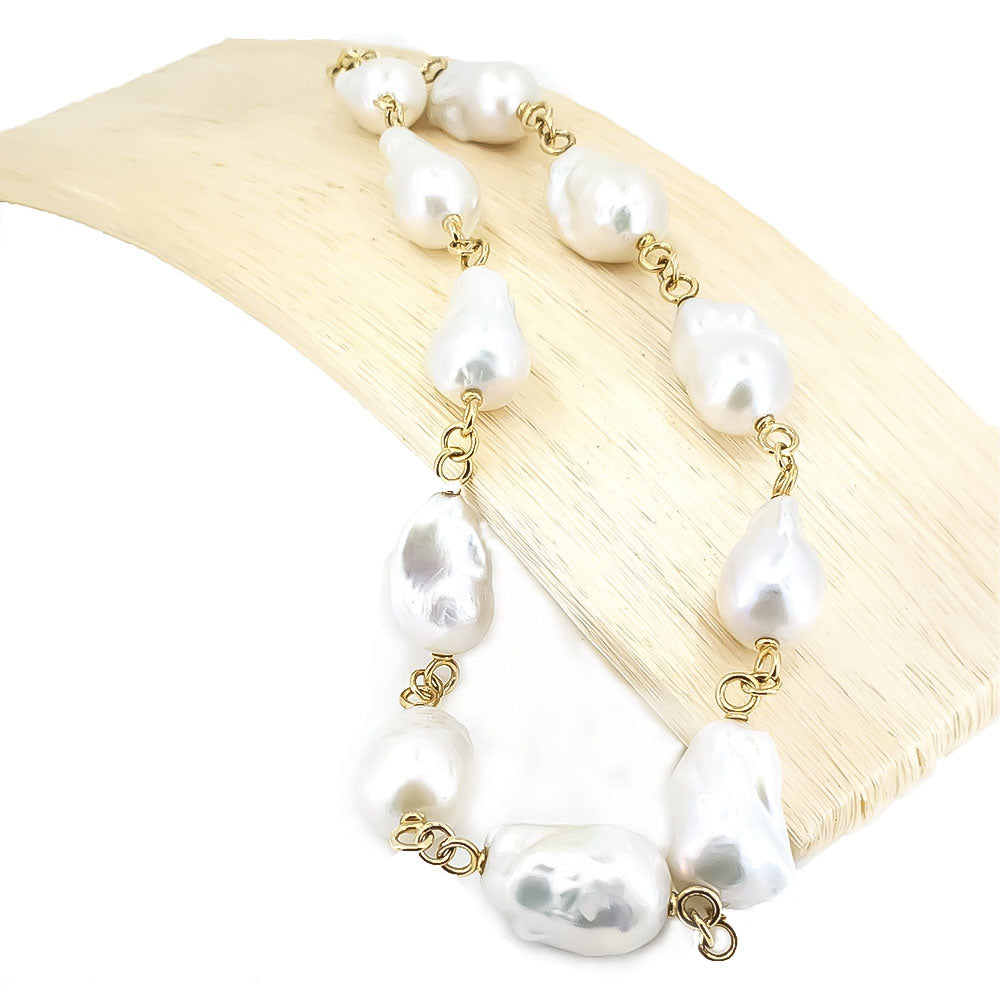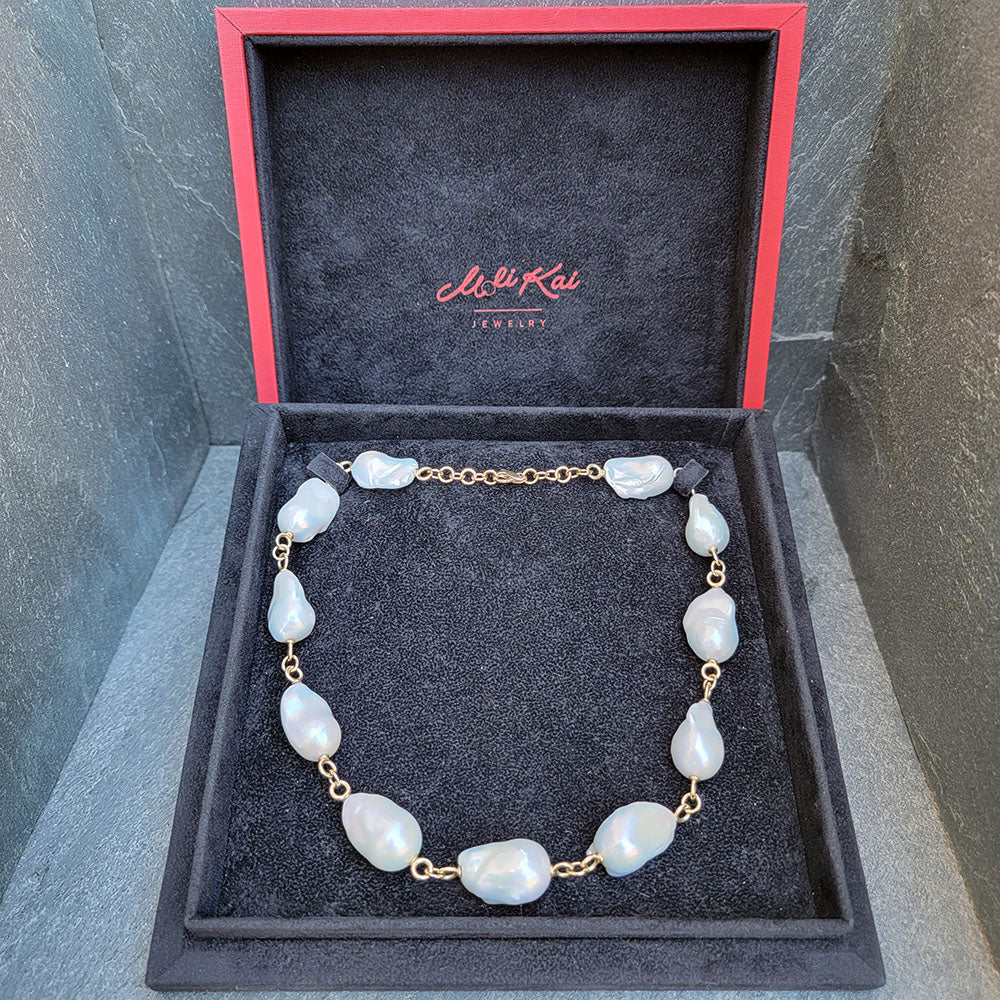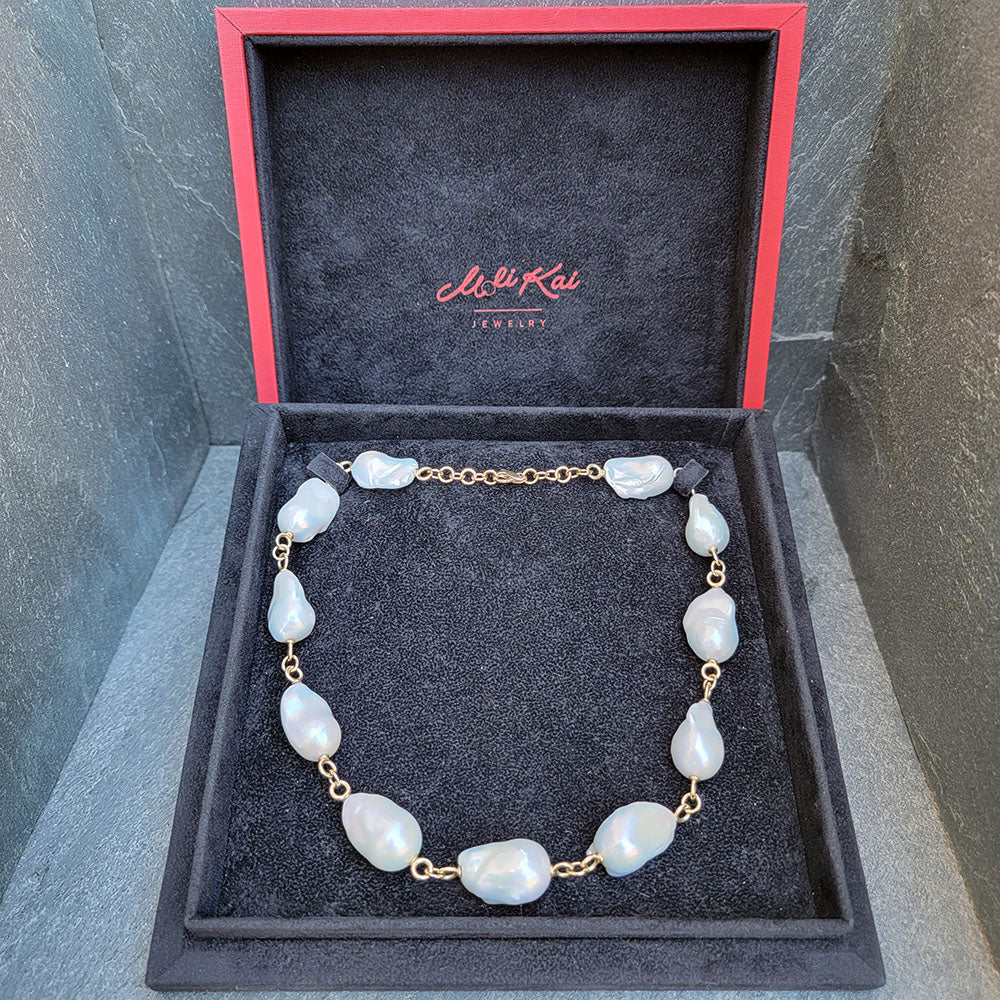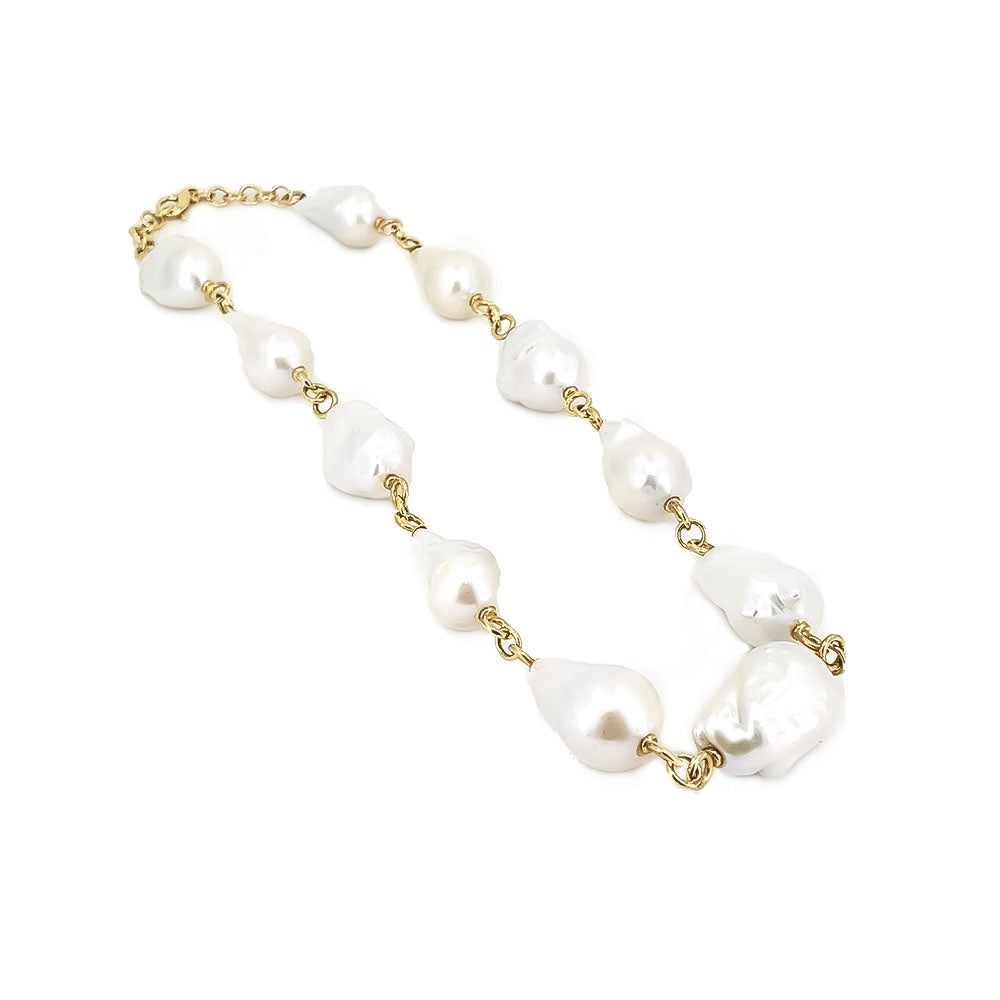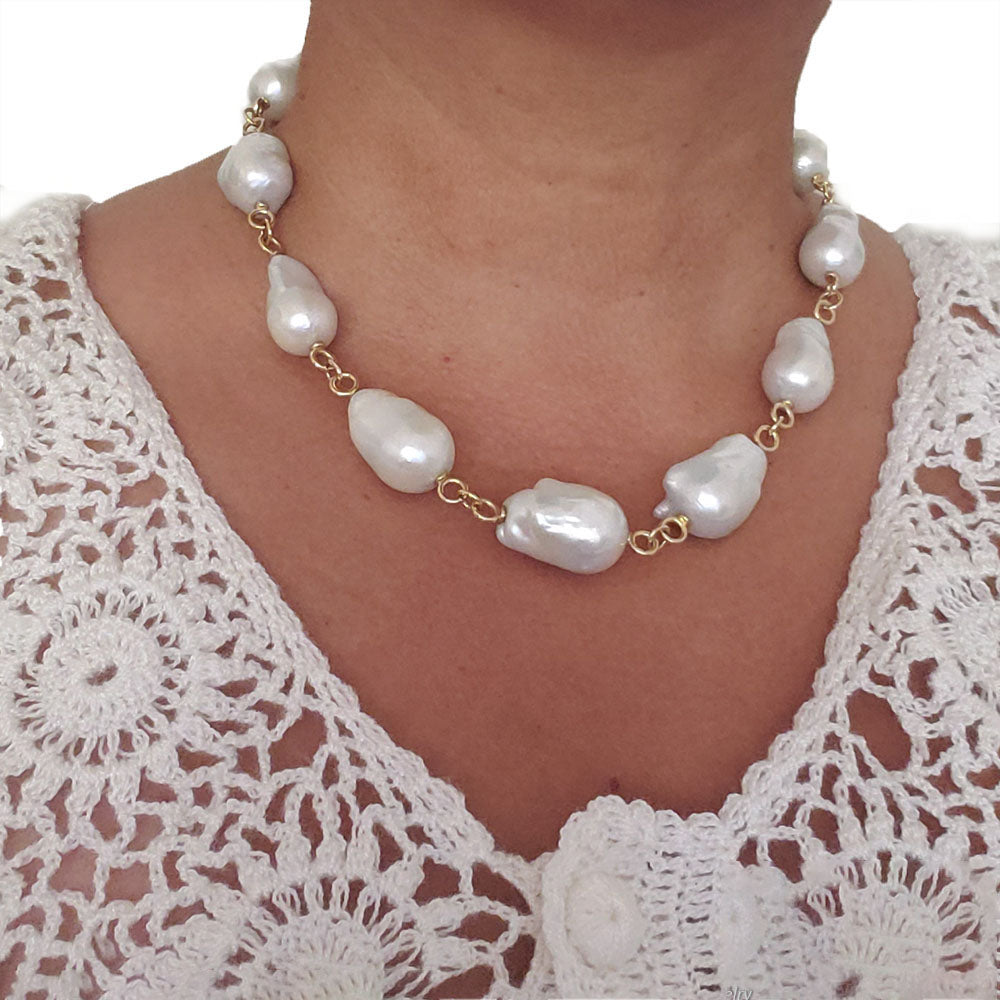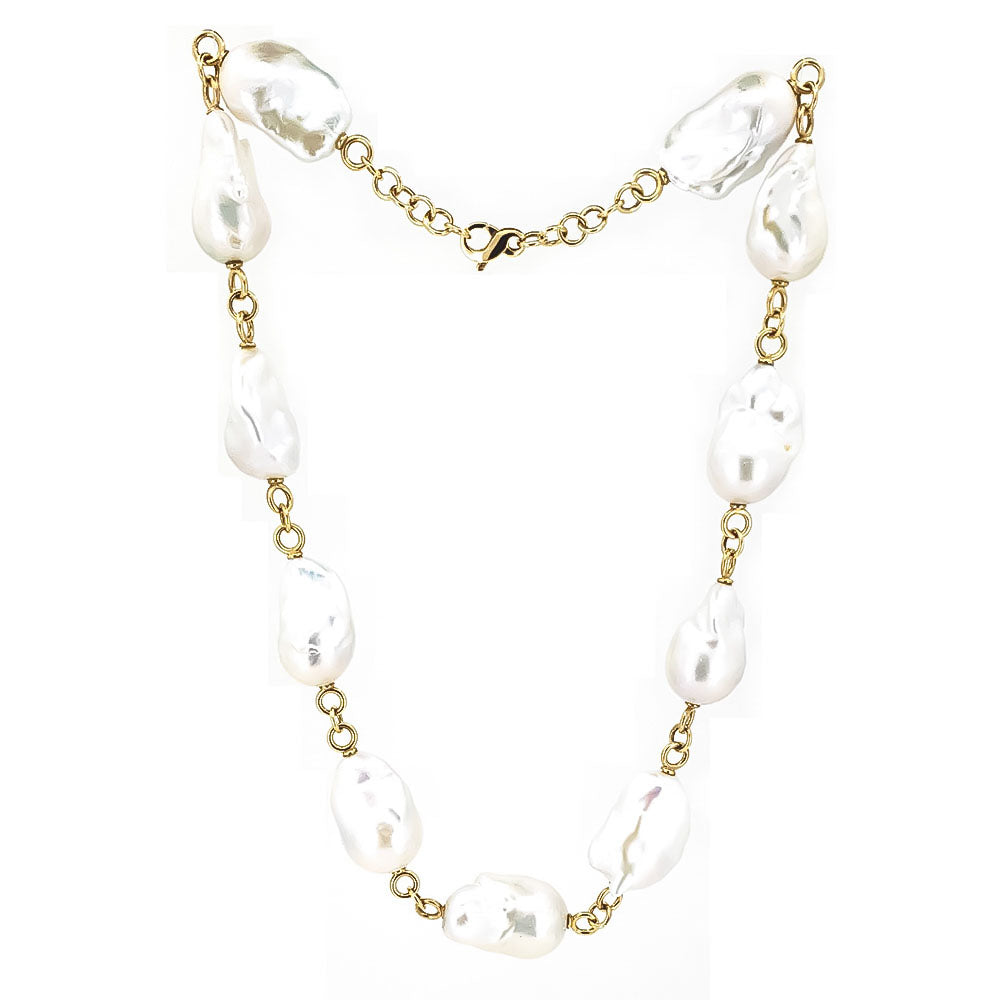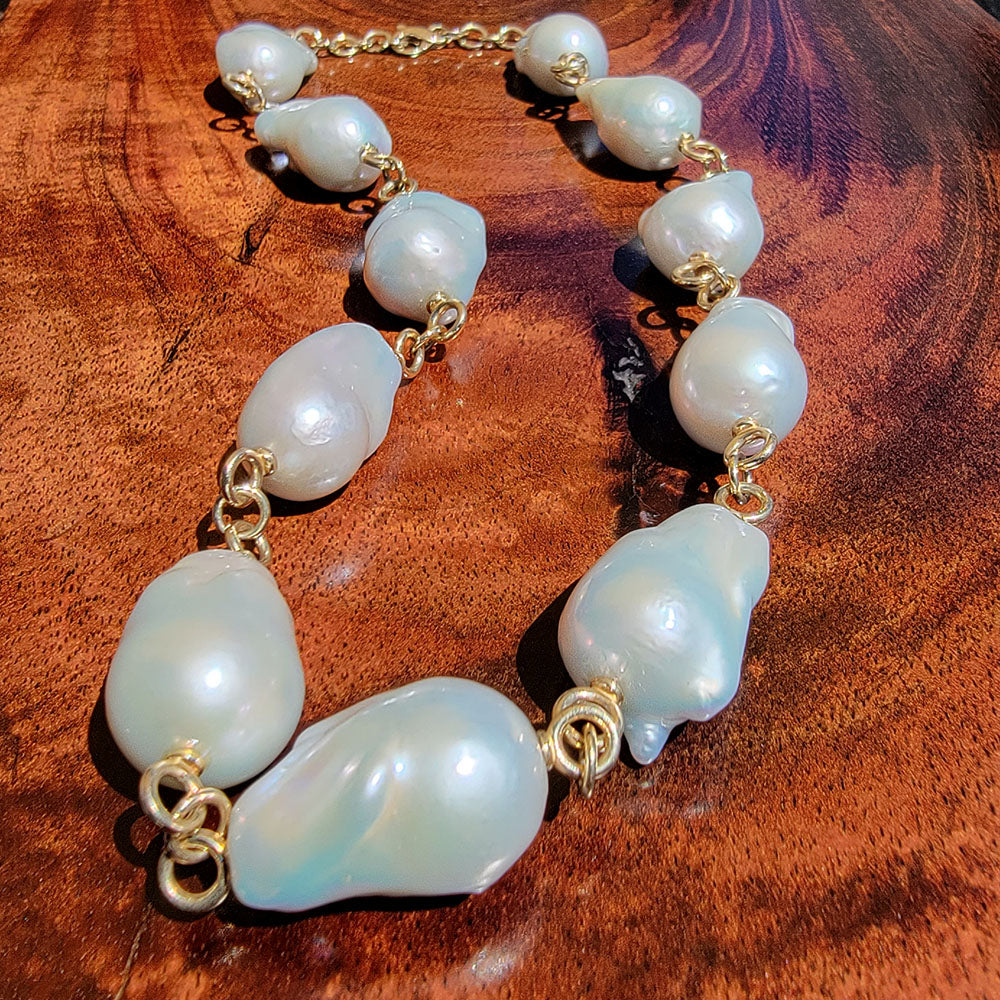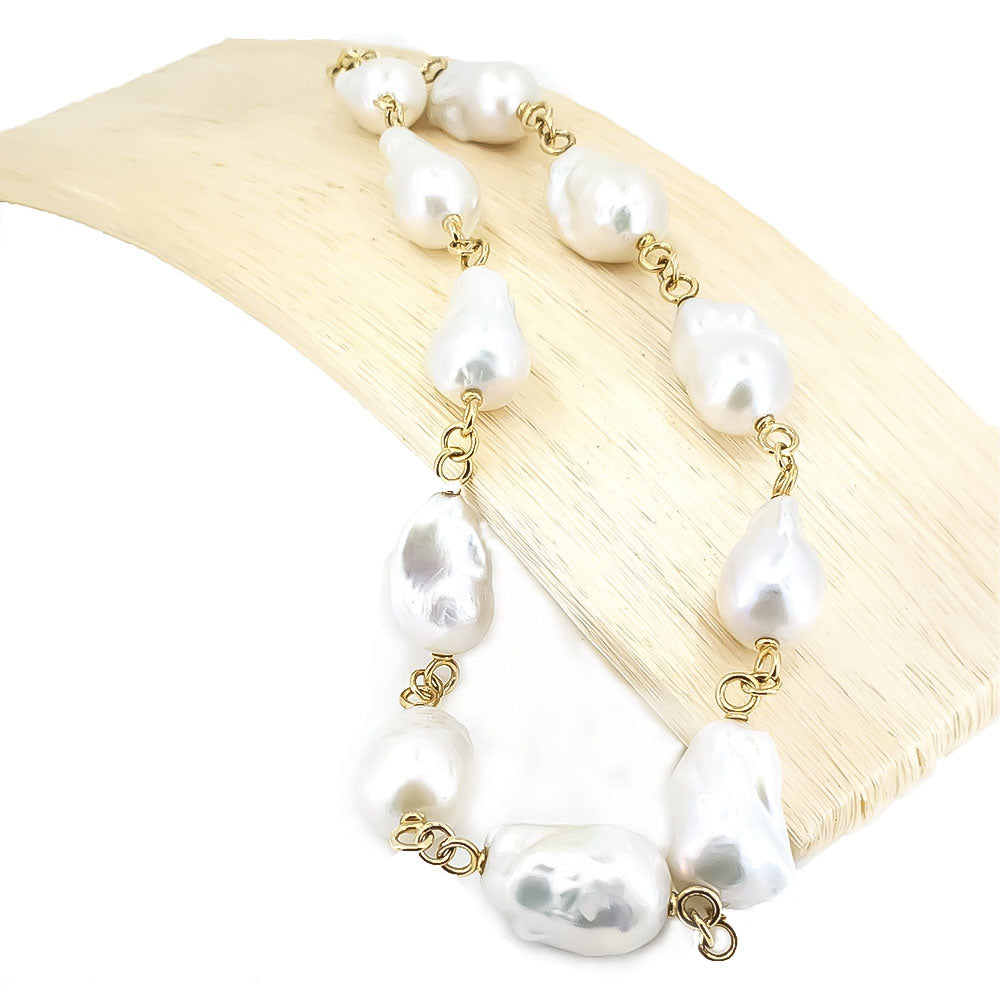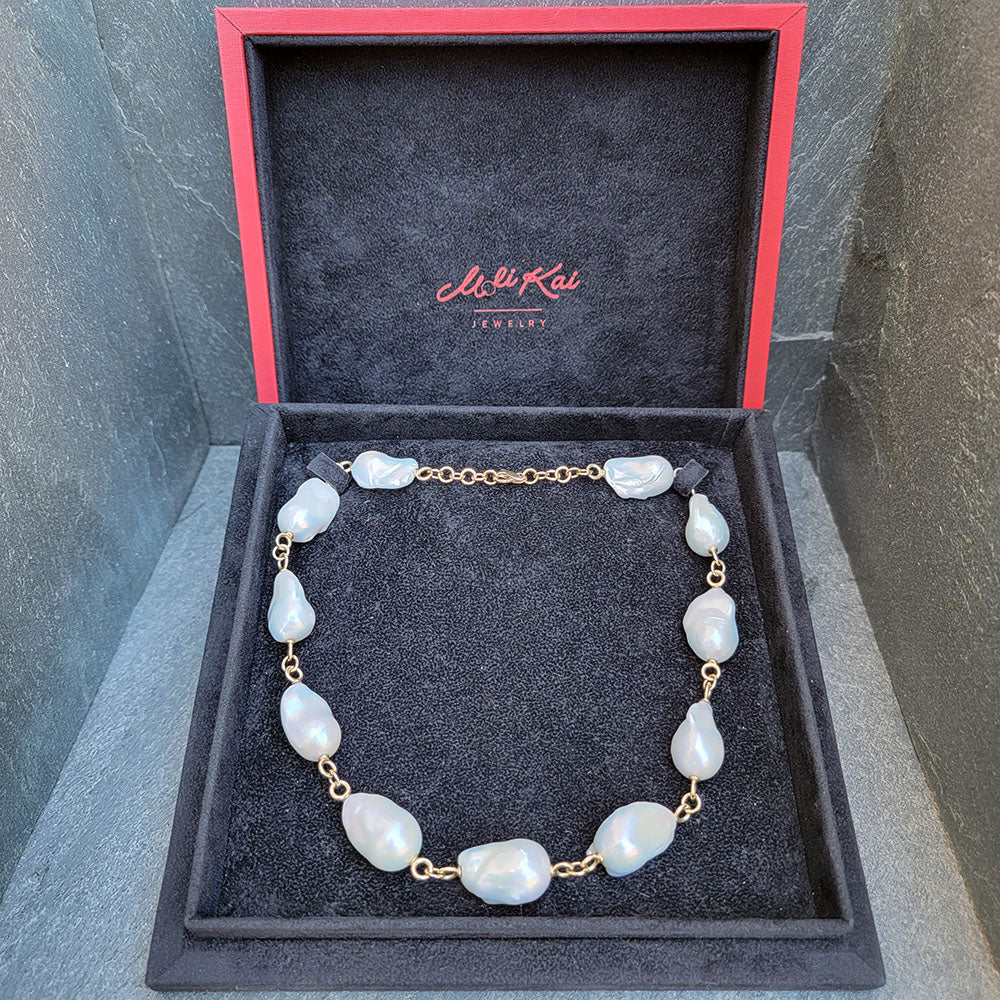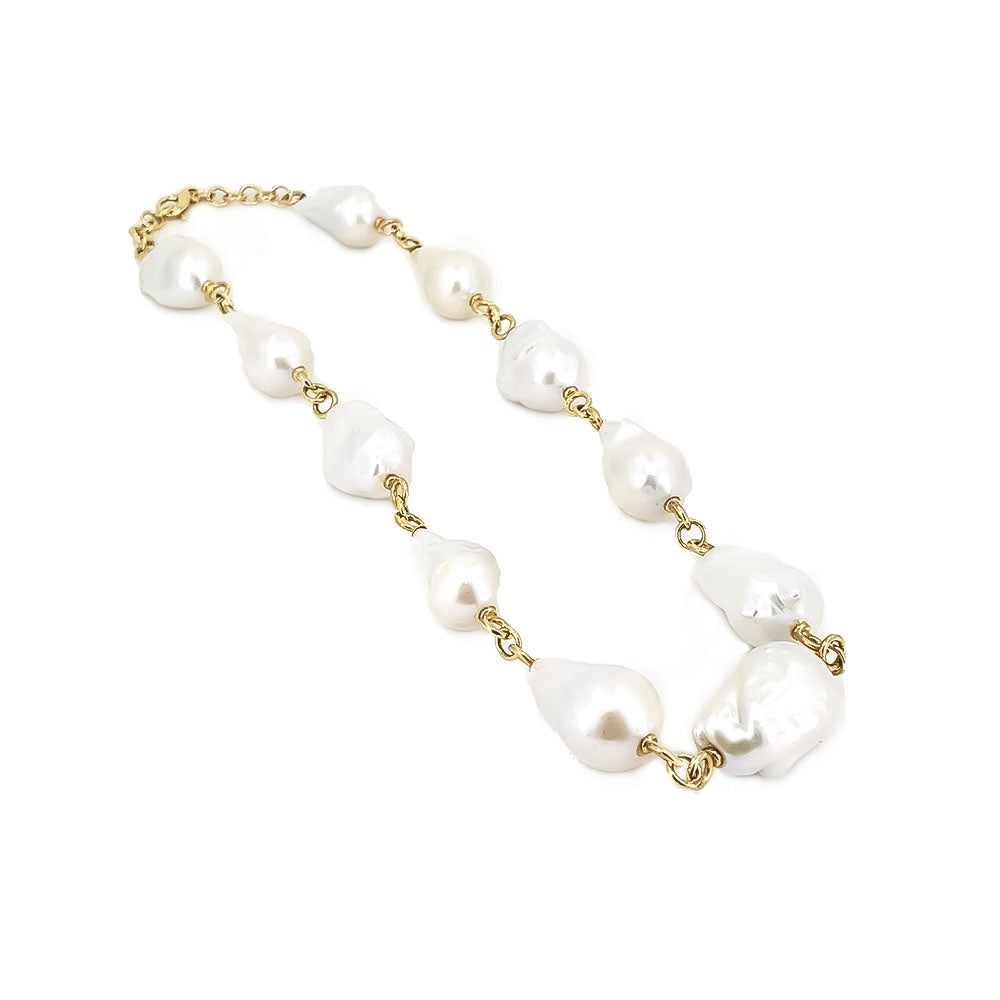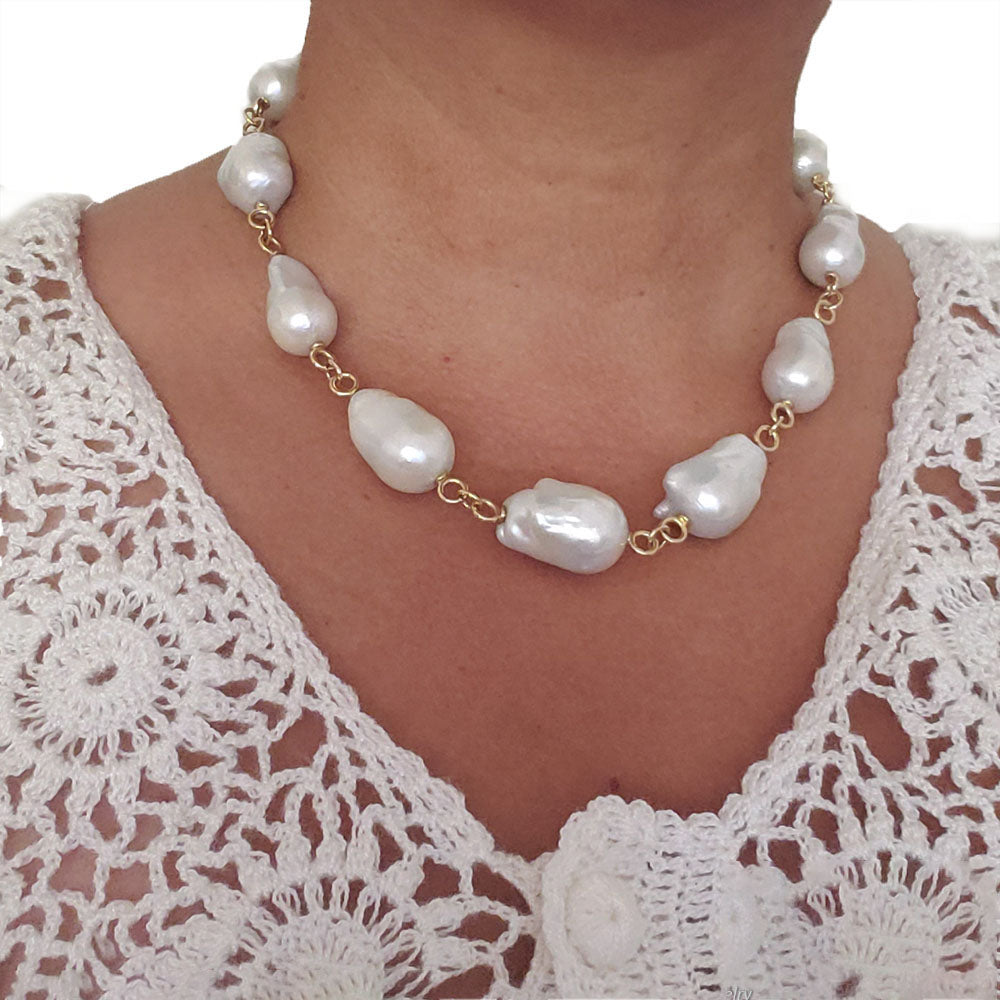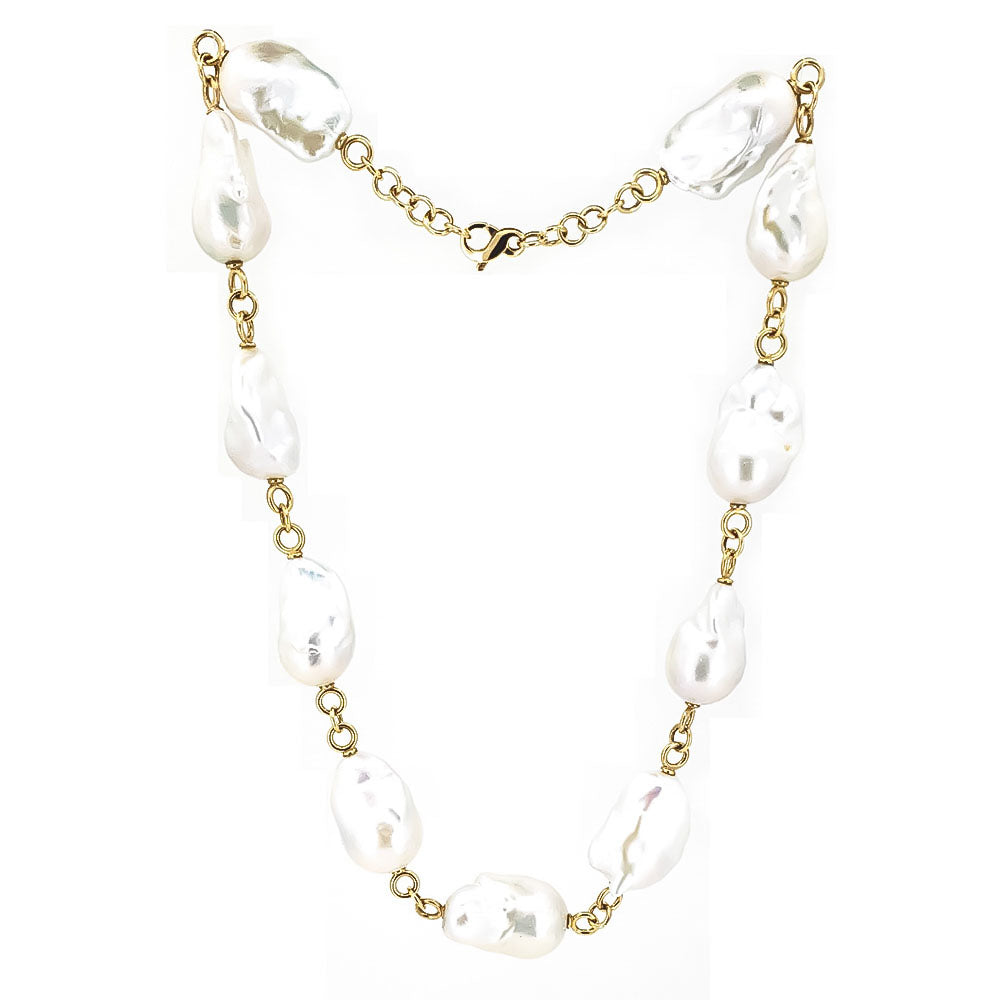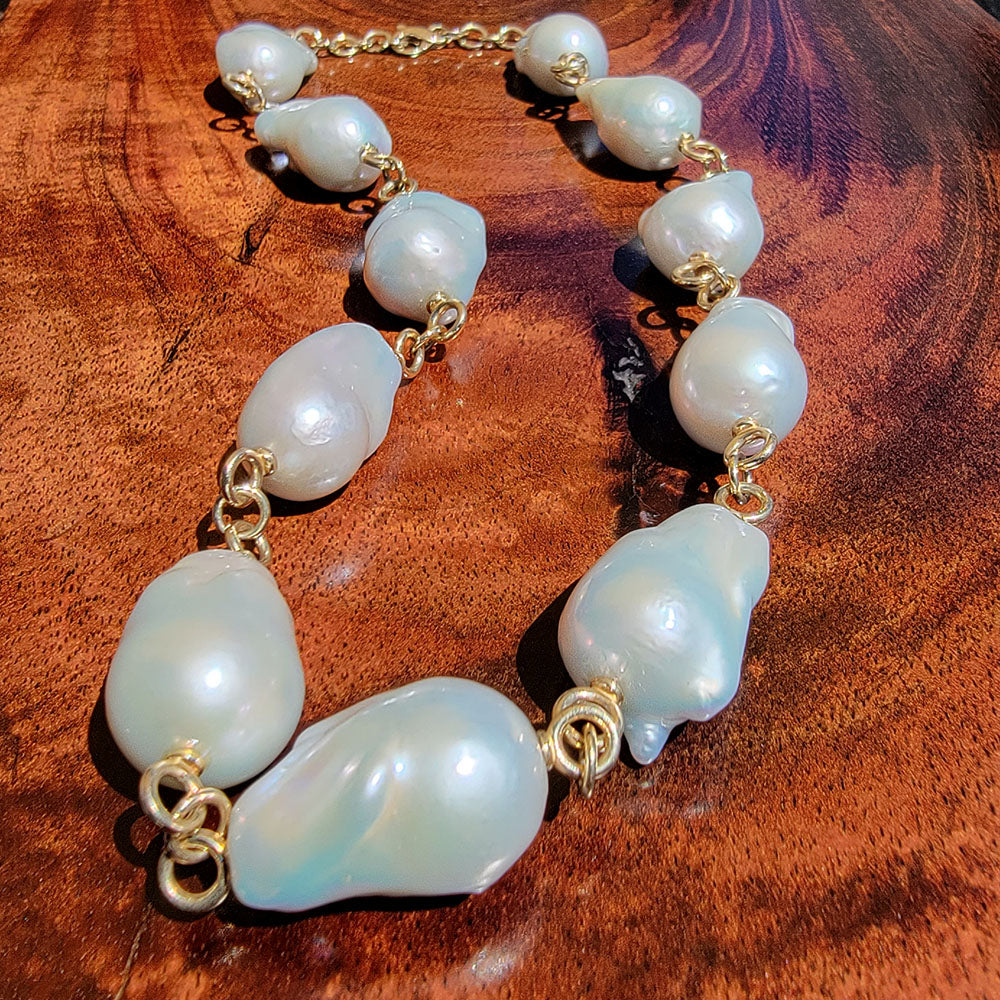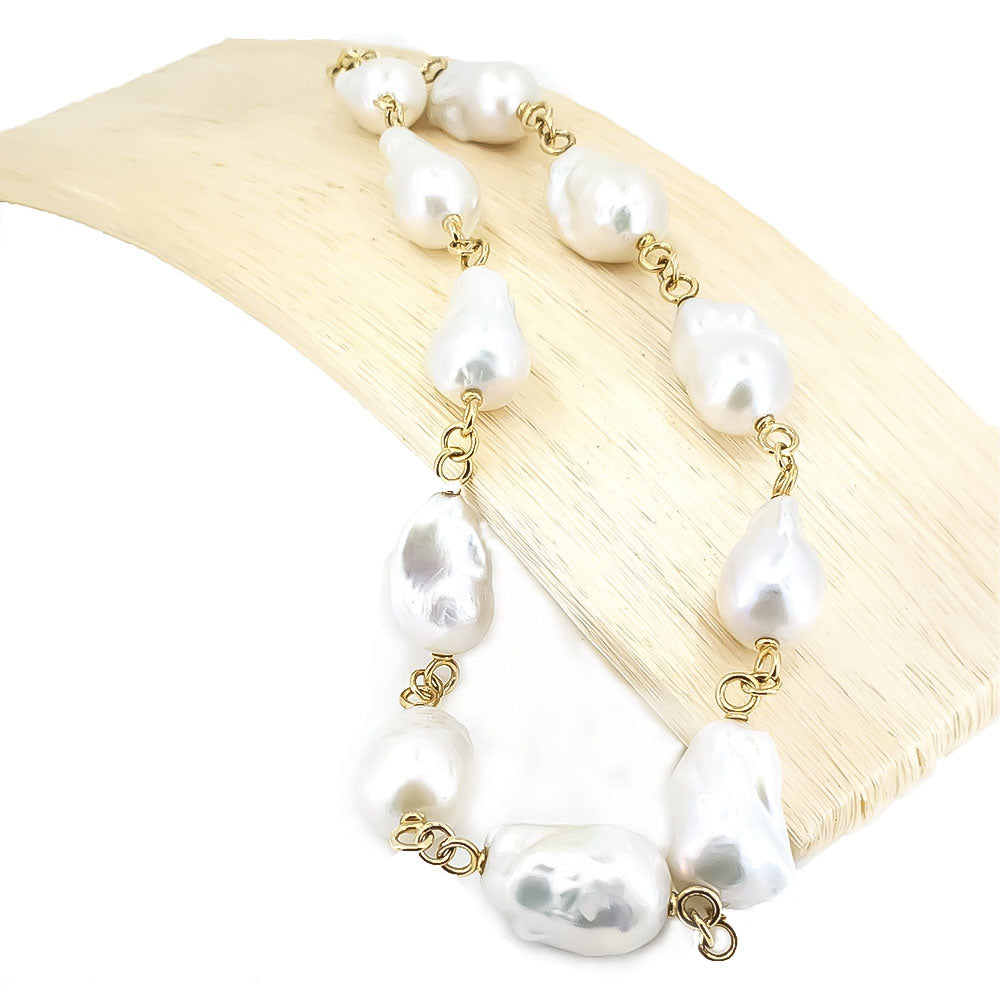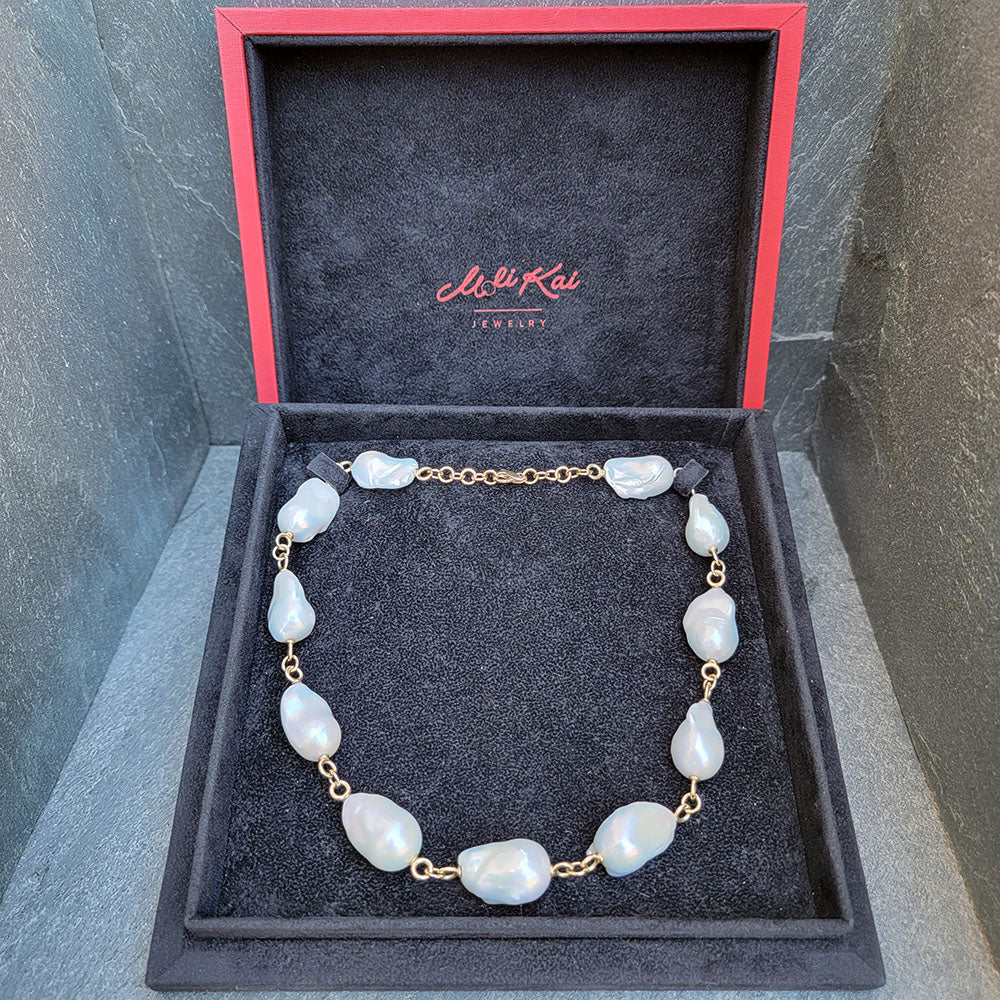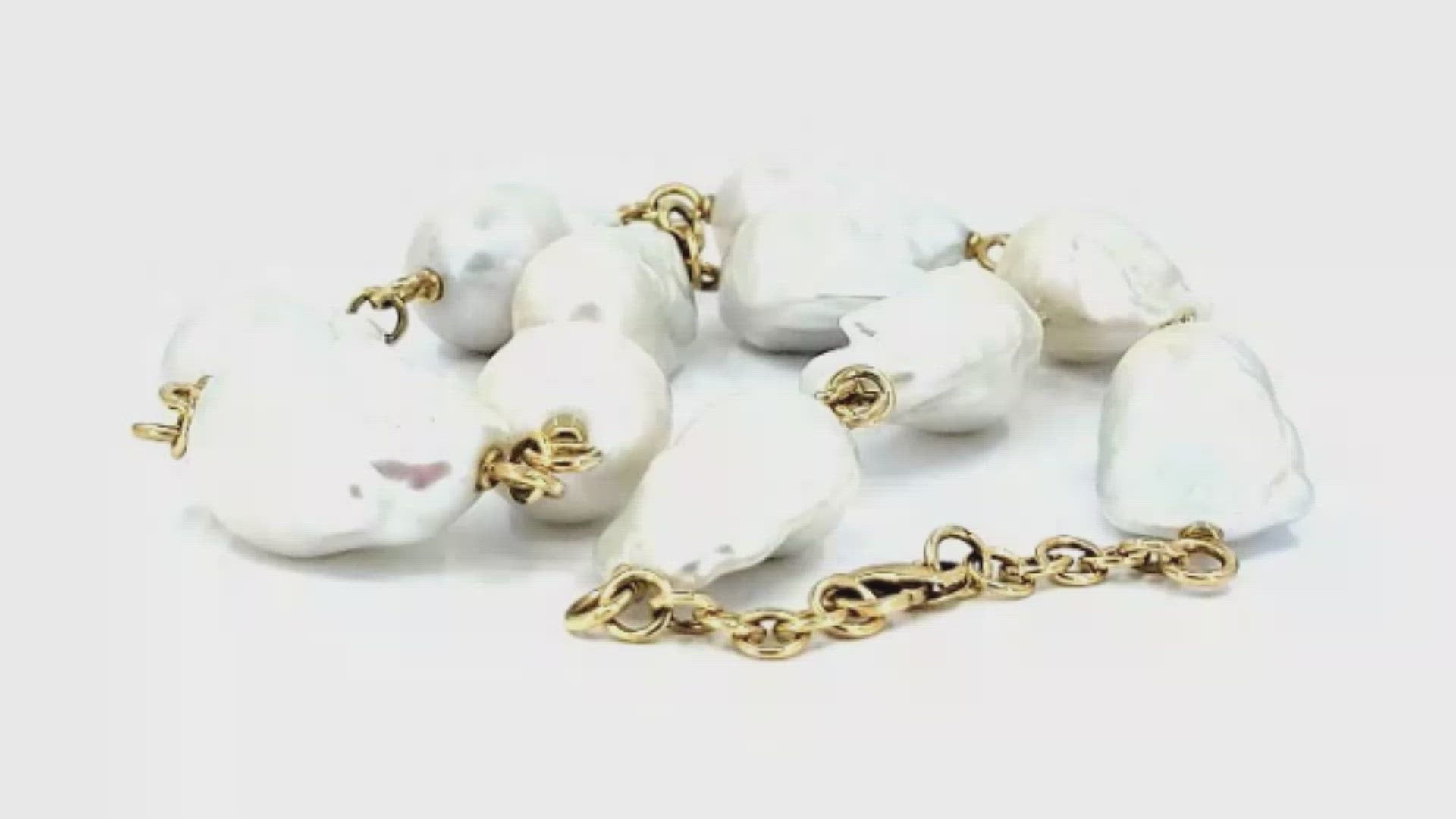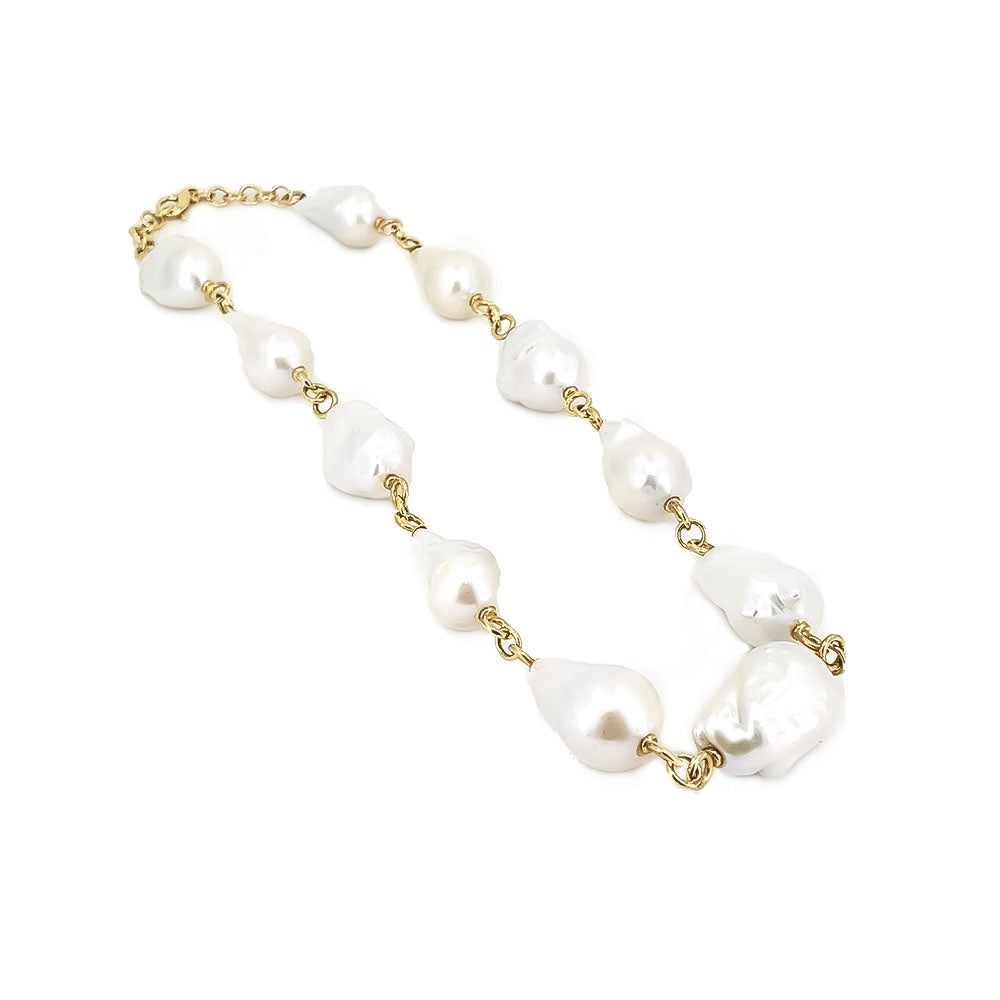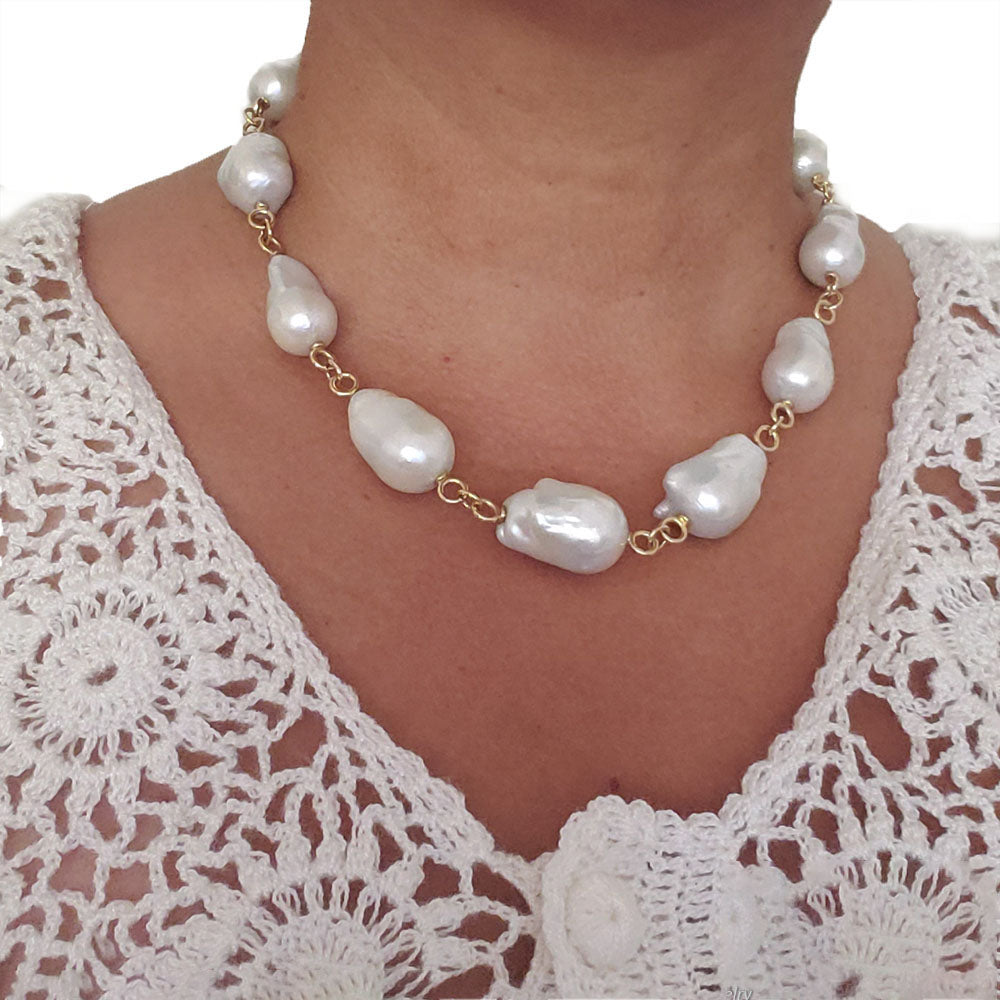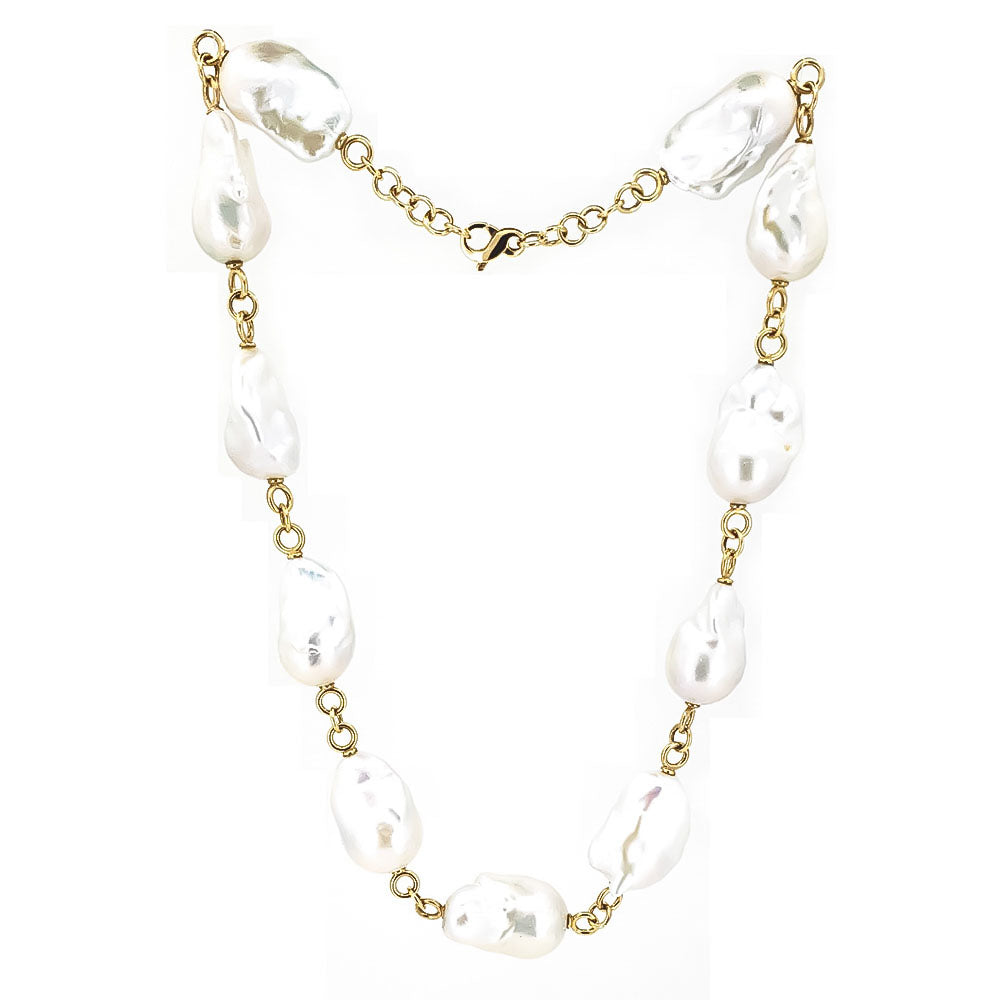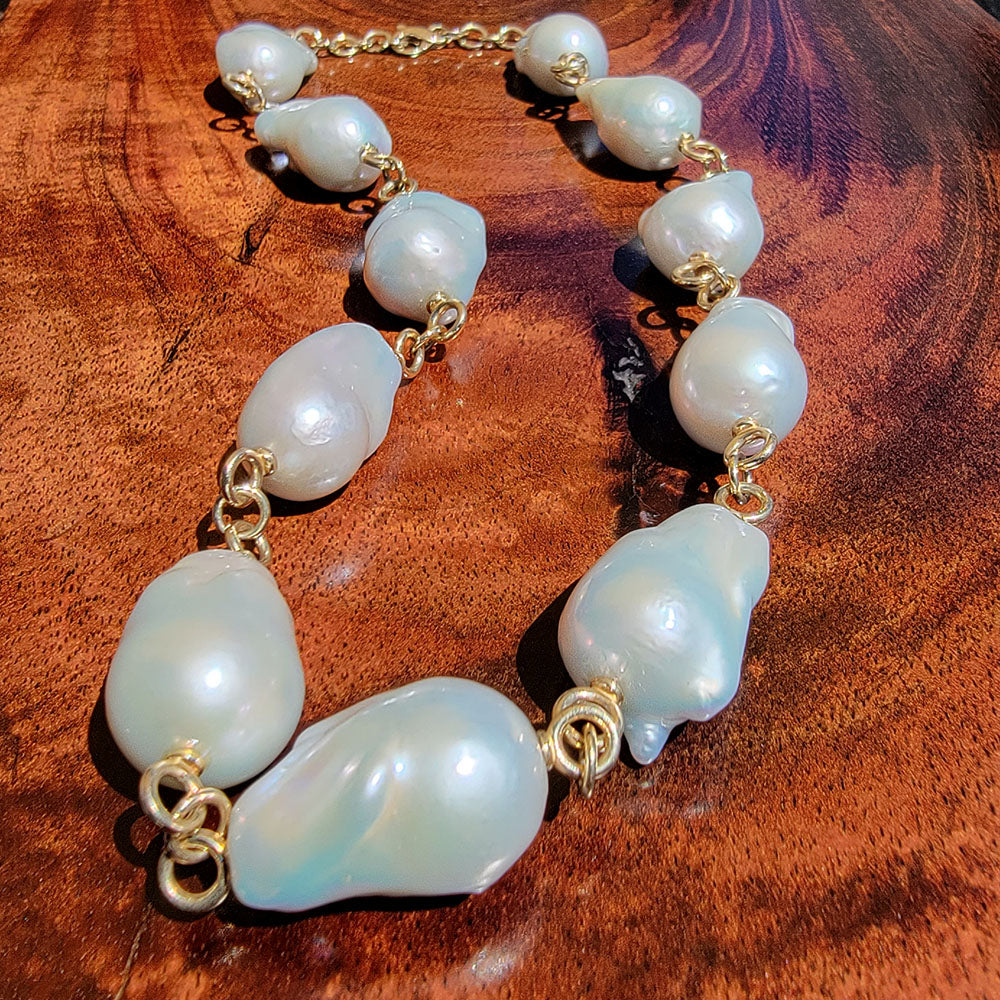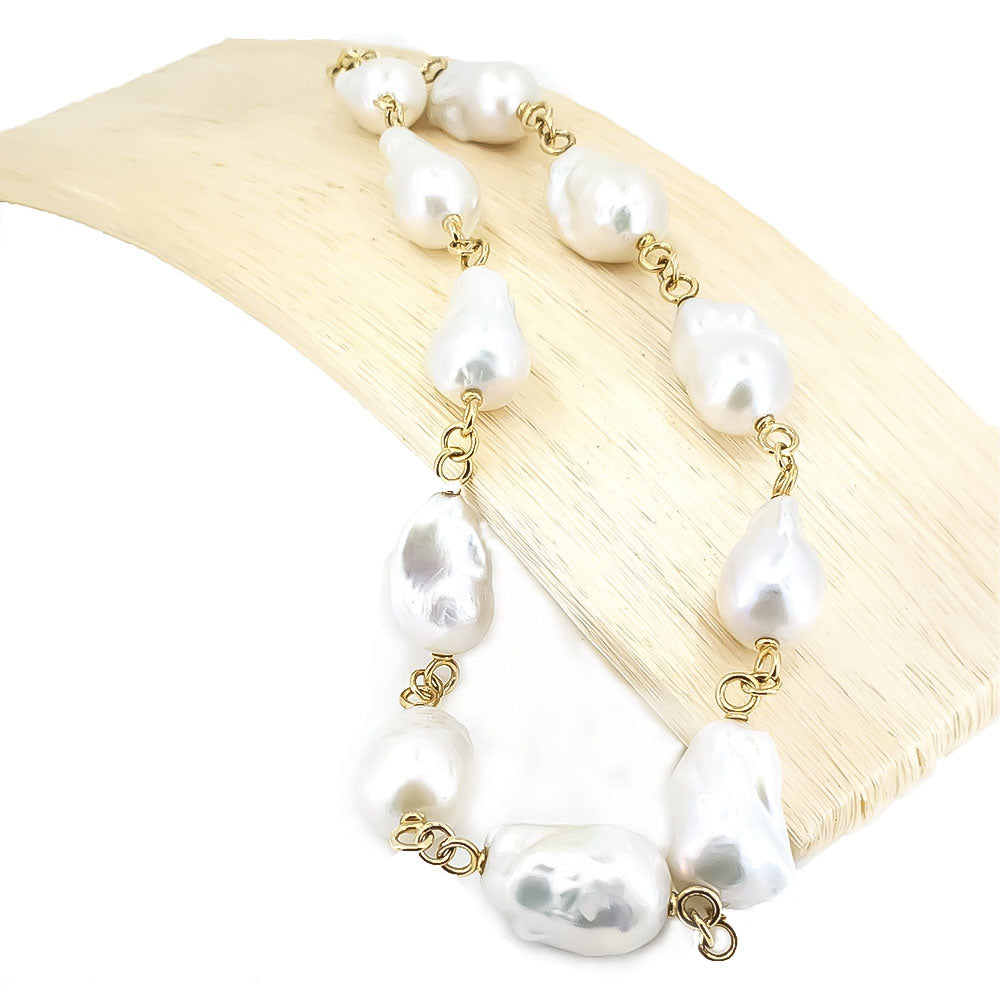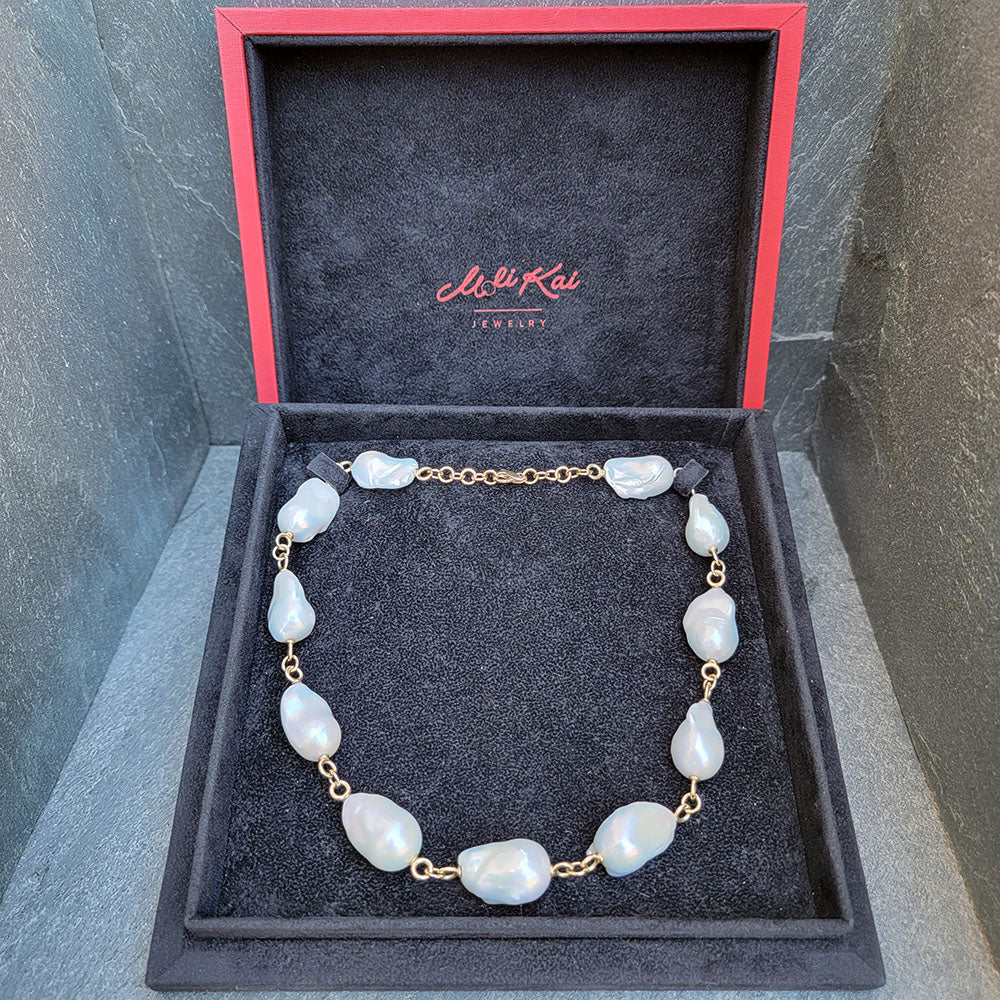 Freshwater Baroque Pearl Necklace
Kaimana - Power of the Sea

Distinctive Freshwater Baroque Pearl Necklace. 14k yellow gold circle connectors at each end of these unique white freshwater baroque pearls. It has a 14k yellow gold infinity clasp. No two pearls are alike. A spectacular piece to wear with any attire. A natural white color with pink and gold undertones. Only Mother Nature can create such glorious pearls. Feel the power of the ocean gently encircle you.

Details
14k Yellow Gold Infinity Clasp

11 - 14 x 16.5 mm Freshwater White Baroque Pearls
Length - 18"