E Komo Mai - Welcome...Come In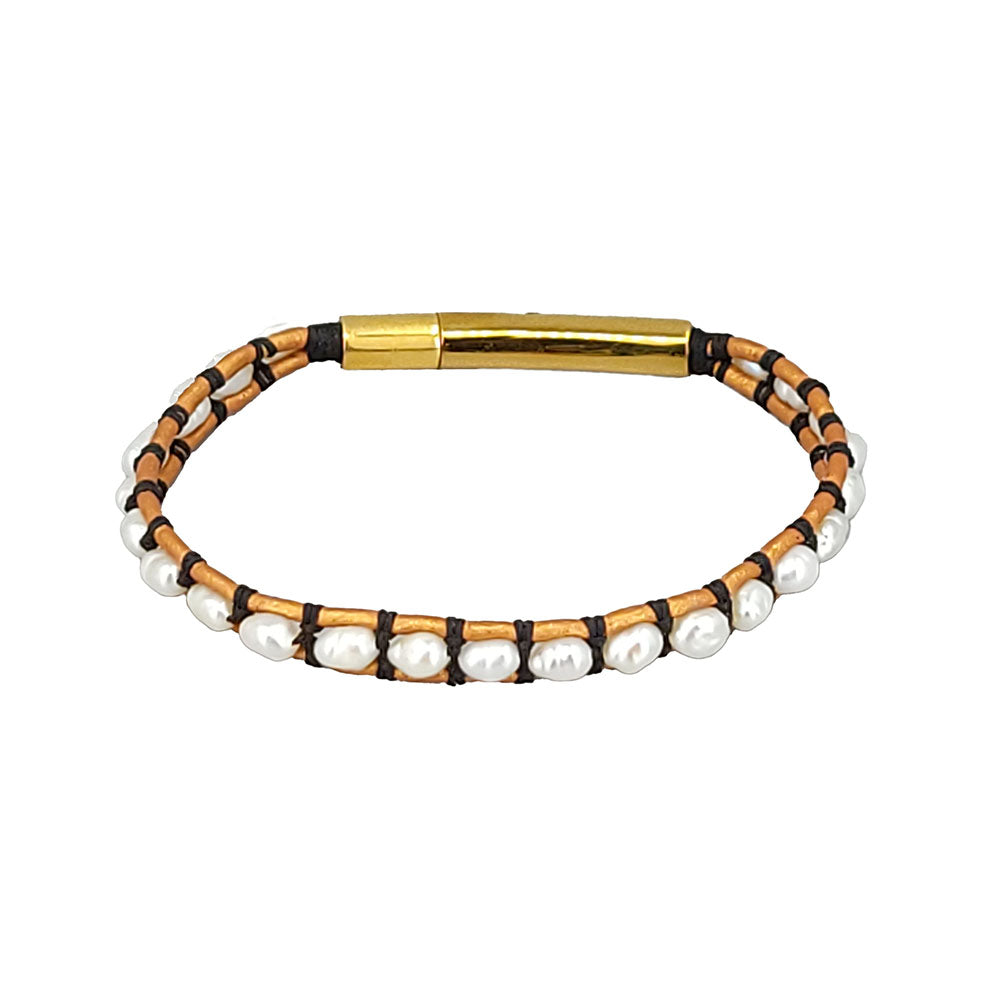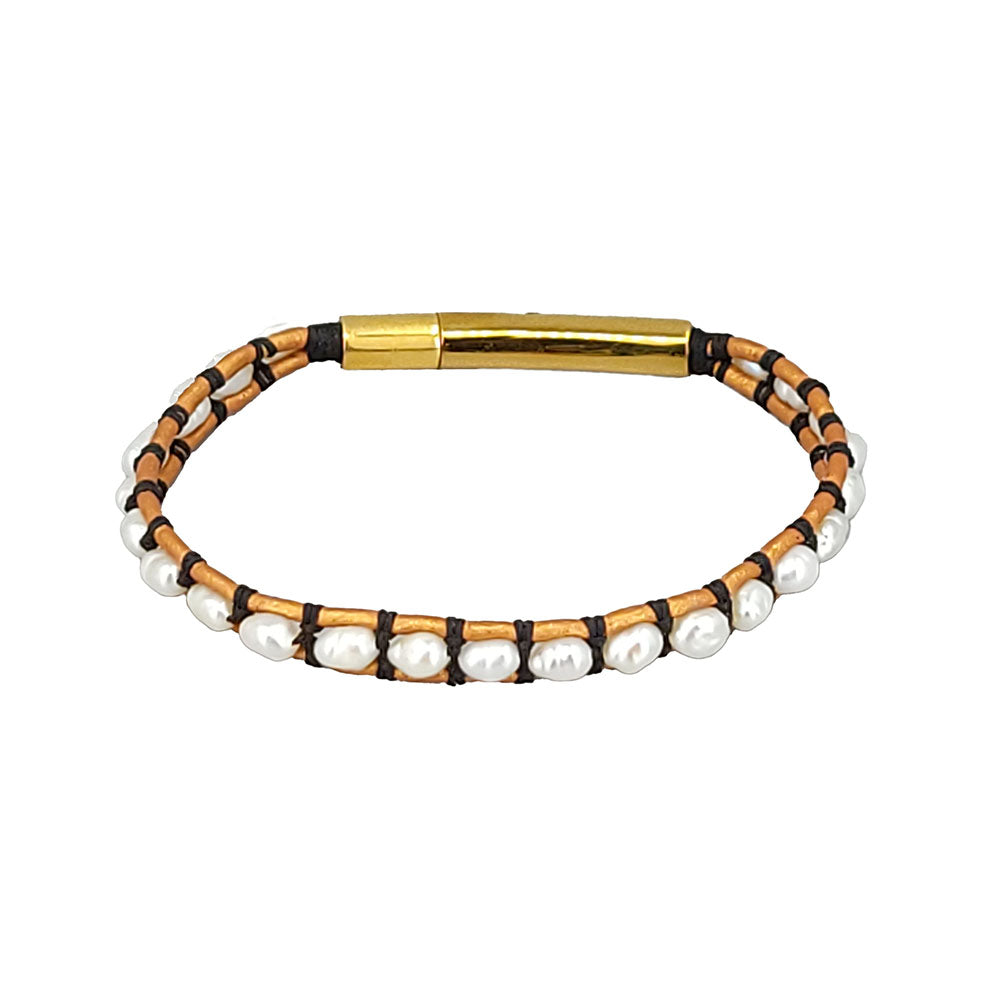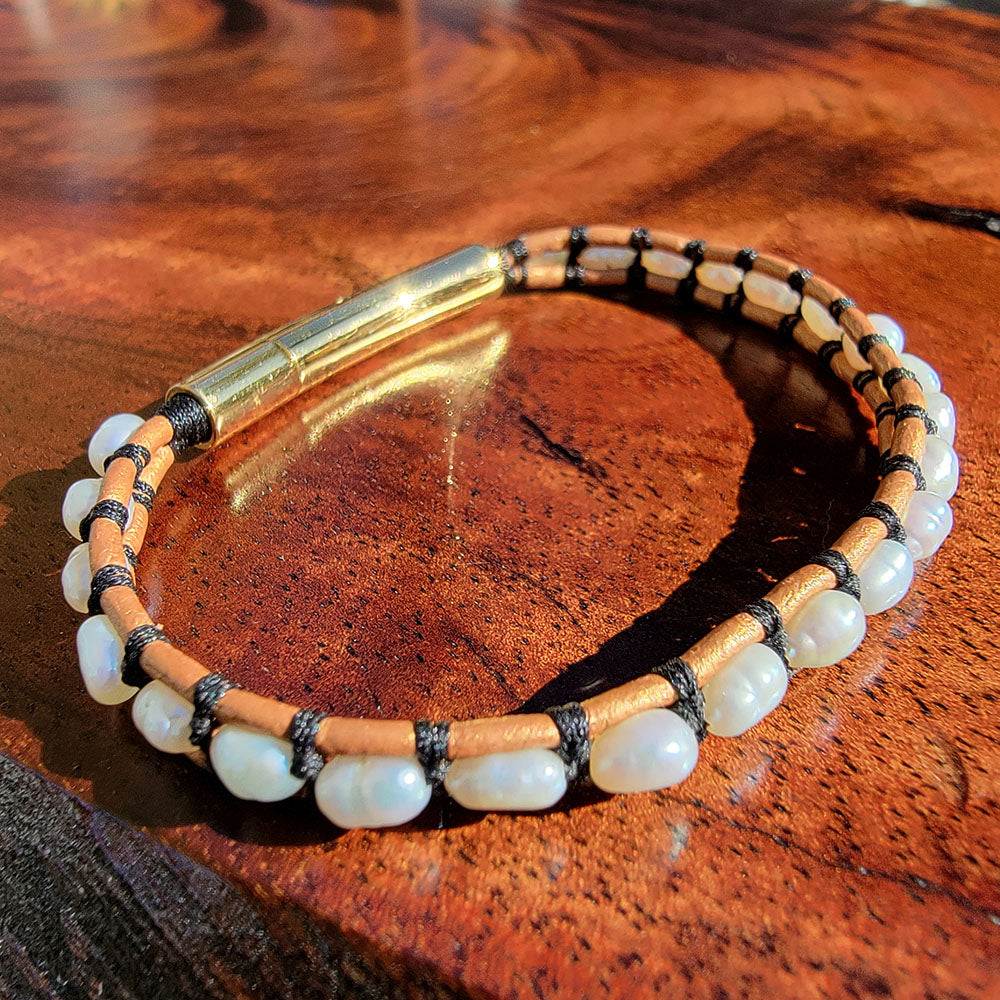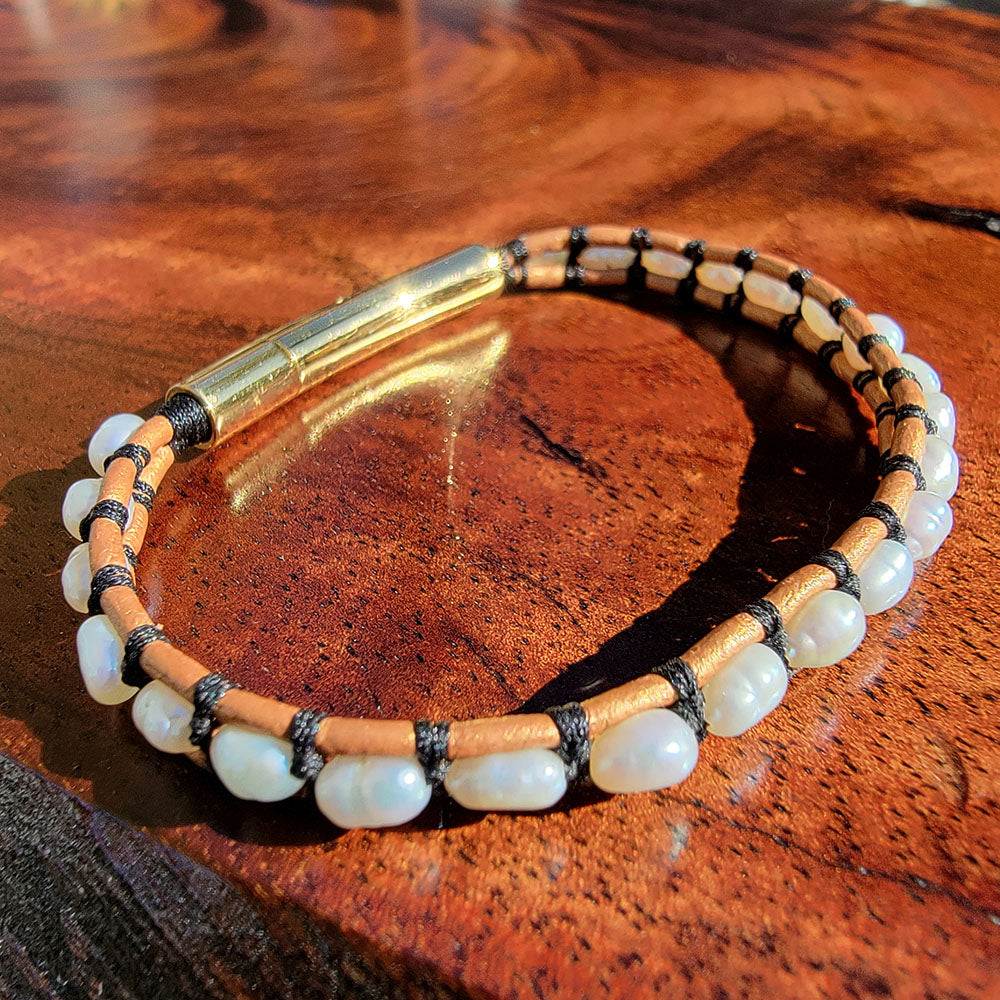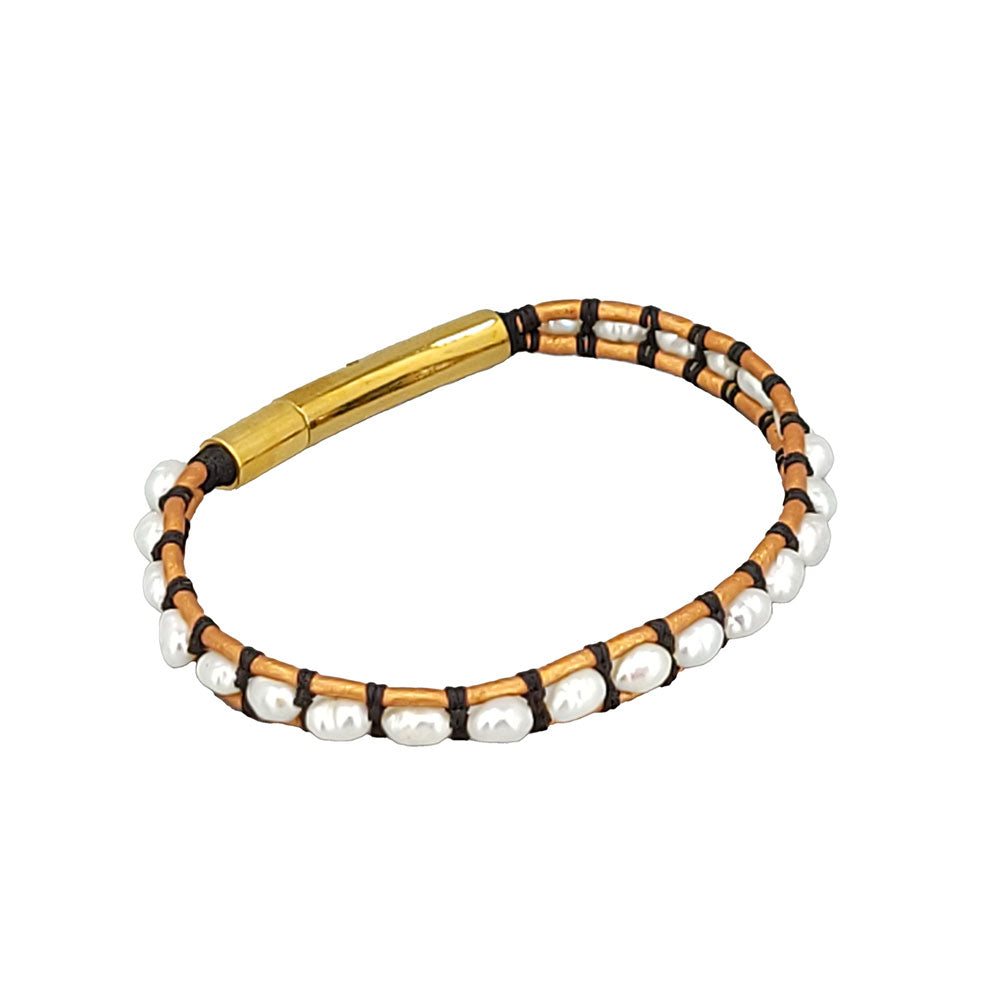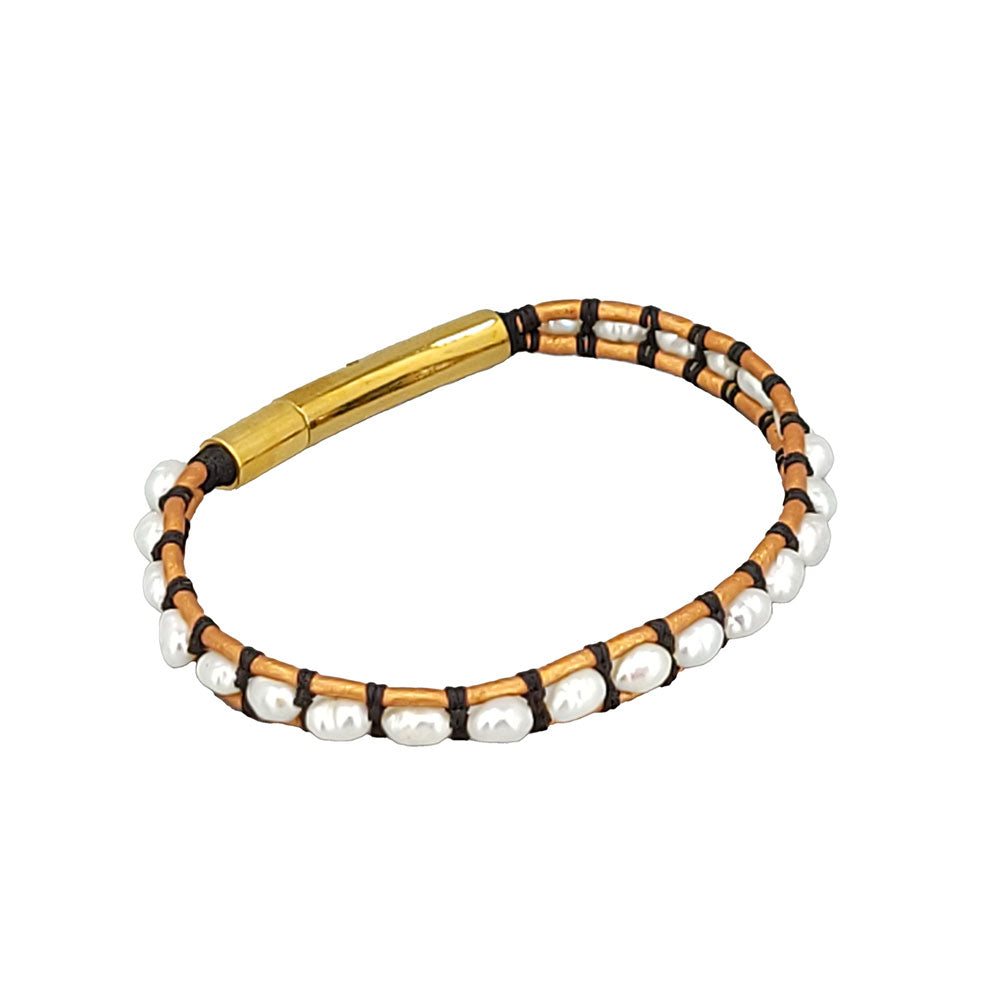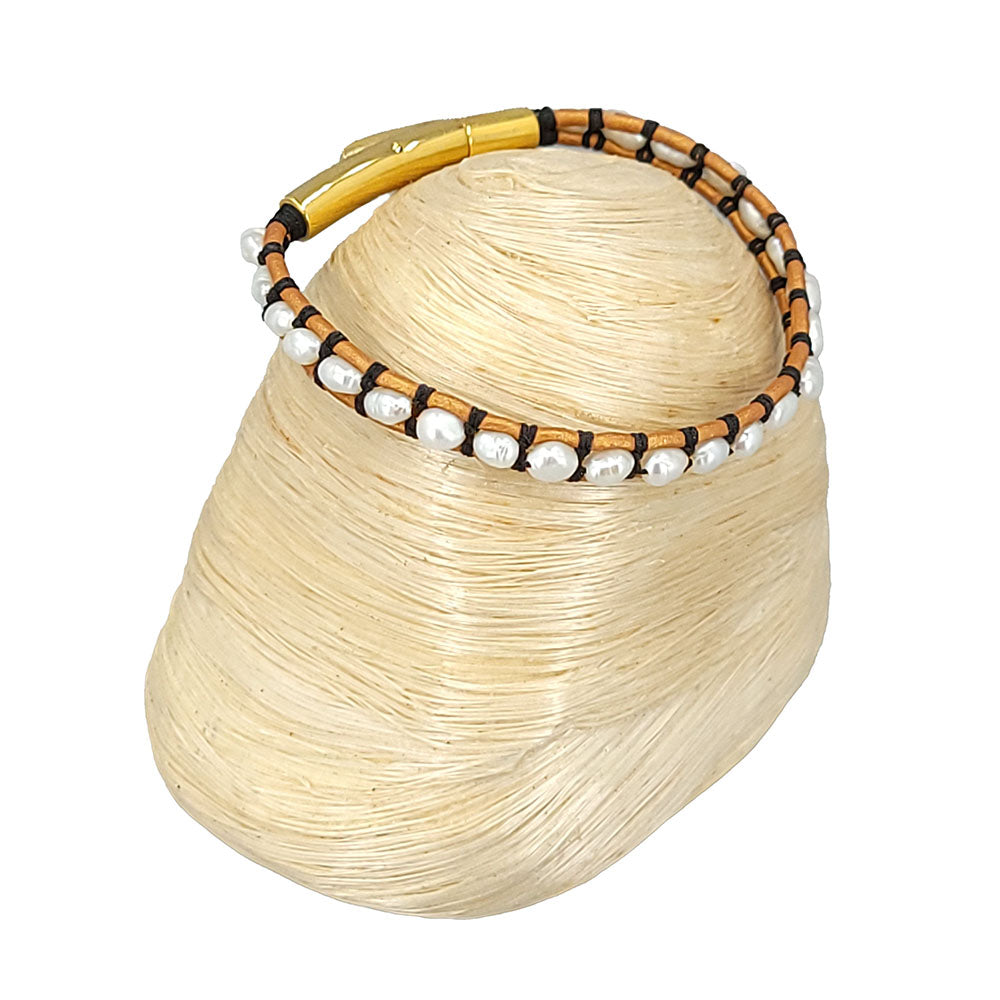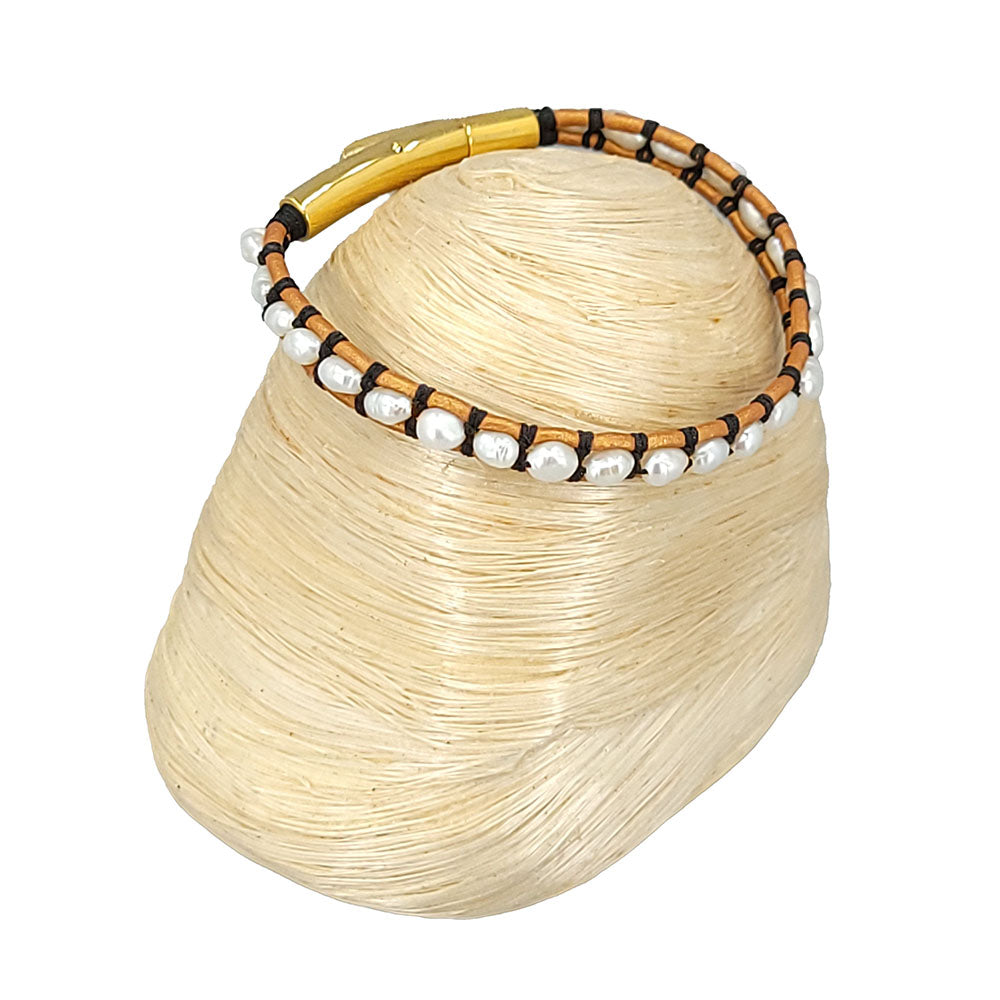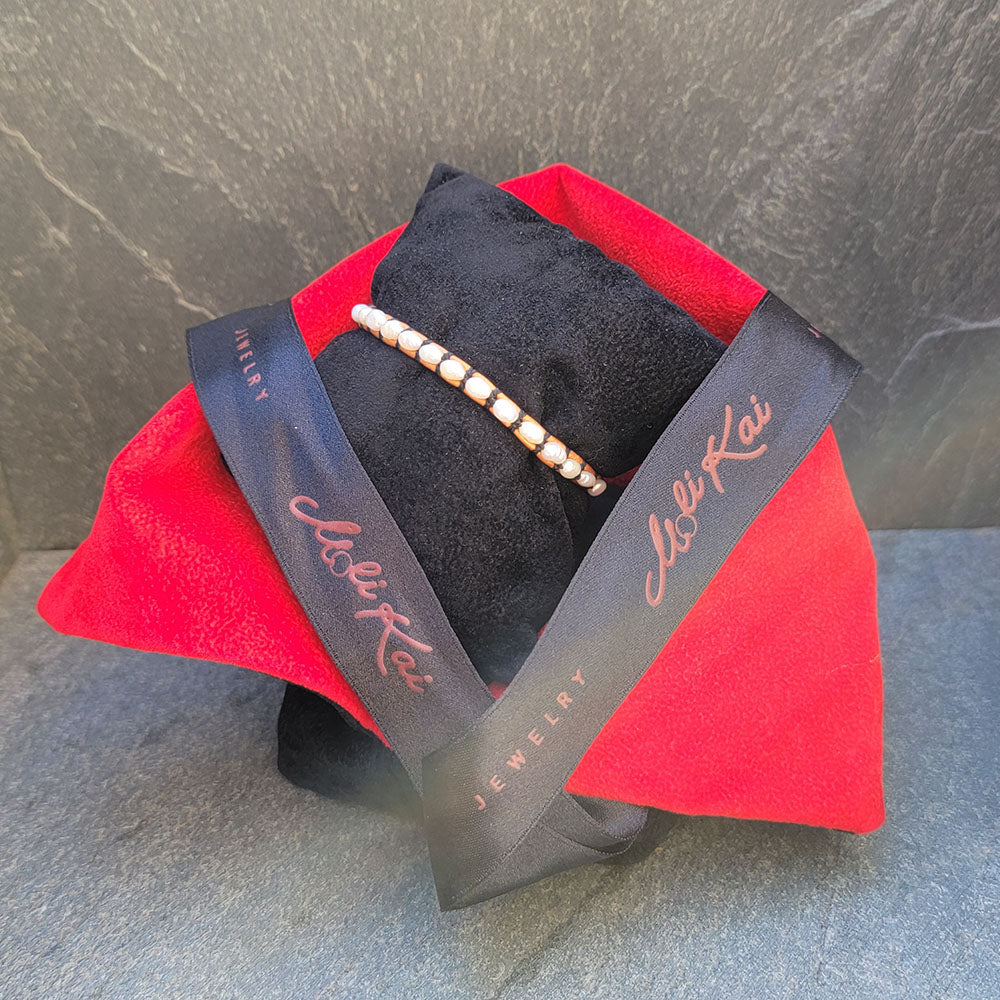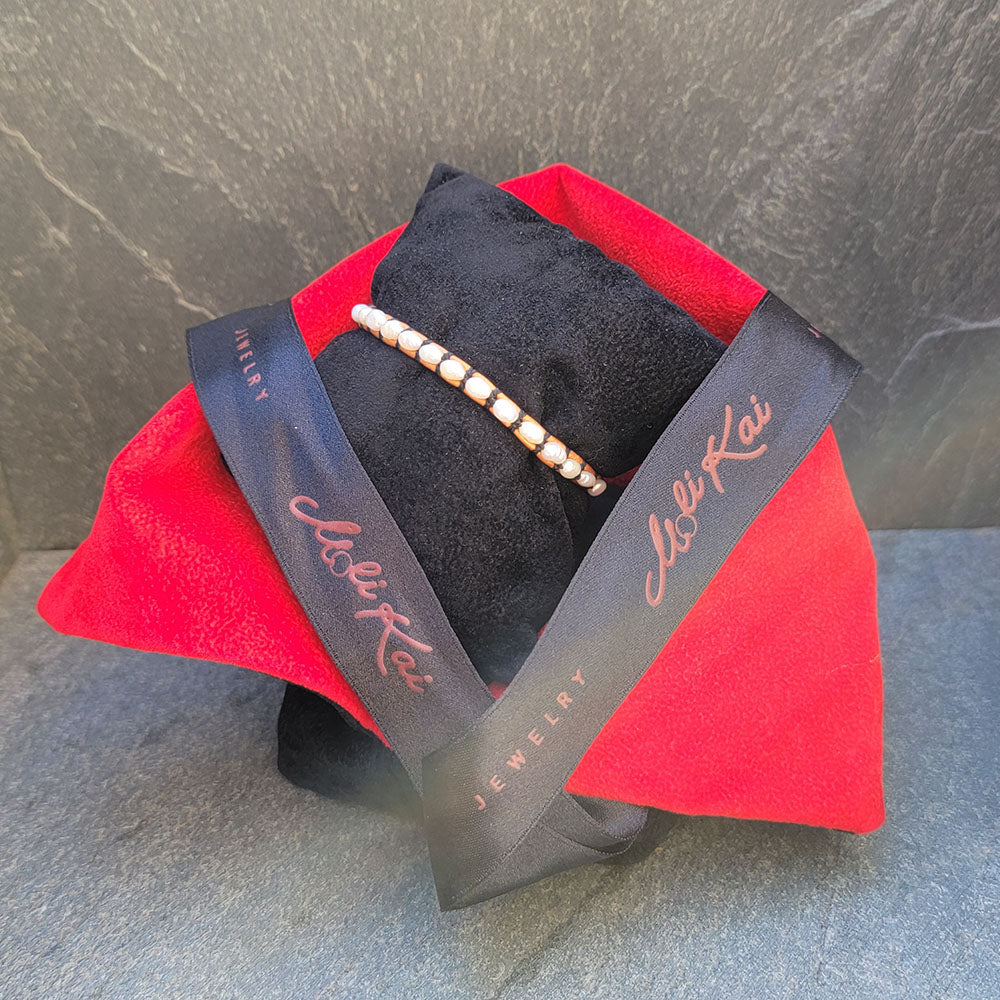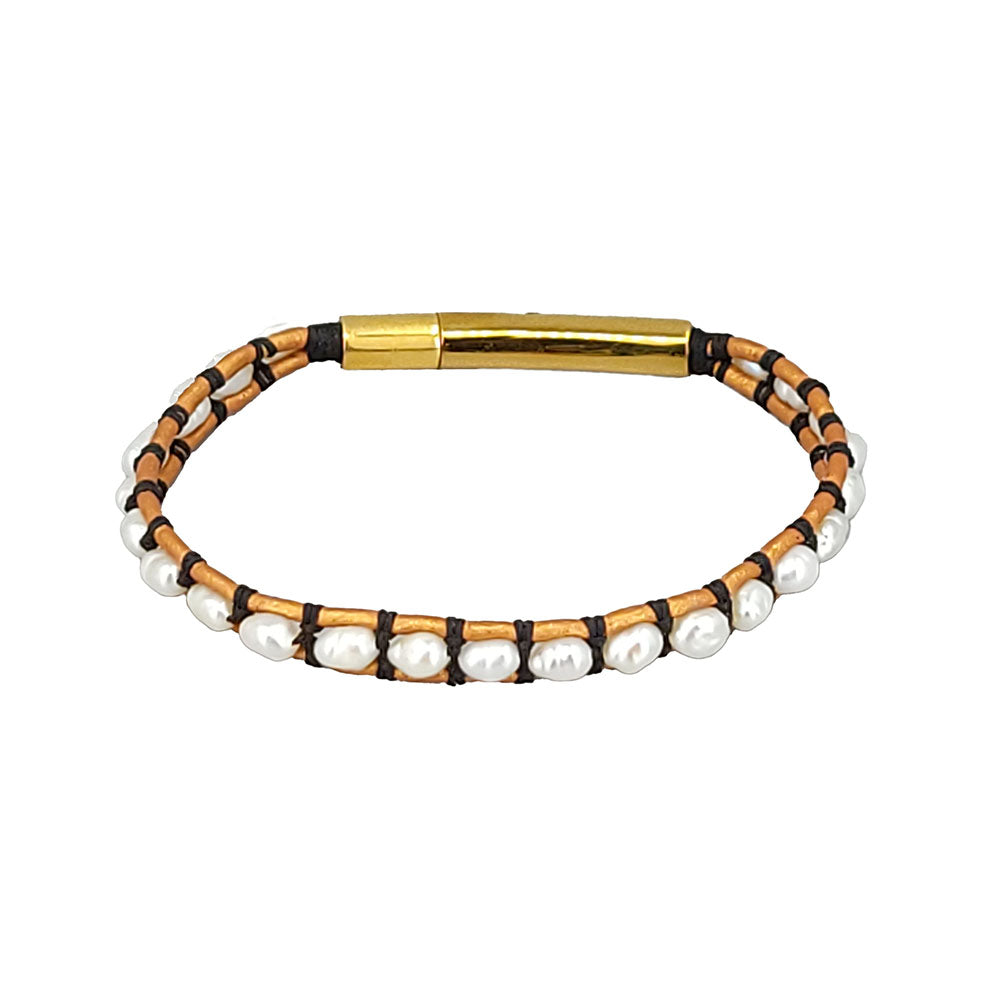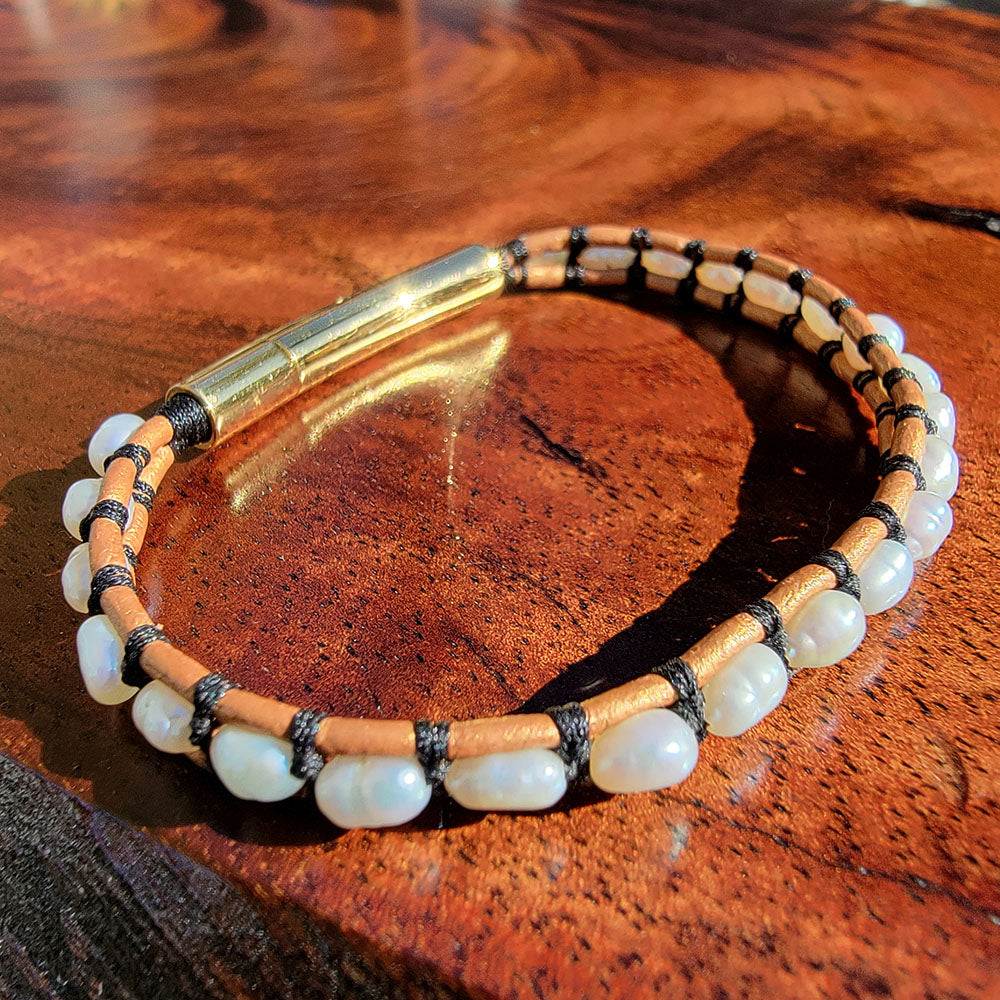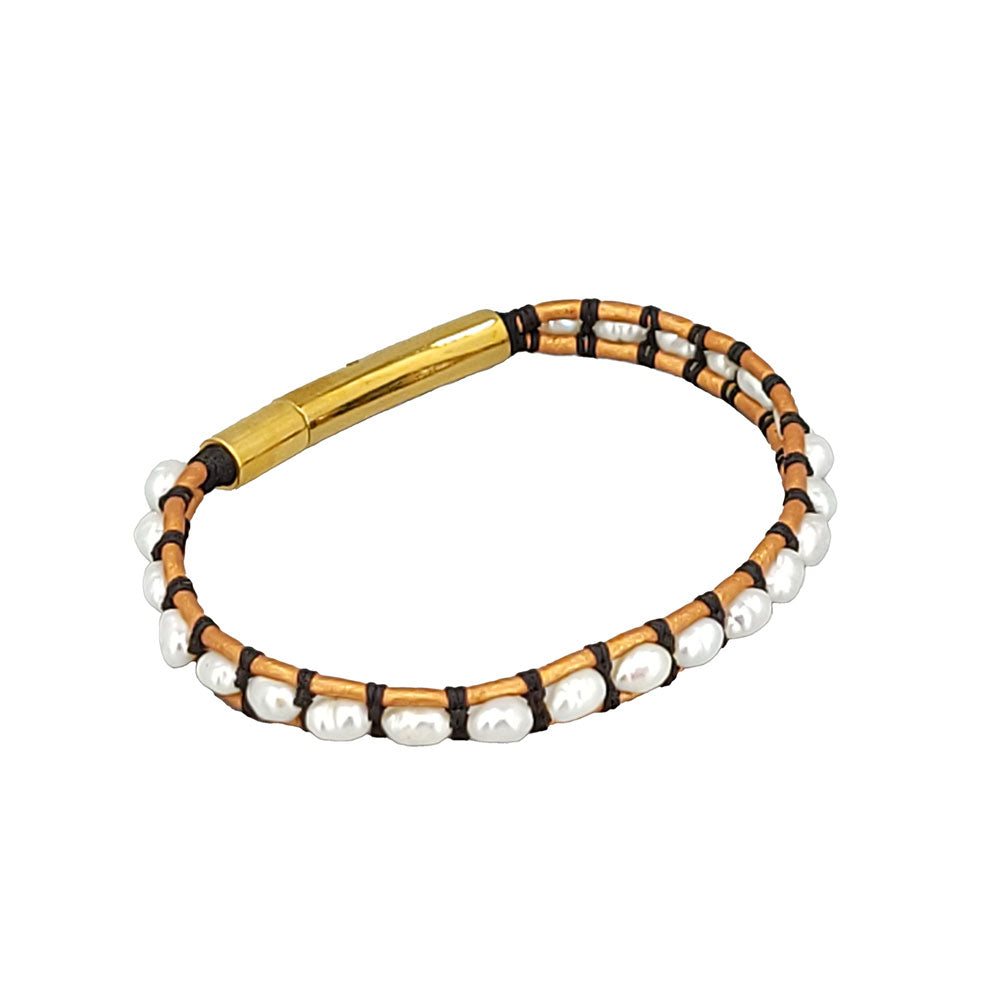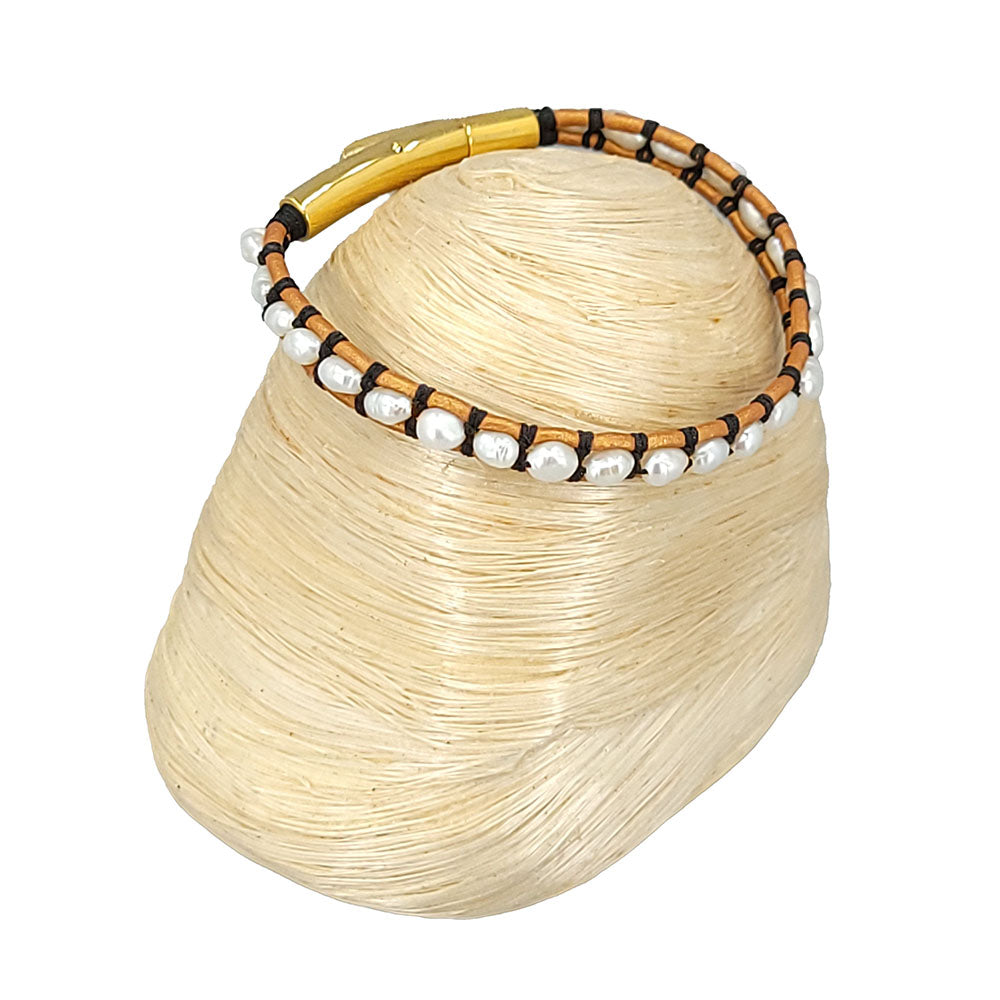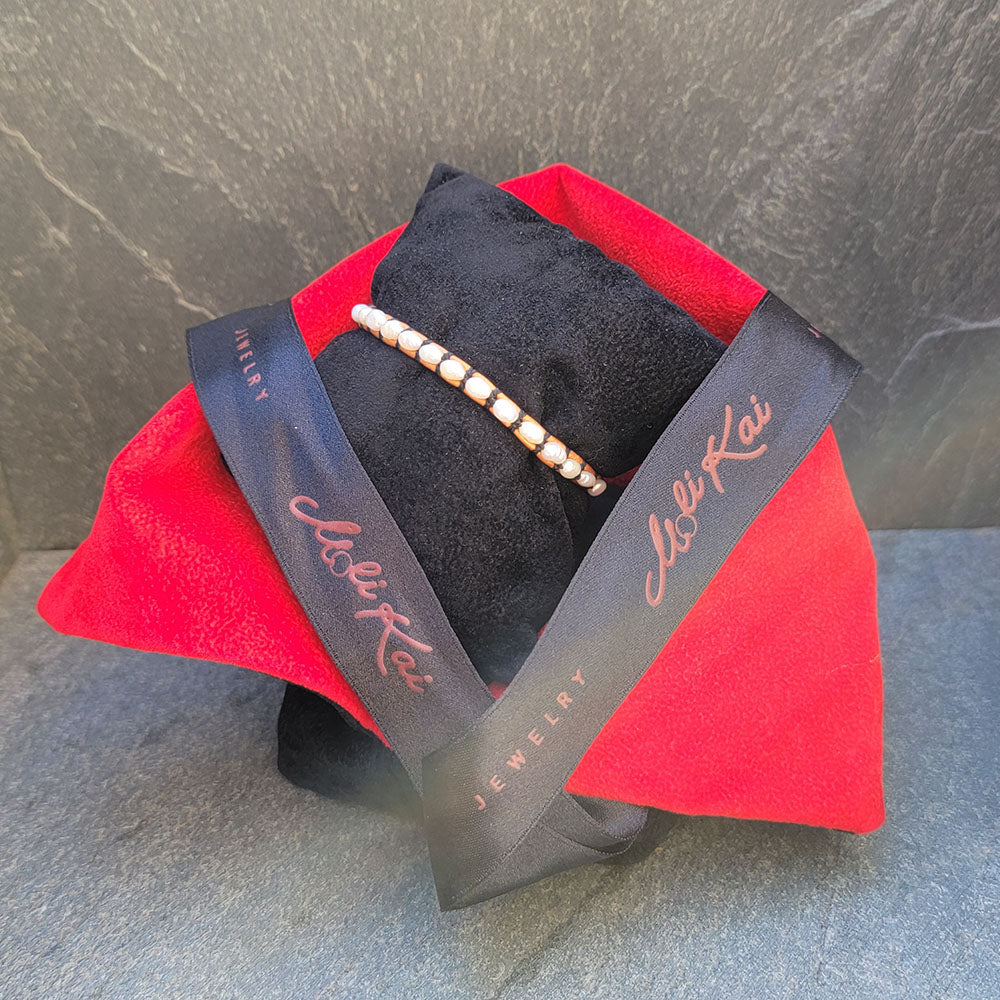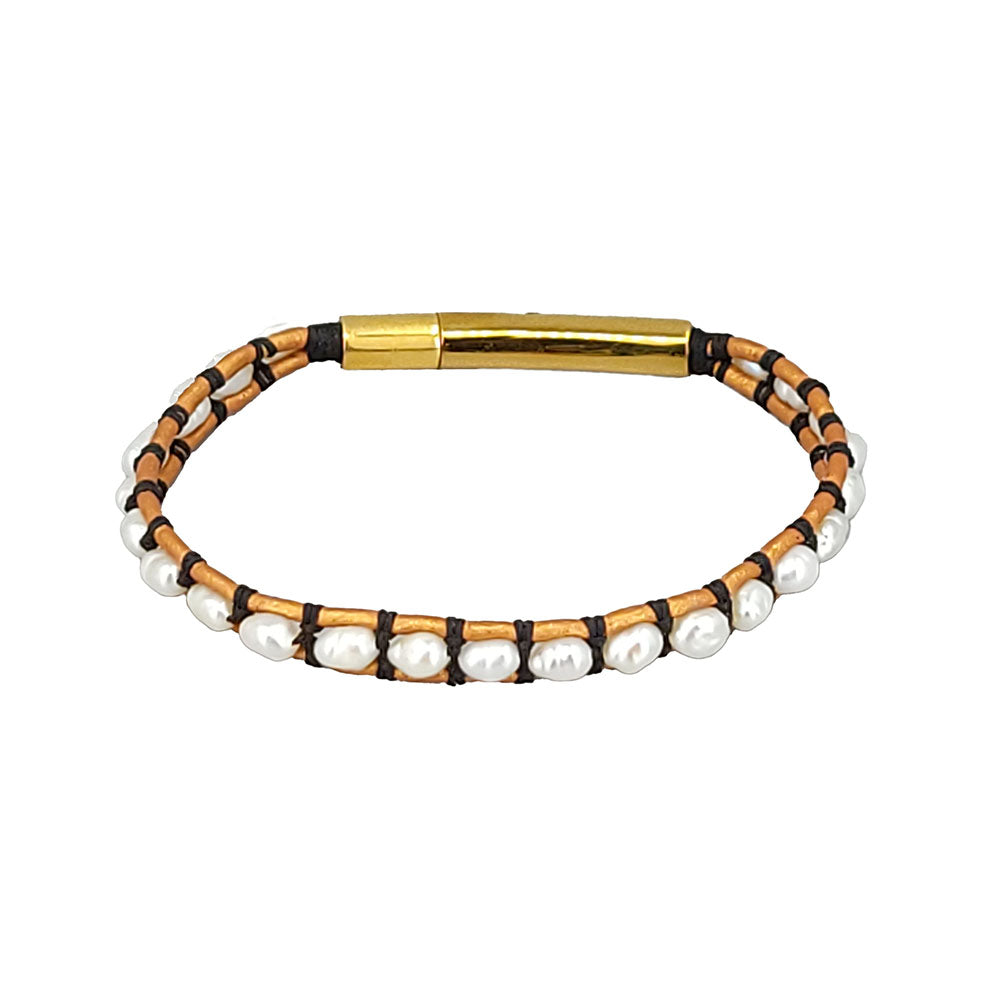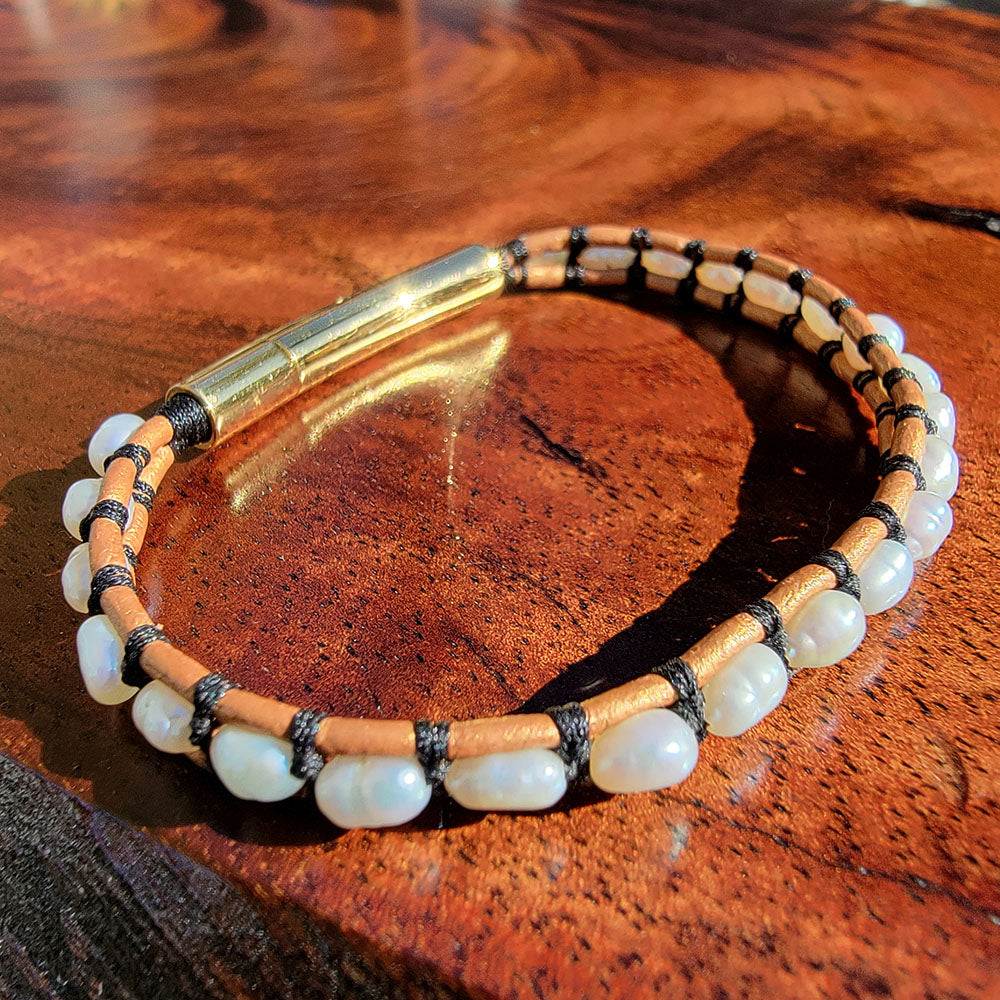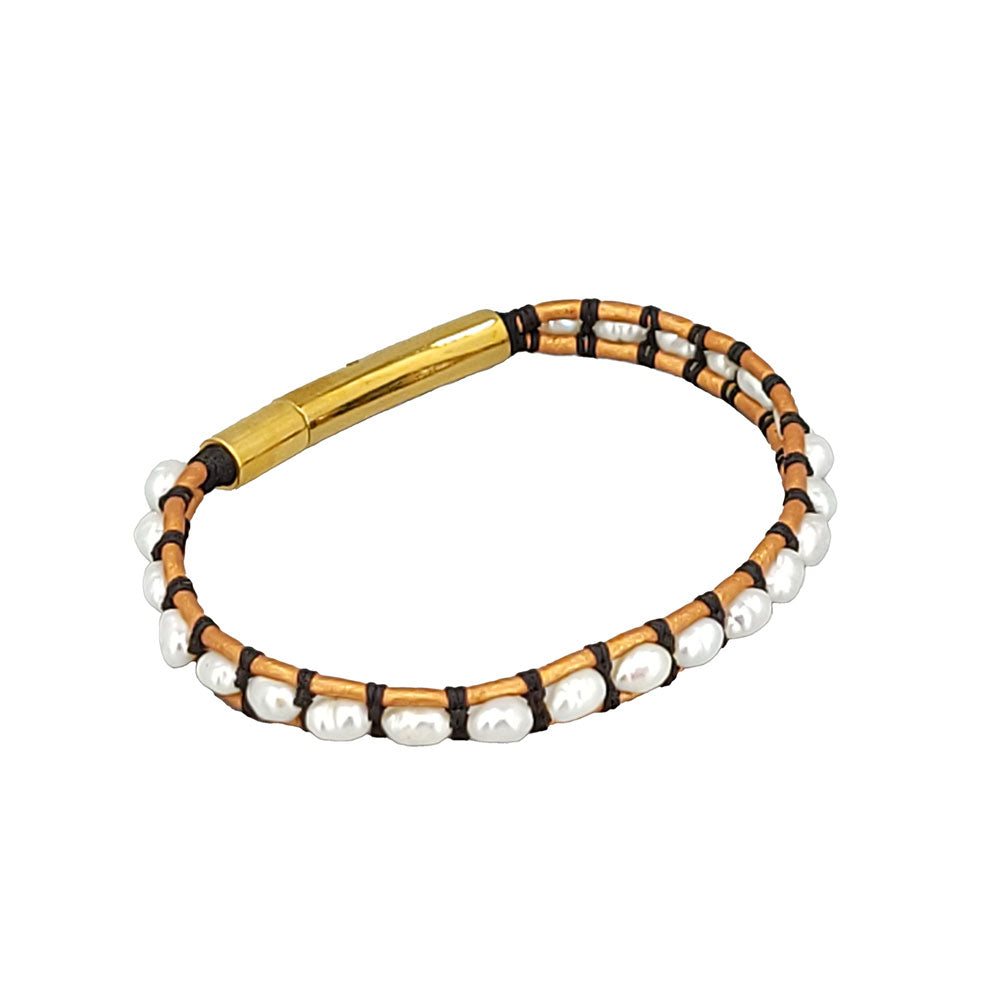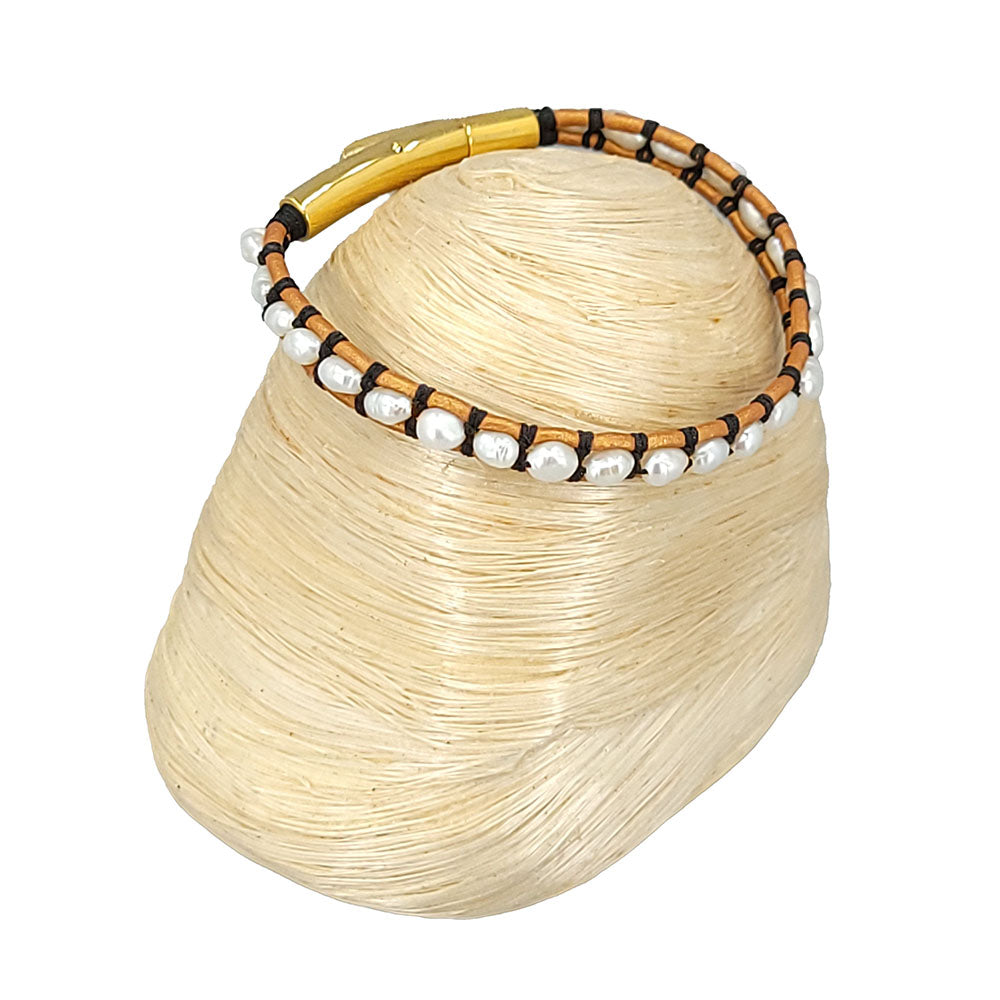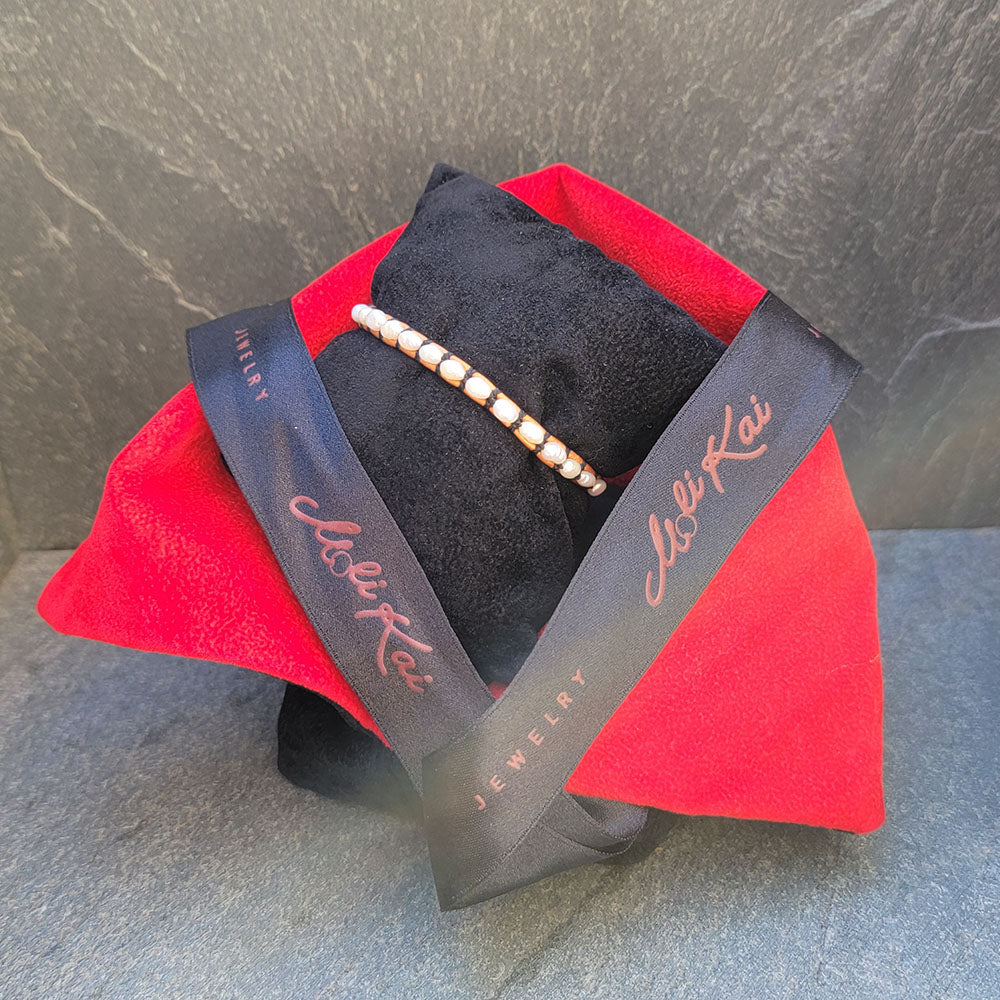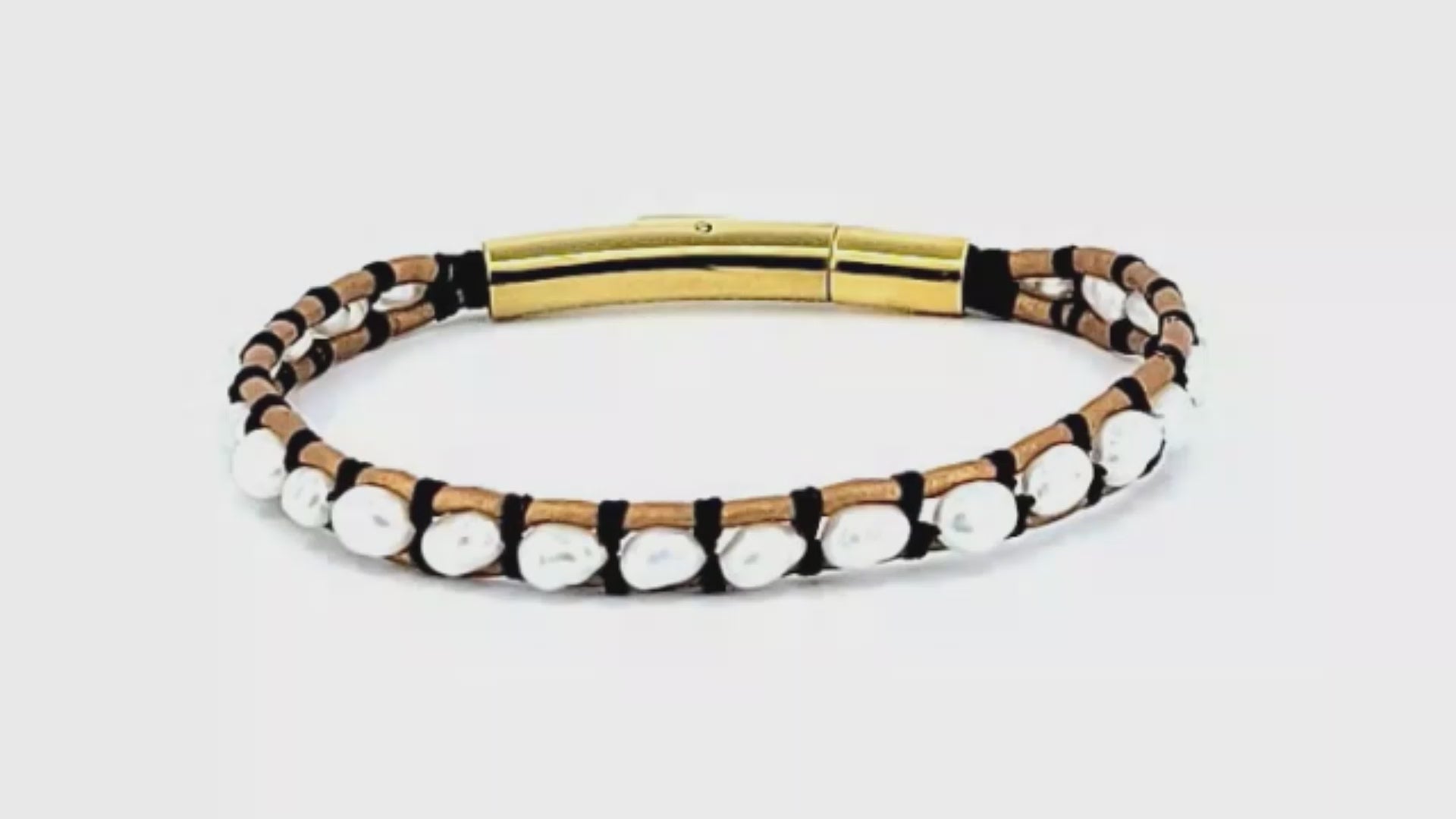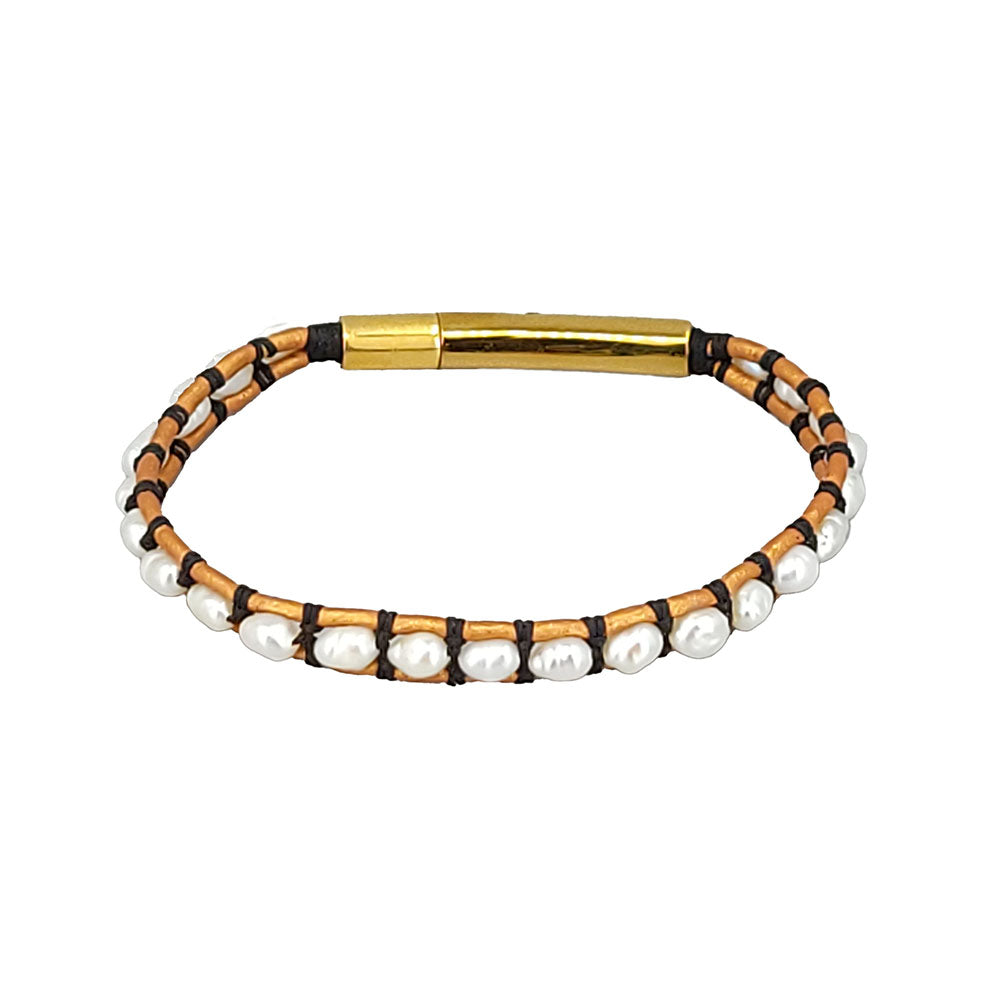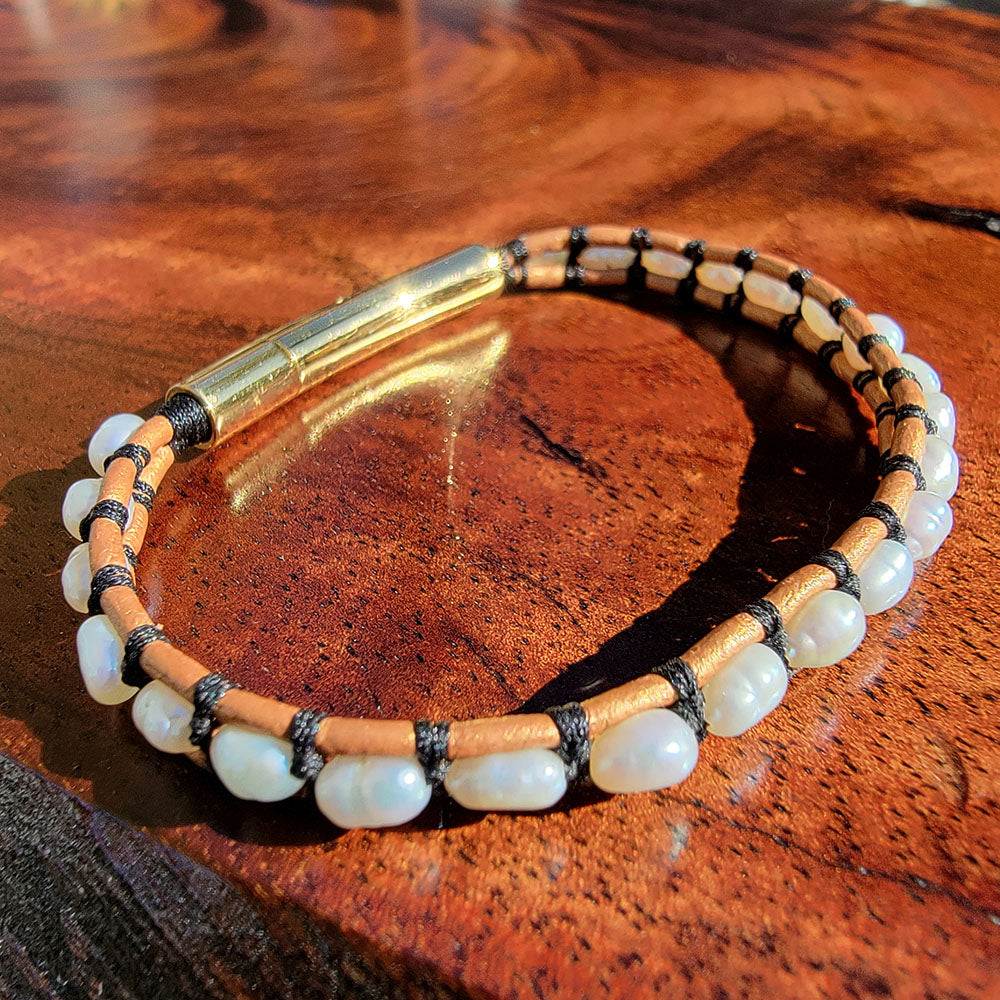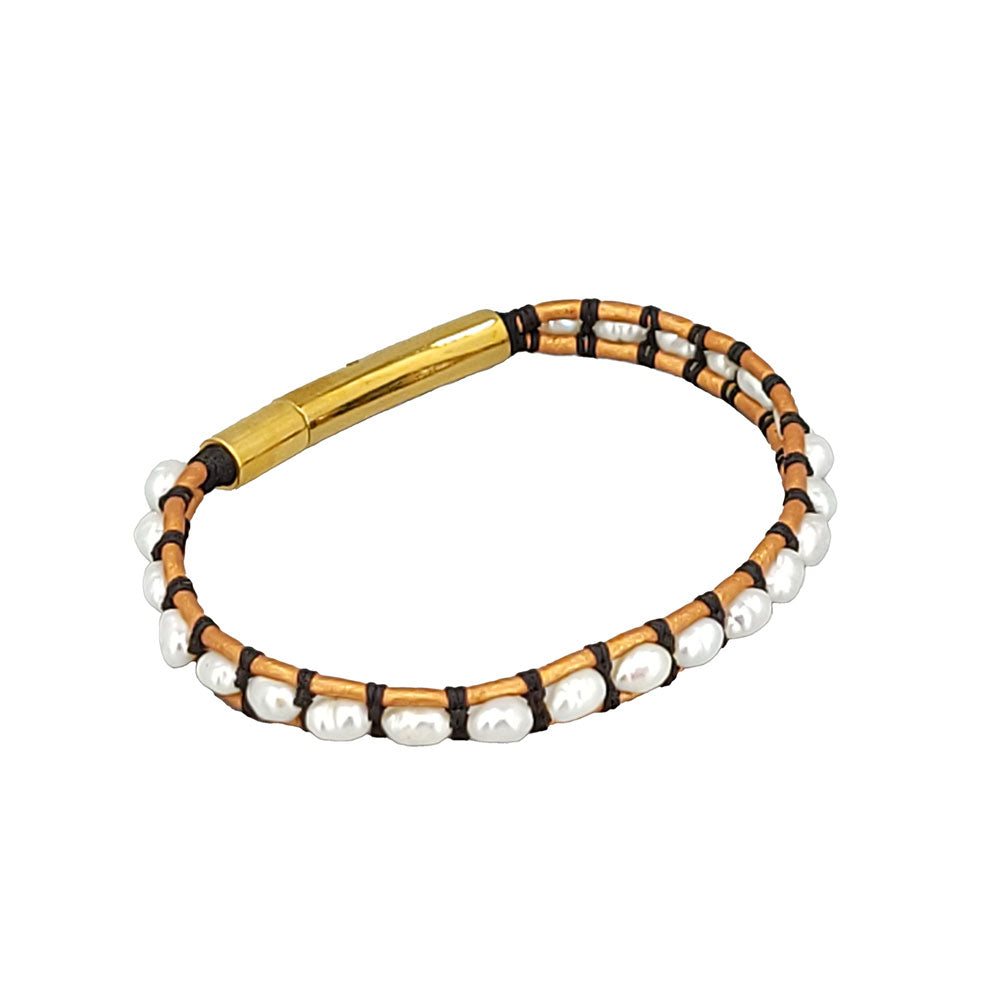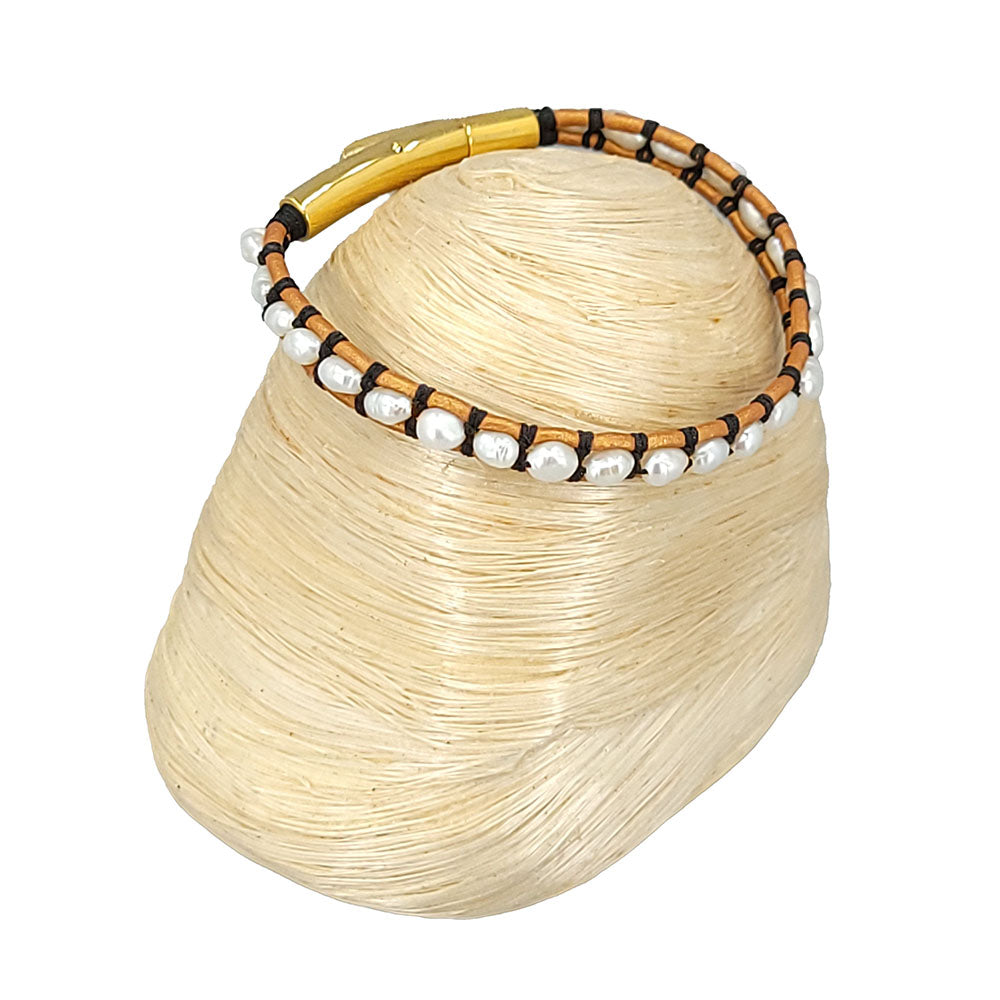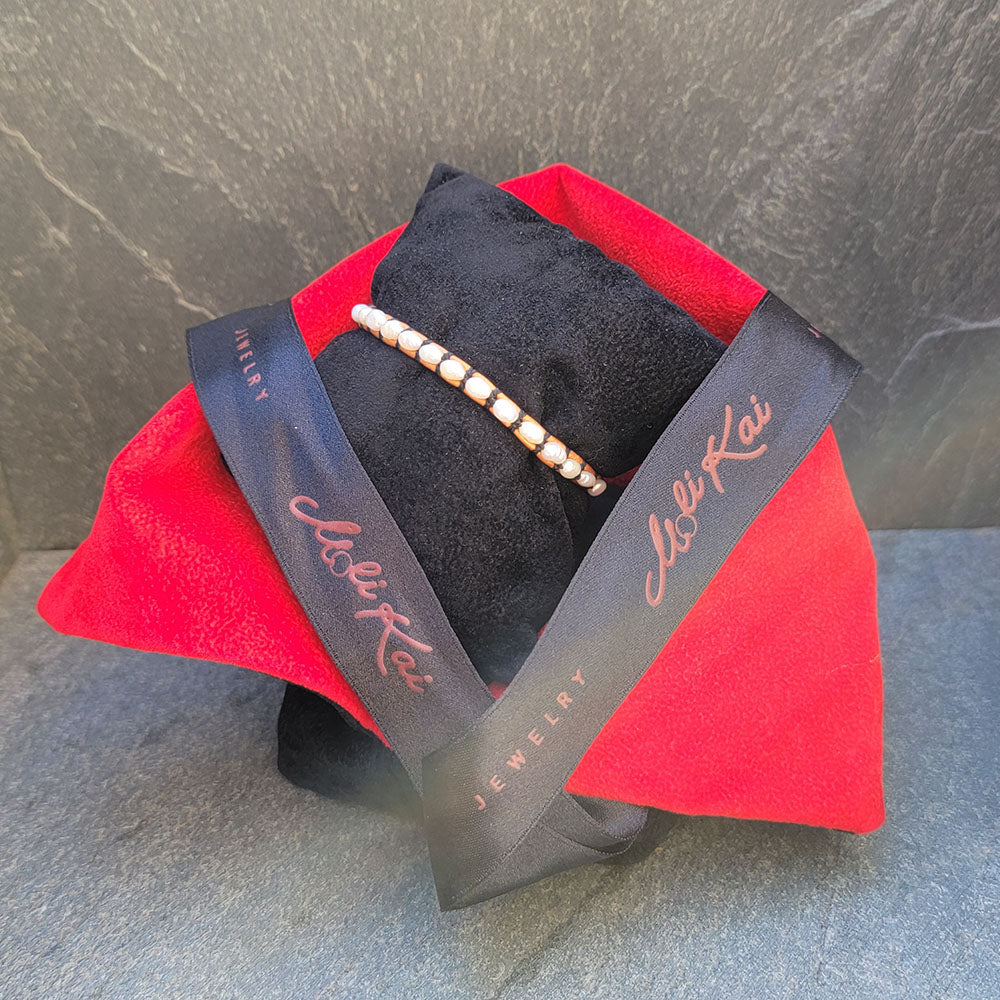 Freshwater Pearl Leather Bracelet
Leimomi - Daughter of Pearls

Pure White Freshwater Rice Pearl Hand Knotted Leather Bracelet. White Freshwater Rice Pearls gently knotted with Black cord around a bronze metallic leather cord. Pearls are a symbol of wisdom gained through experience. Great for him or her. Wear this piece for all to know your loyalty, generosity, integrity, and purity.
Details
Stainless Steel Gold Bayonet Clasp

24/28 - 3.5mm x 4 mm White Freshwater Rice Pearls
Black Hand Knotted Cord

Bronze Metallic Leather Cord
Length - 6.5/7.5"