E Komo Mai - Welcome...Come In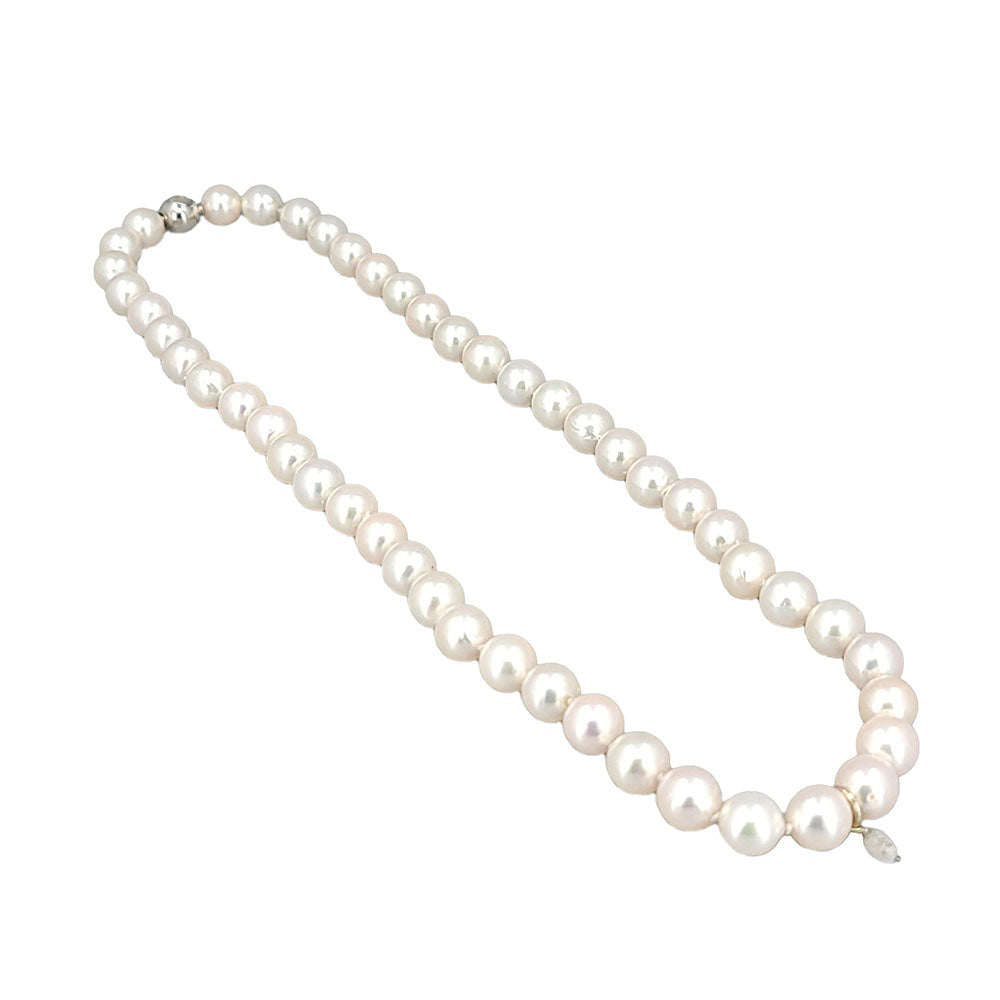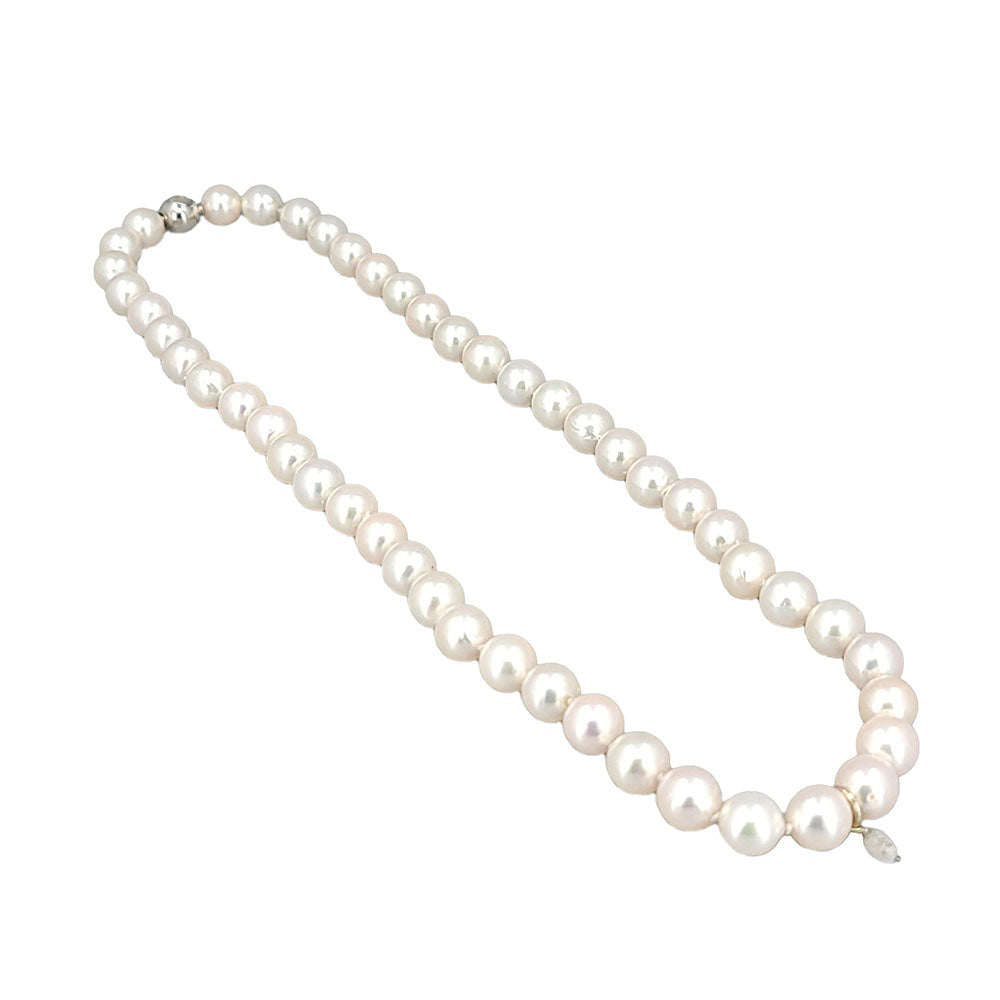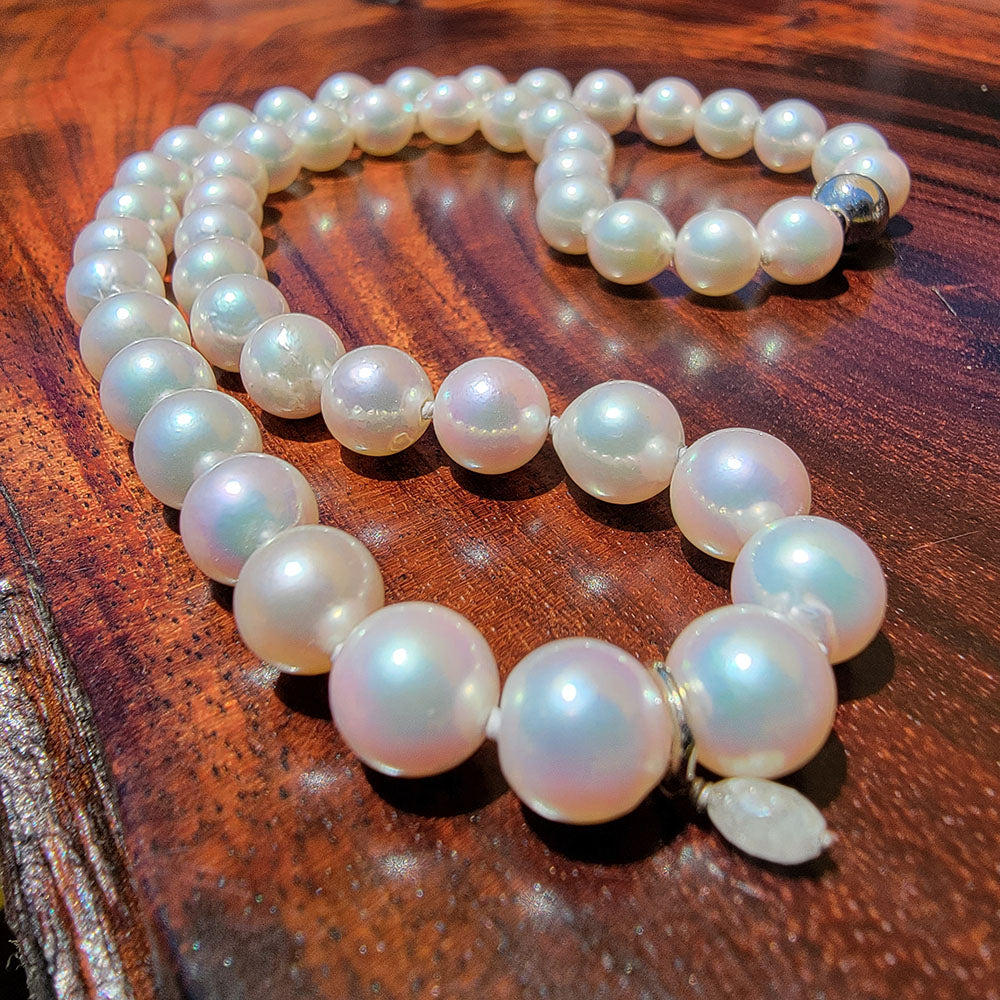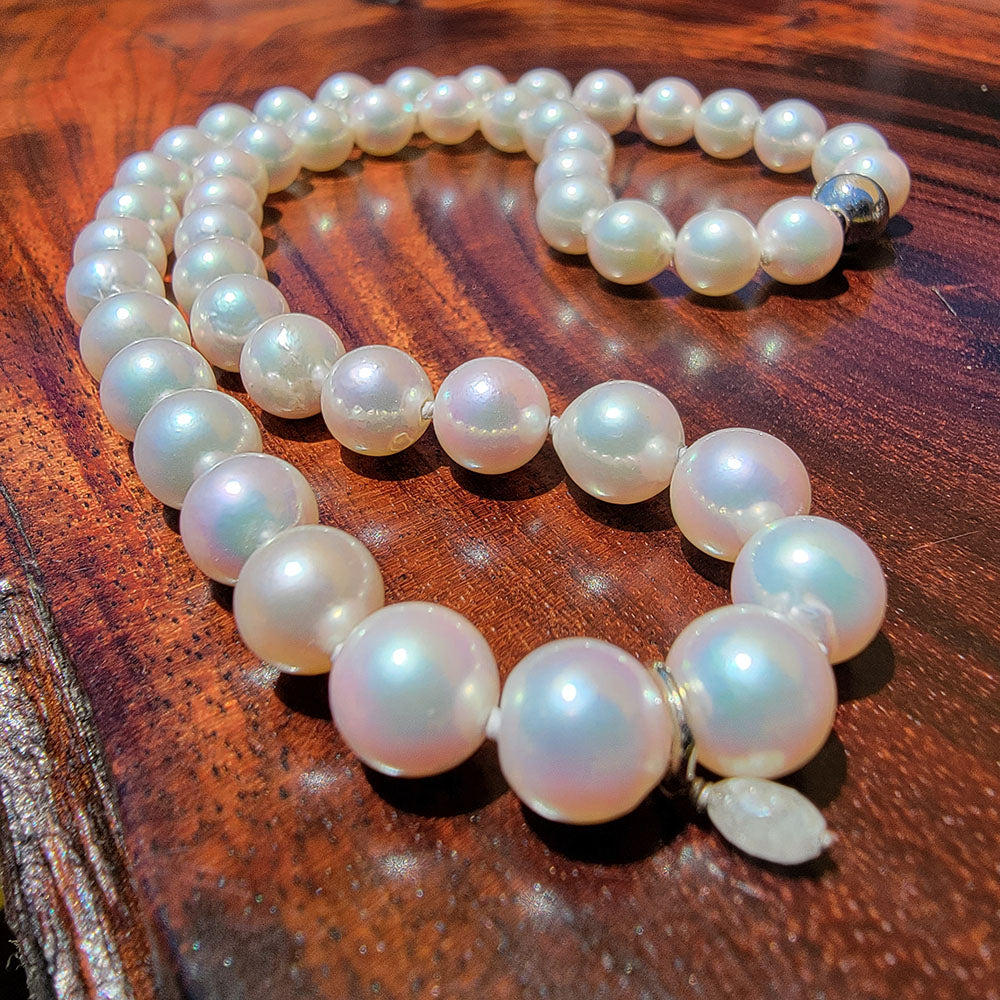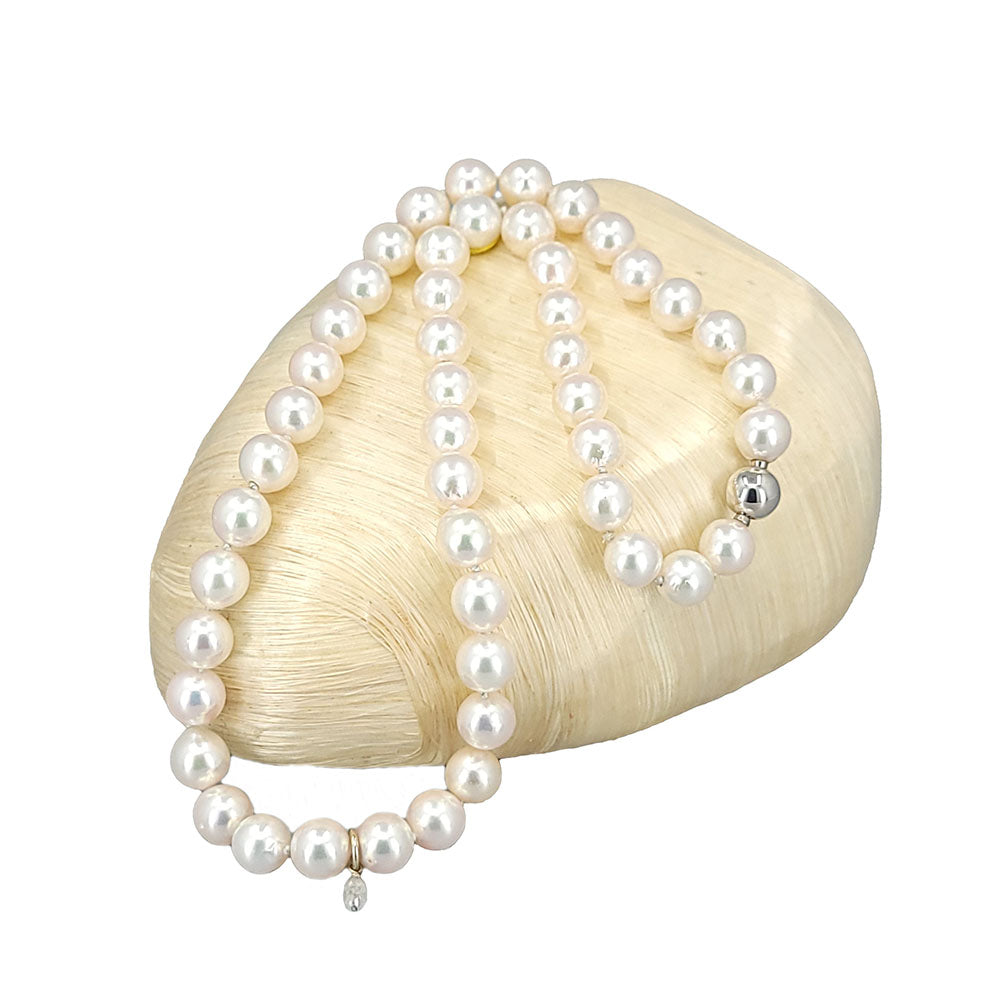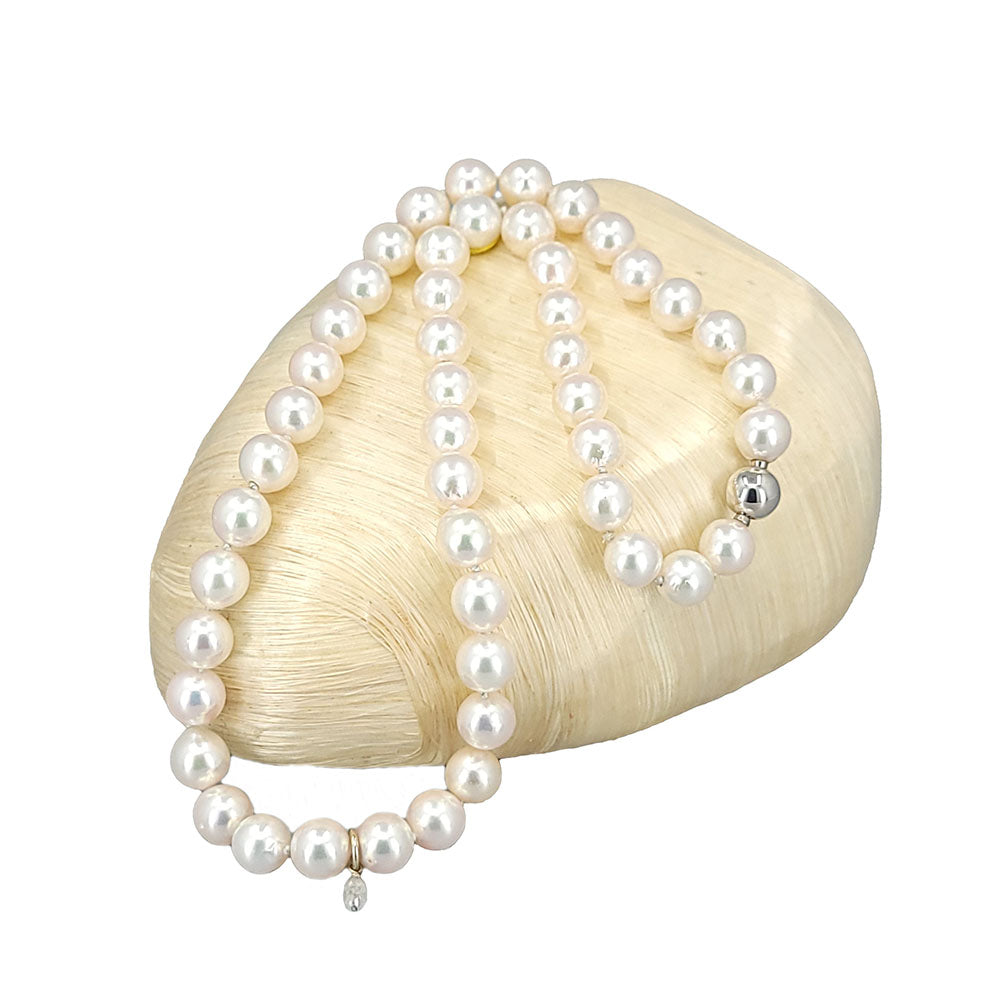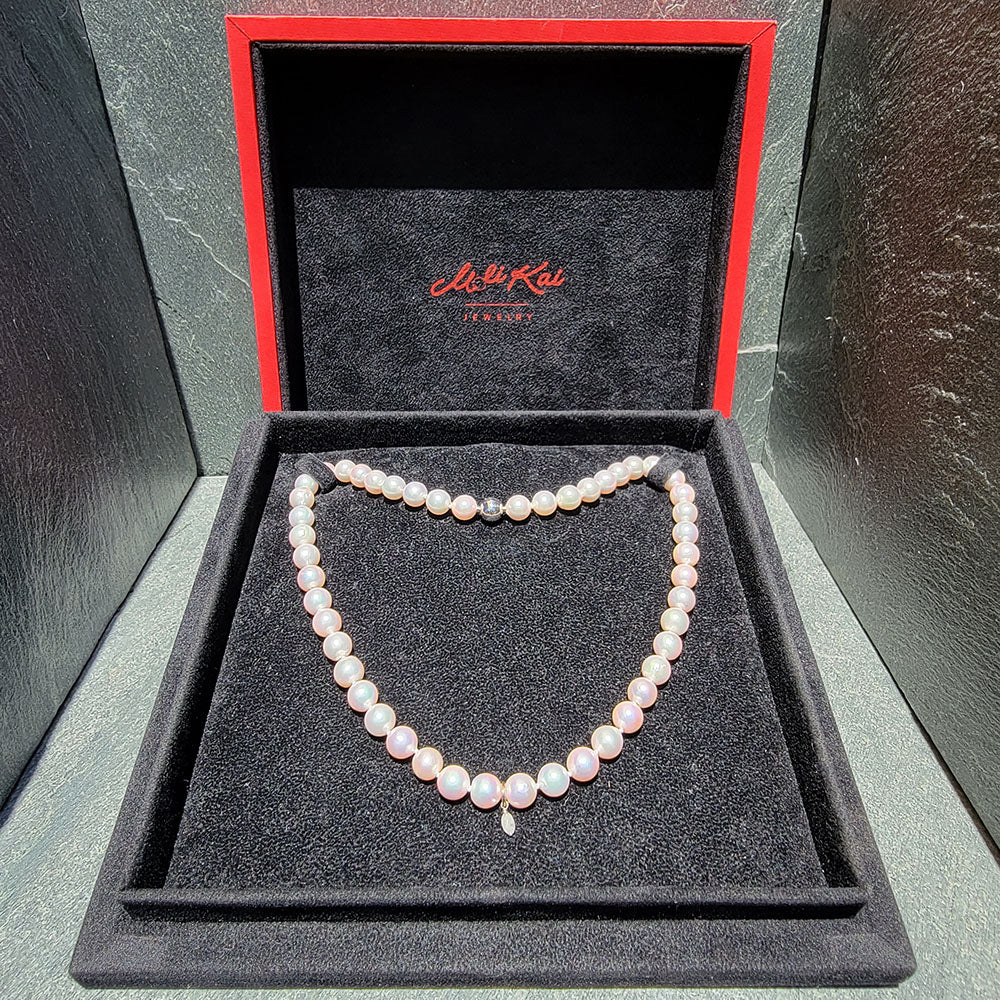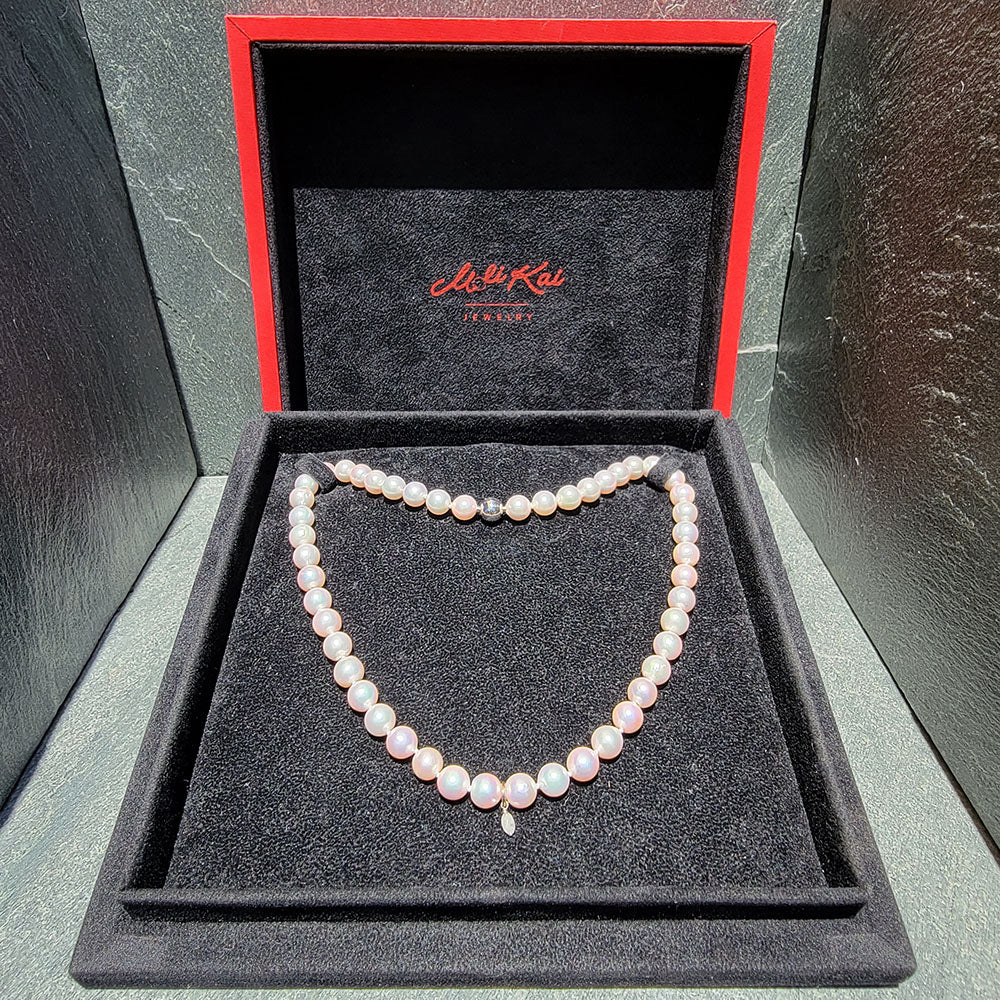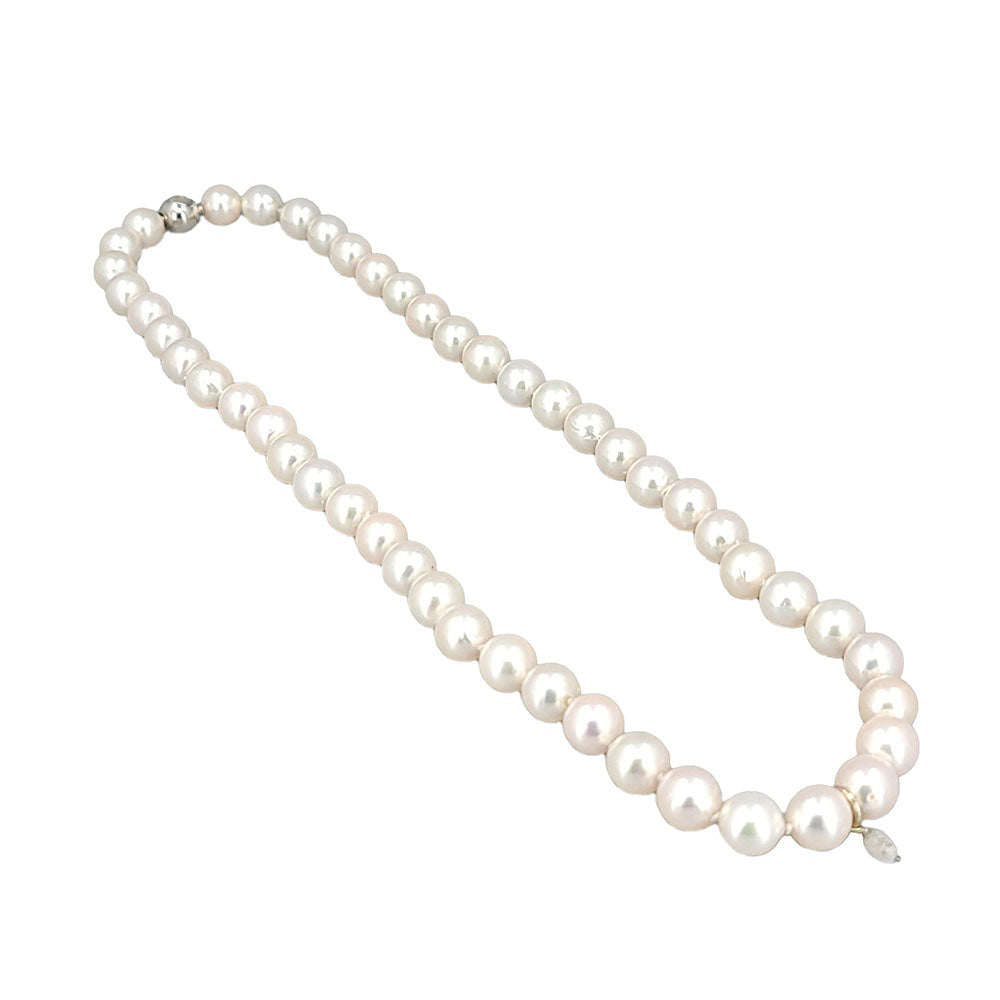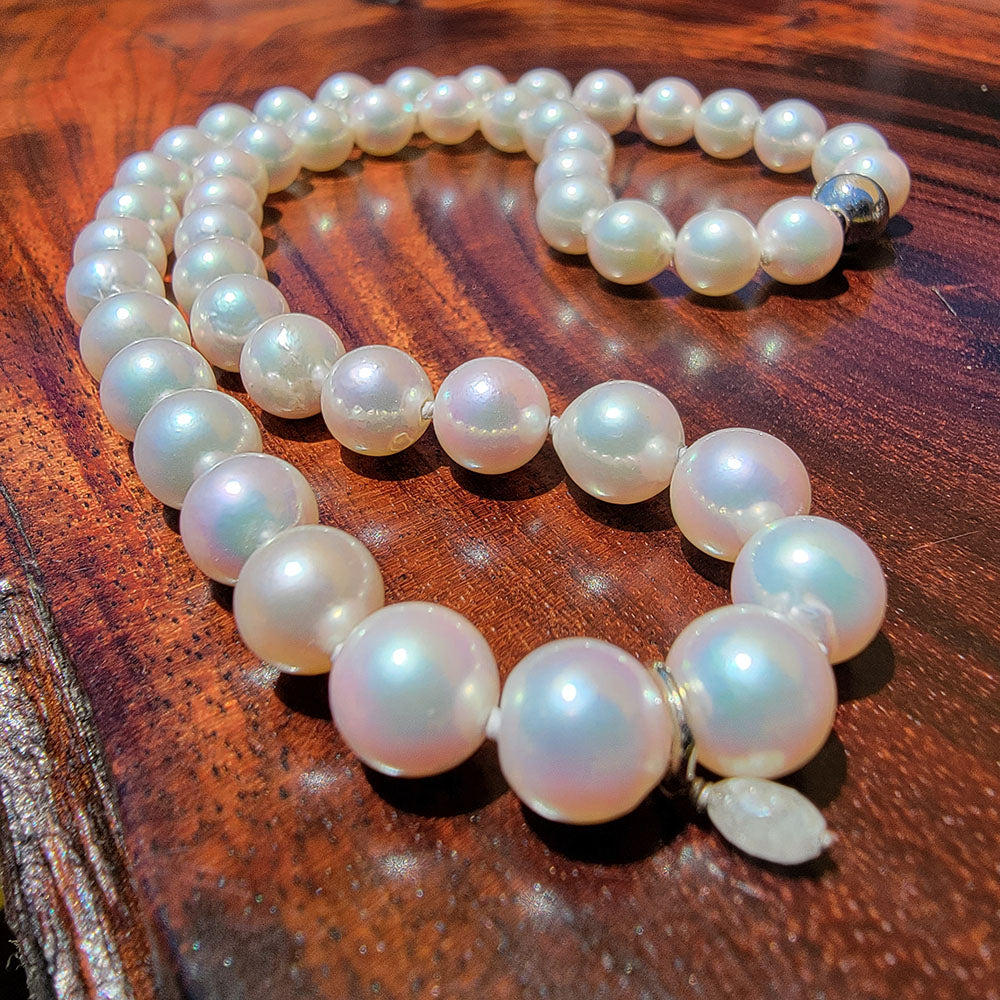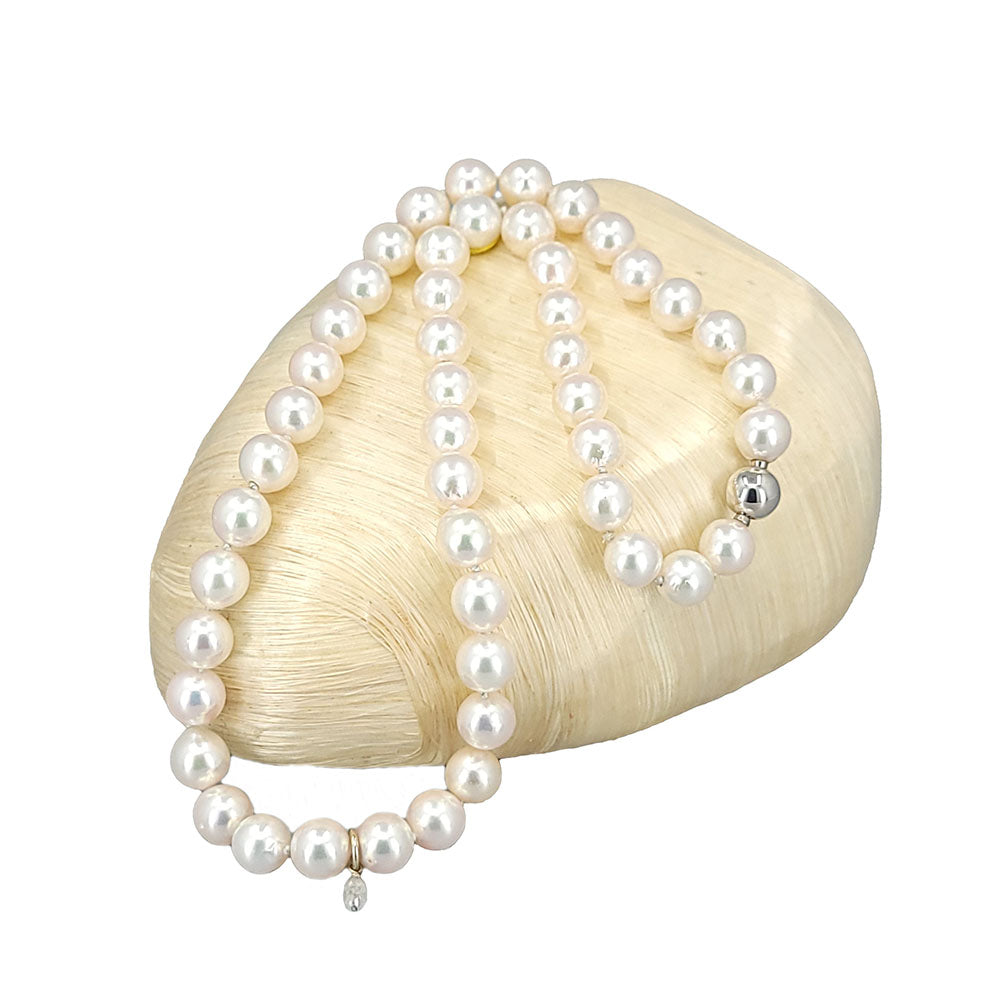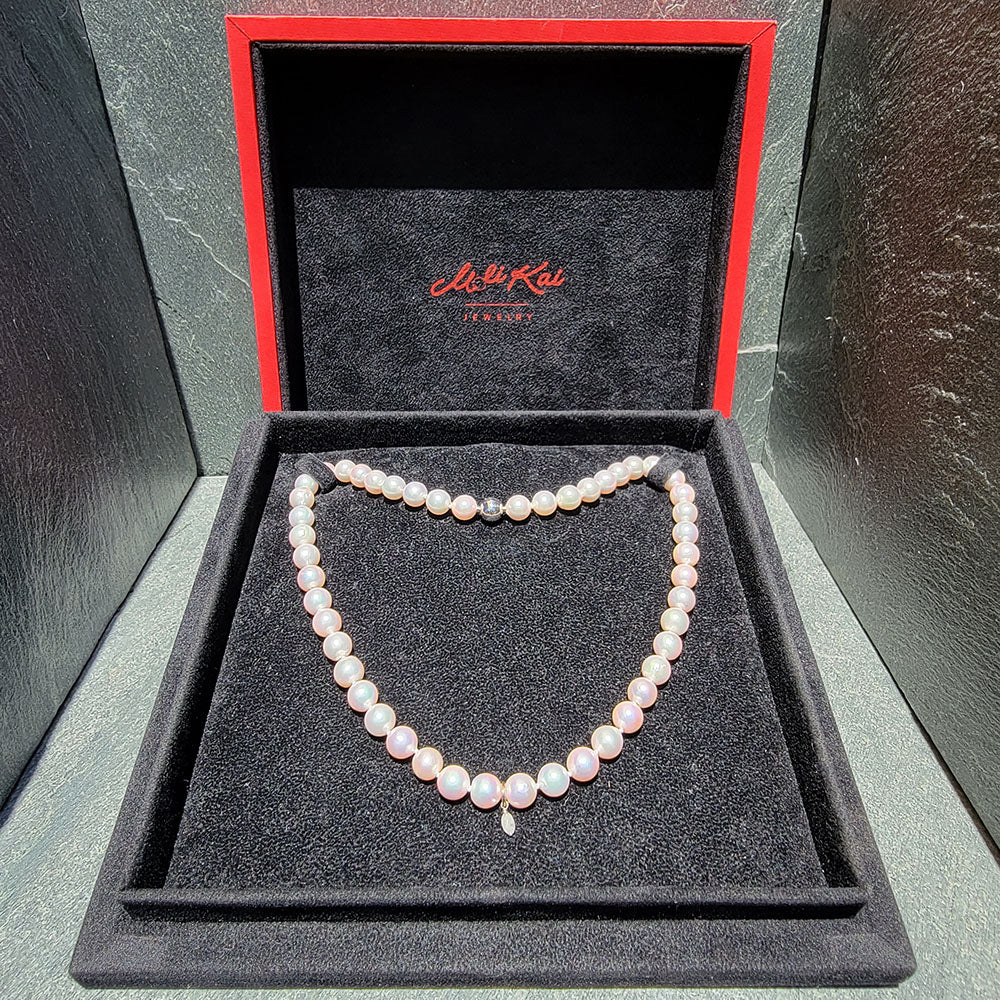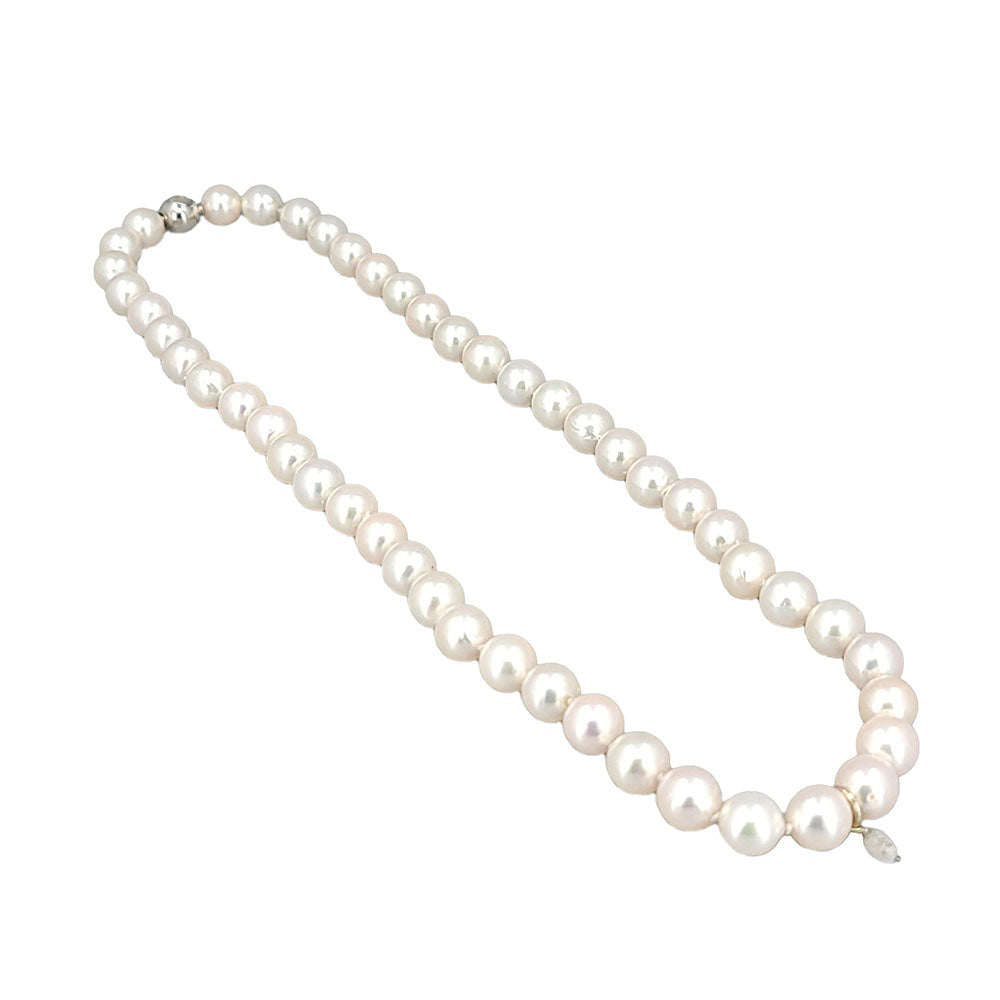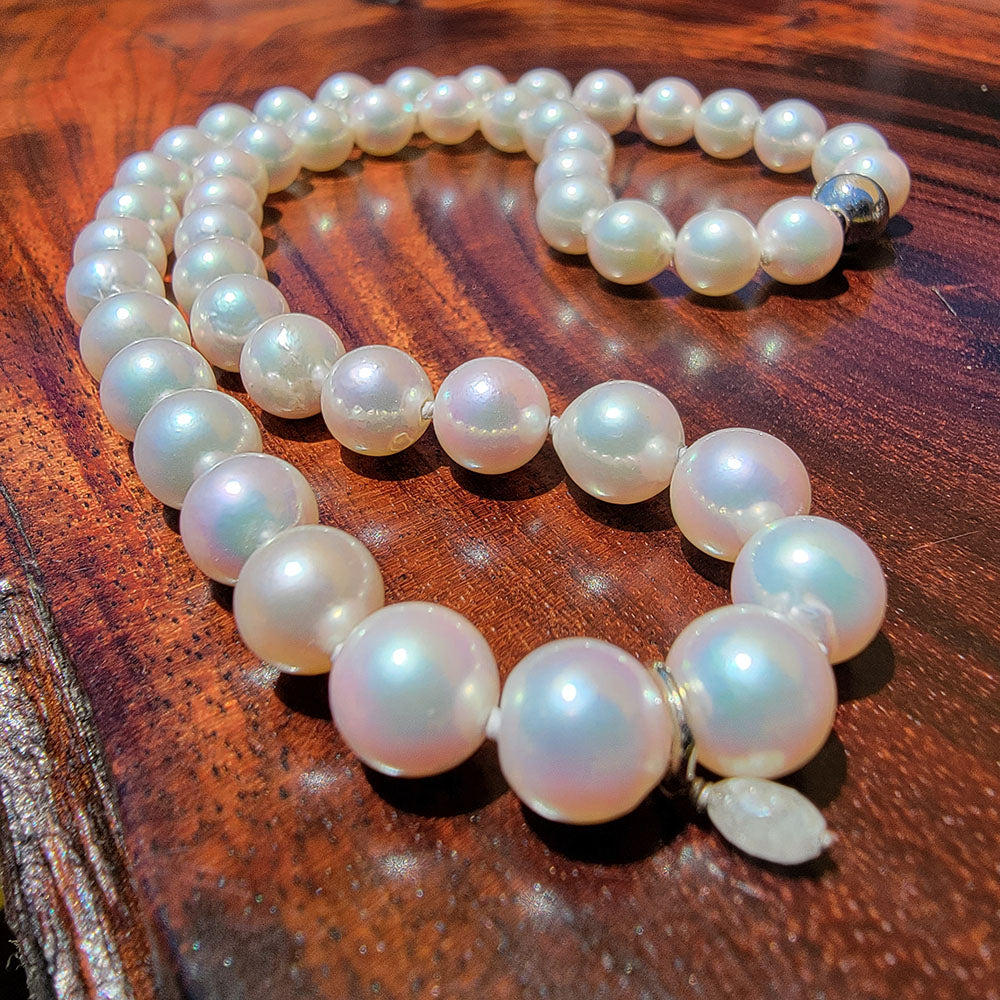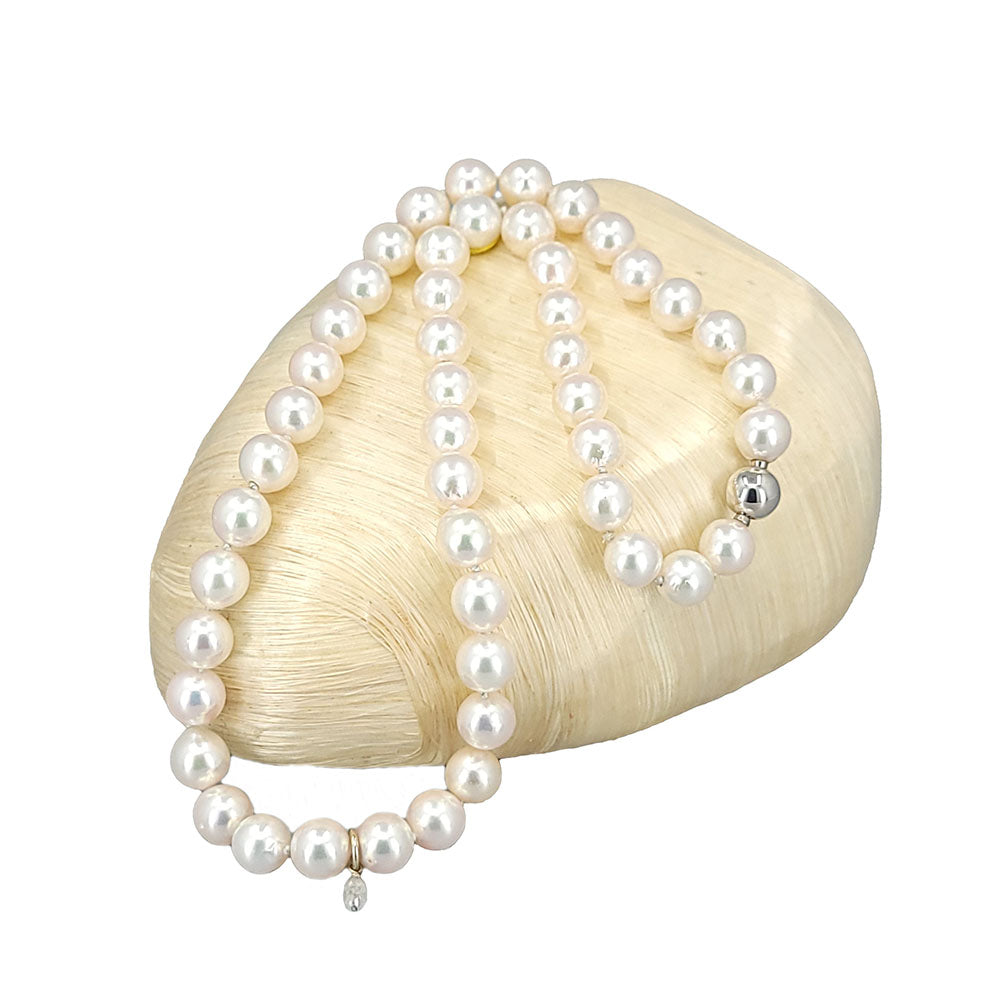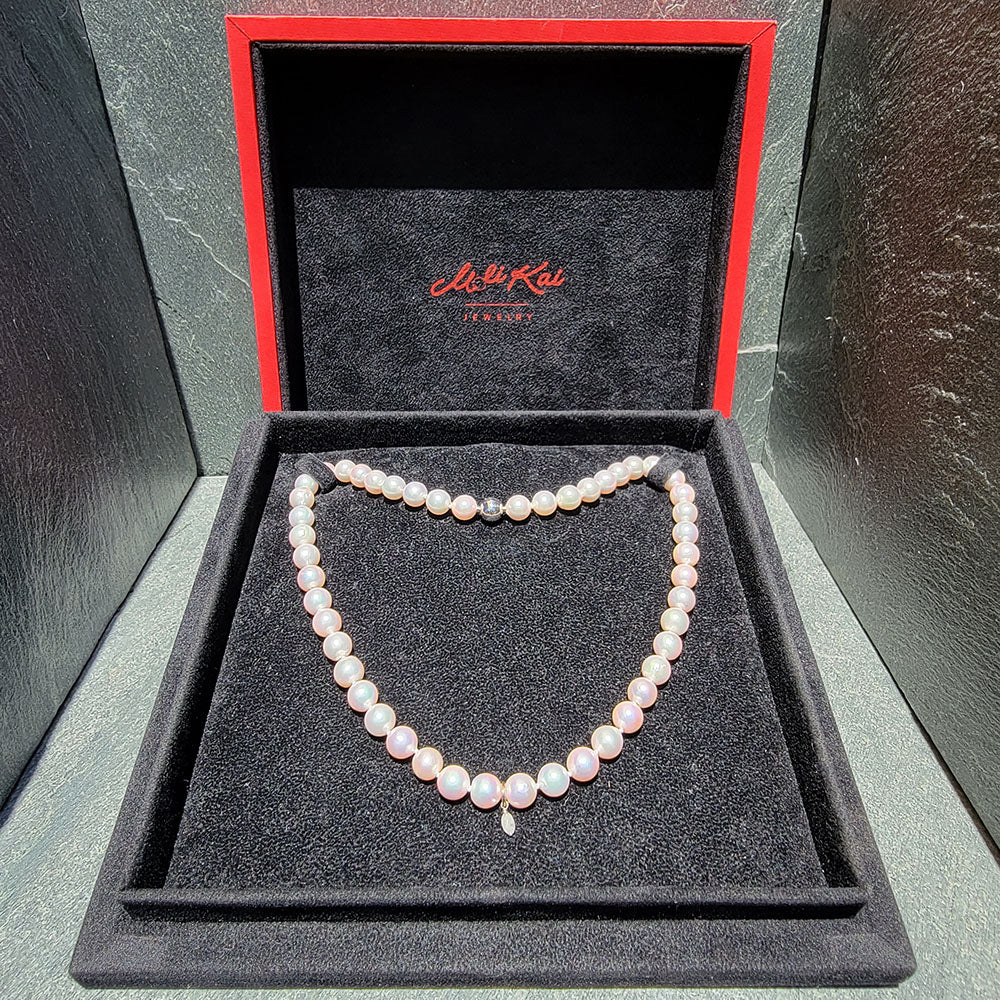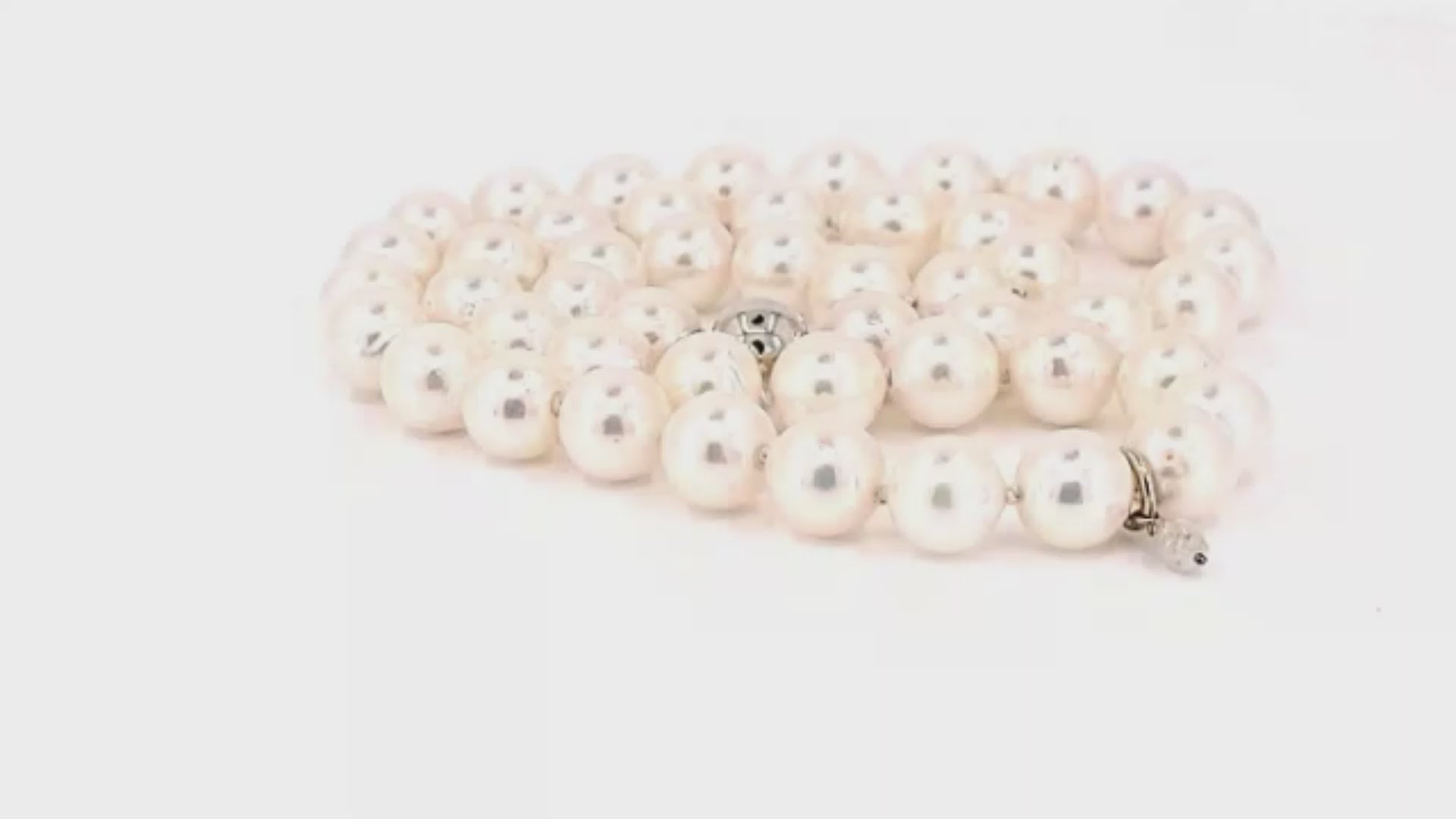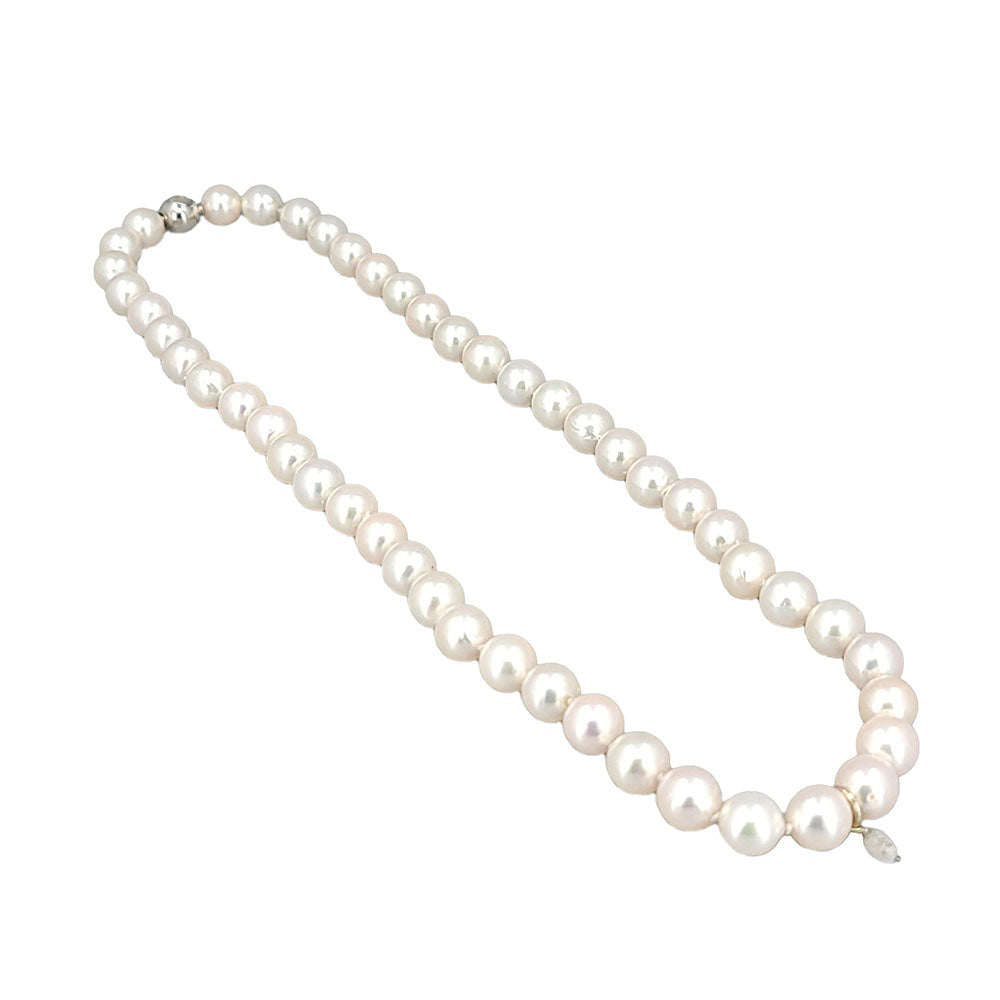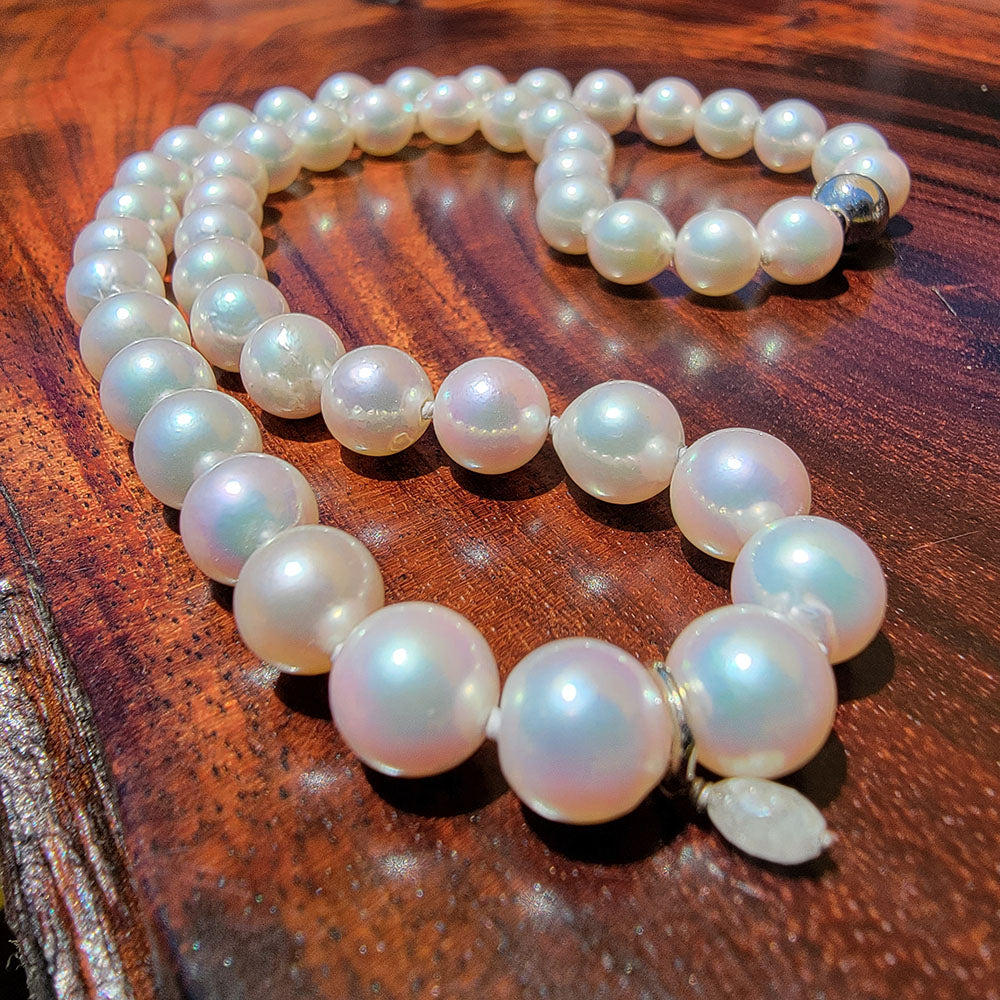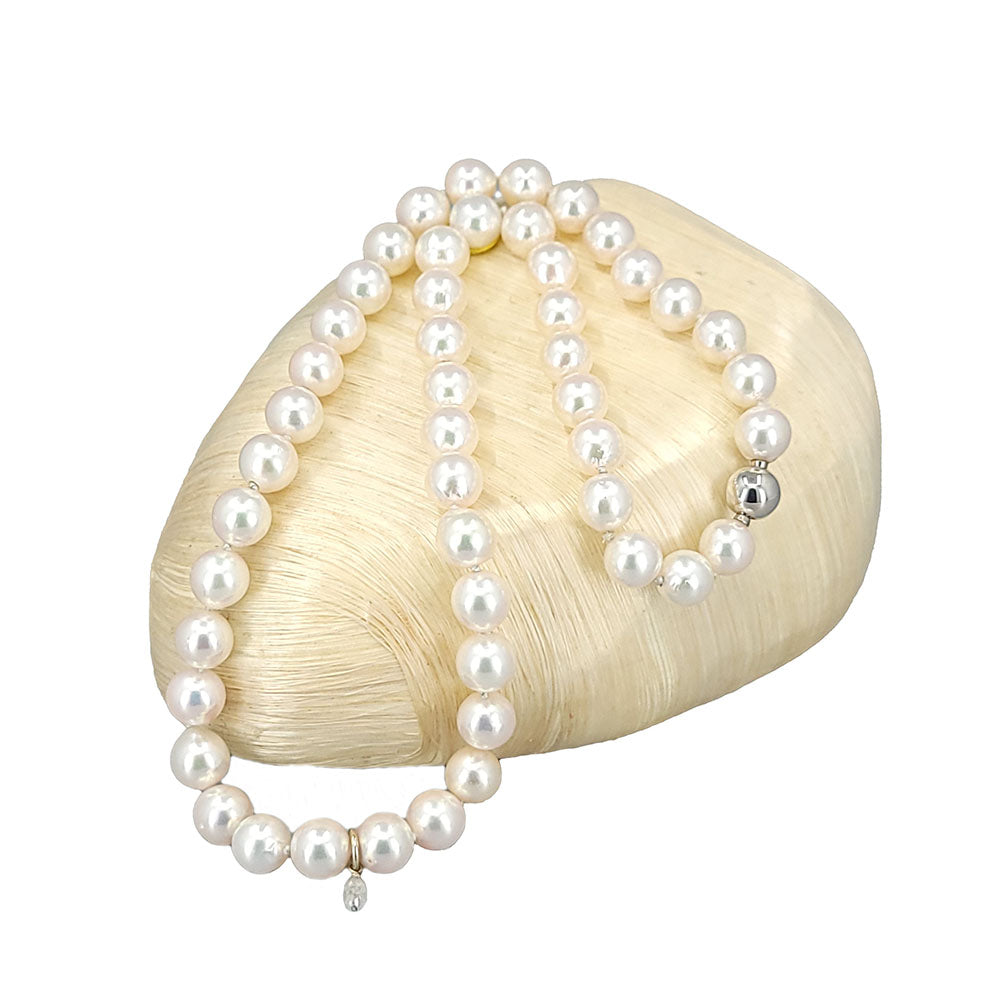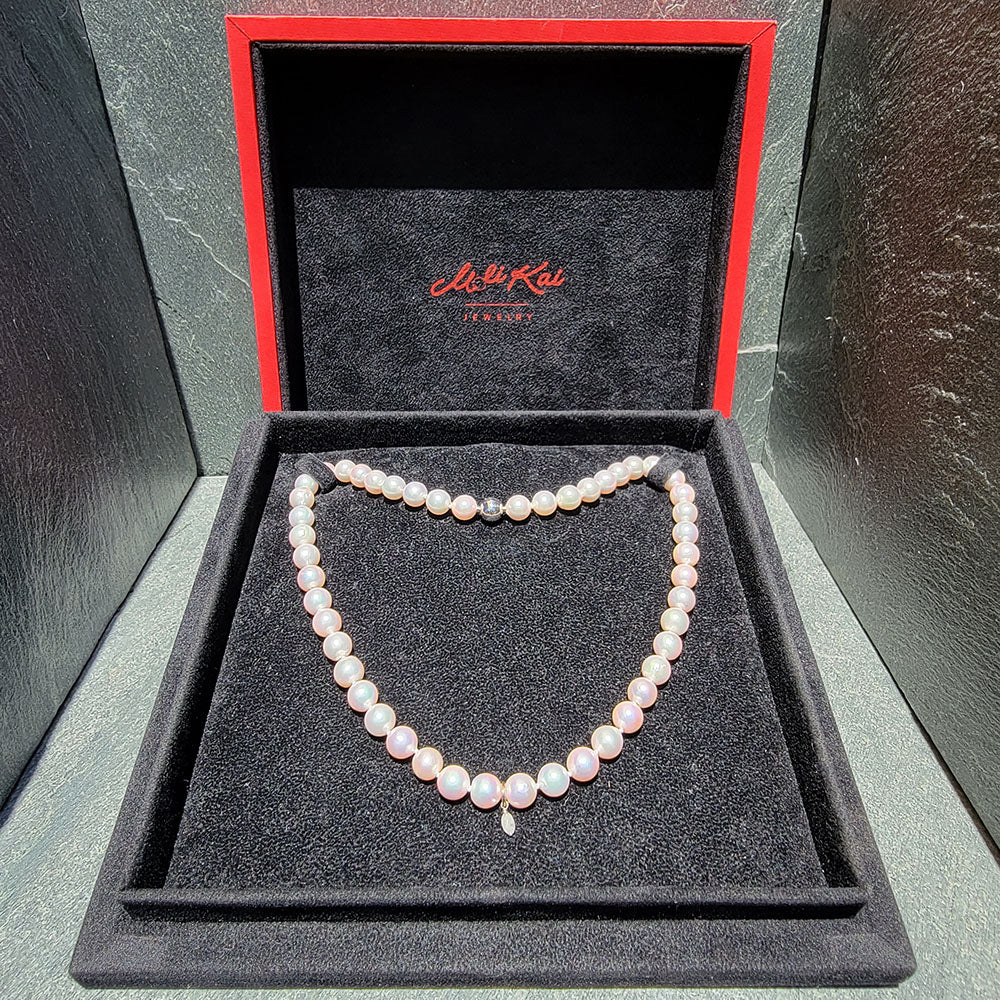 Japanese Akoya Near Round Pearl Necklace
Kalea - Bright
Lustrous Japanese Akoya Near Round Diamond Pearl Necklace. Alluring Japanese Akoya Near Round White pearls with a slight pink hue. A single graceful teardrop faceted white diamond bead hangs from the center. Finished with a 14k white gold polished interchangeable ball clasp. Feel the smoothness of this stunning pearl and diamond necklace suspended from you neck. A symbol of purity and innocence. An image of sytle and grace.

Details
14k White Gold 8mm Round Polished Ball Interchangeable Clasp

48 - 8 x 8.5 mm Japanese Akoya White Near Round Pearls
1 - 0.25 ct  White Faceted Teardrop Diamond Bead
Length - 18"