E Komo Mai - Welcome...Come In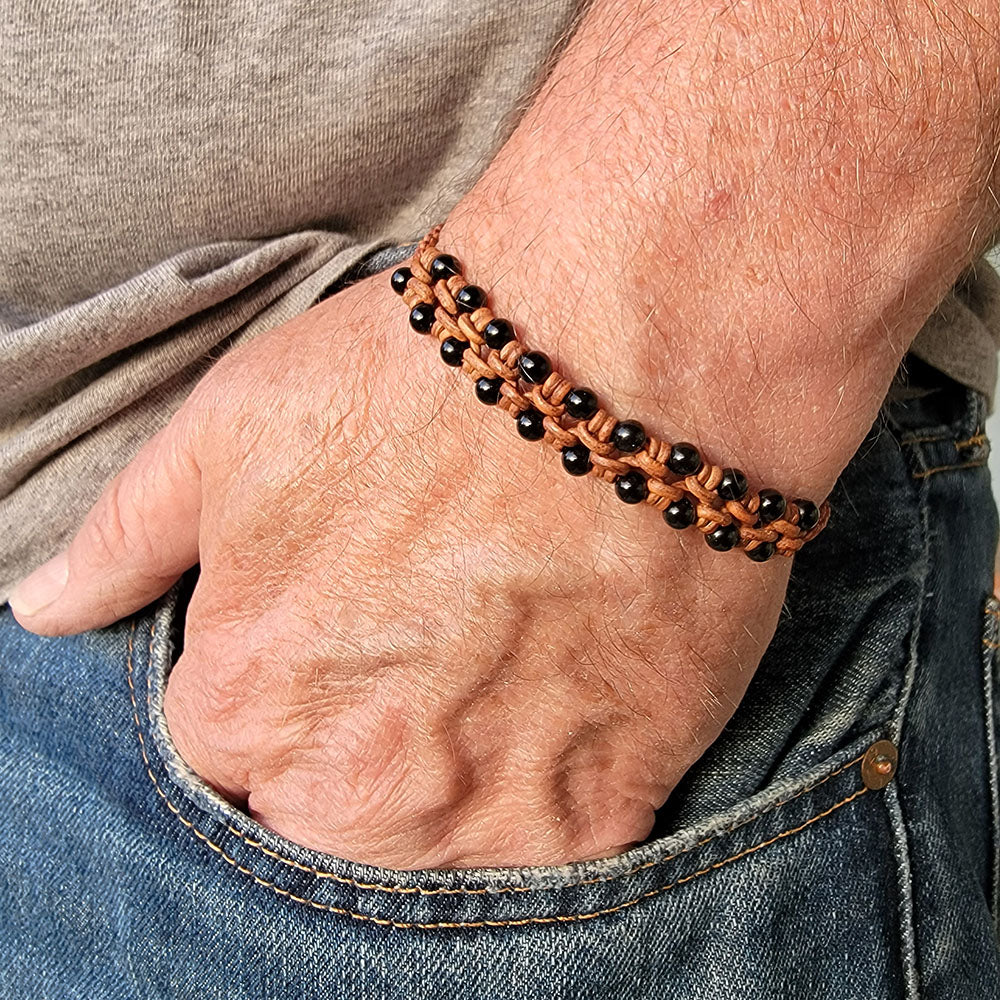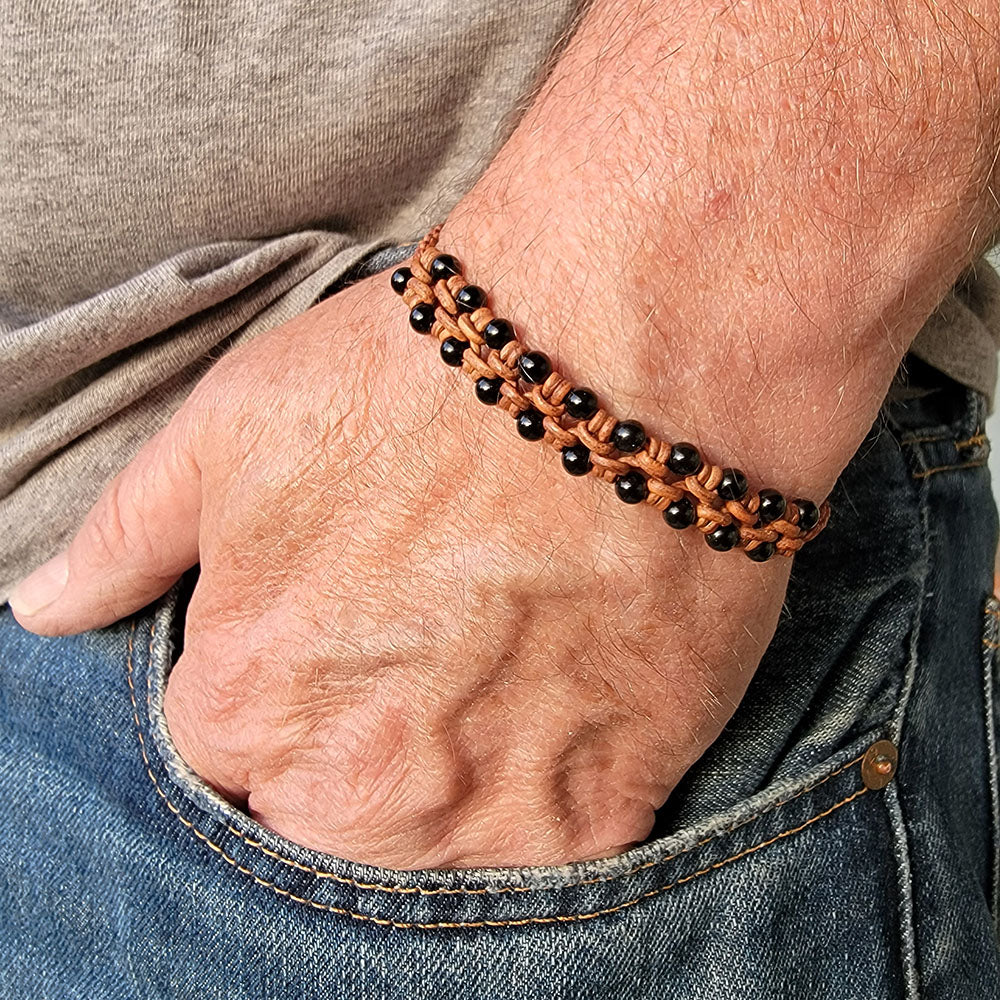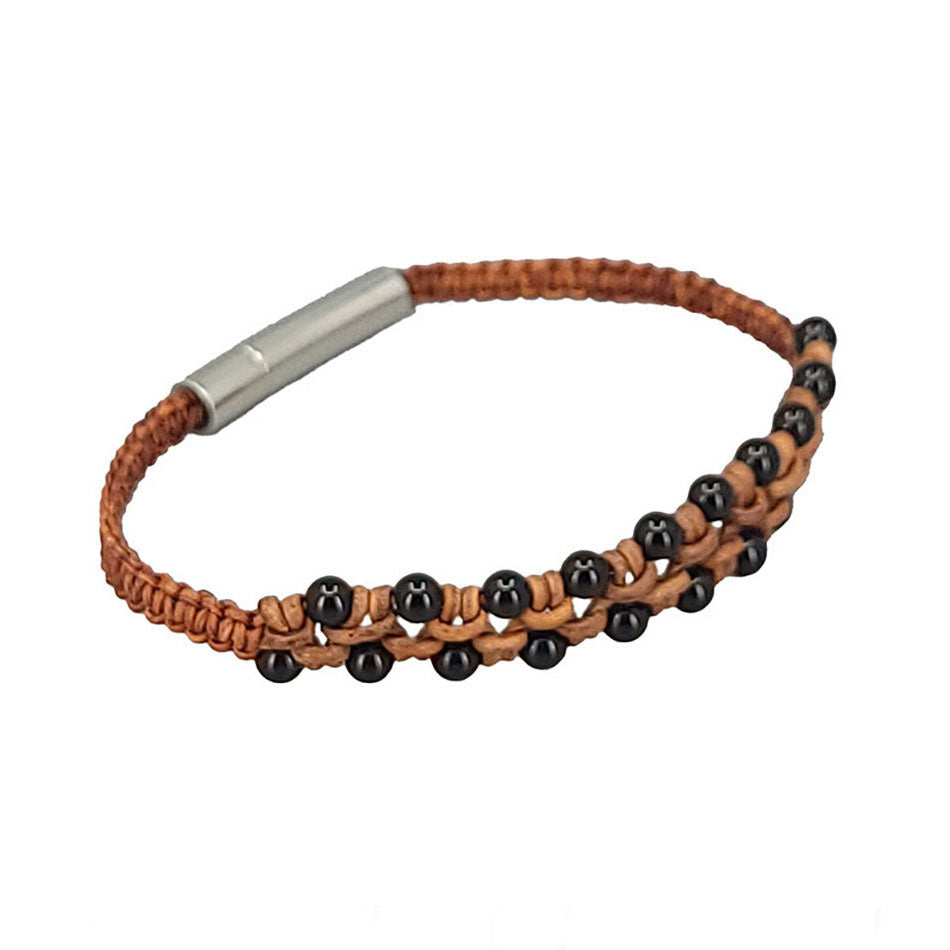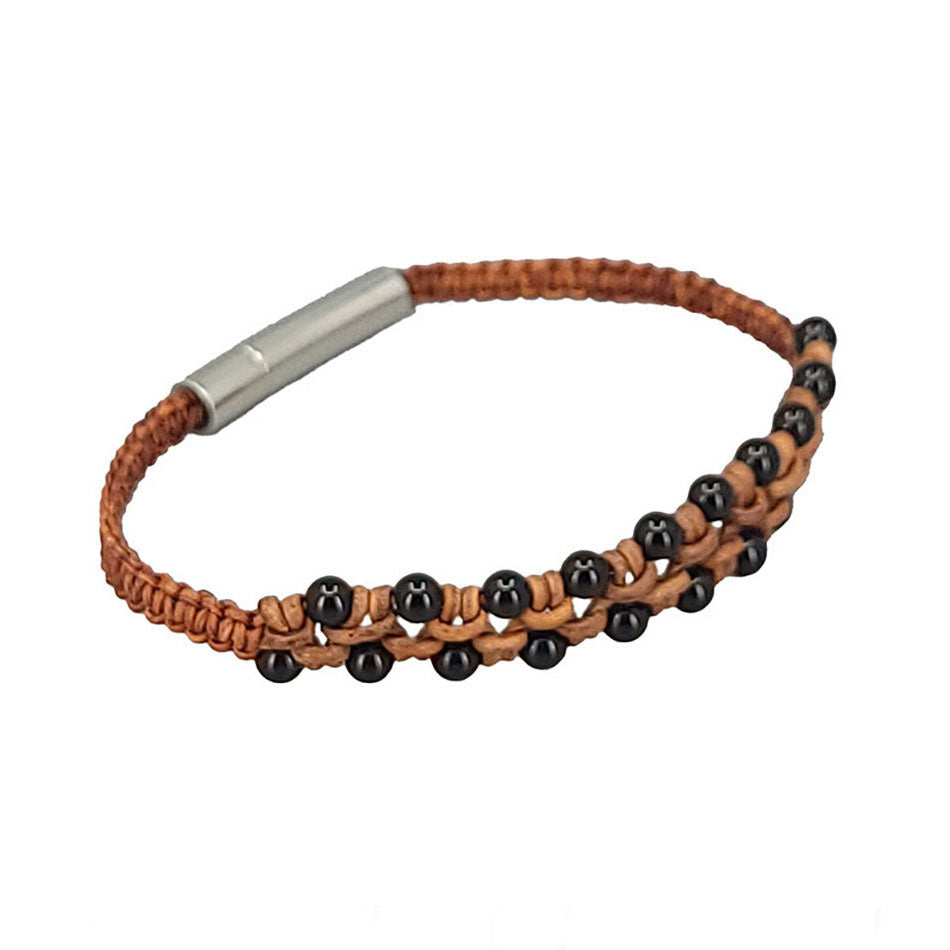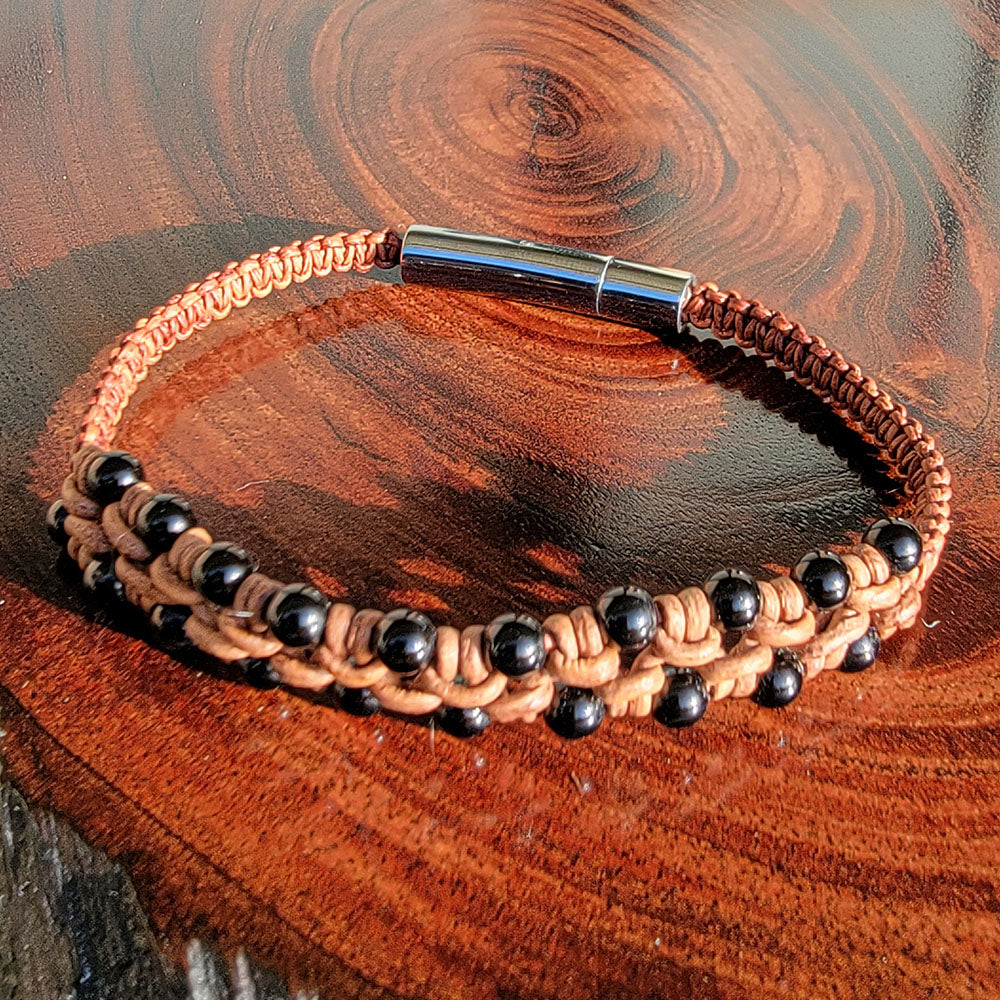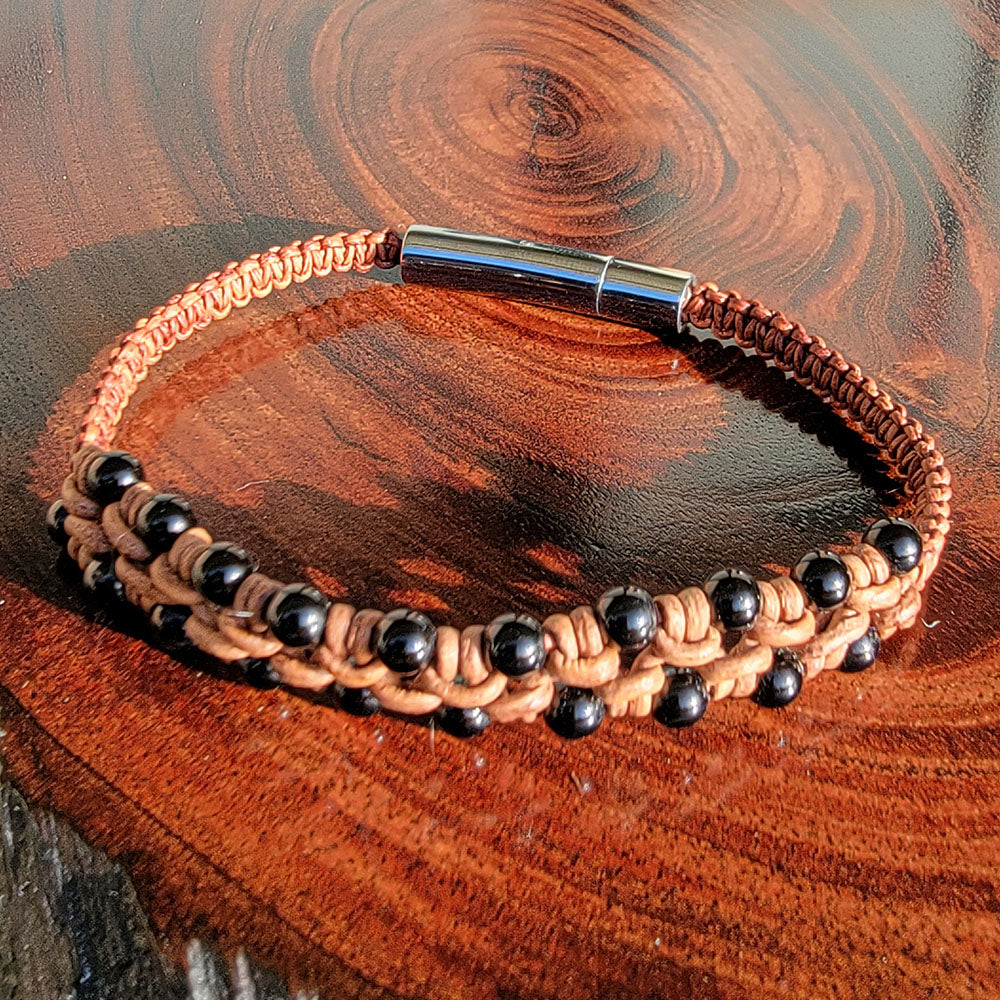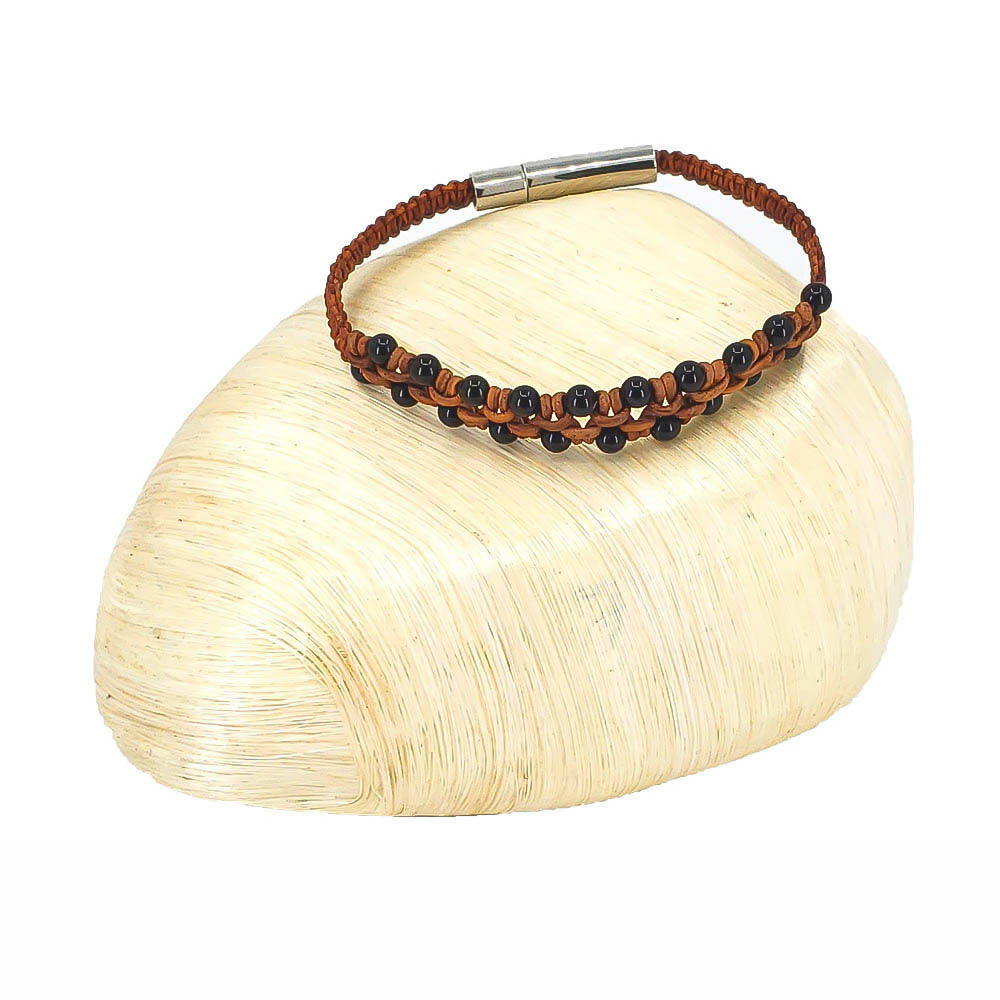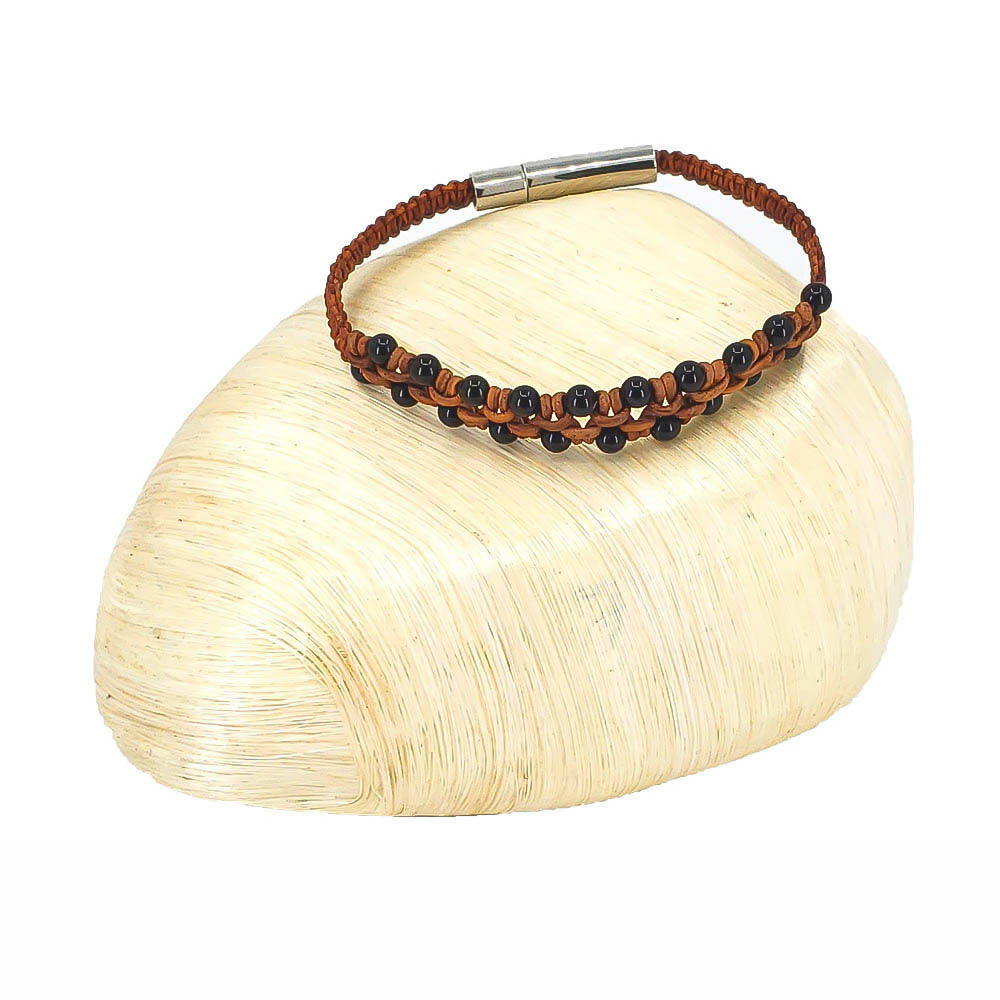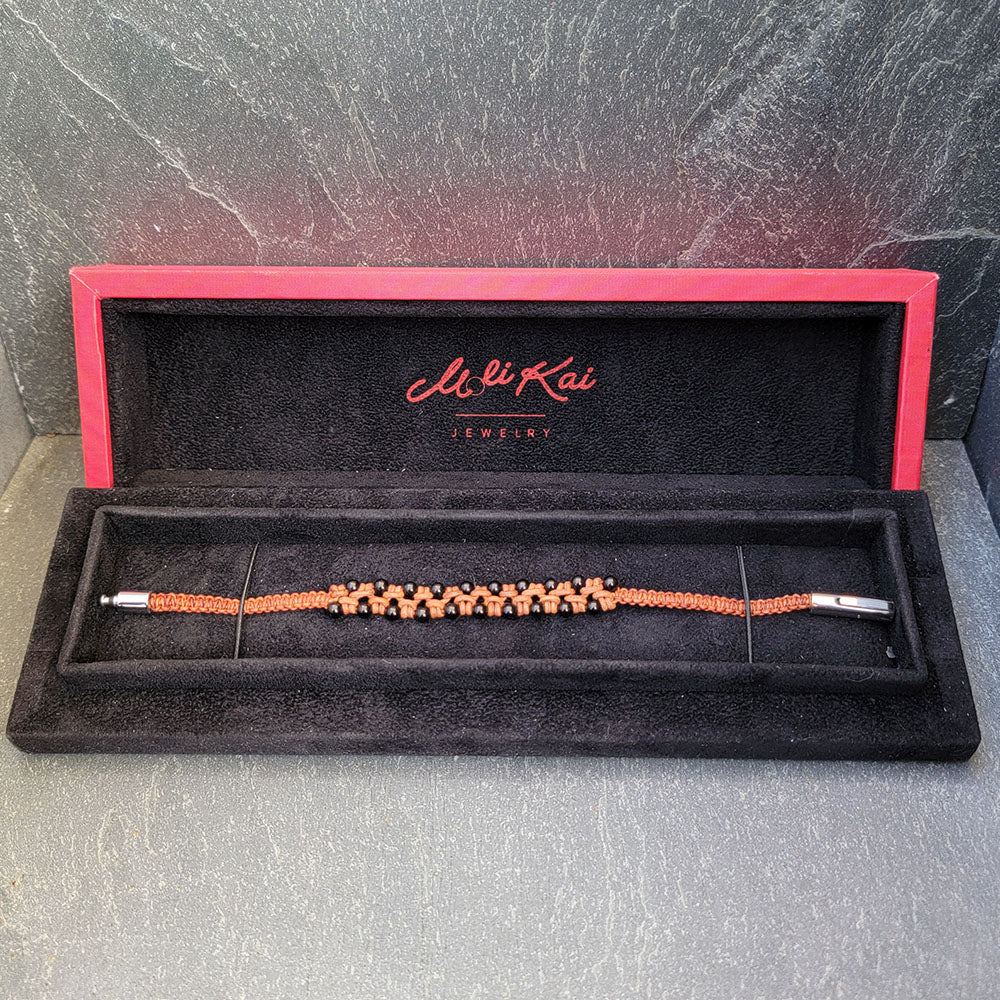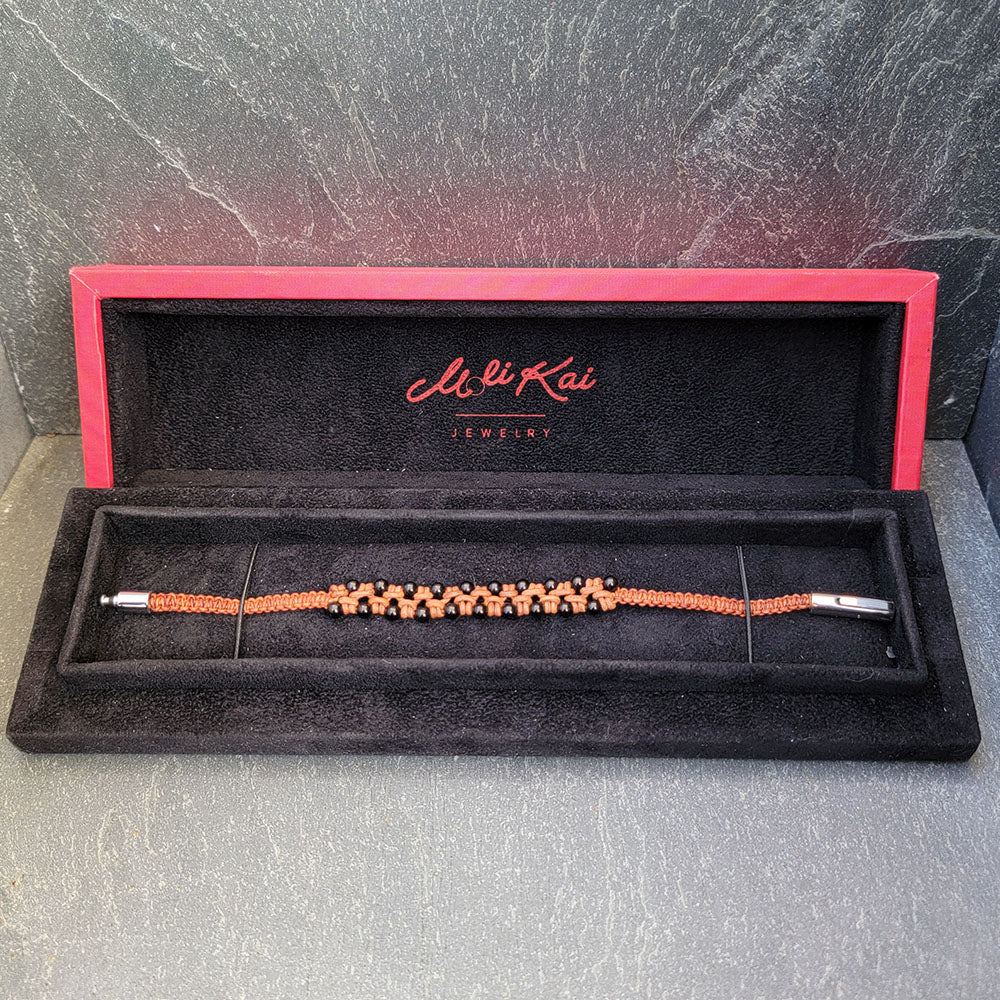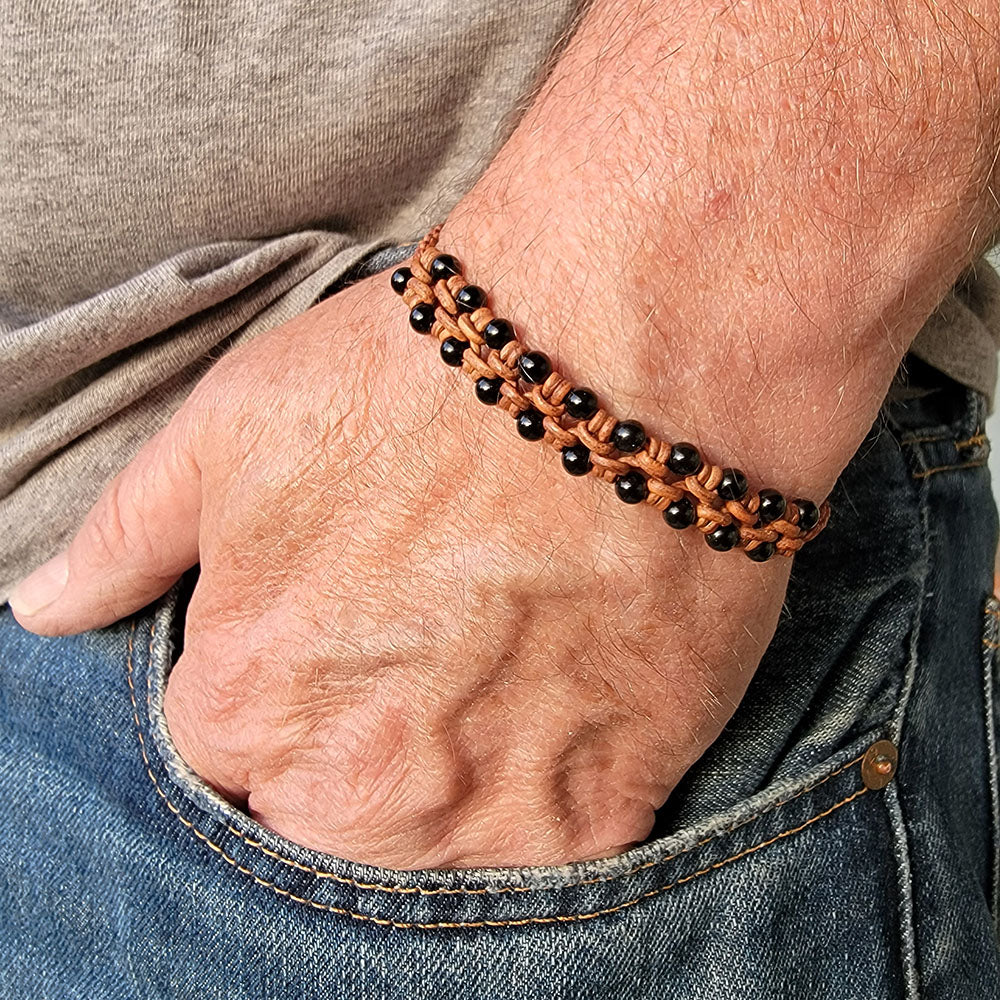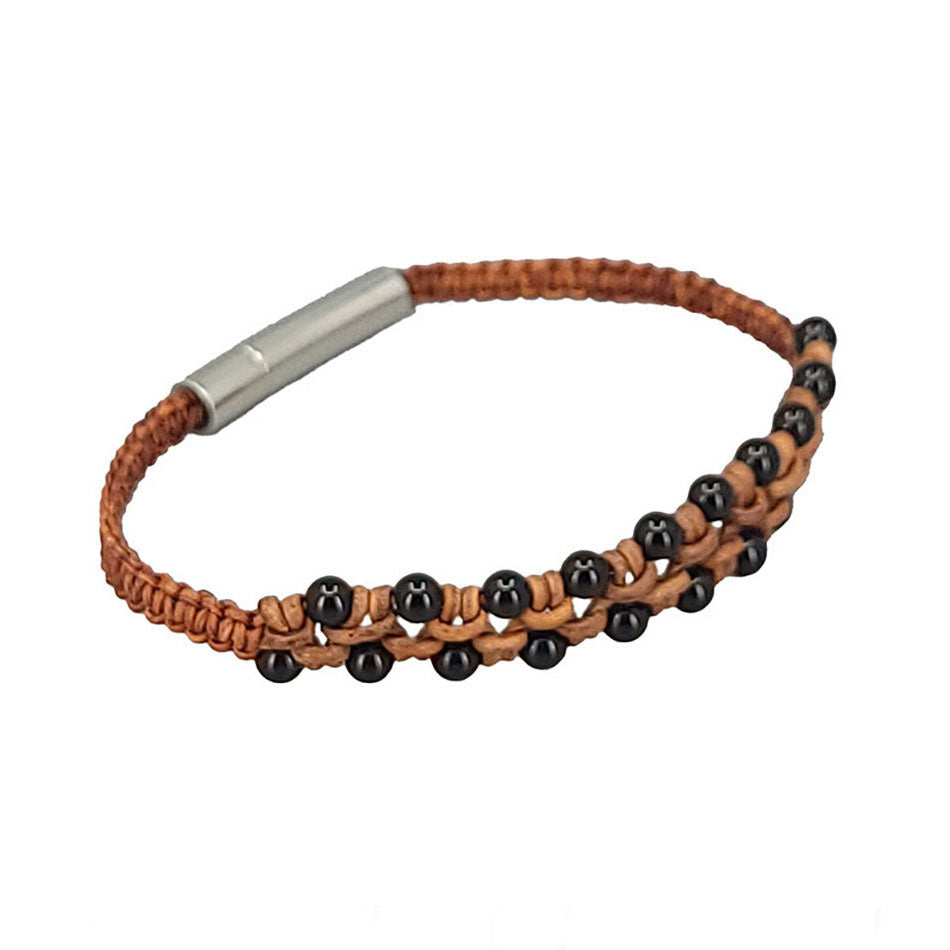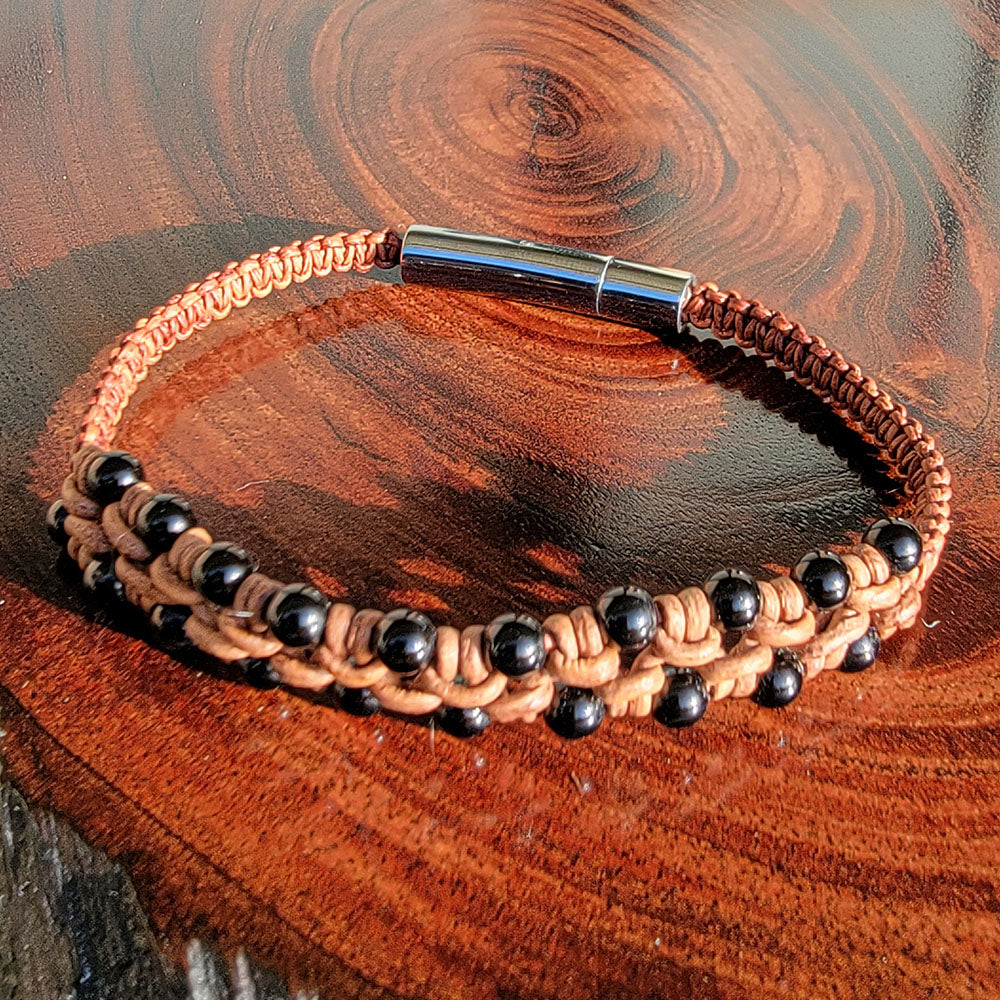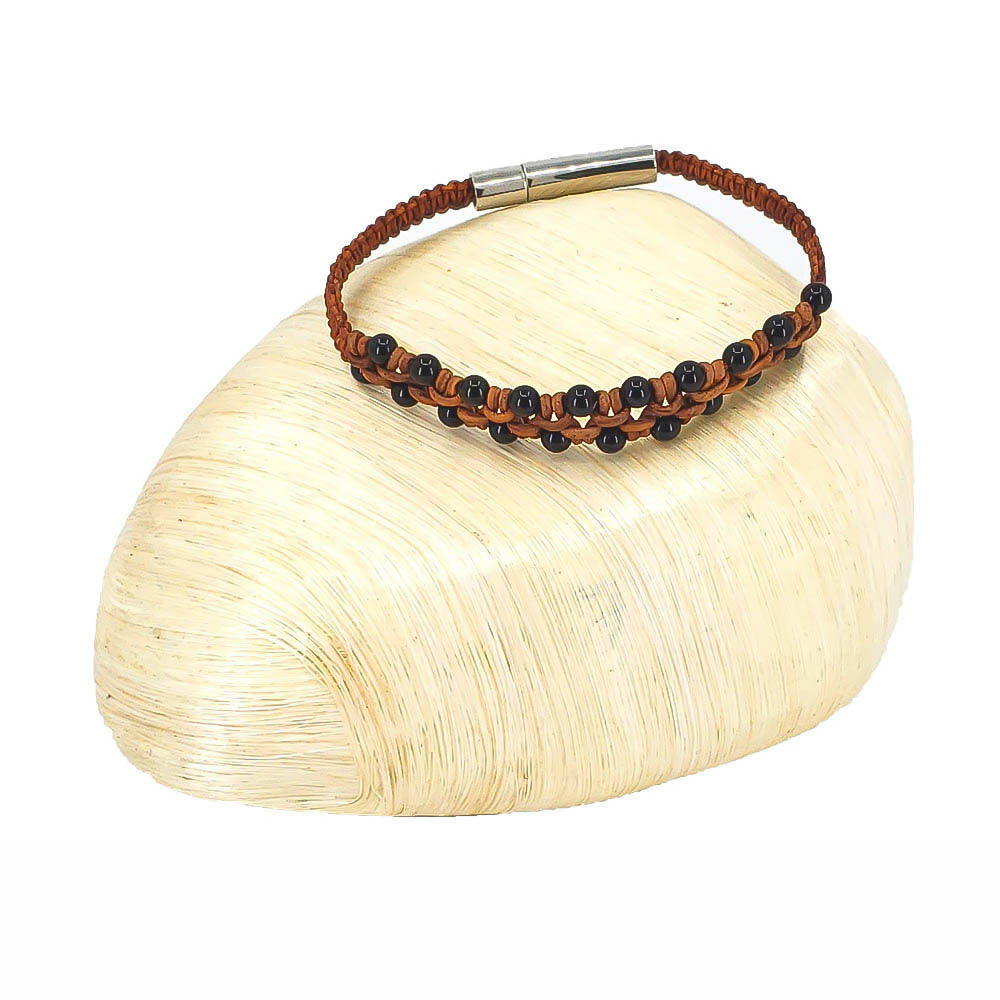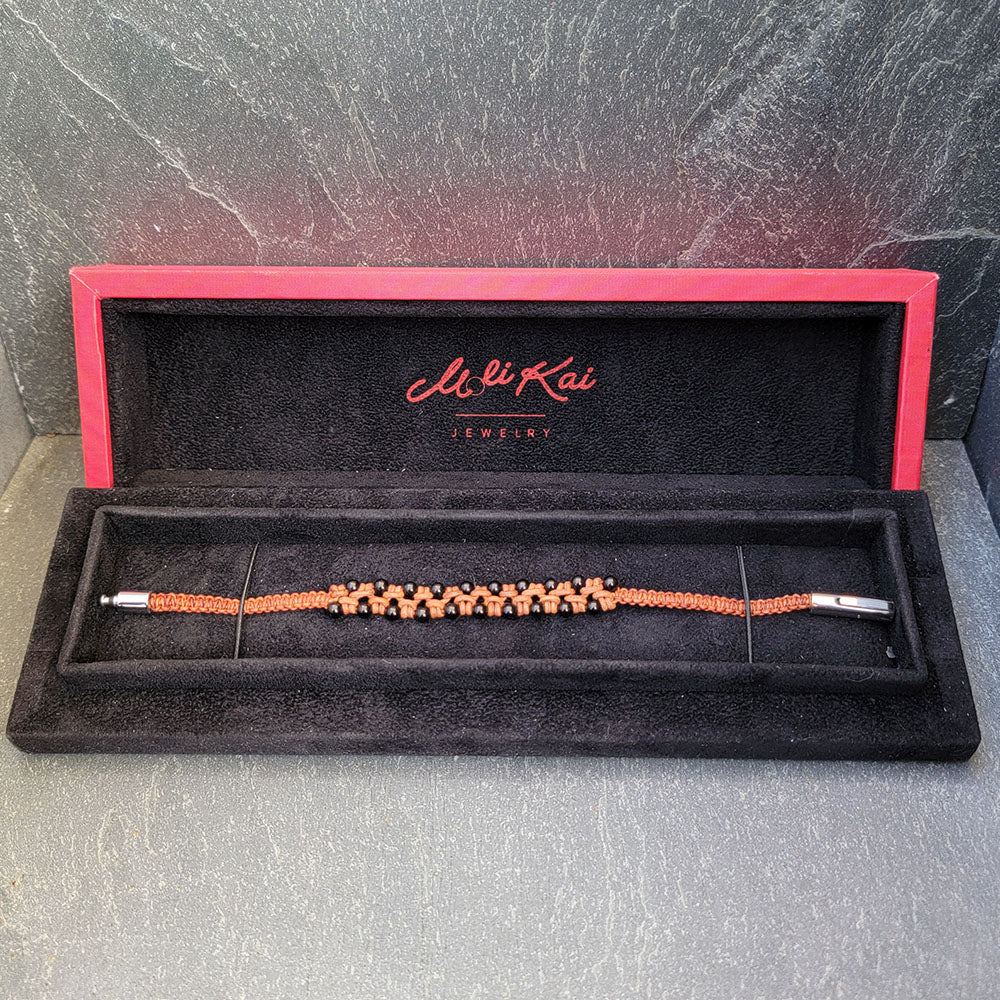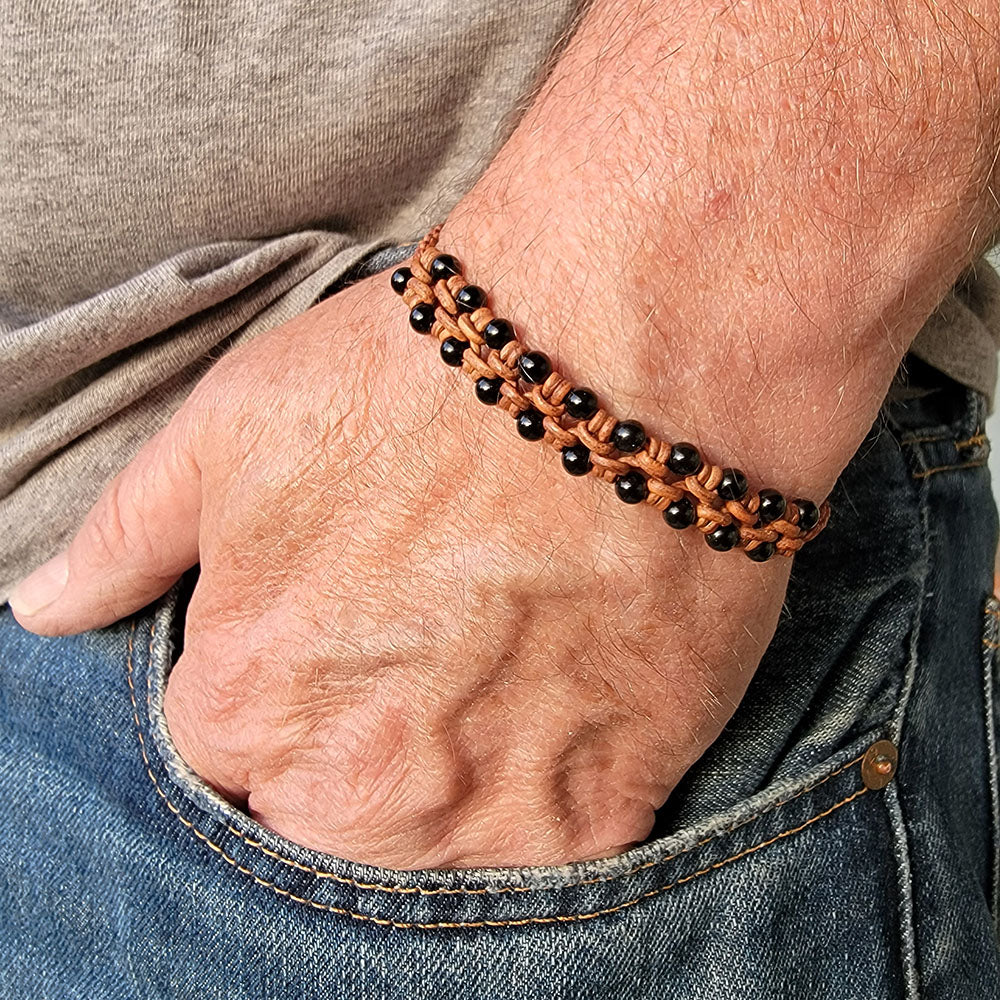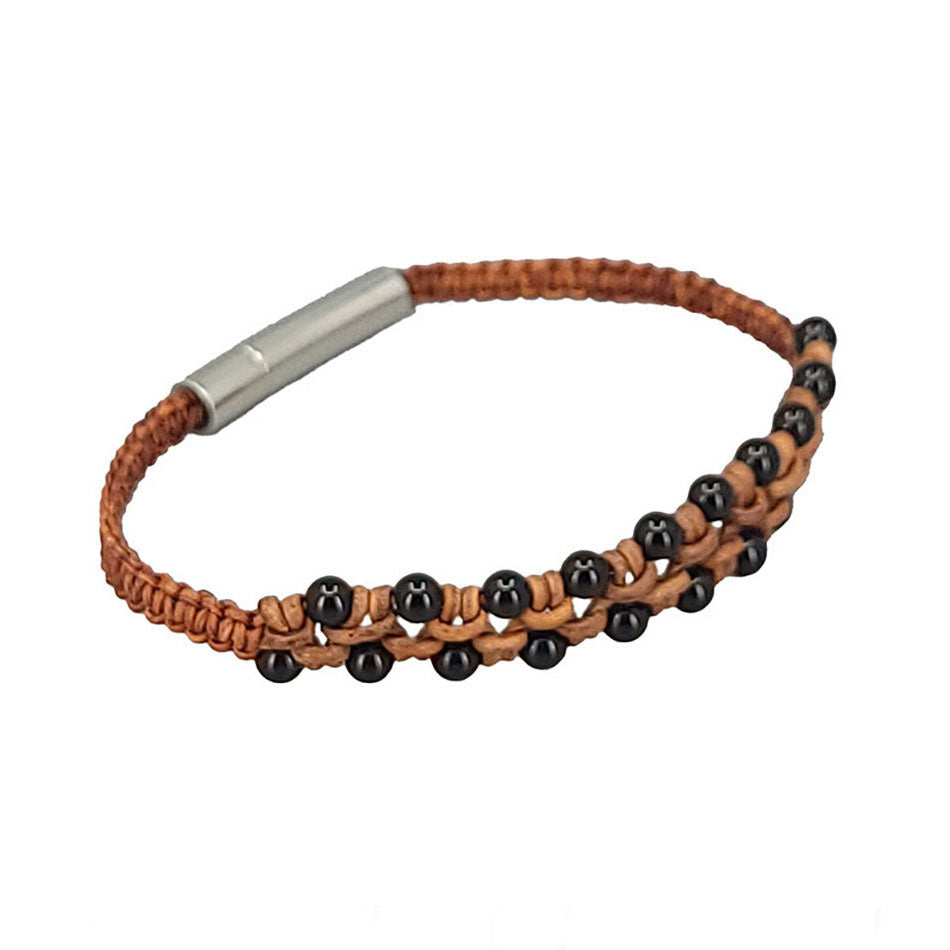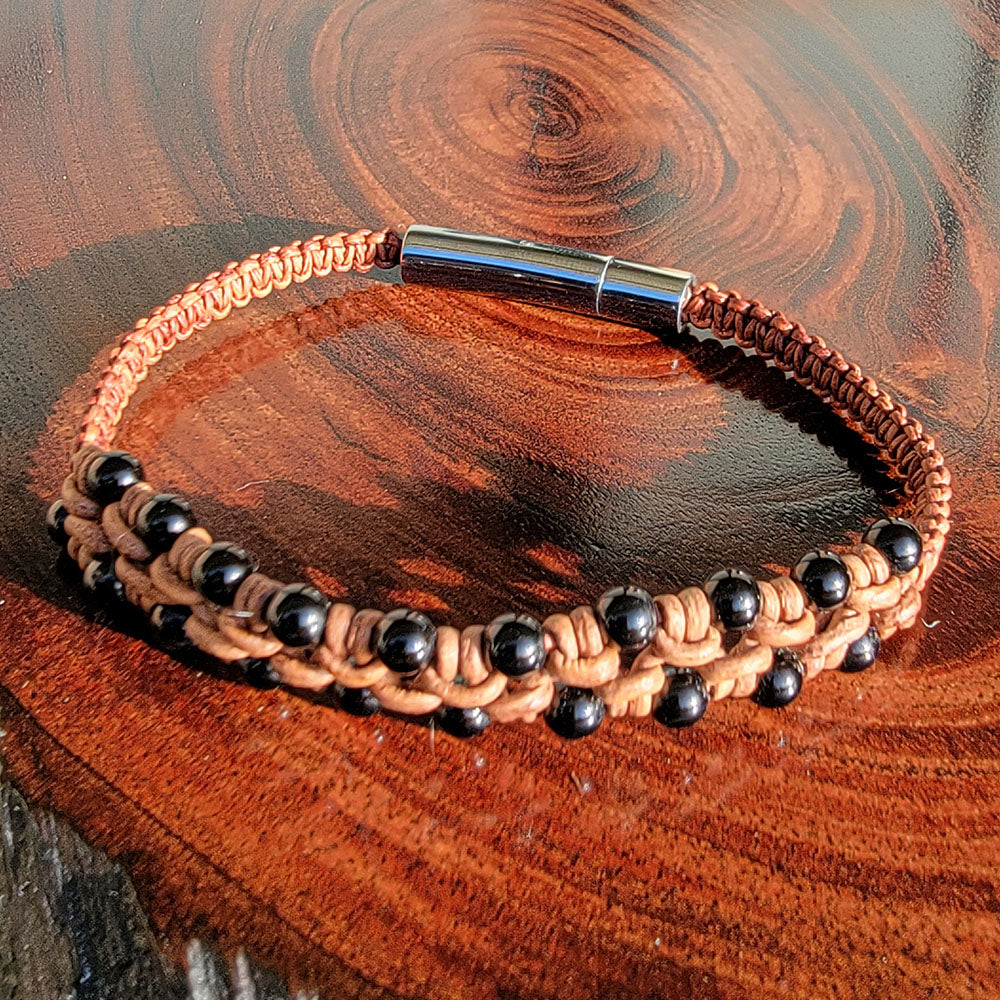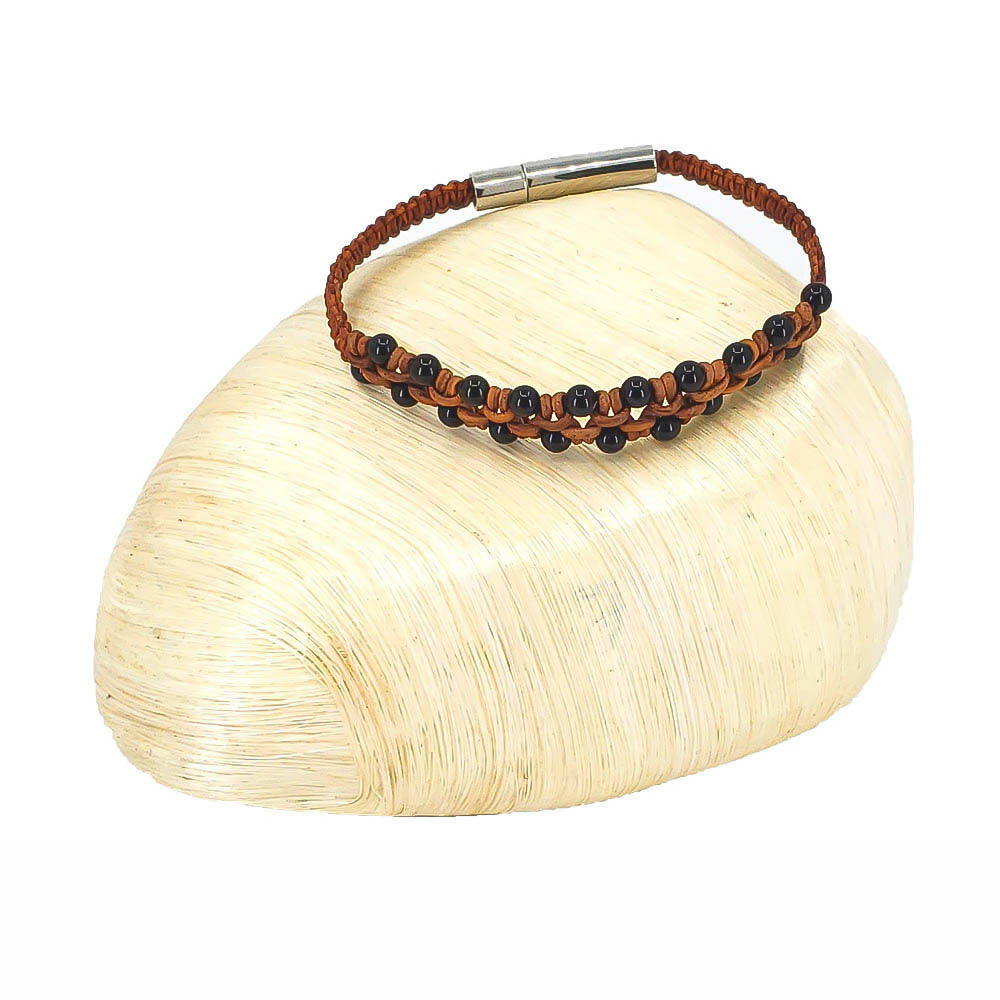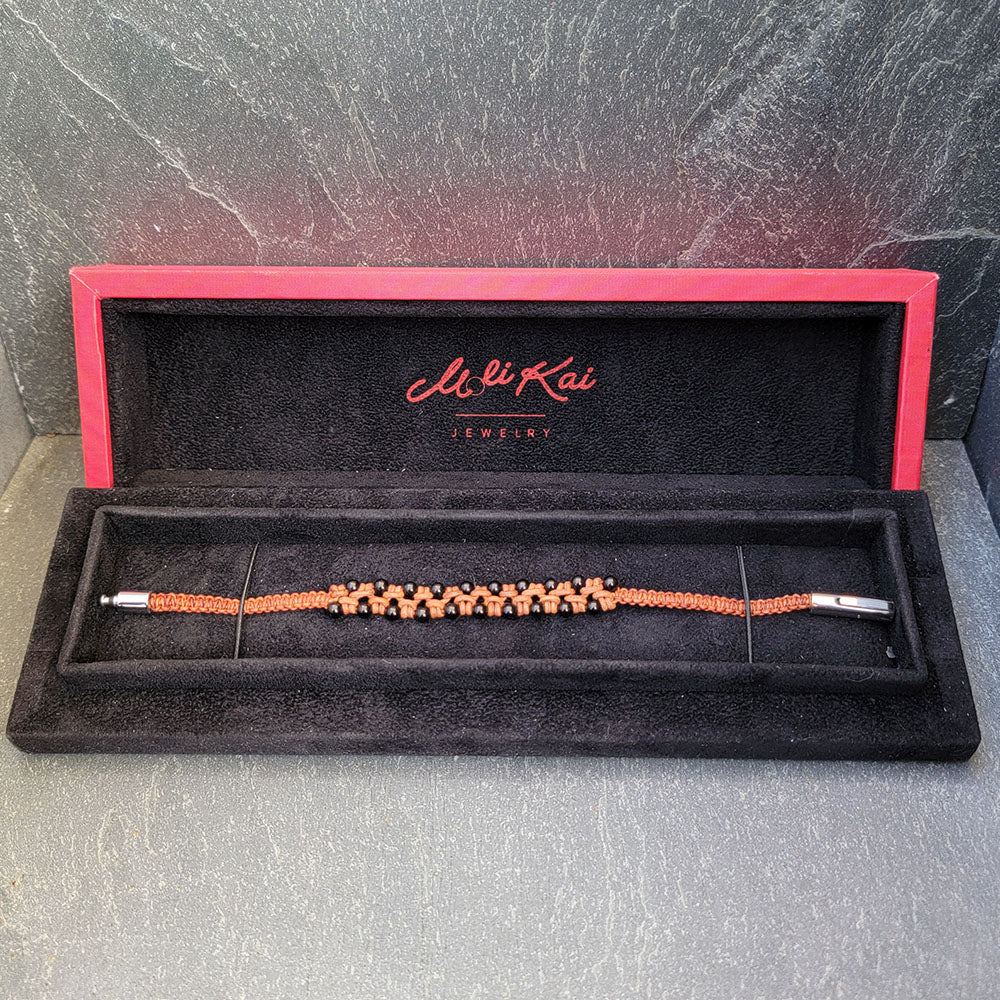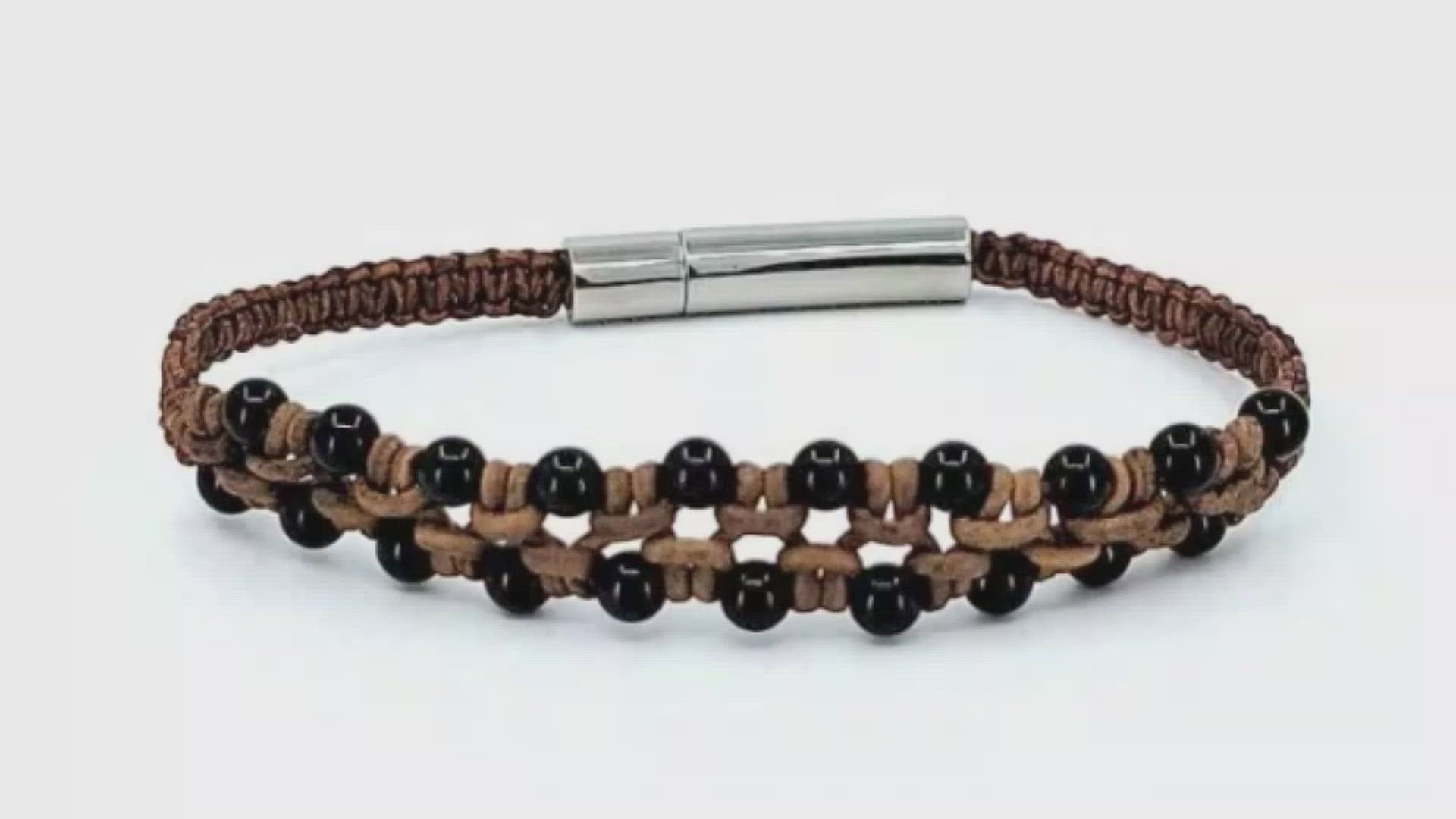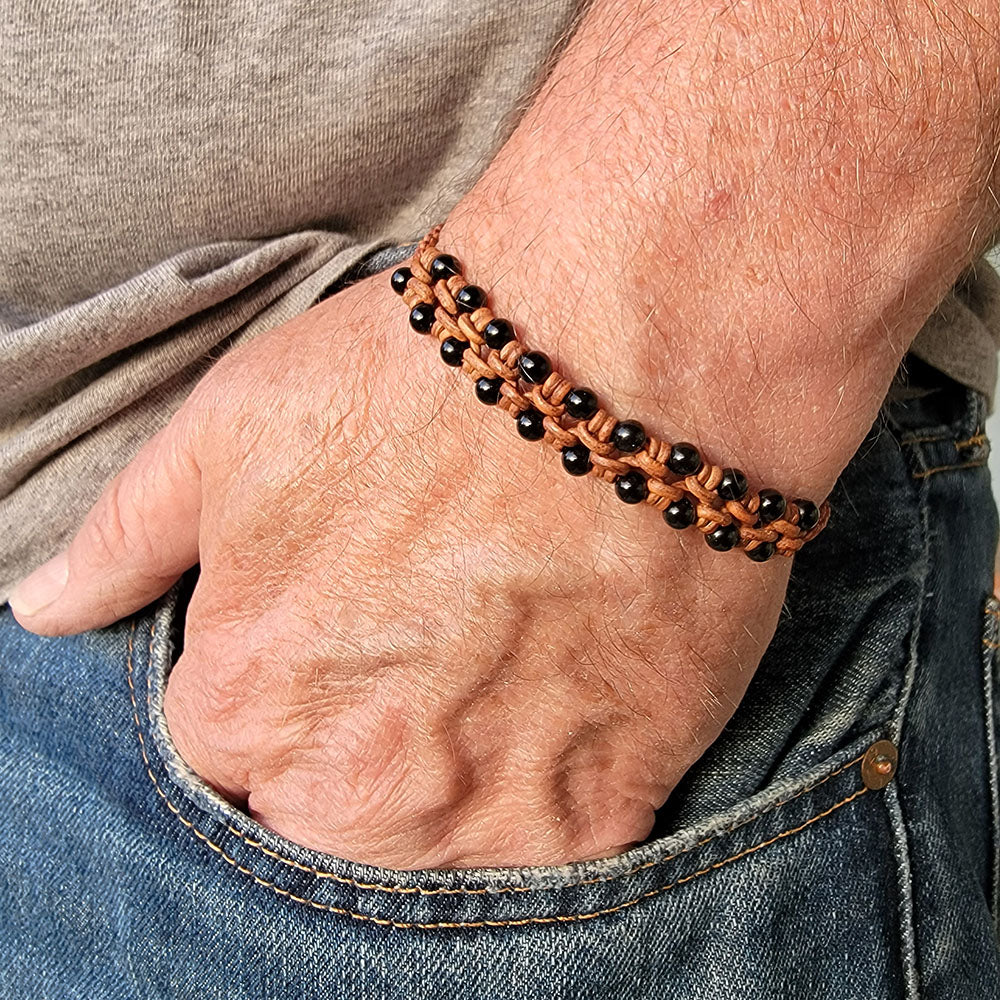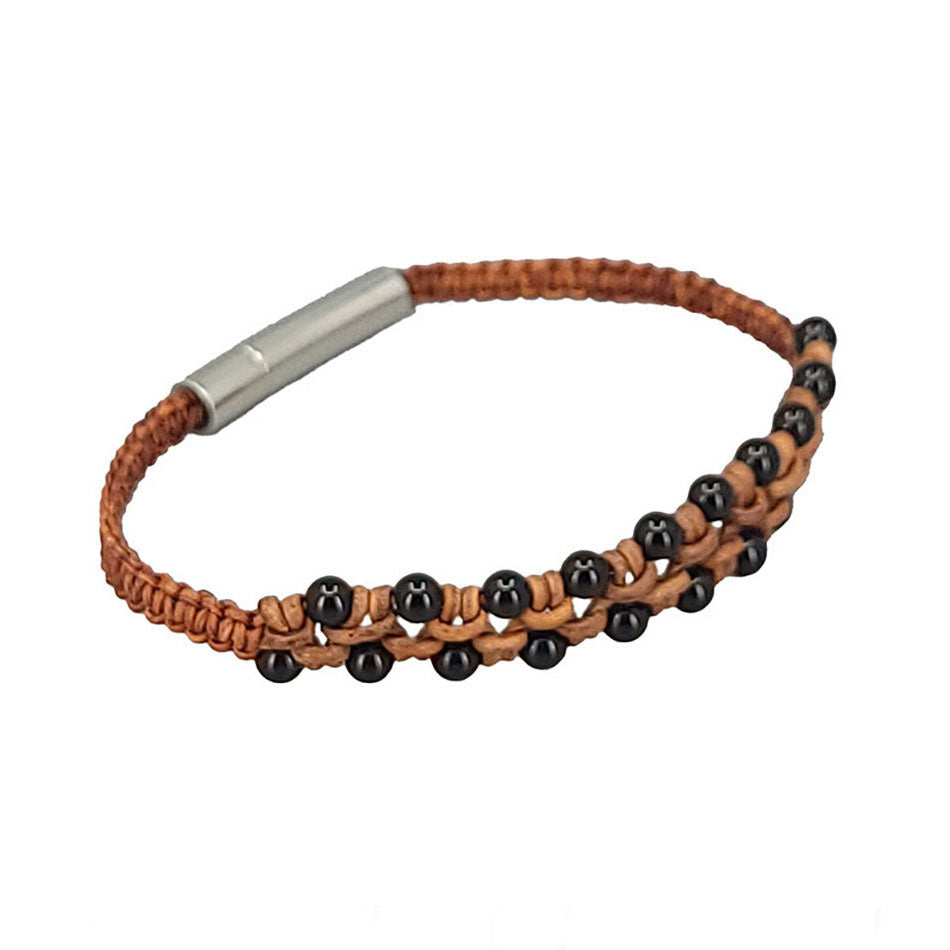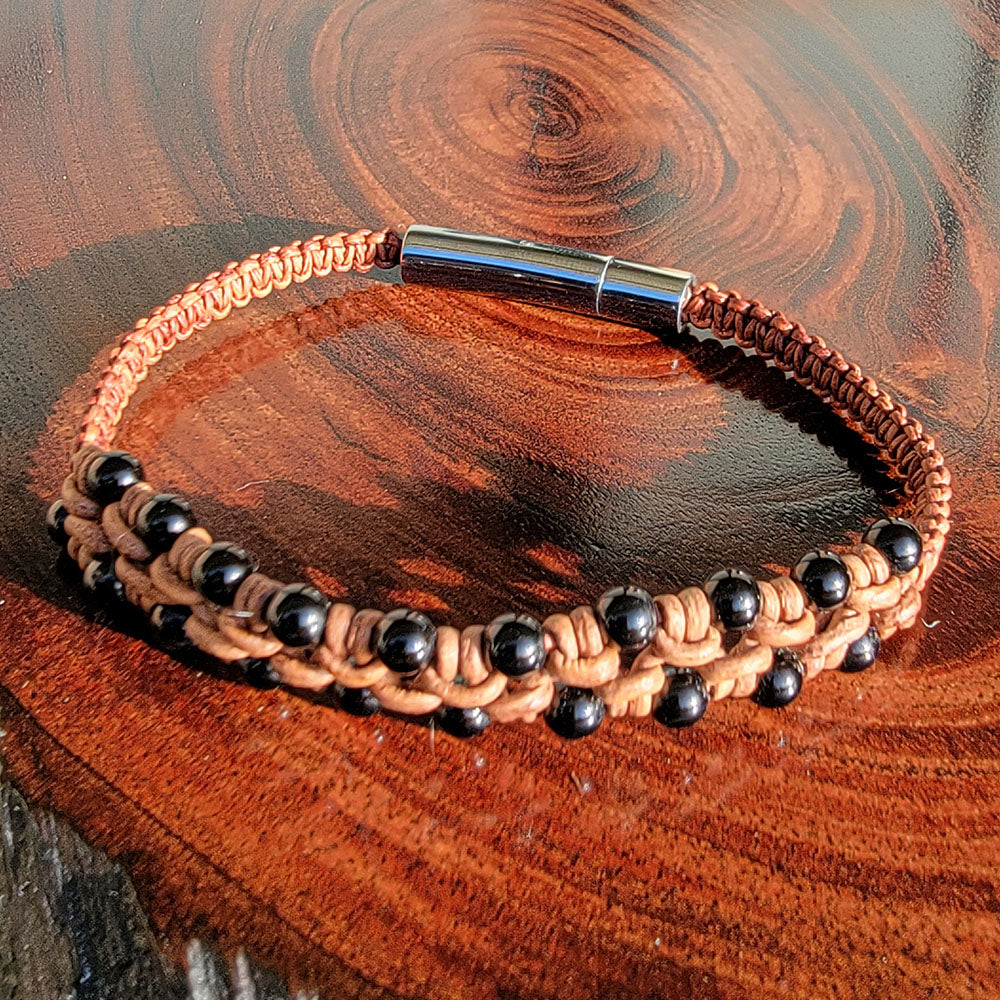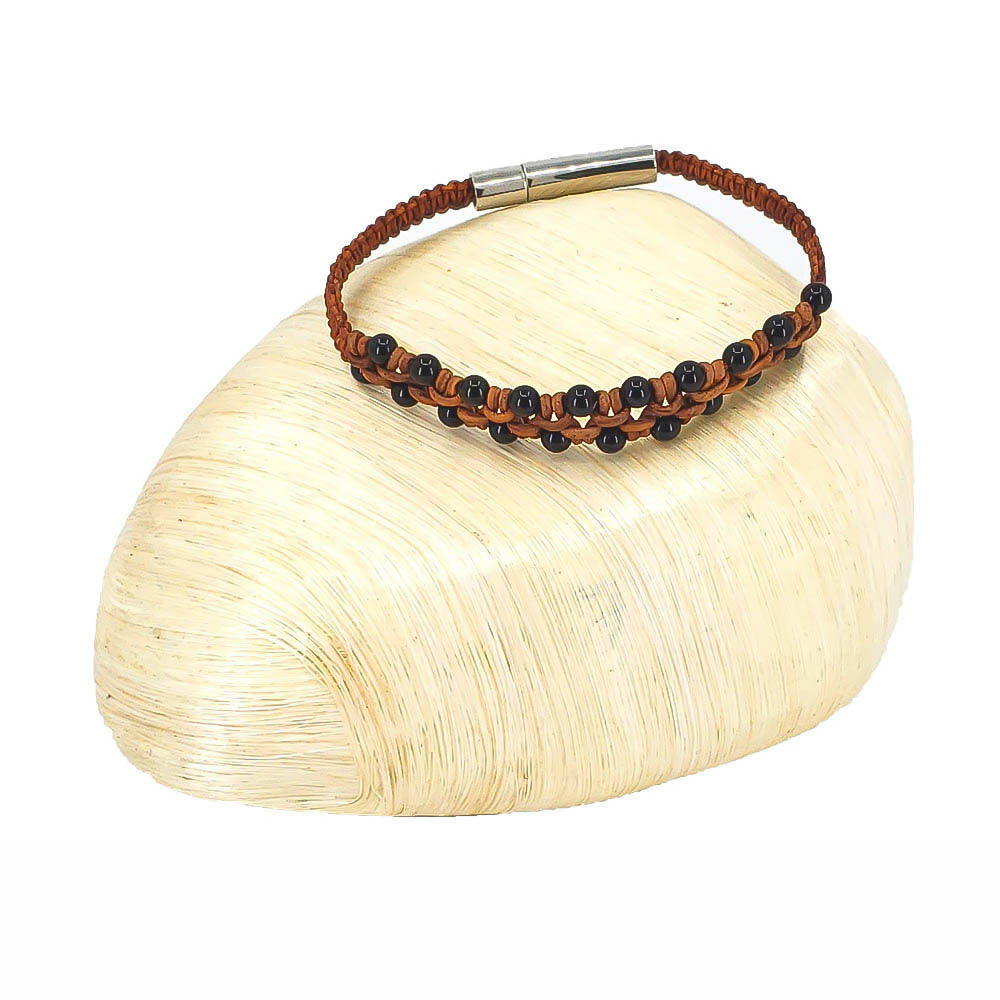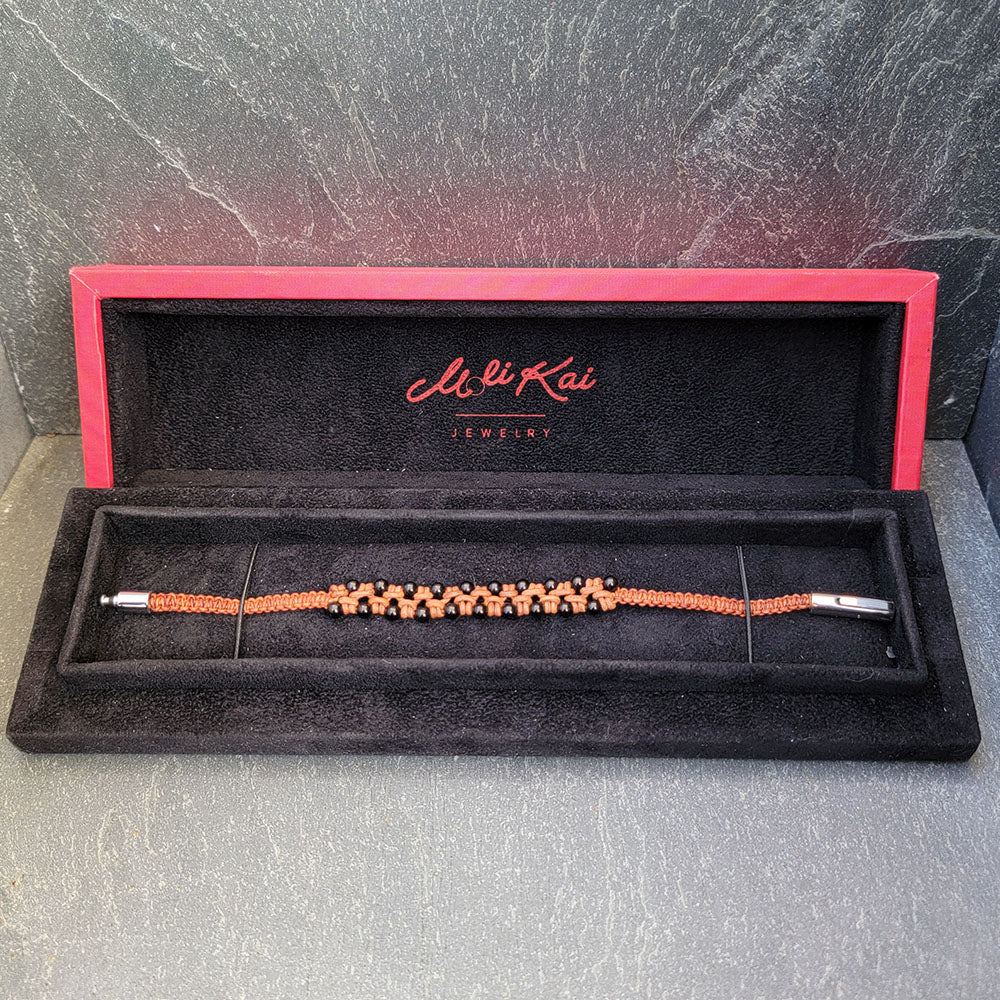 Onyx Leather Bracelet
Kaila - Style

Onyx Hand Knotted Leather Bracelet. This hand knotted leather cord bracelet has a stainless steel magnetic clasp.  Black onyx is striking when combined with the natural light brown leather. The black onyx is polished to a high shine.  Wear black onyx to ward against negative energy. Feel it's  grounding effects and soothing spirit as you wear this piece. Black onyx keeps you connected to the earth helping you feel stable. A versatile and unique piece to own.  Wear this and feel the strength of black onyx allowing you to stay clear and focus.
Details
Stainless Steel Magnetic Clasp
20 - 4mm Black Onyx Beads
Natural Light Brown Leather Hand Knotted Cord
Length - 7.75"
*Customization is available.  Please send your inquiry via email.