E Komo Mai - Welcome...Come In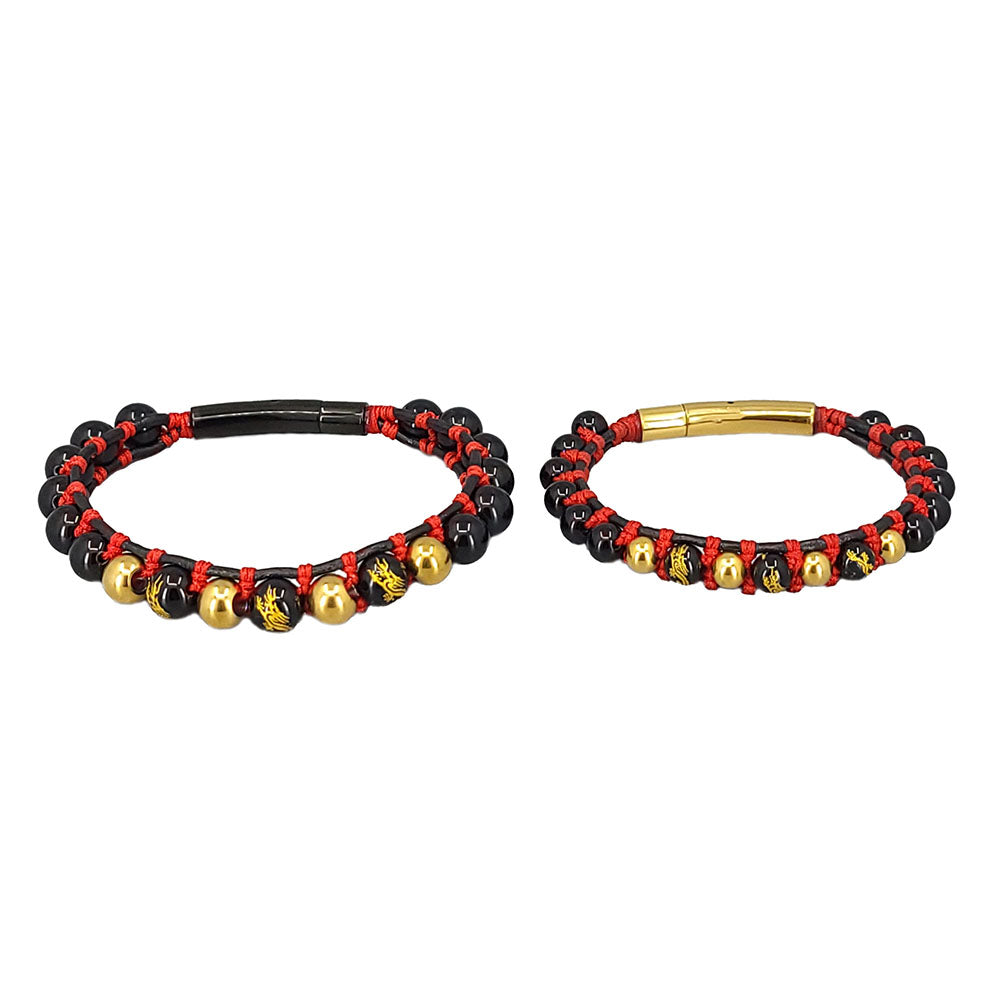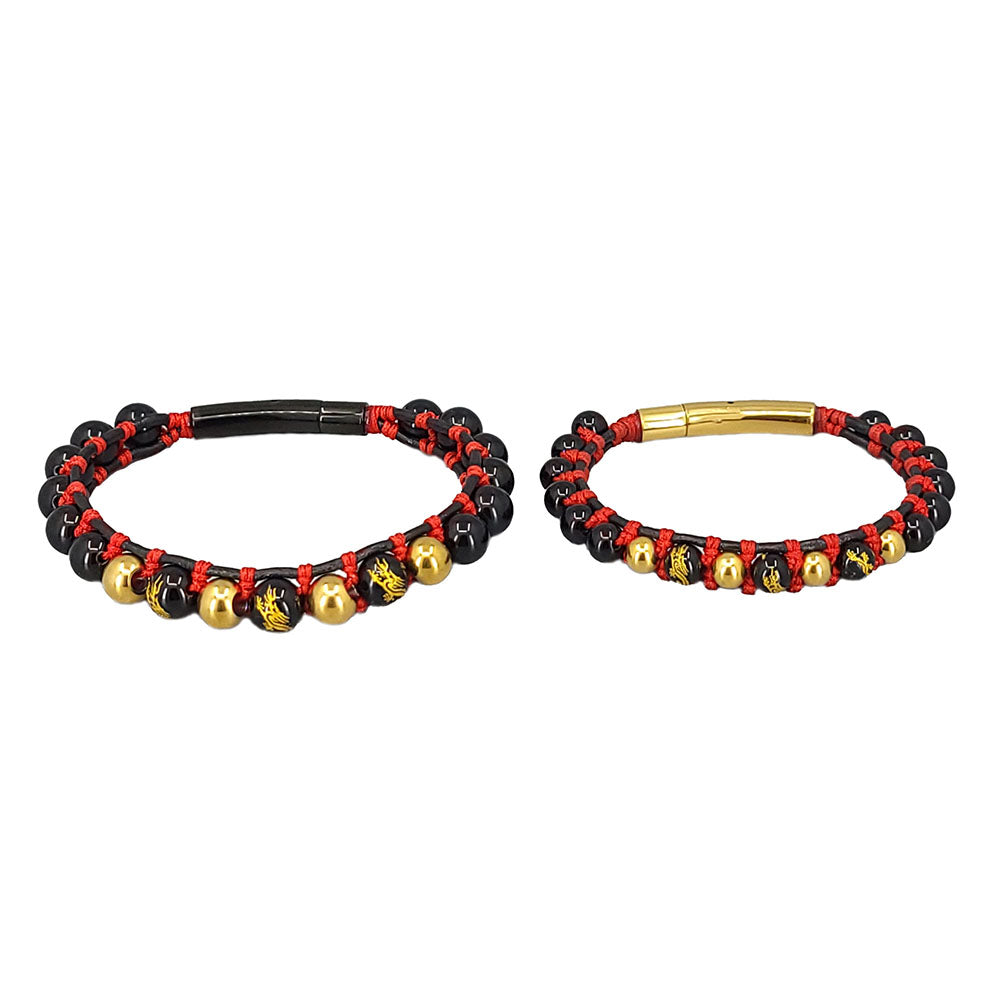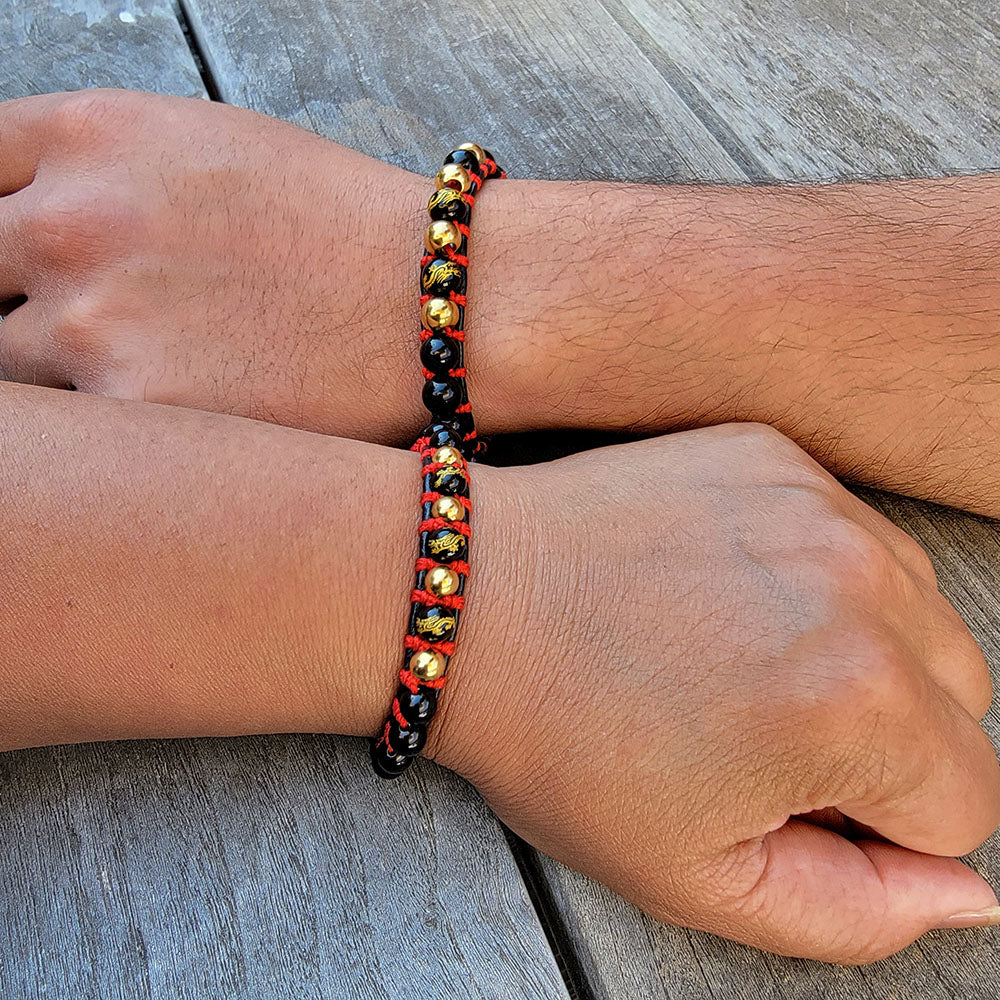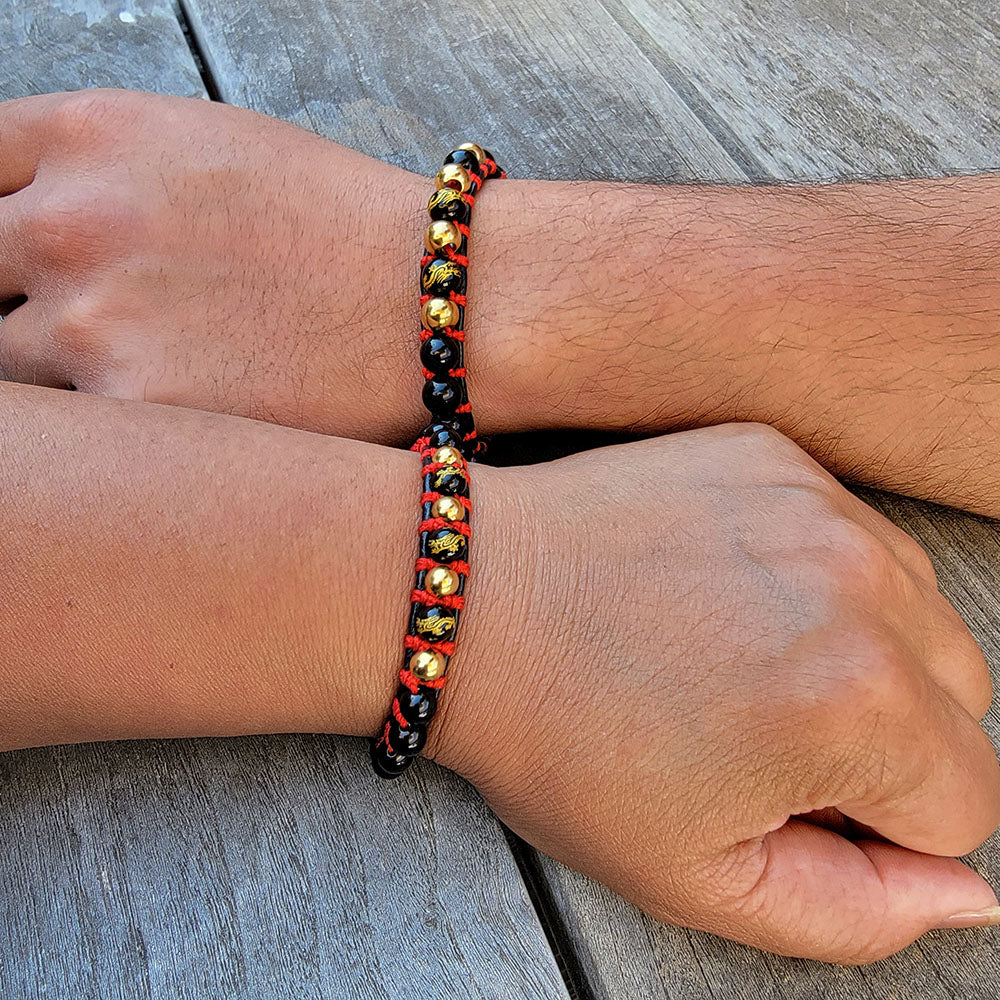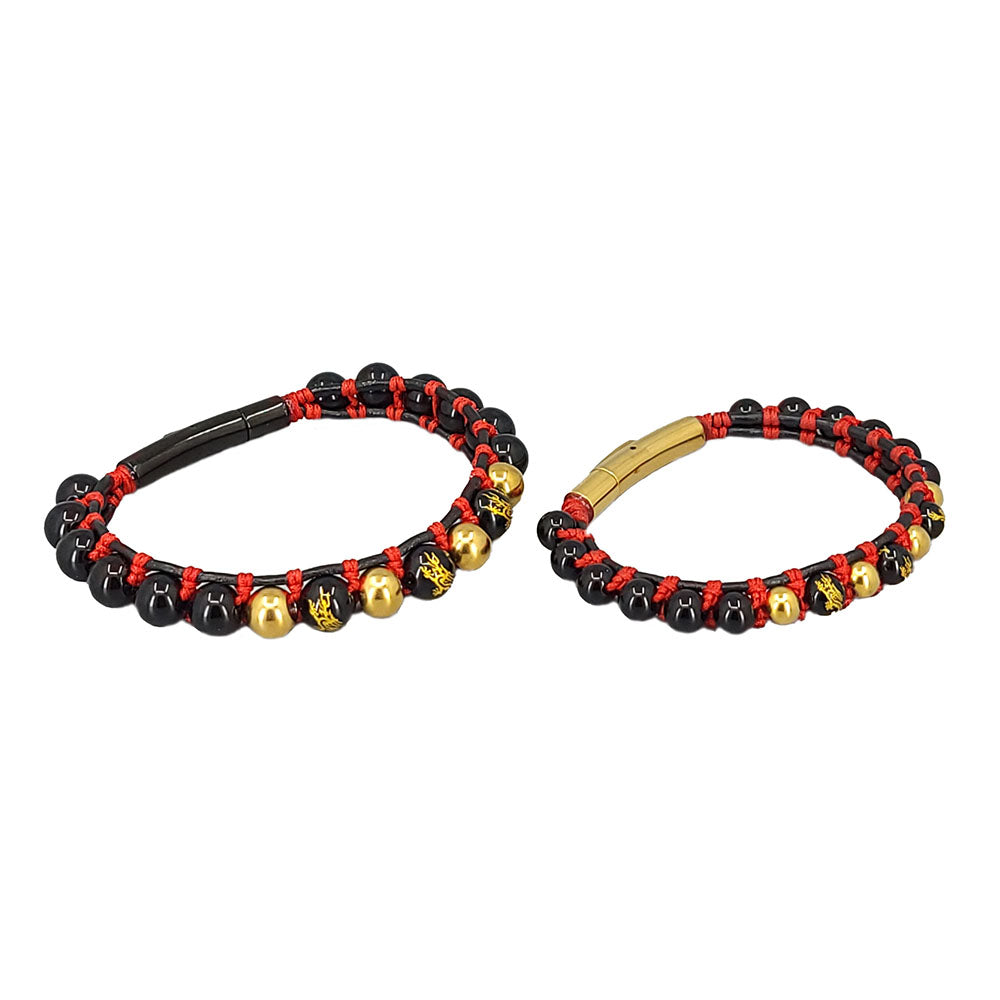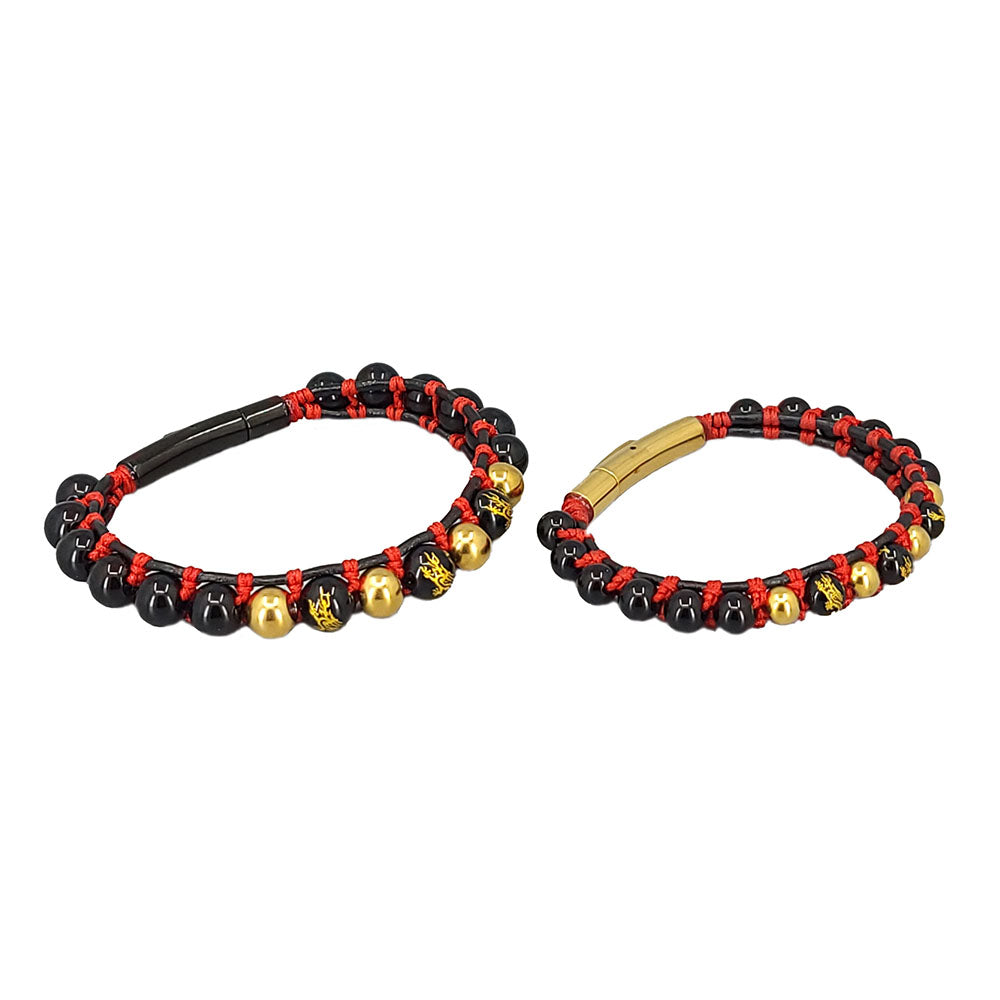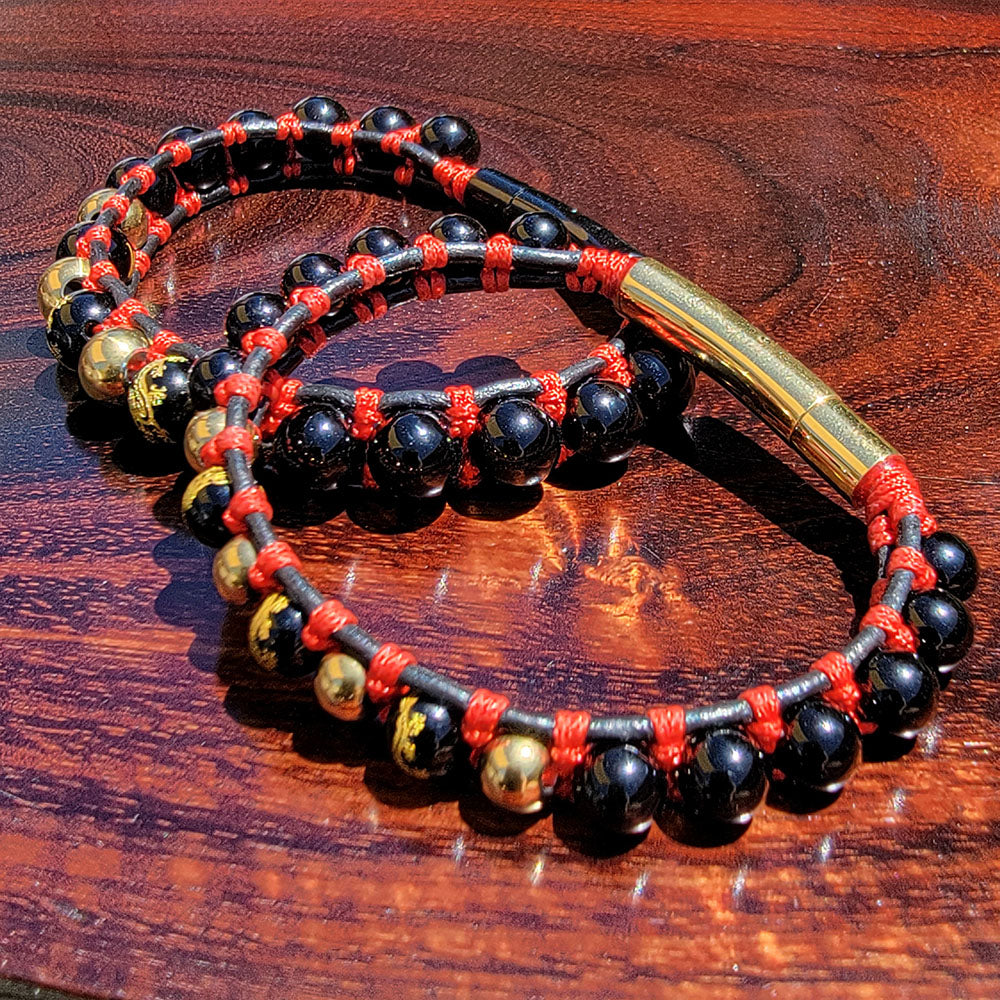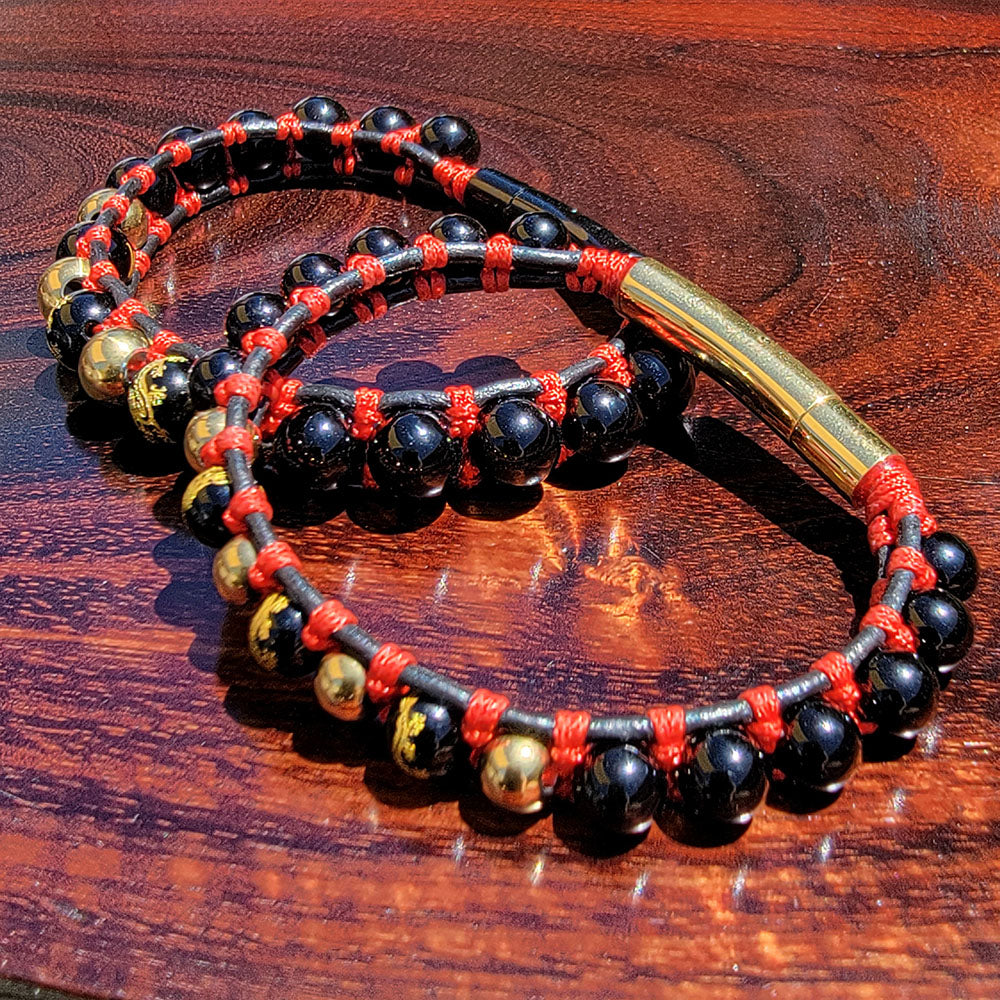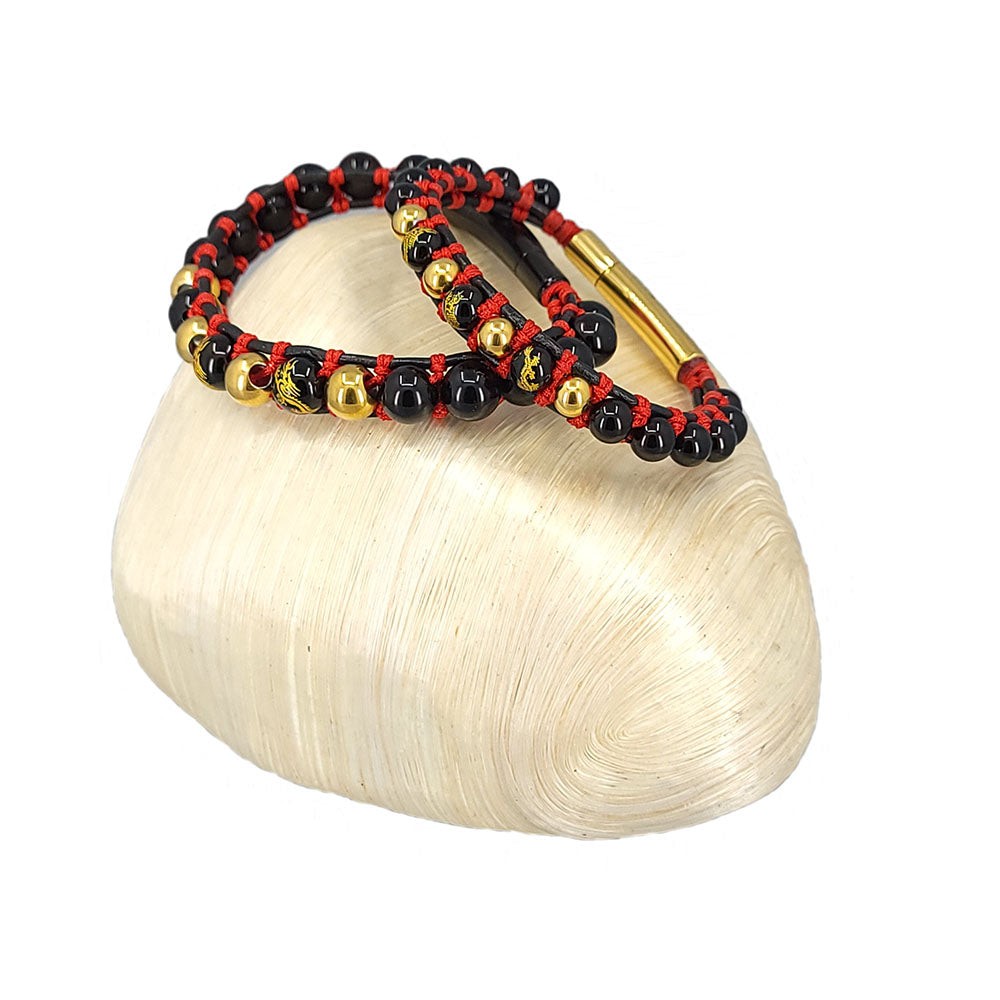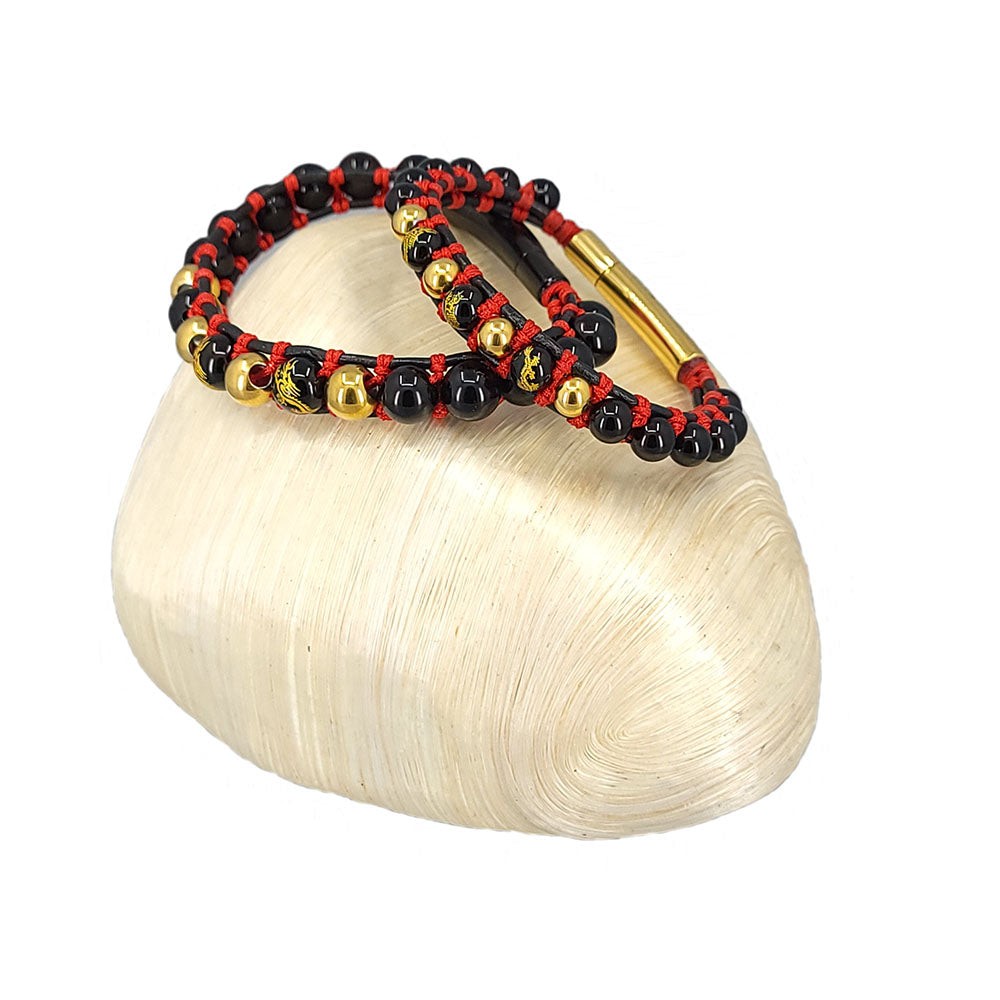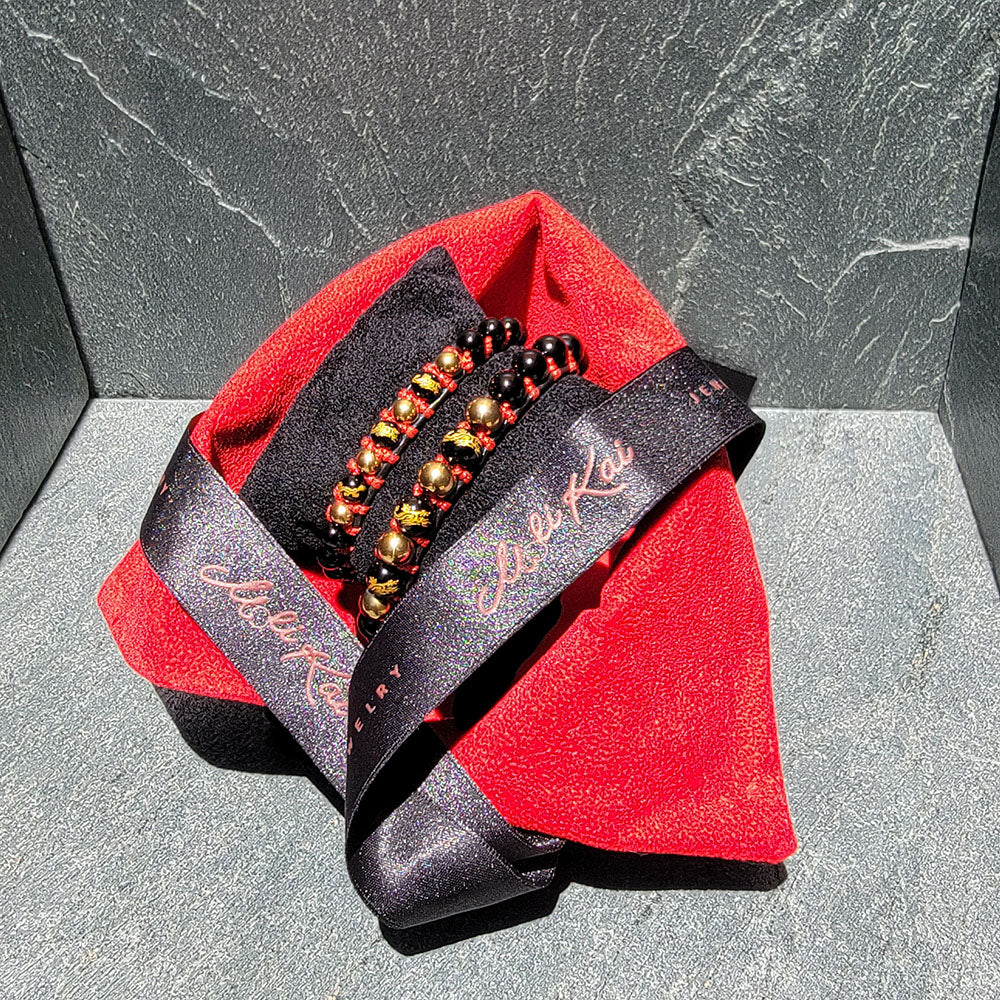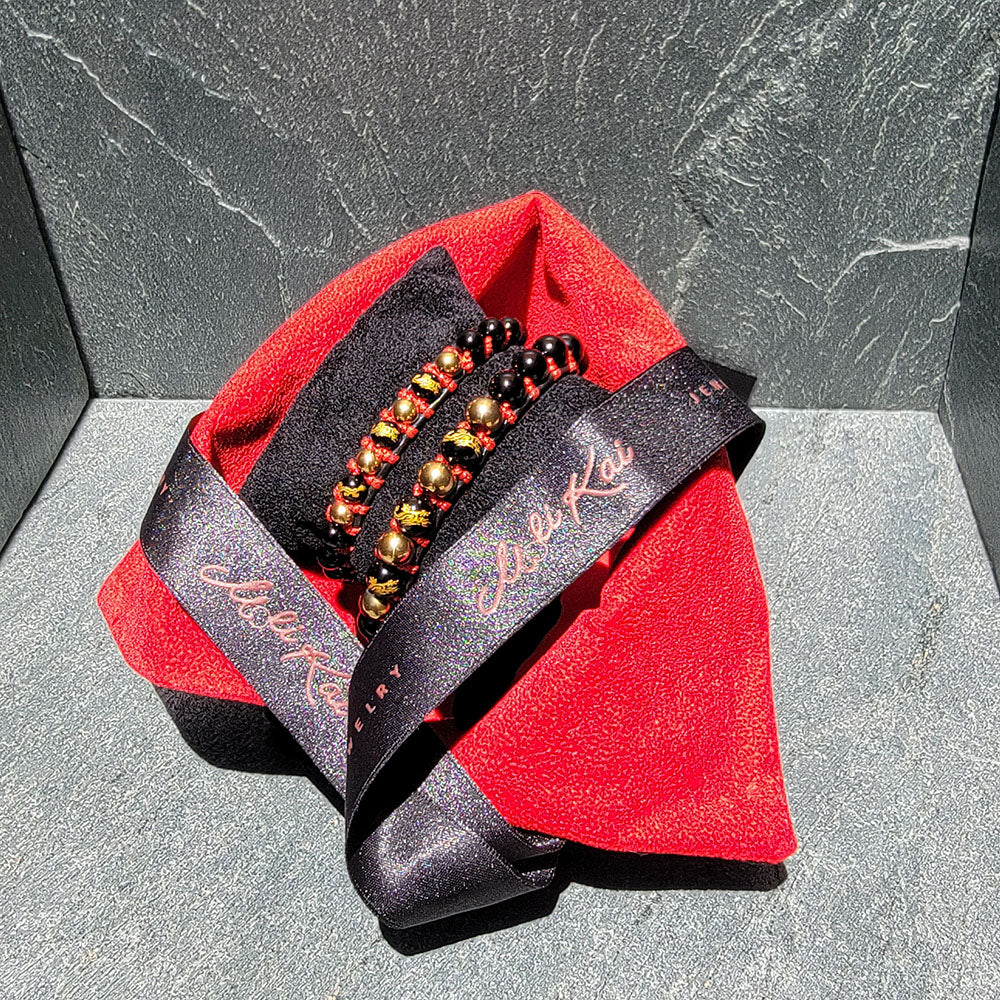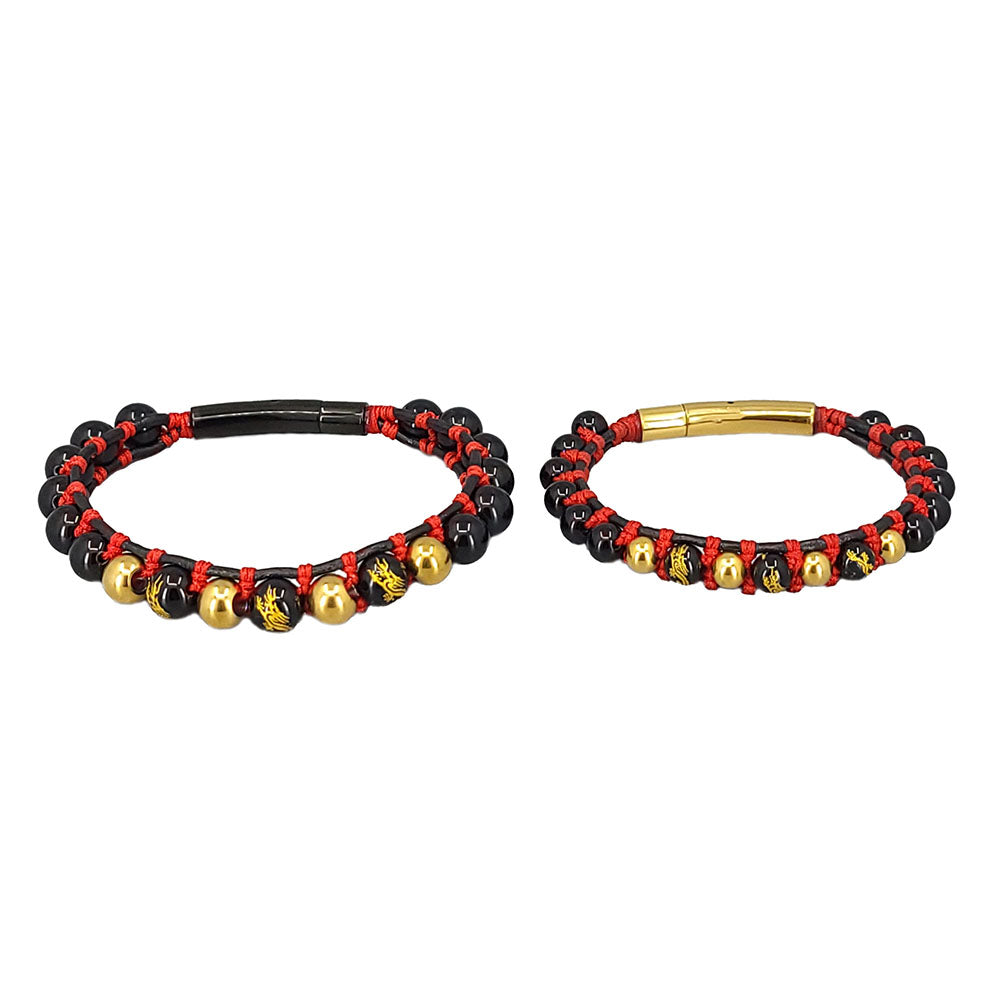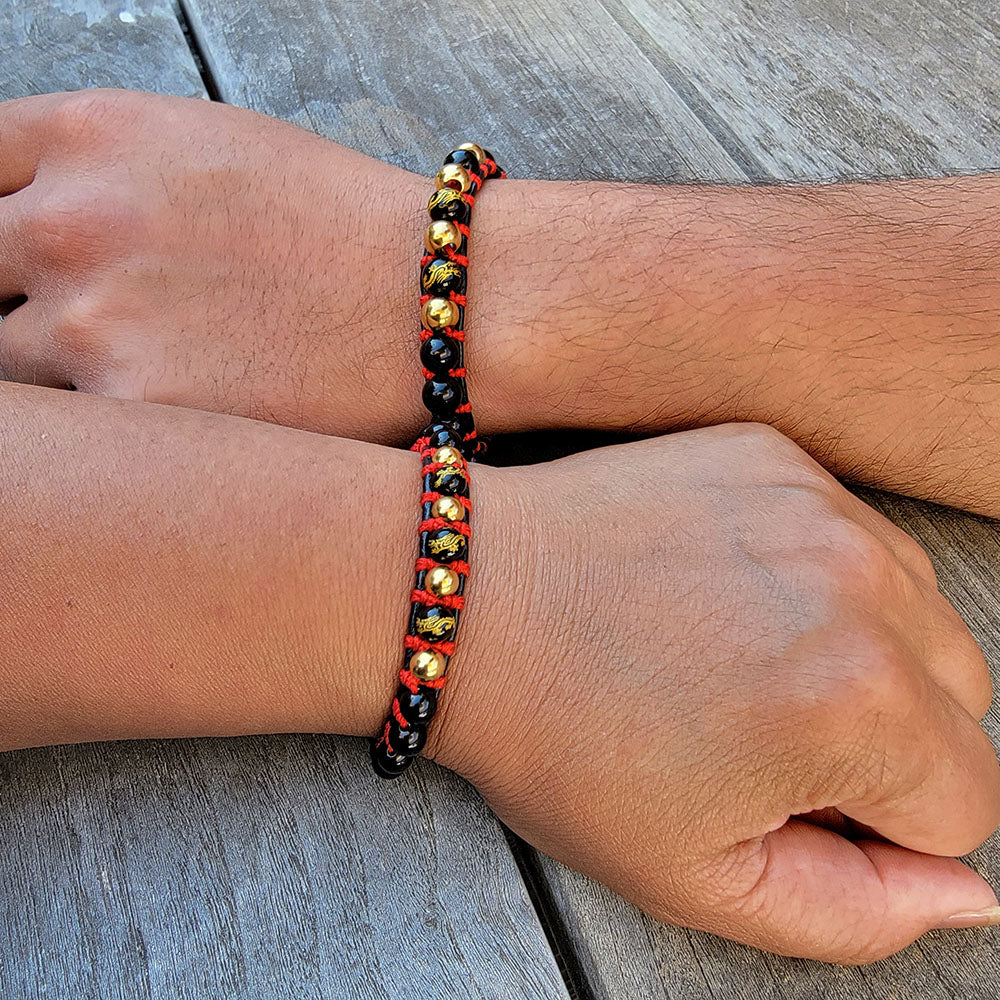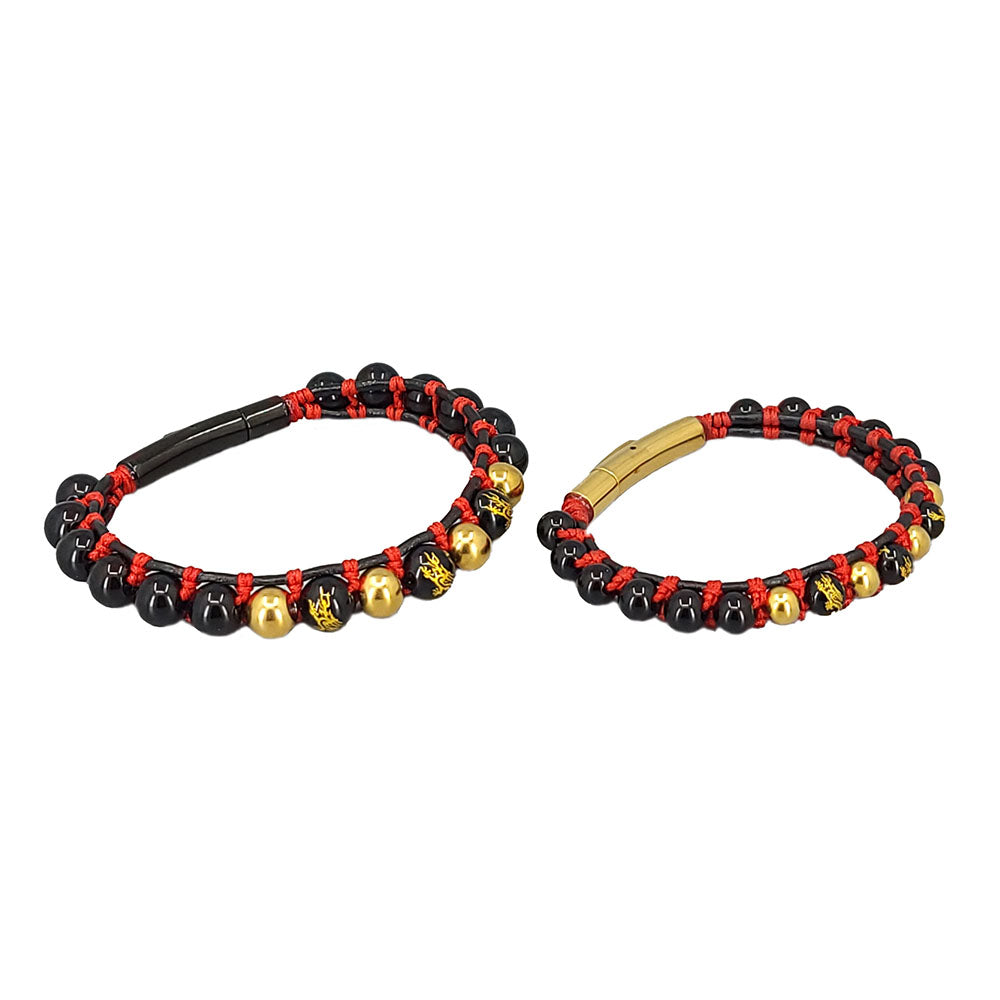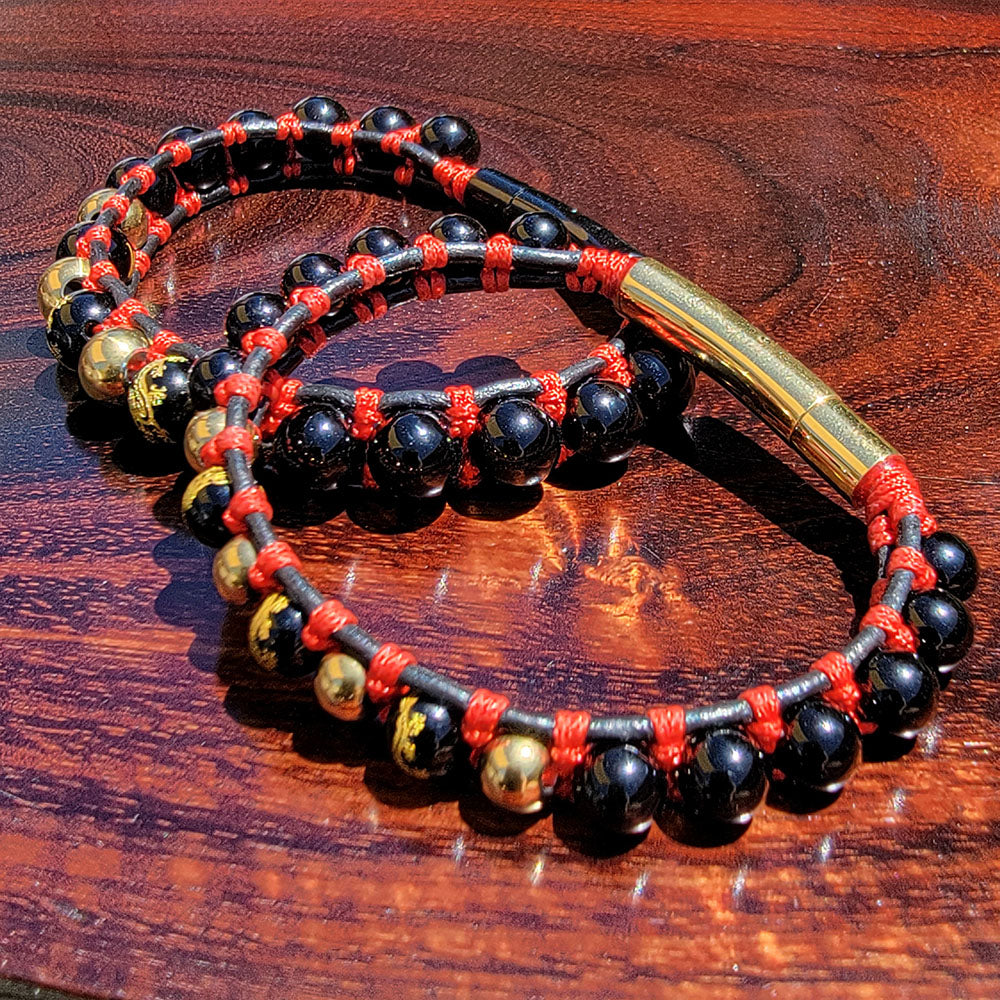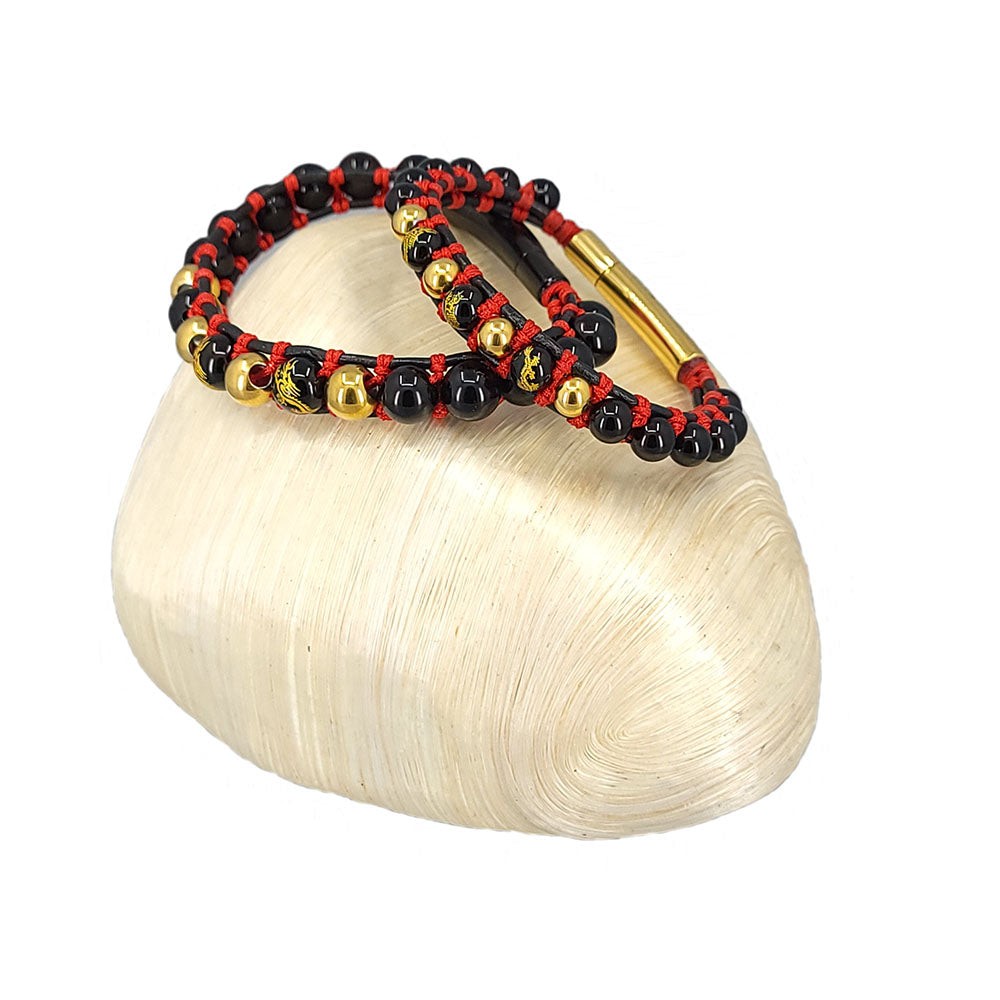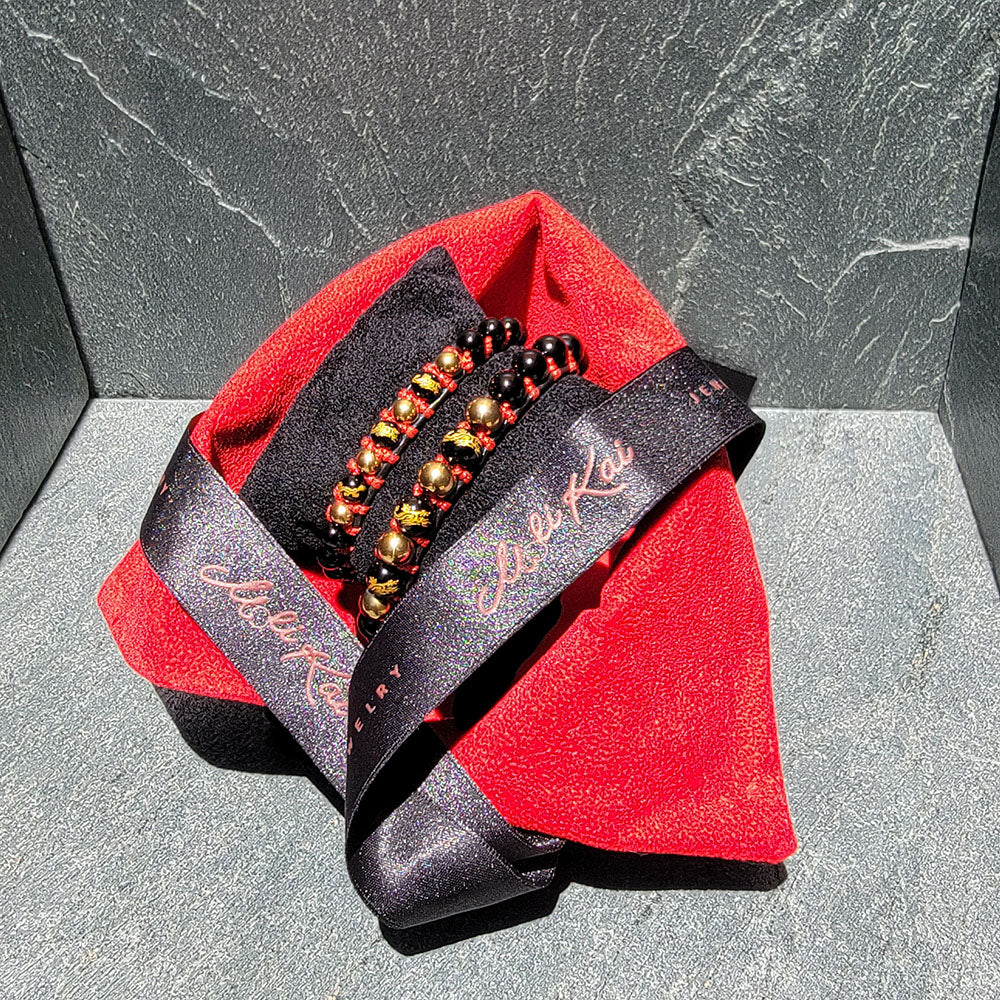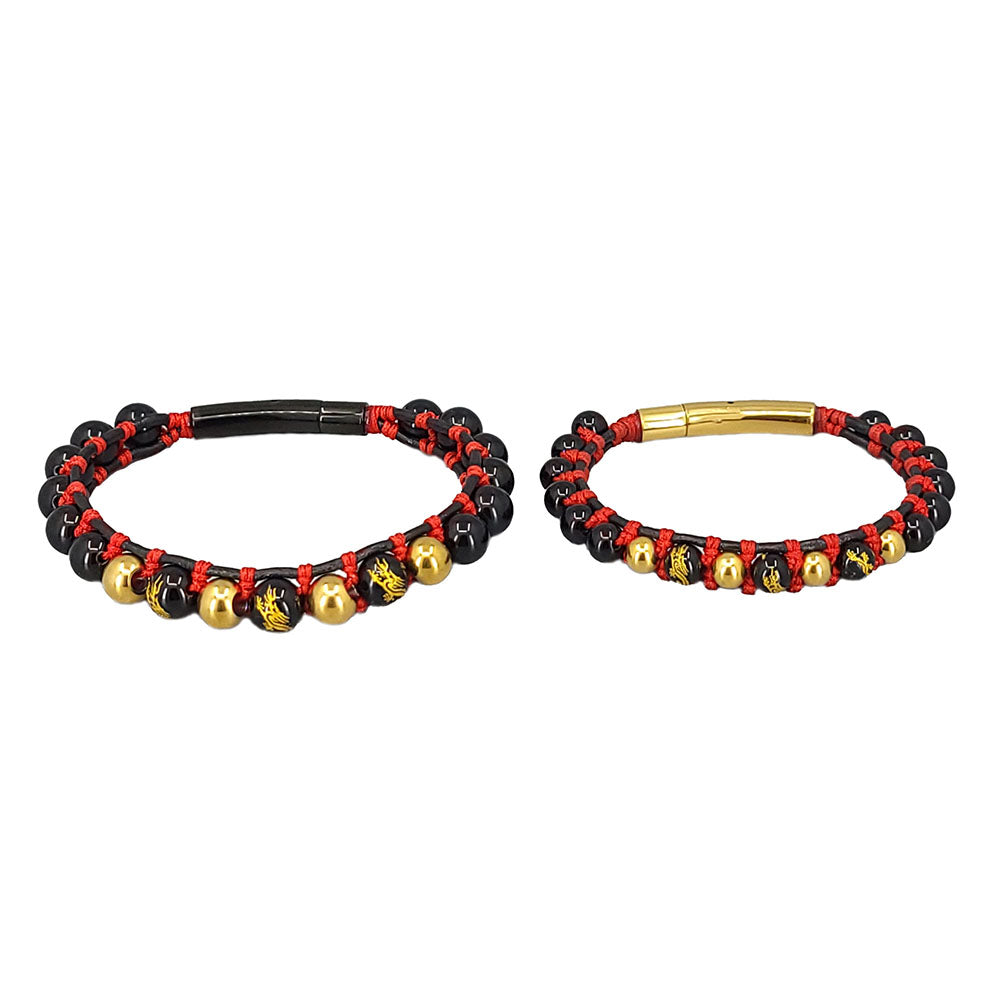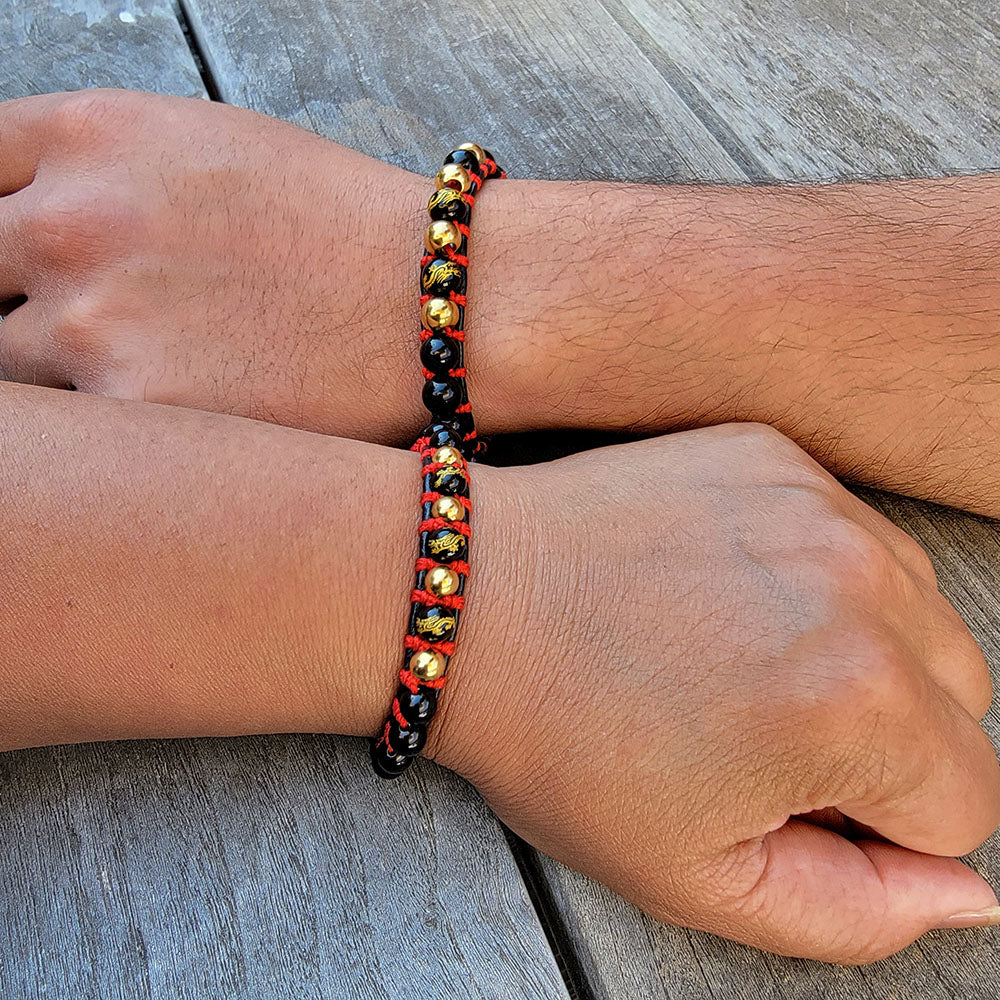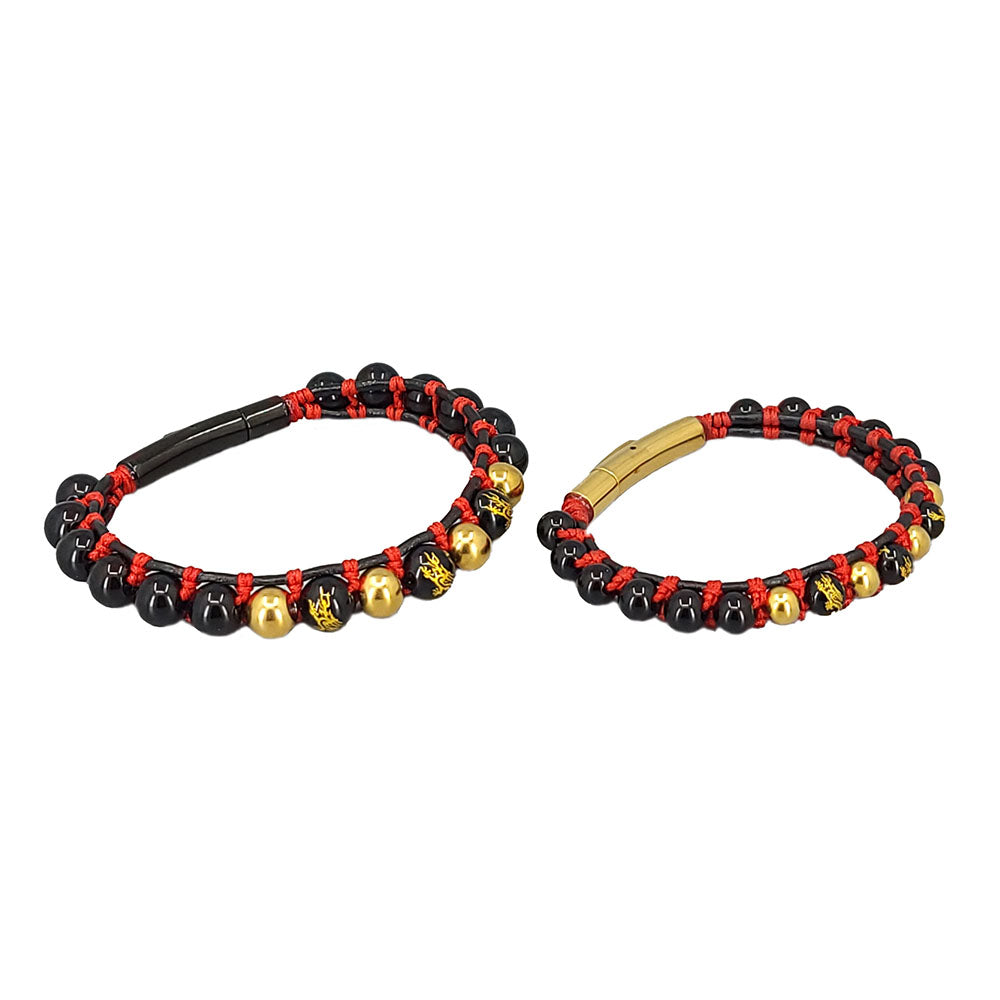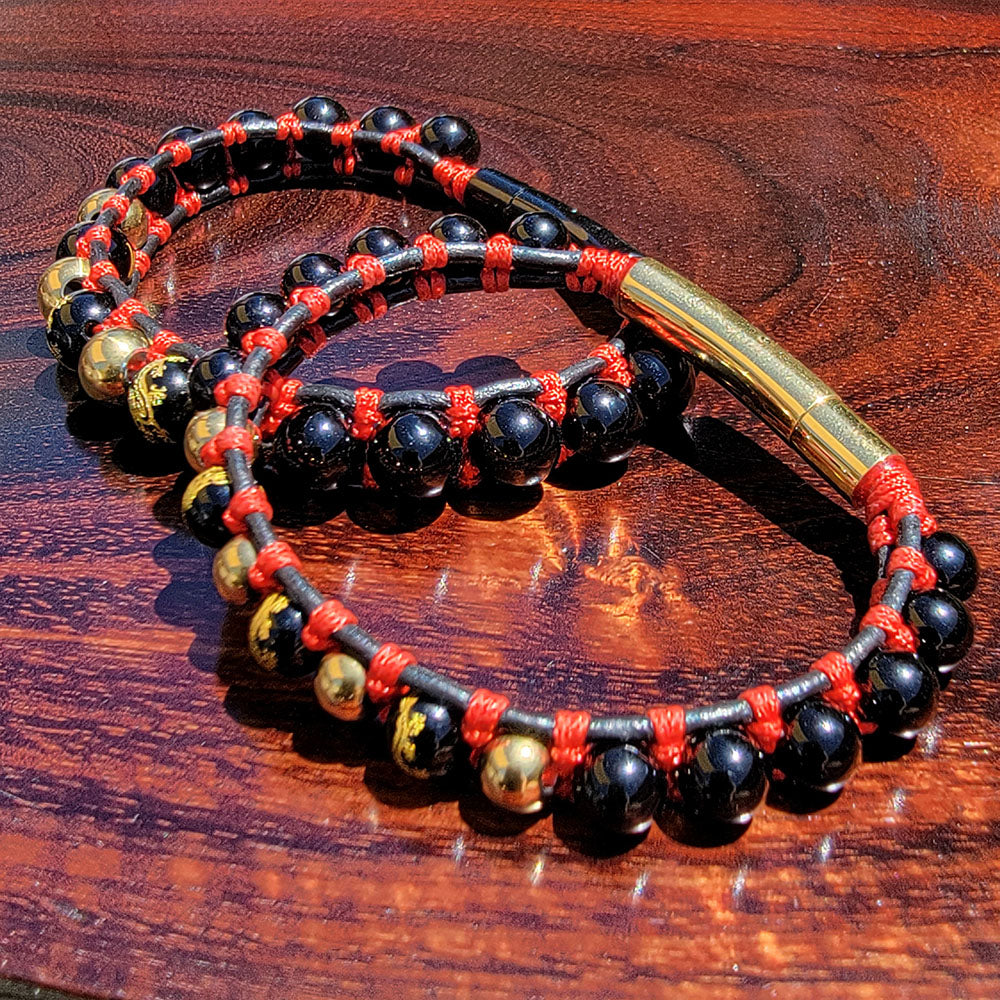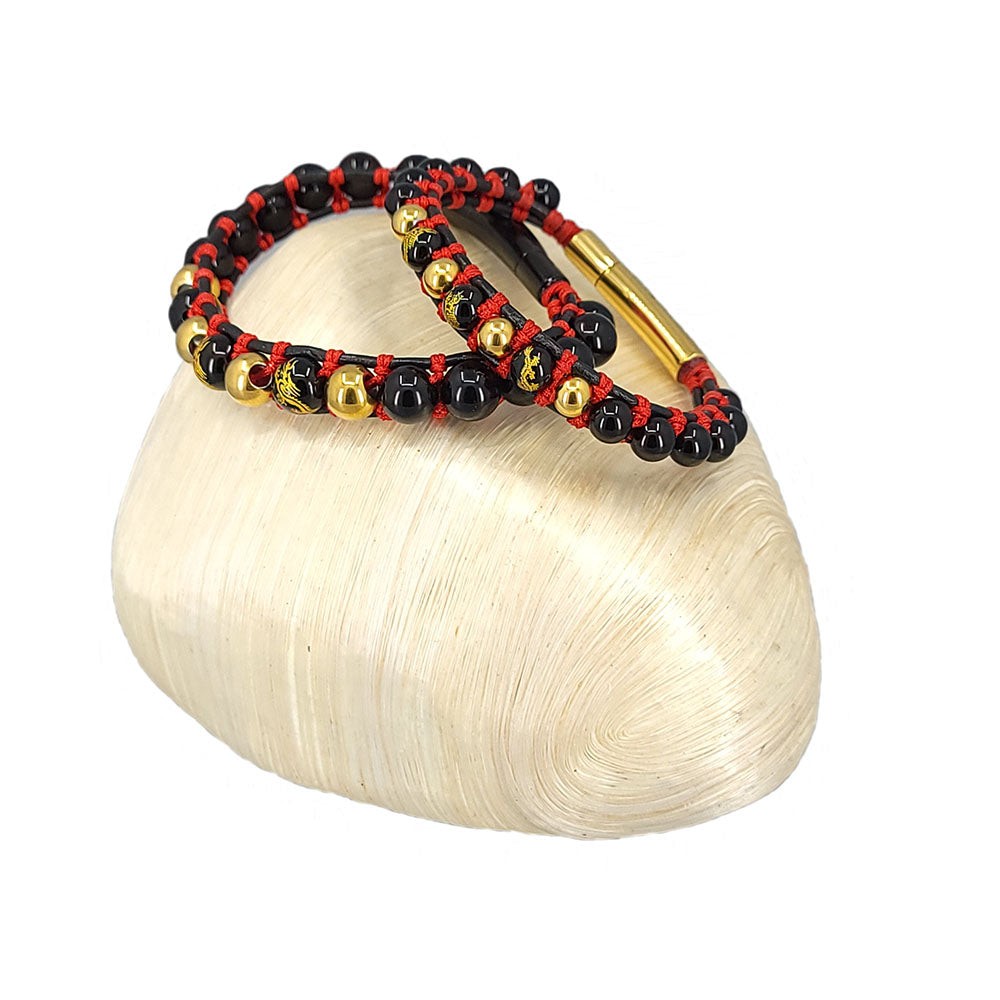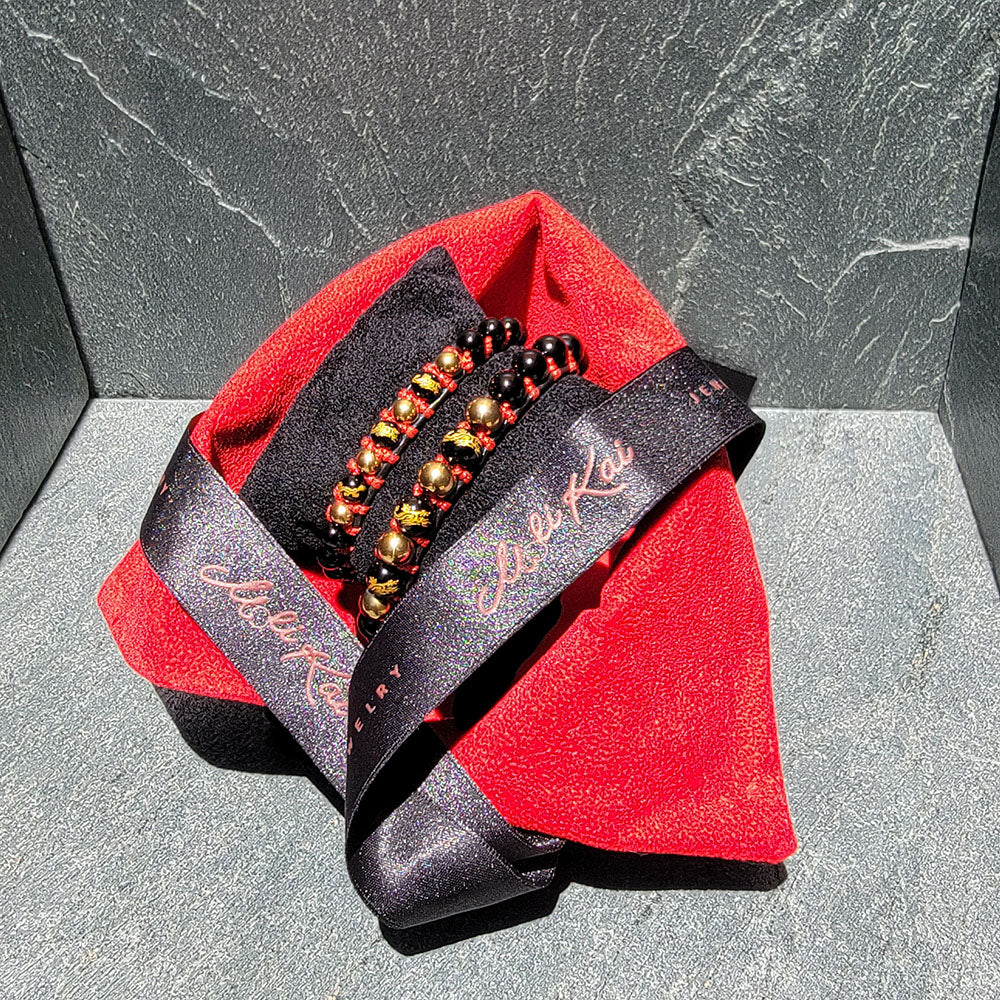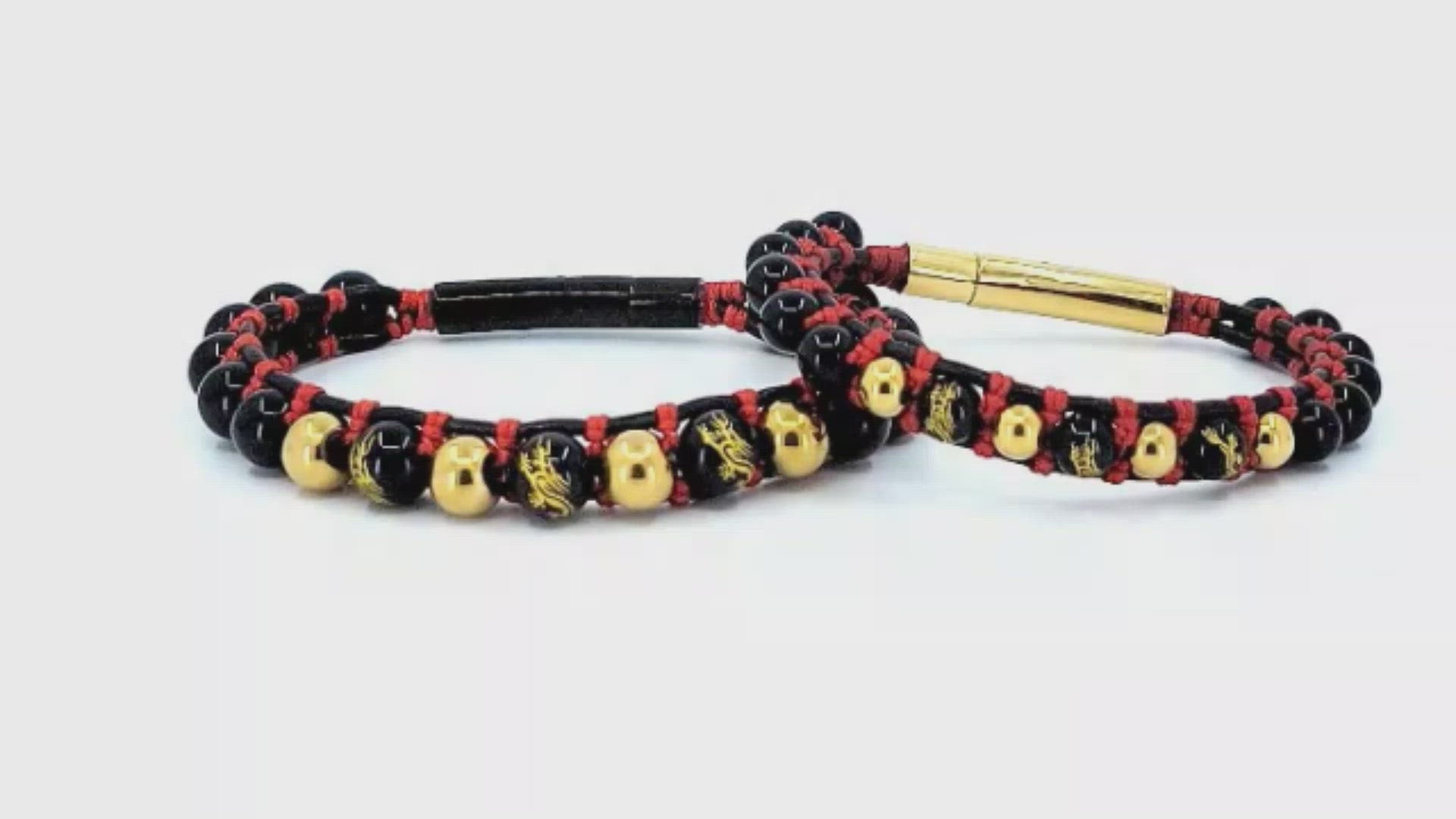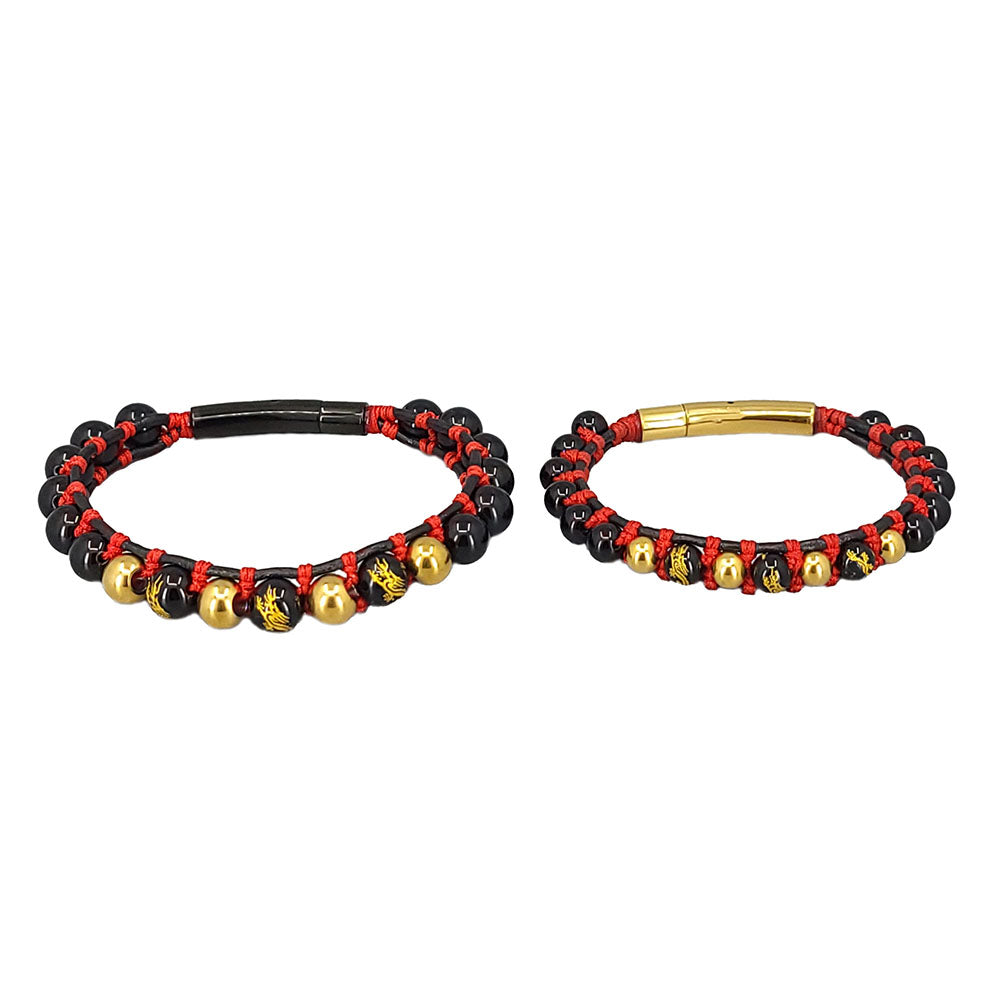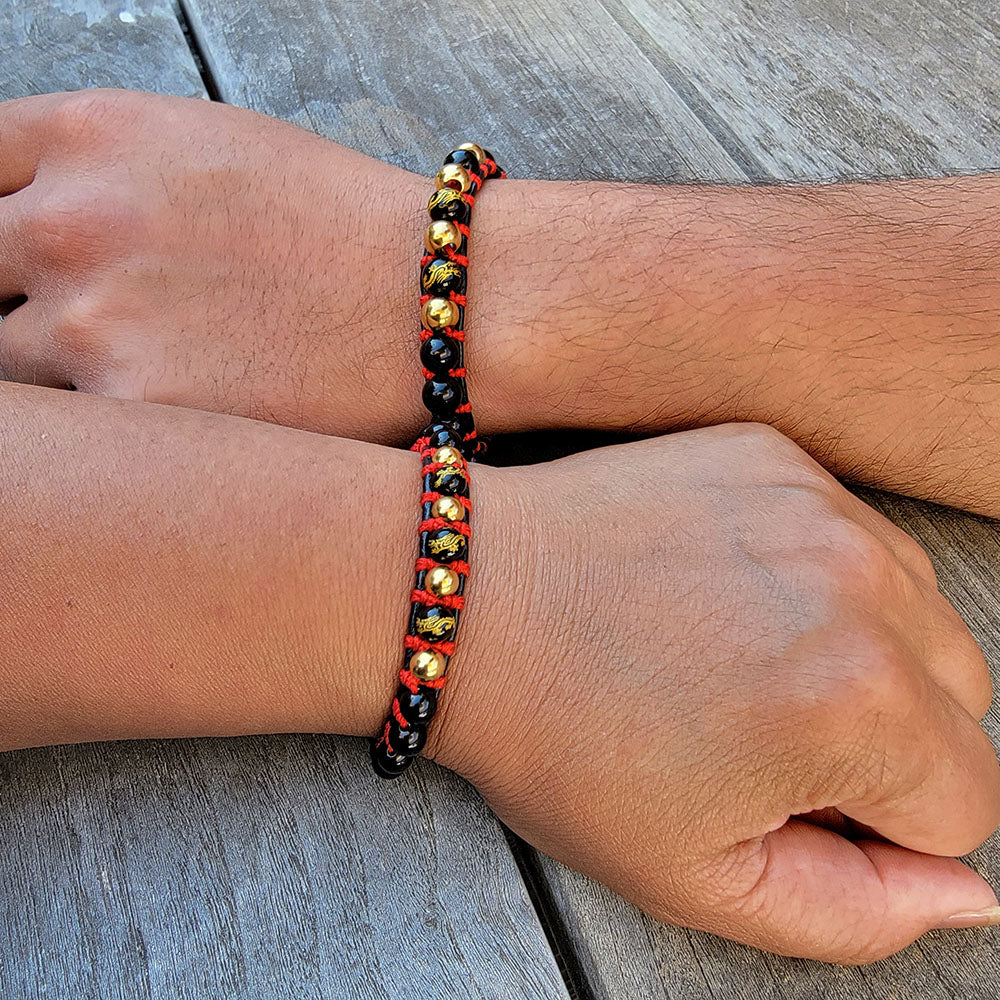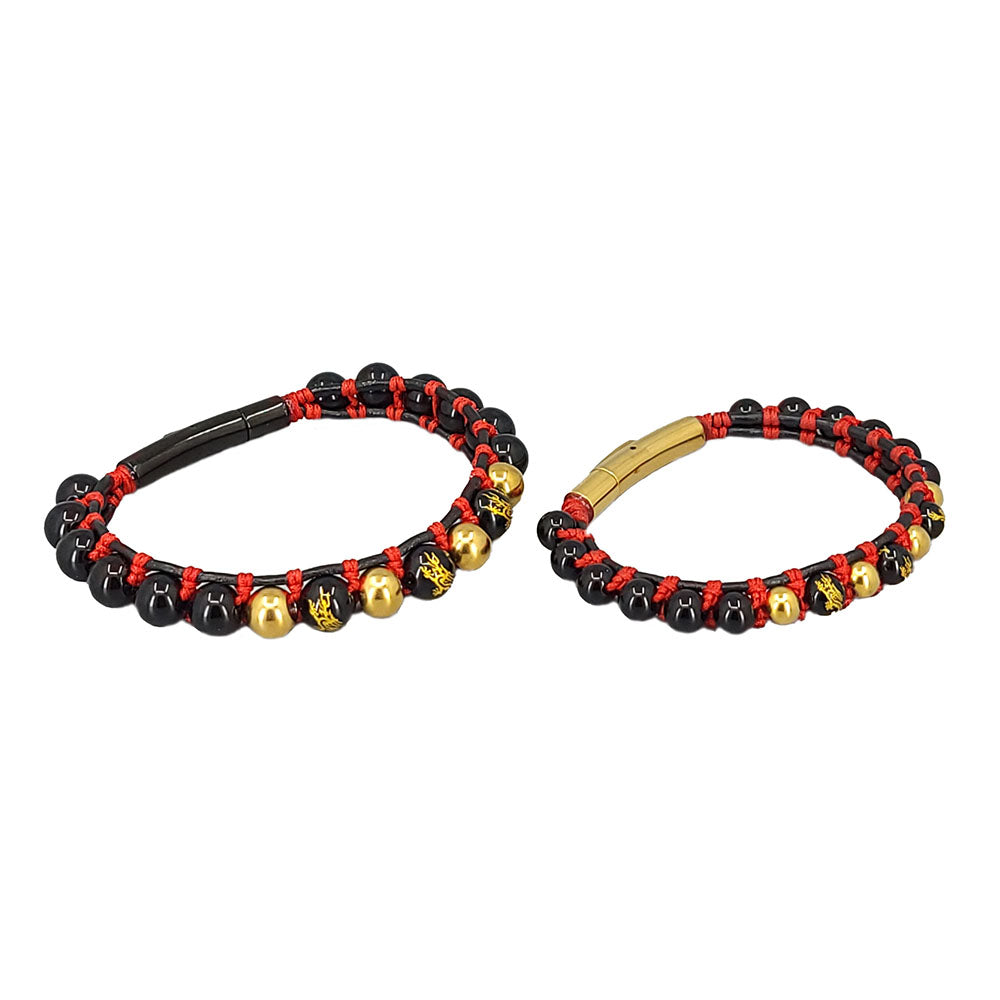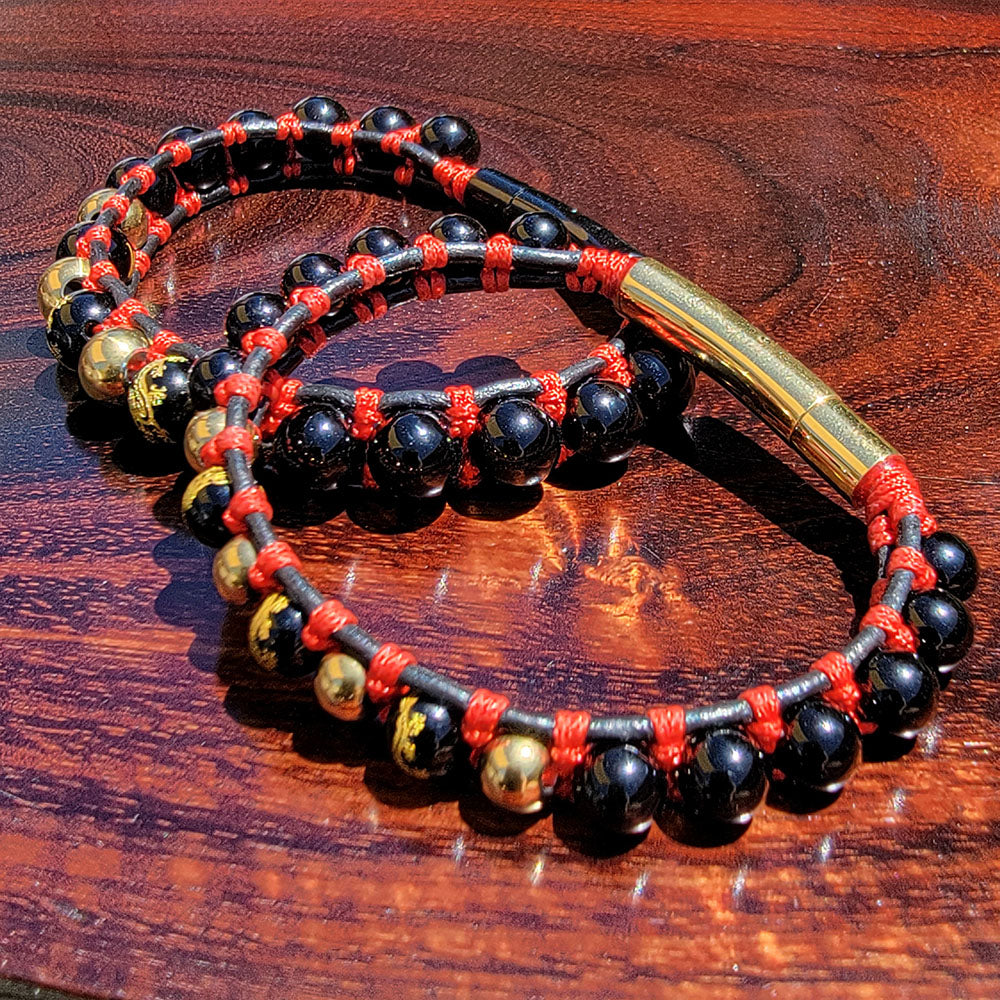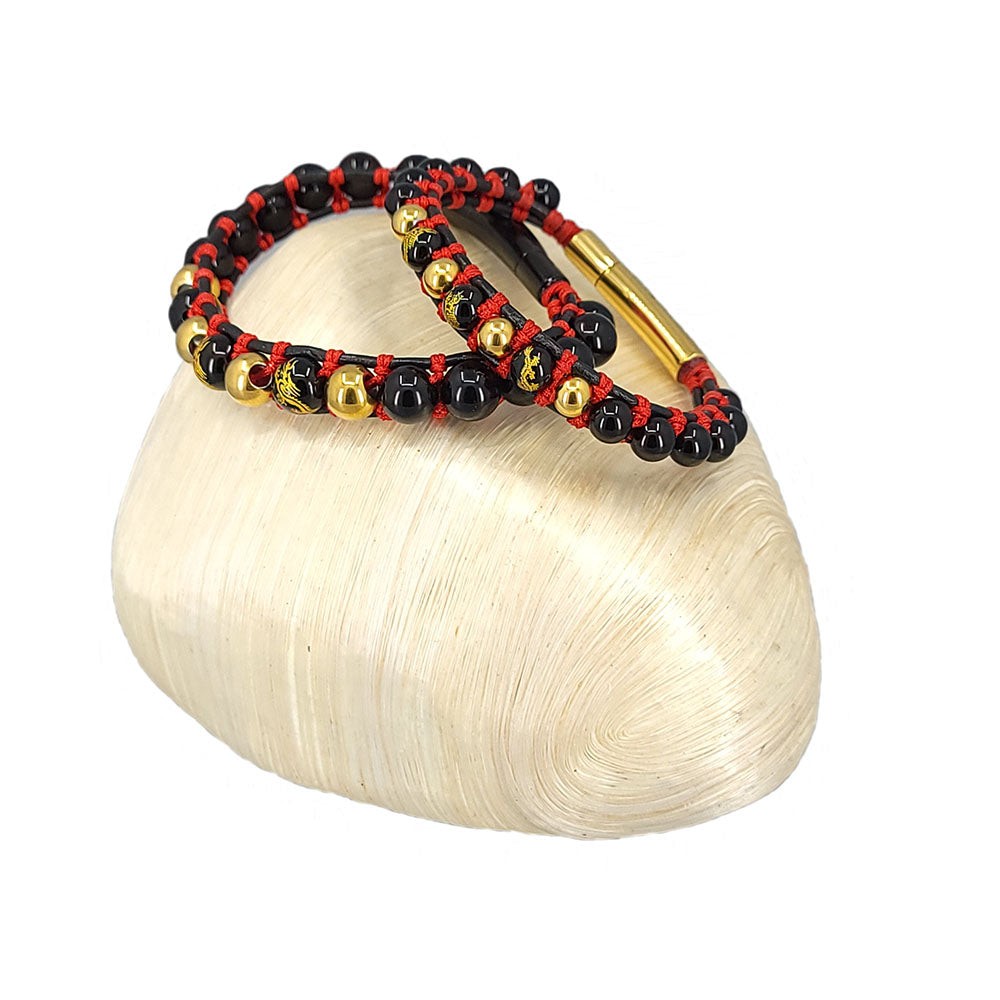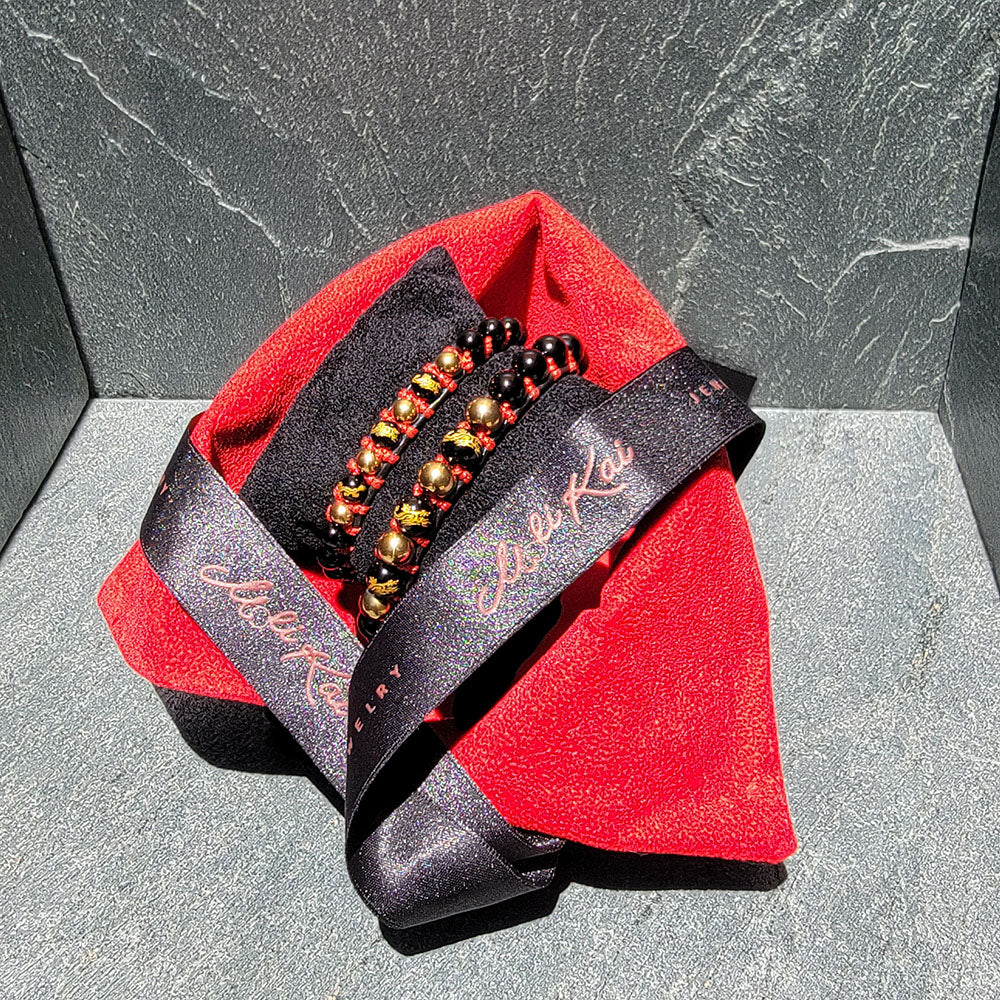 Black Onyx Carved Dragon Bracelet
Malu Lani – Protected by Heaven

Striking Black Onyx Carved Dragon Hand Knotted Bracelet. Meticulously hand carved dragon Black Onyx beads. A Dragon symbolizes power, strength, and good luck. Stunning Black Onyx Beads. Wear black onyx to ward against negative energy. Feel it's grounding effects and soothing spirit as you wear this piece. Black onyx keeps you connected to the earth helping you feel stable. Stainless Steel Gold beads. Finished with a Stainless Steel Gold or Black bayonet clasp. This is a high-powered piece For him or her to wear. Feel the energy around you when you wear this powerful piece.
Details
6/8 mm Black Onyx Carved Dragon Beads
6/8 mm Stainless Steel Gold Beads
6/8 mm Black Onyx Beads
Red Hand Knotted Cord
Black Round Leather Cord
Stainless Steel Gold/Black Bayonet Clasp
Length - 6.5"/7.5"