E Komo Mai - Welcome...Come In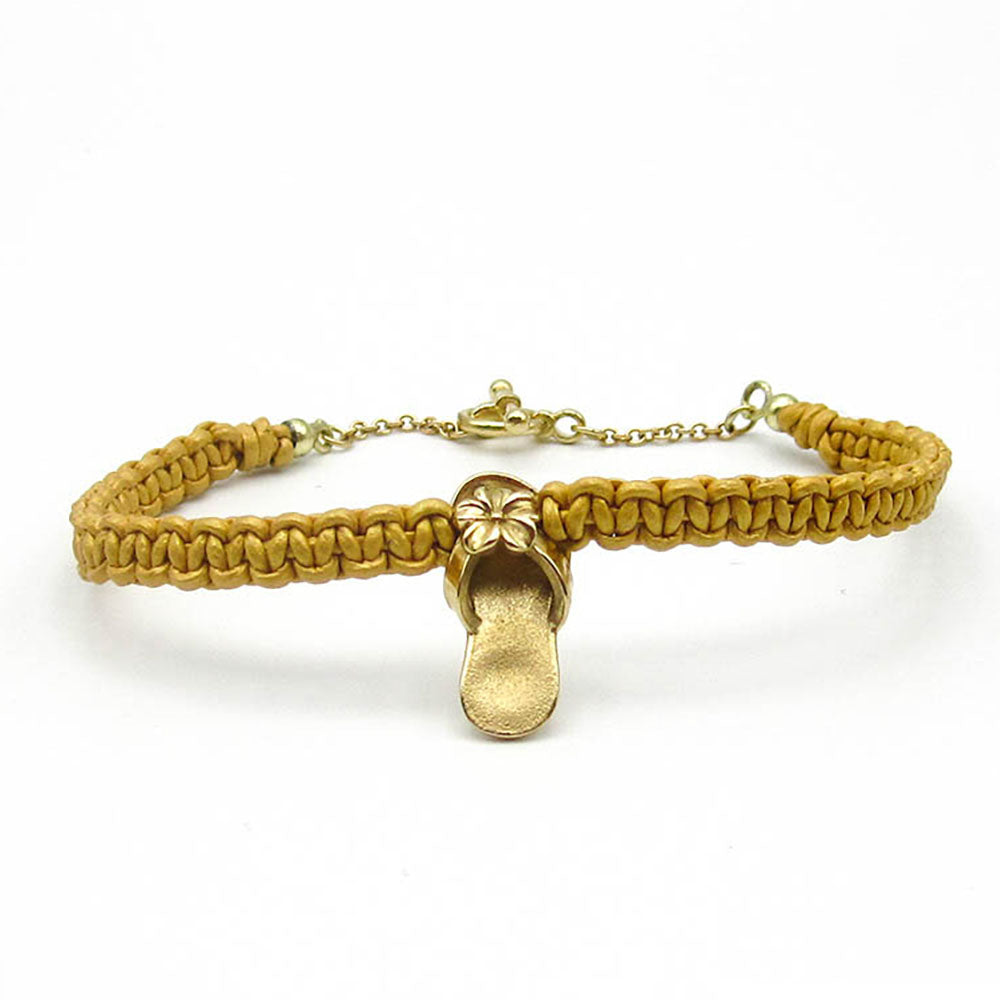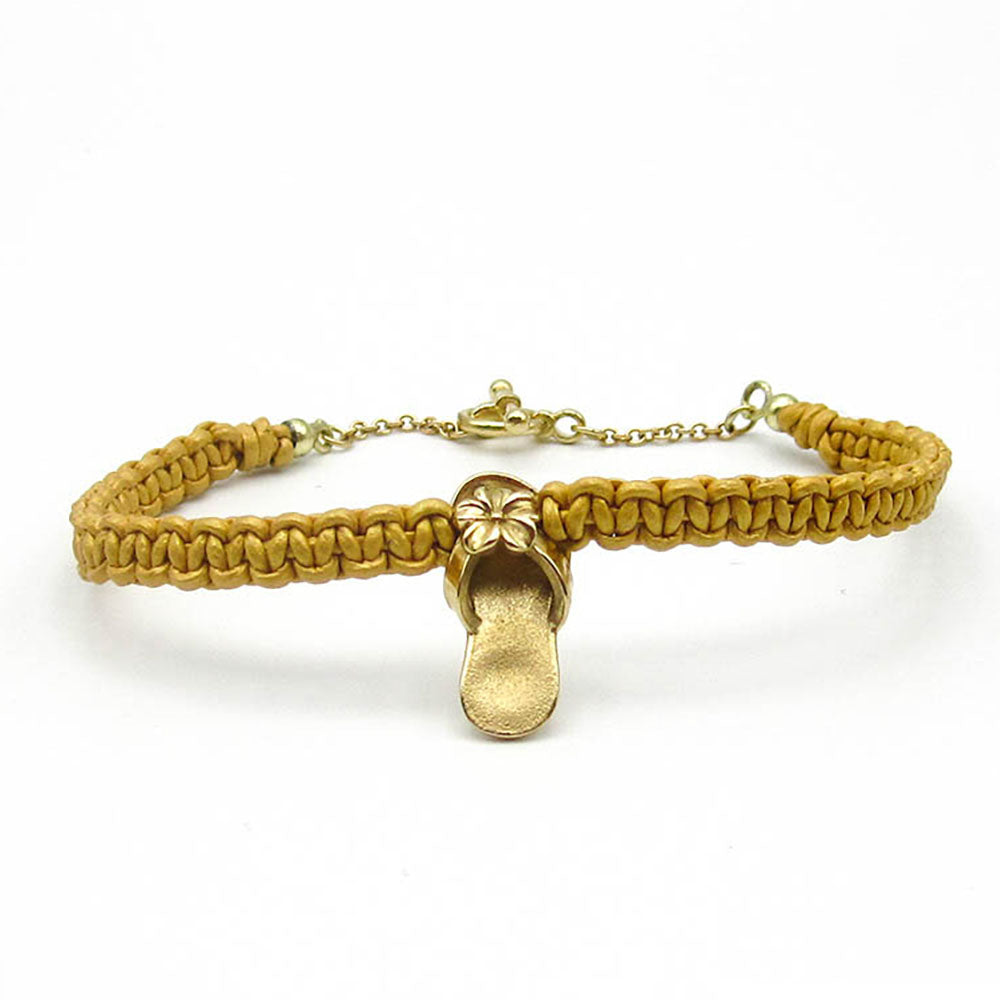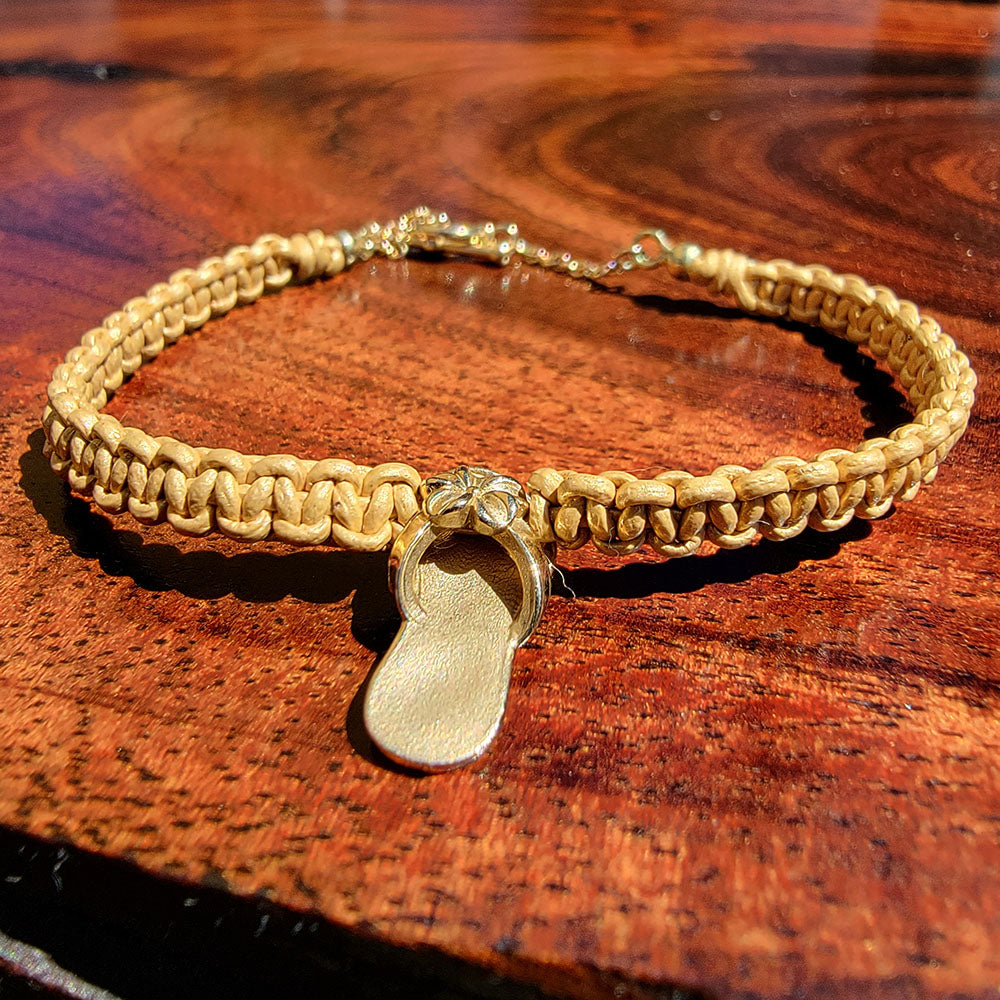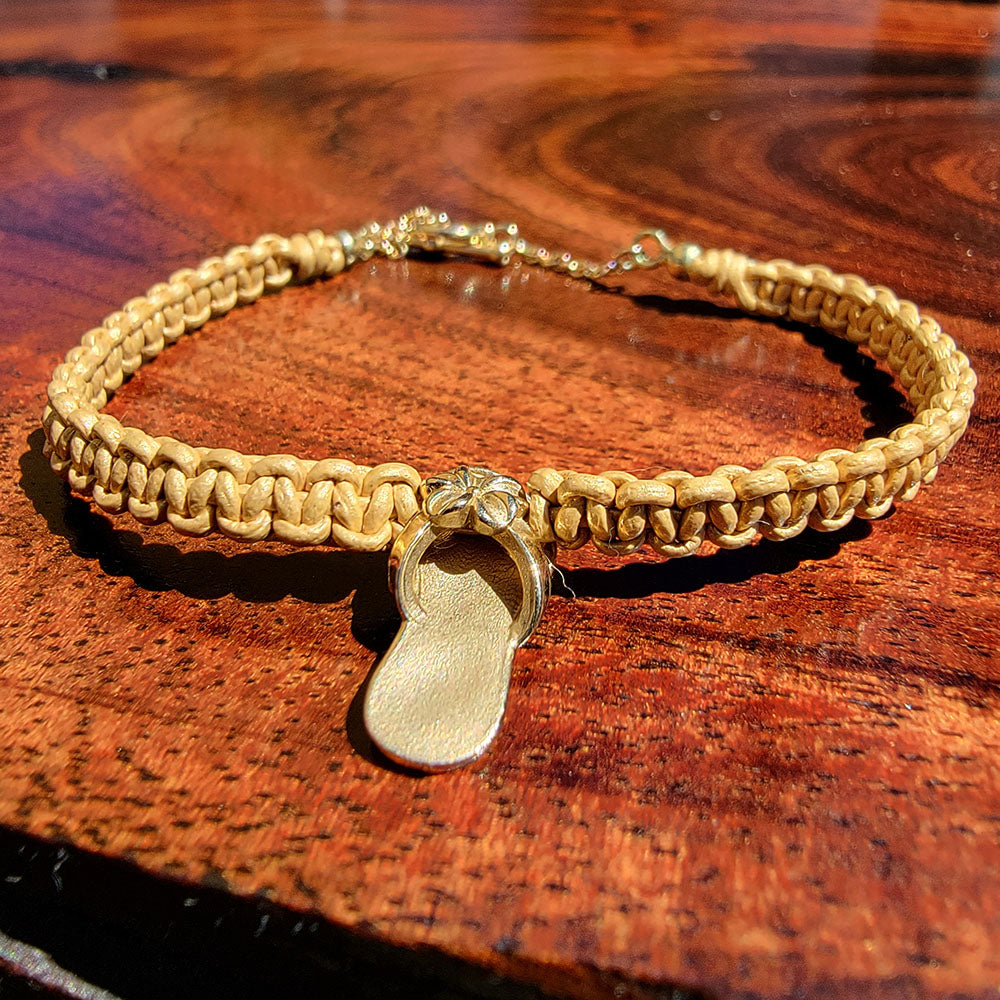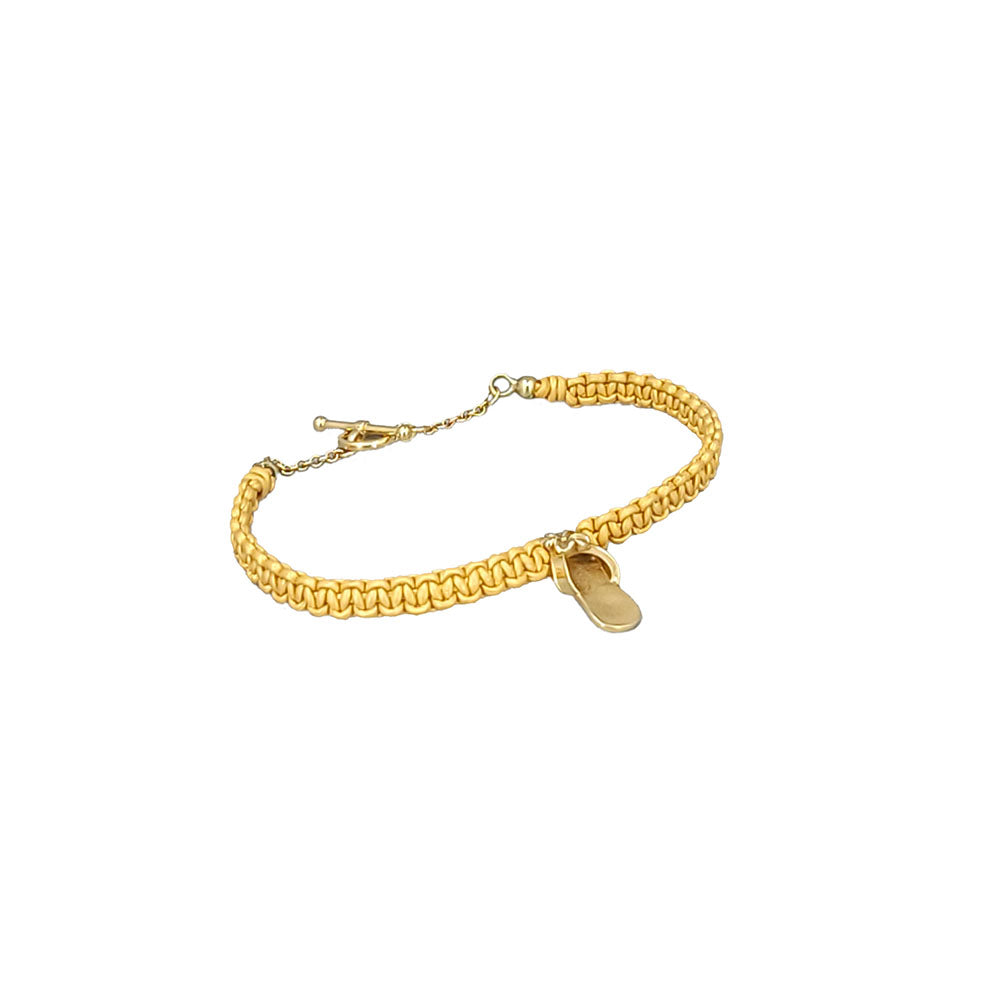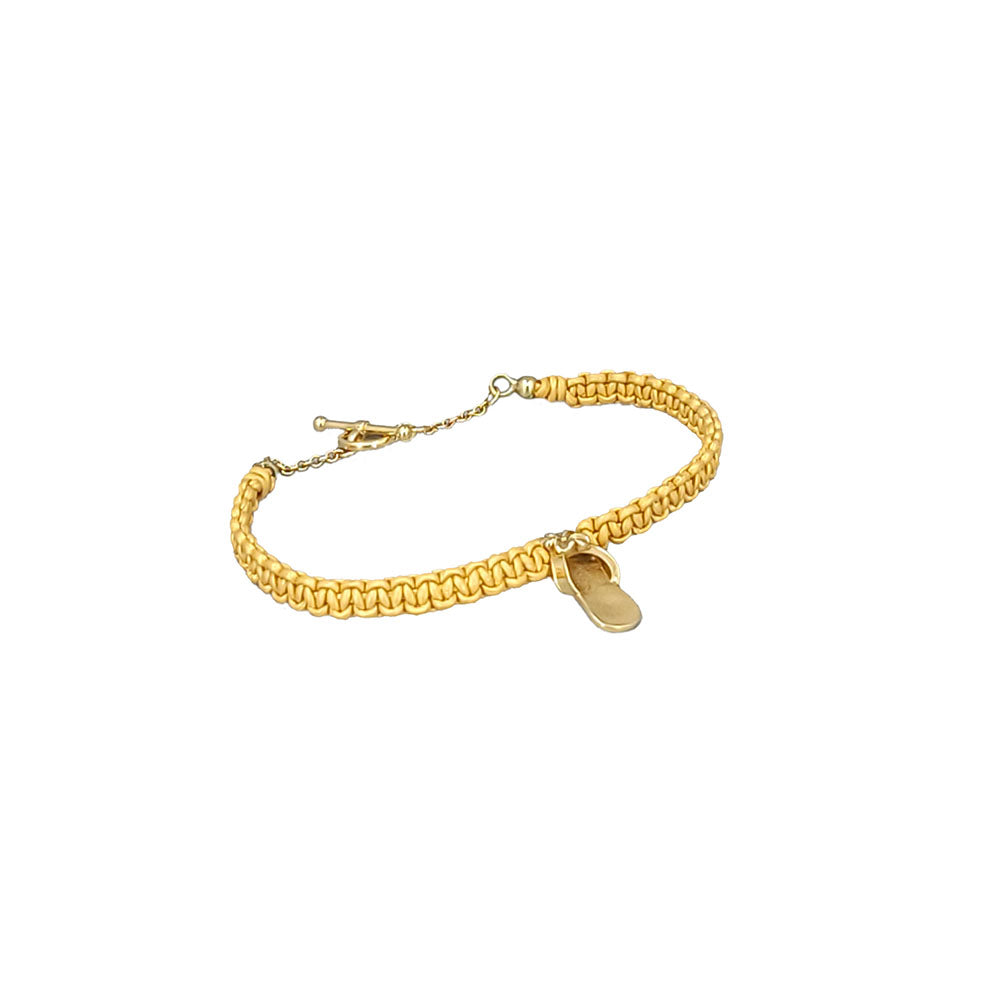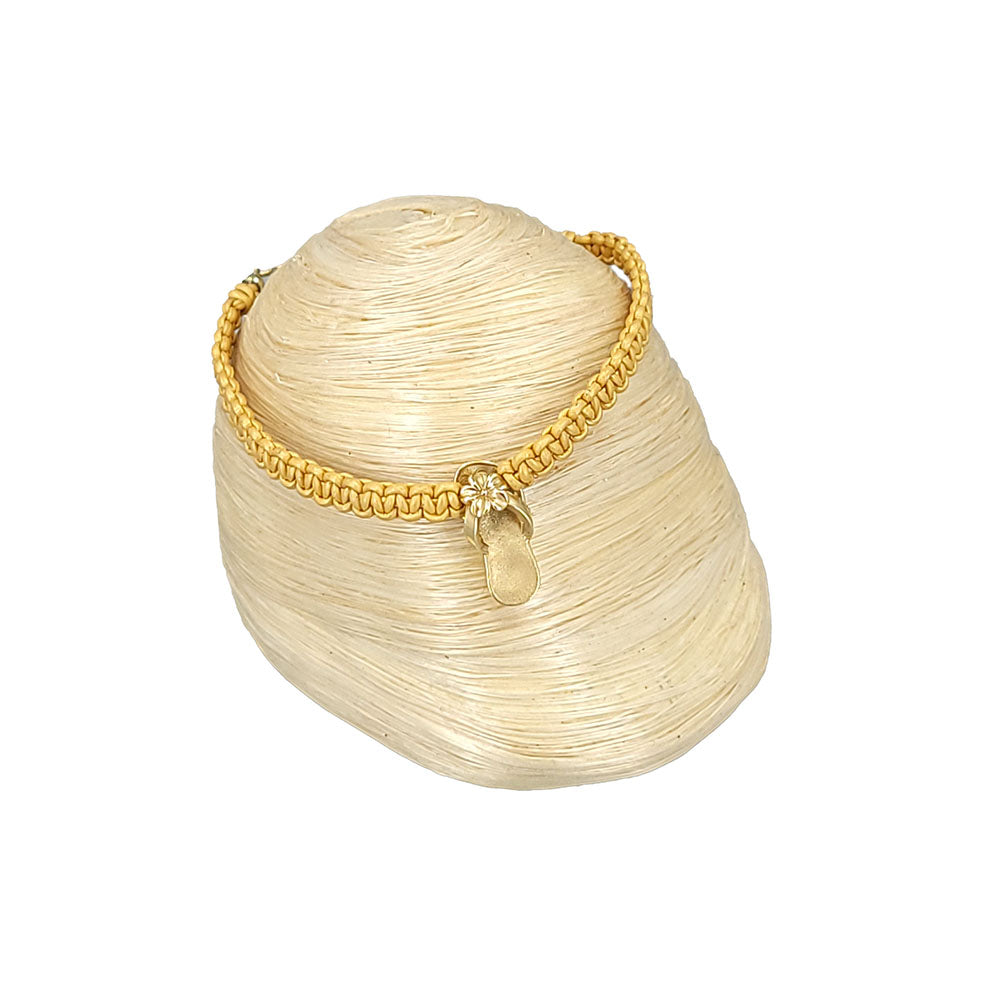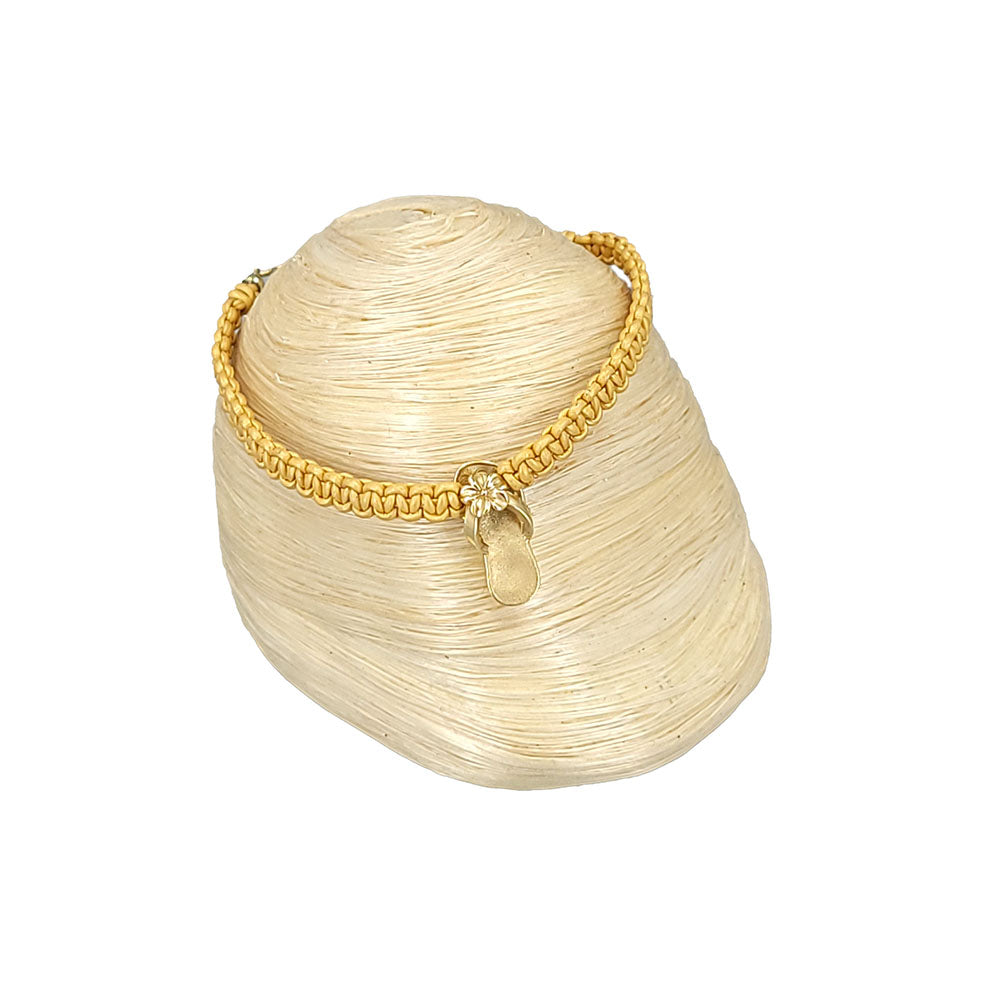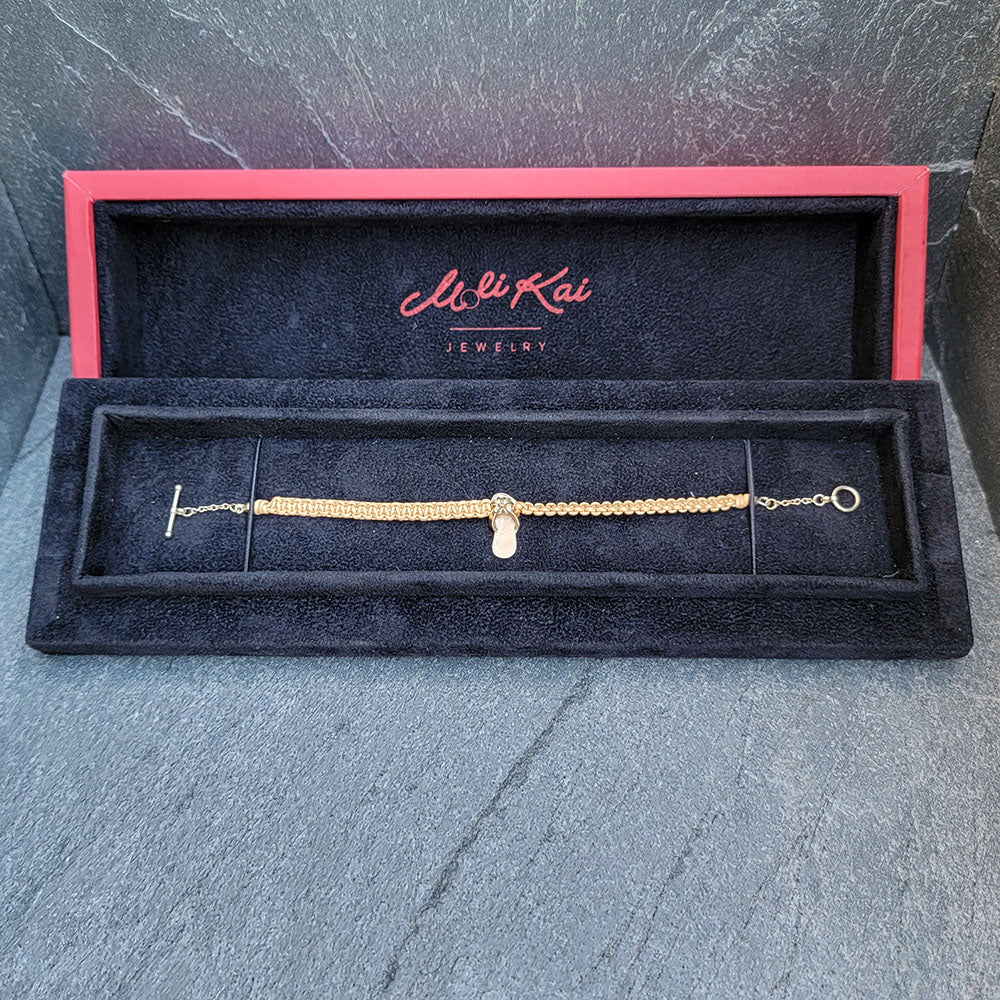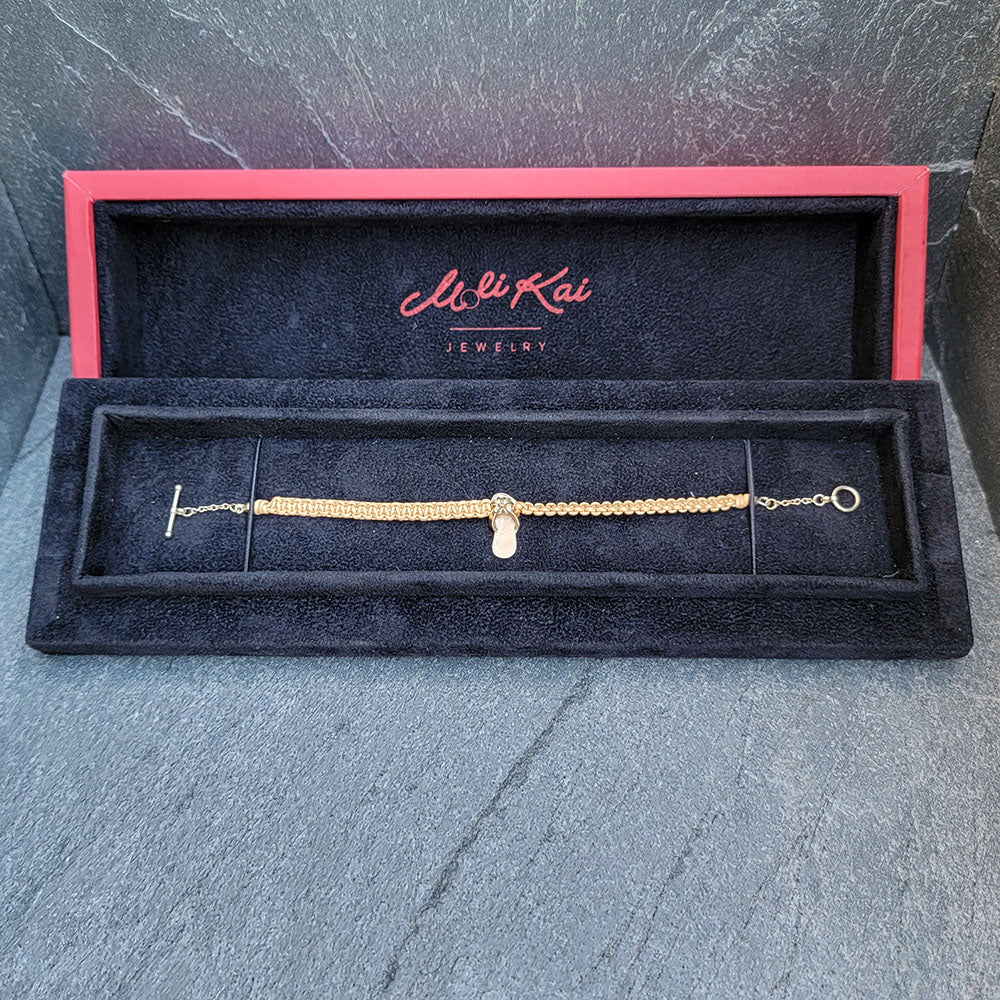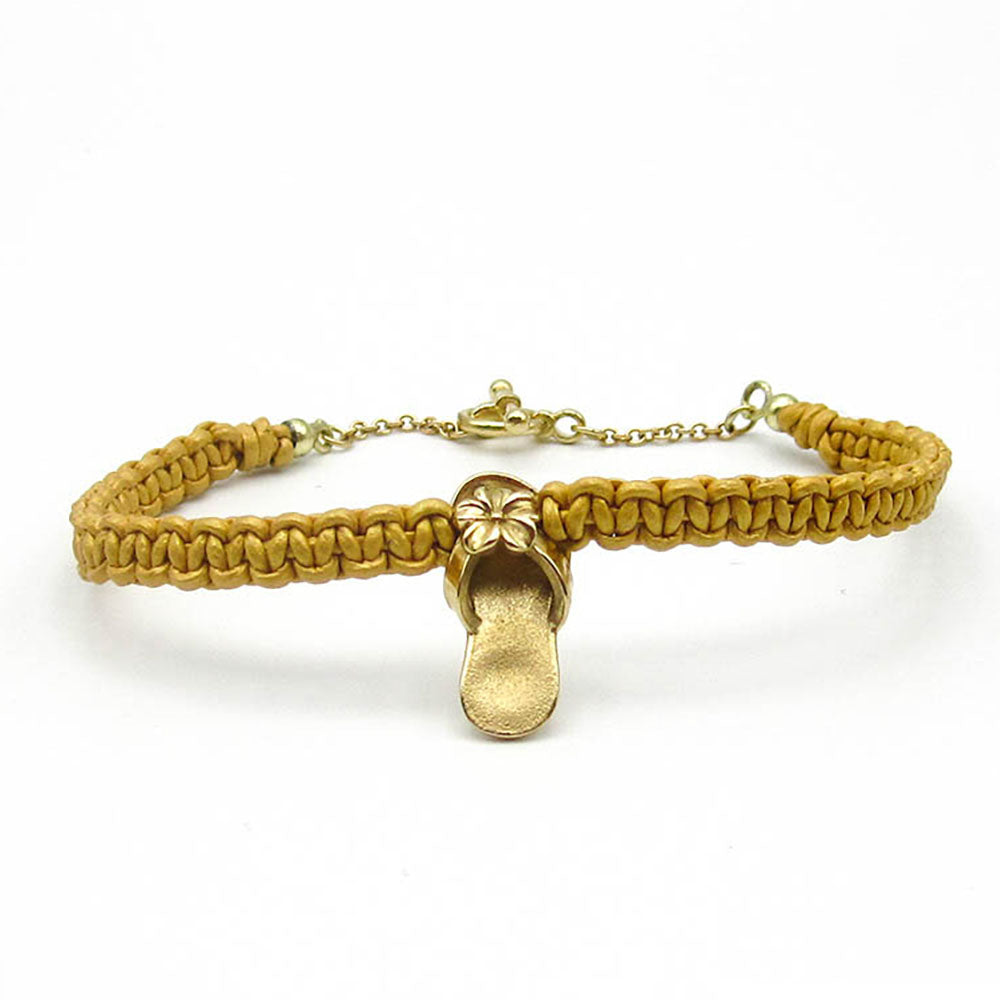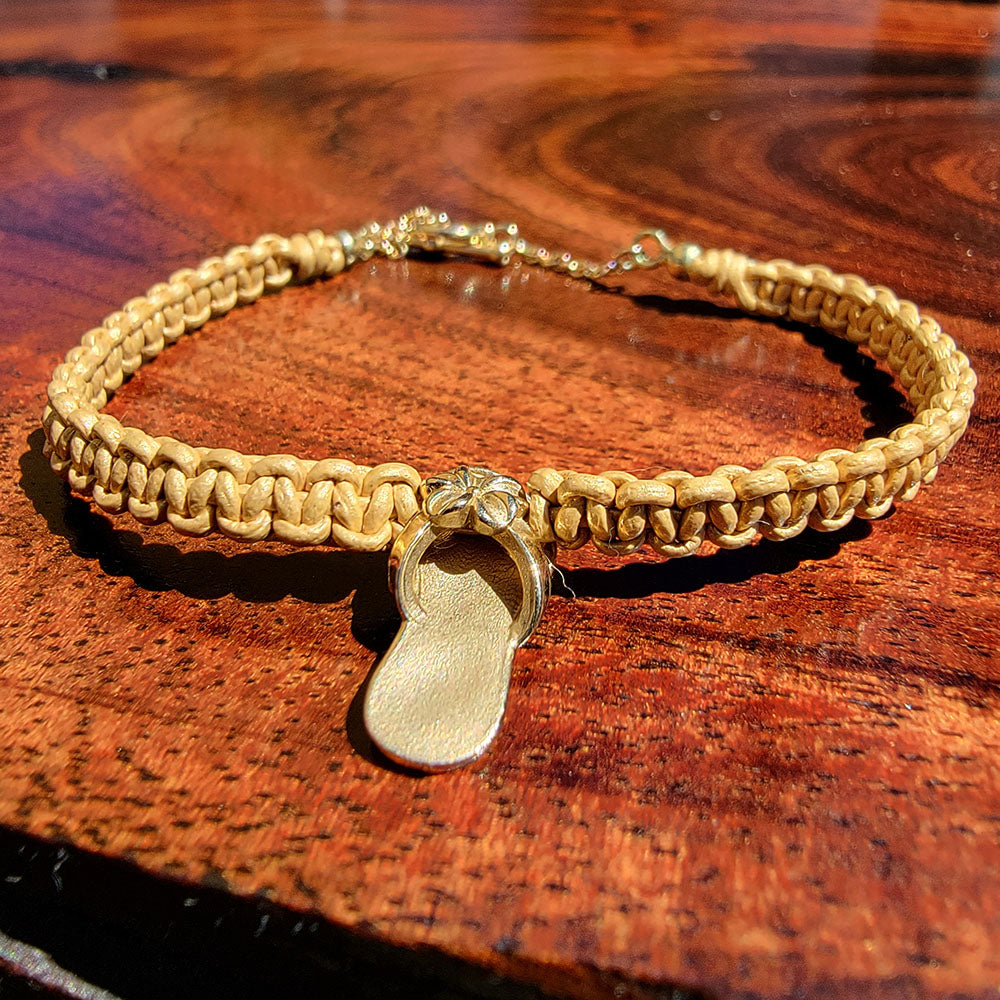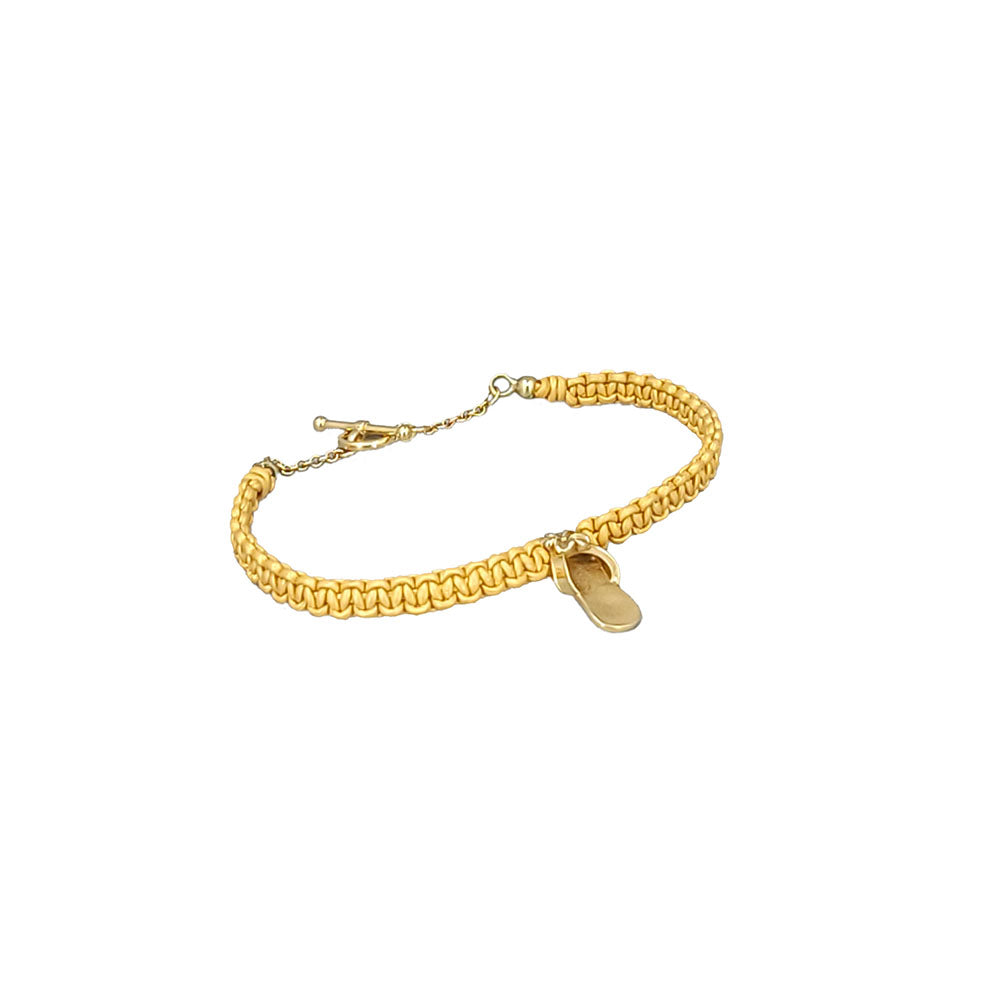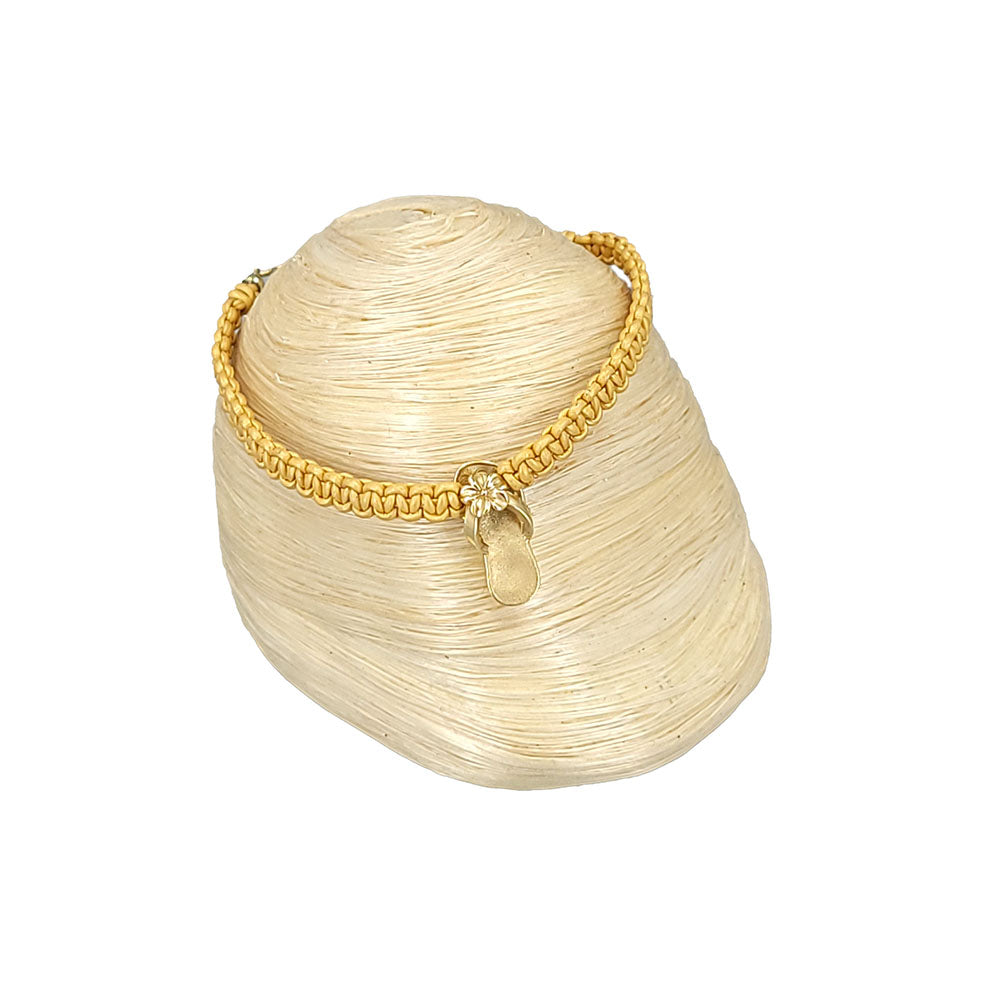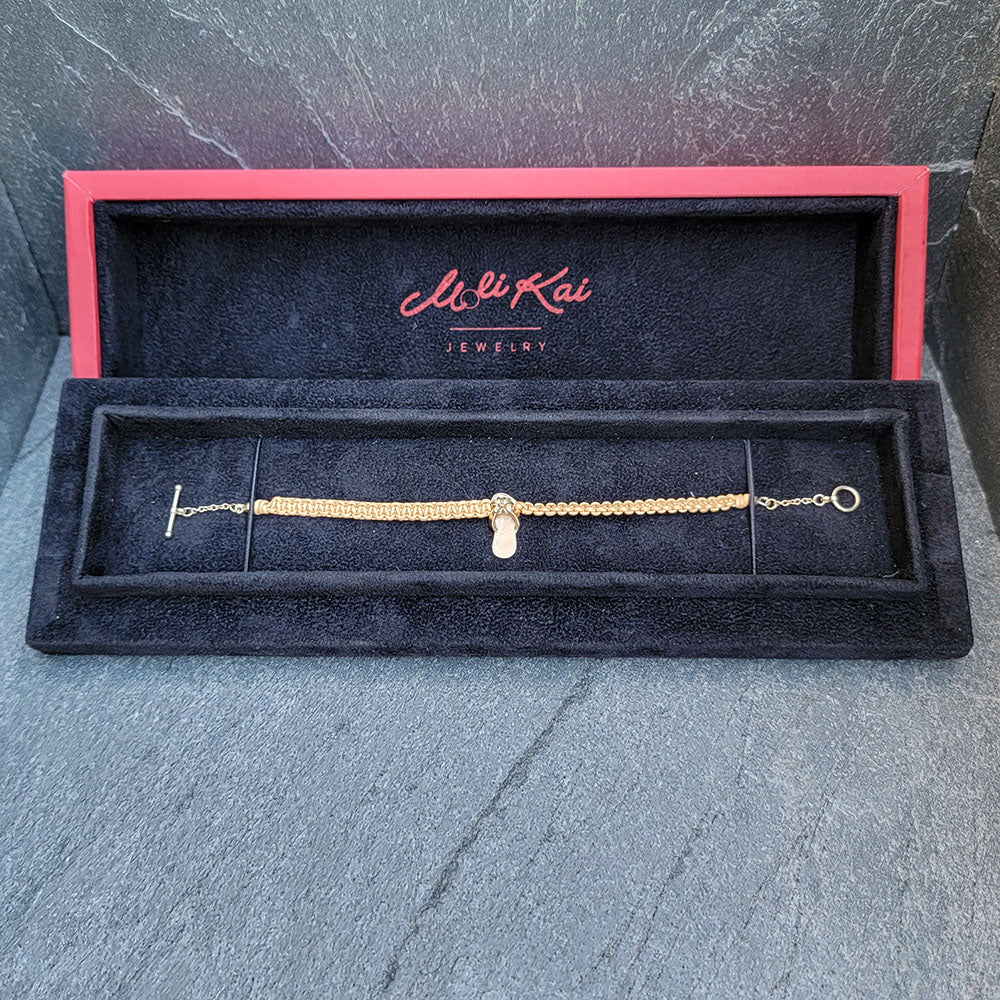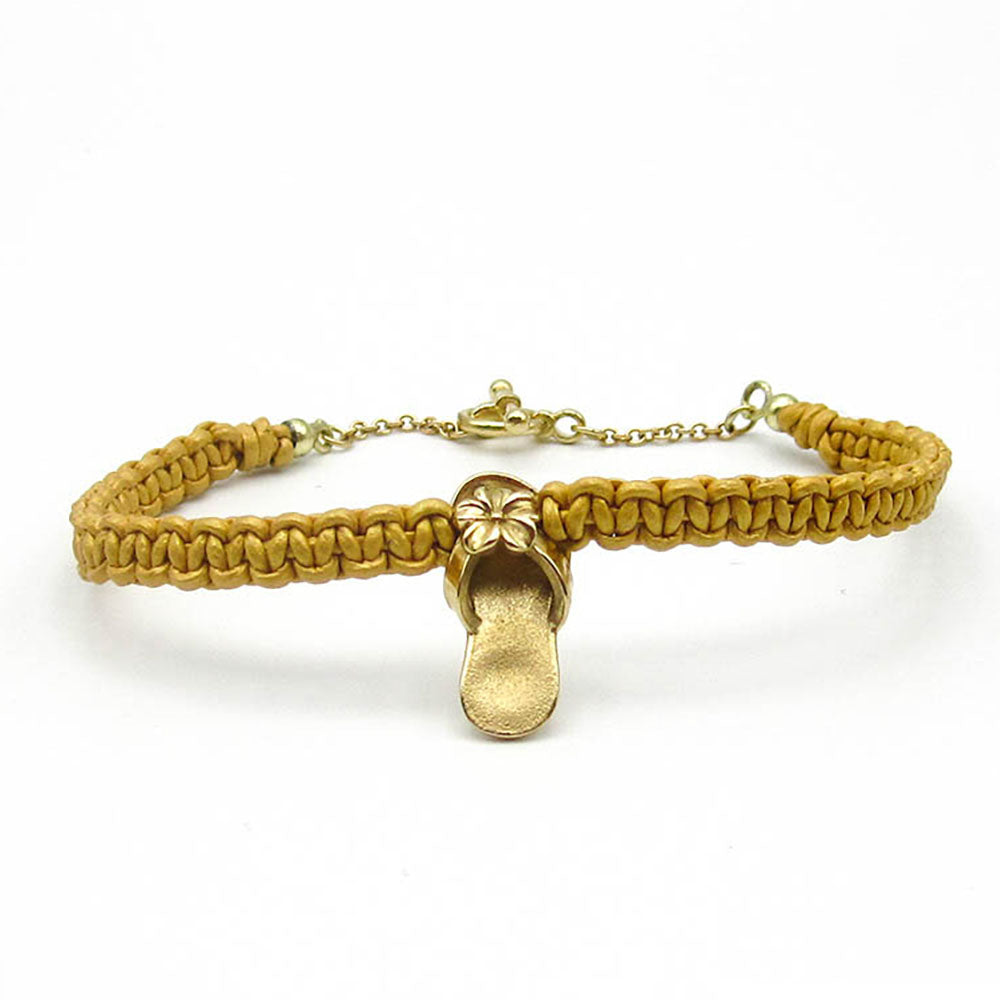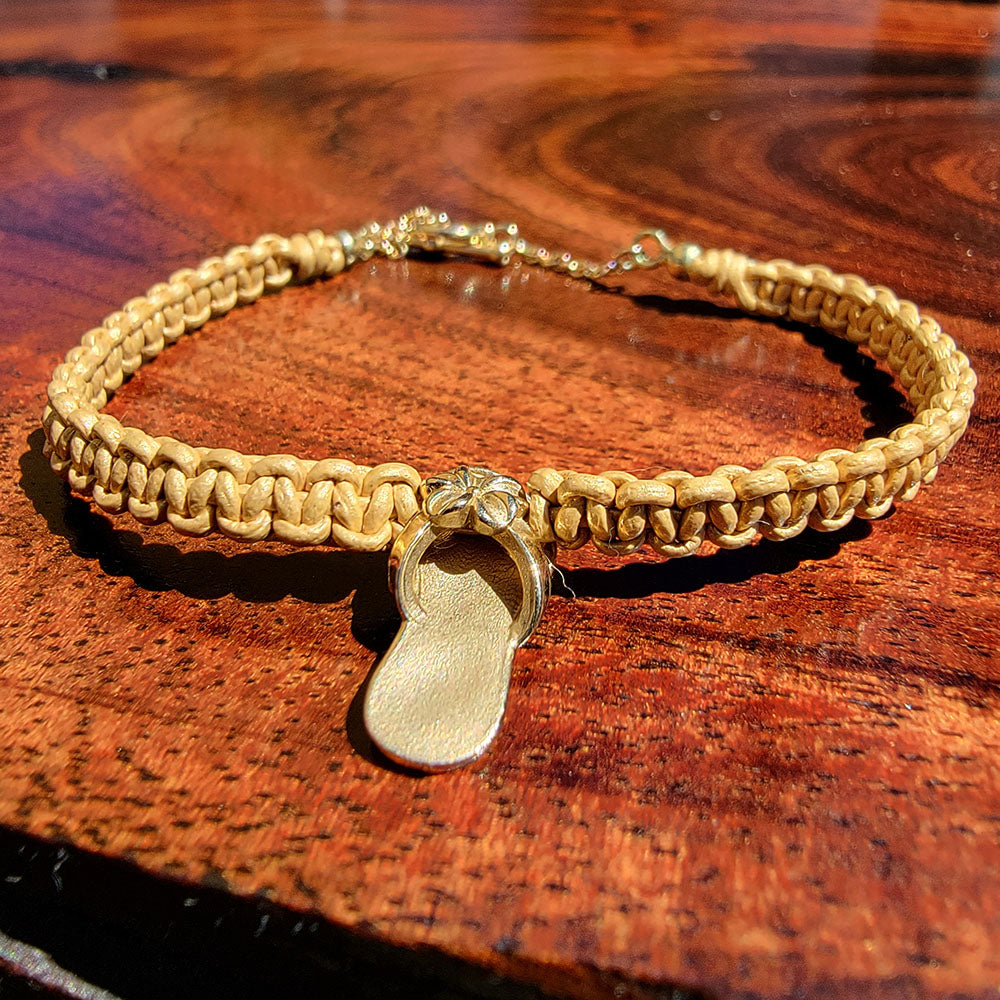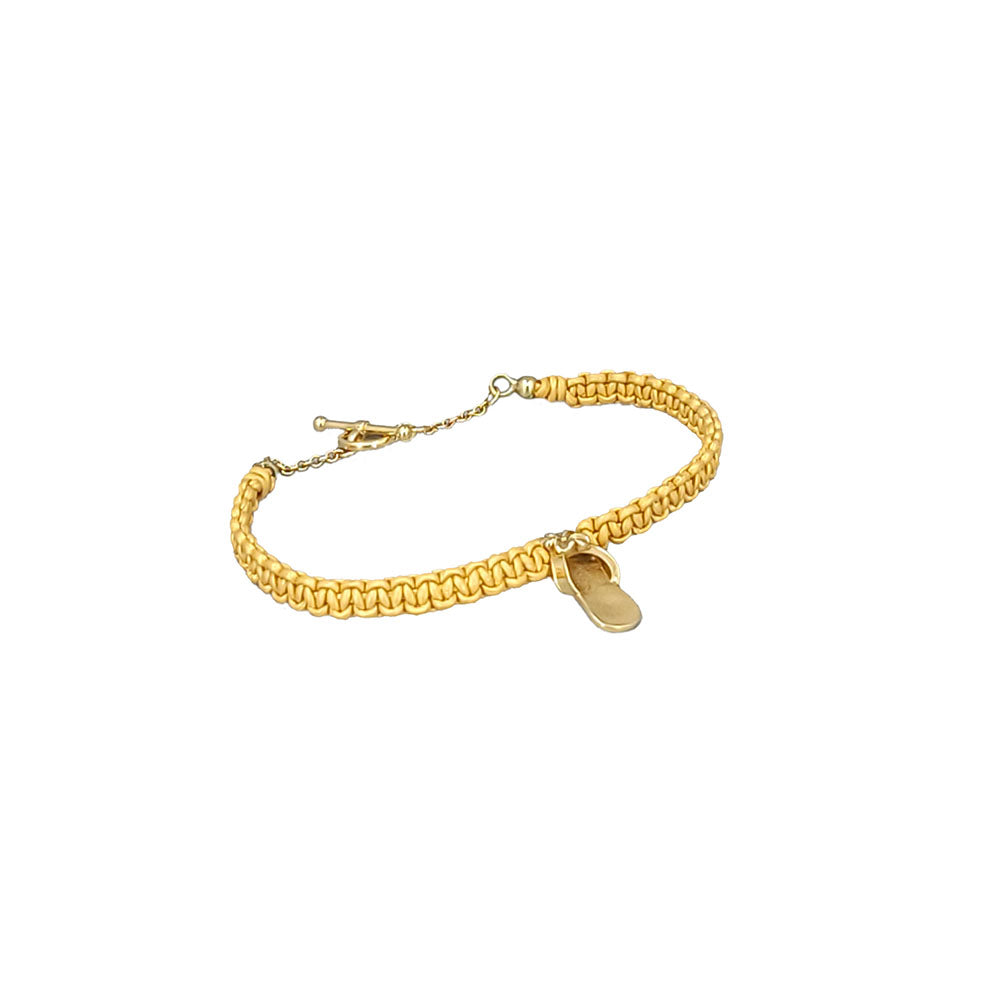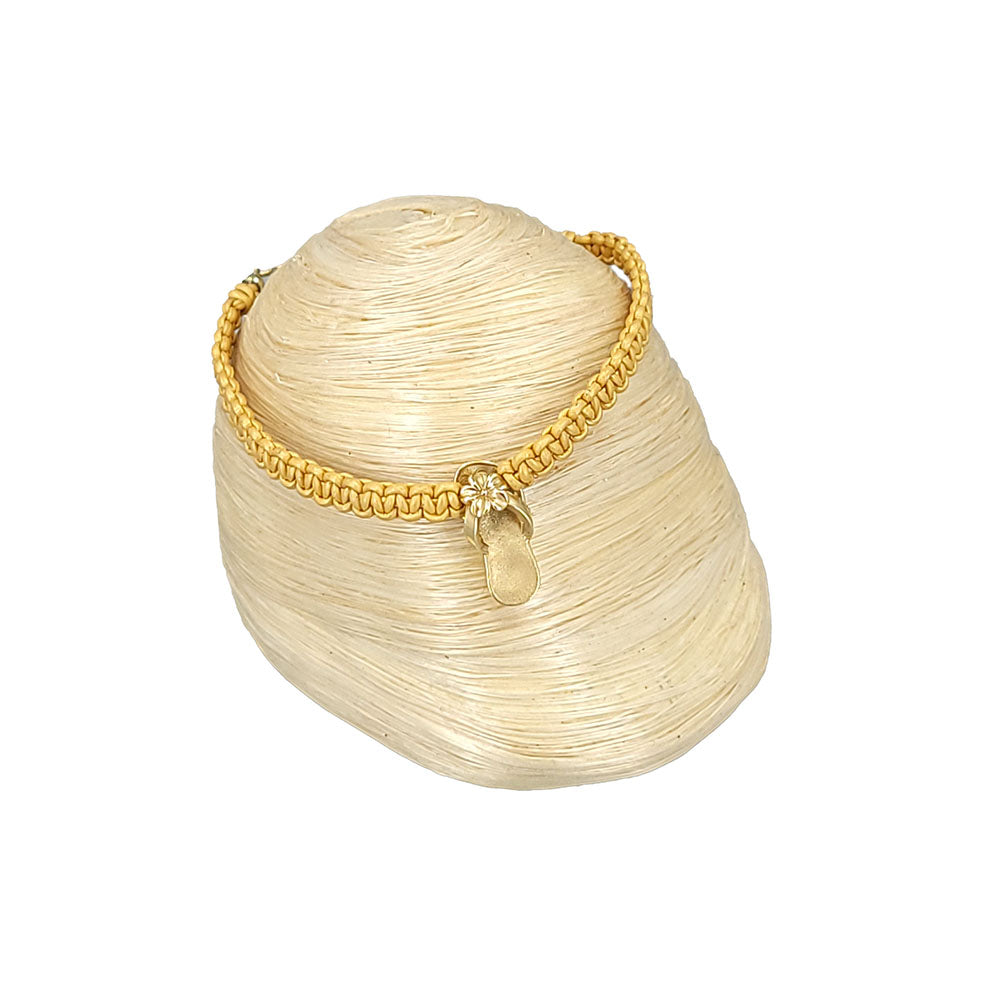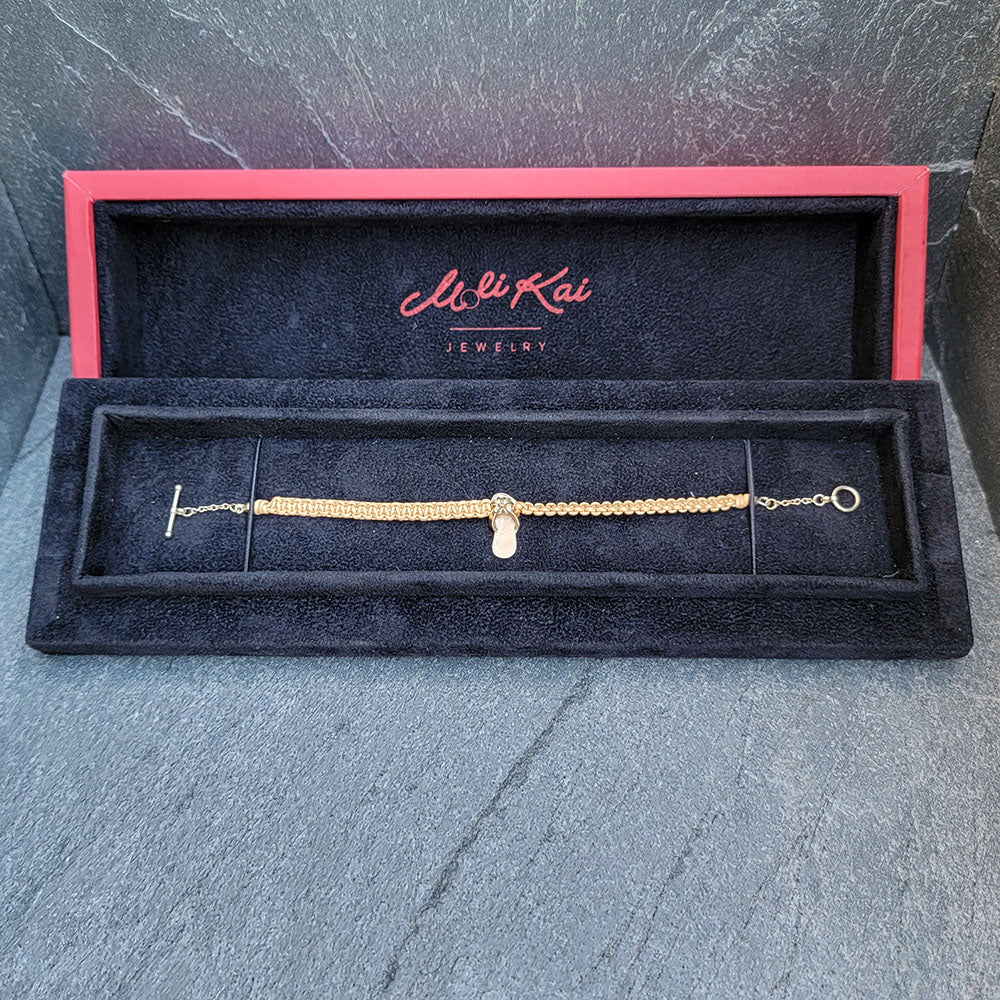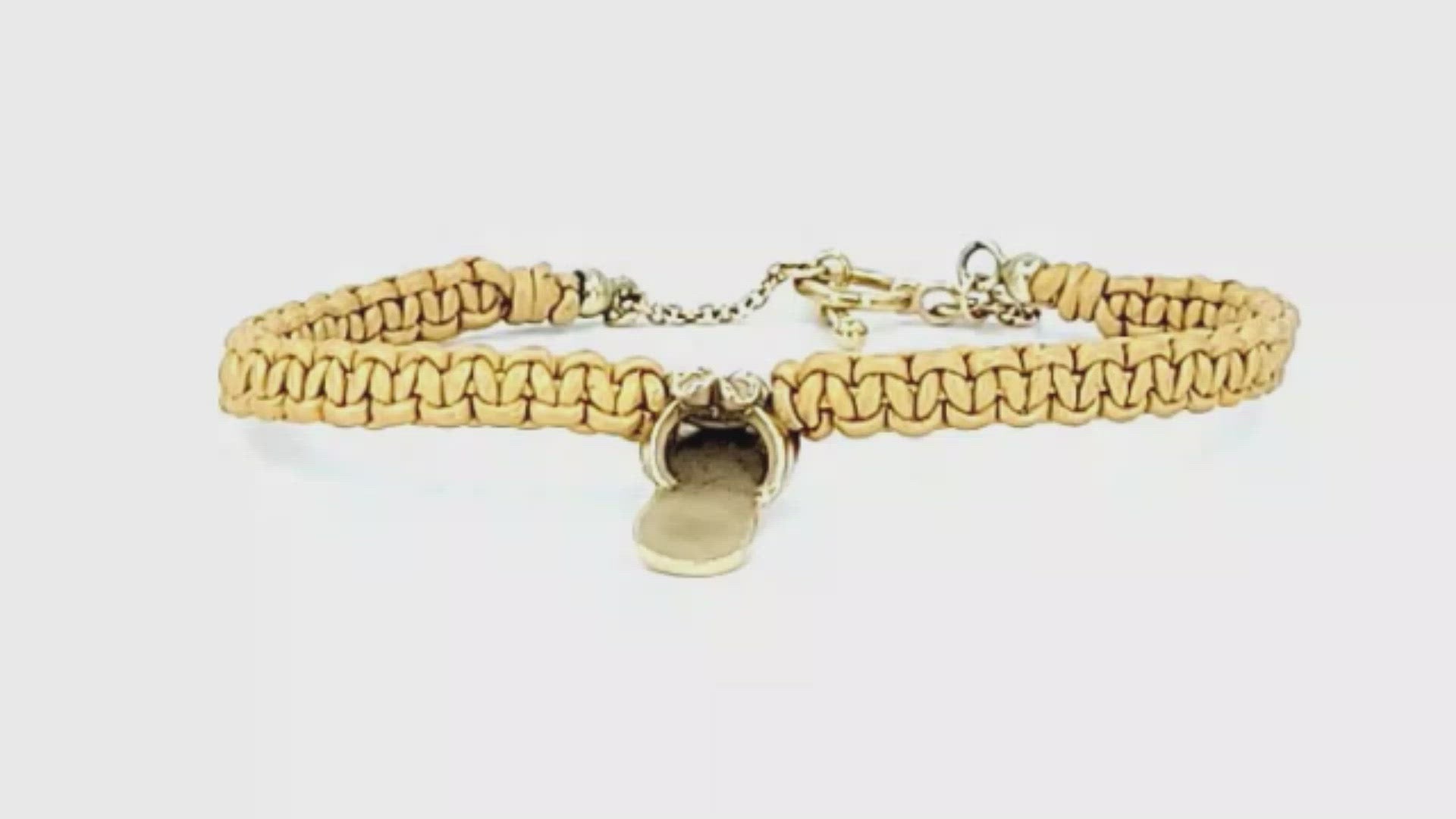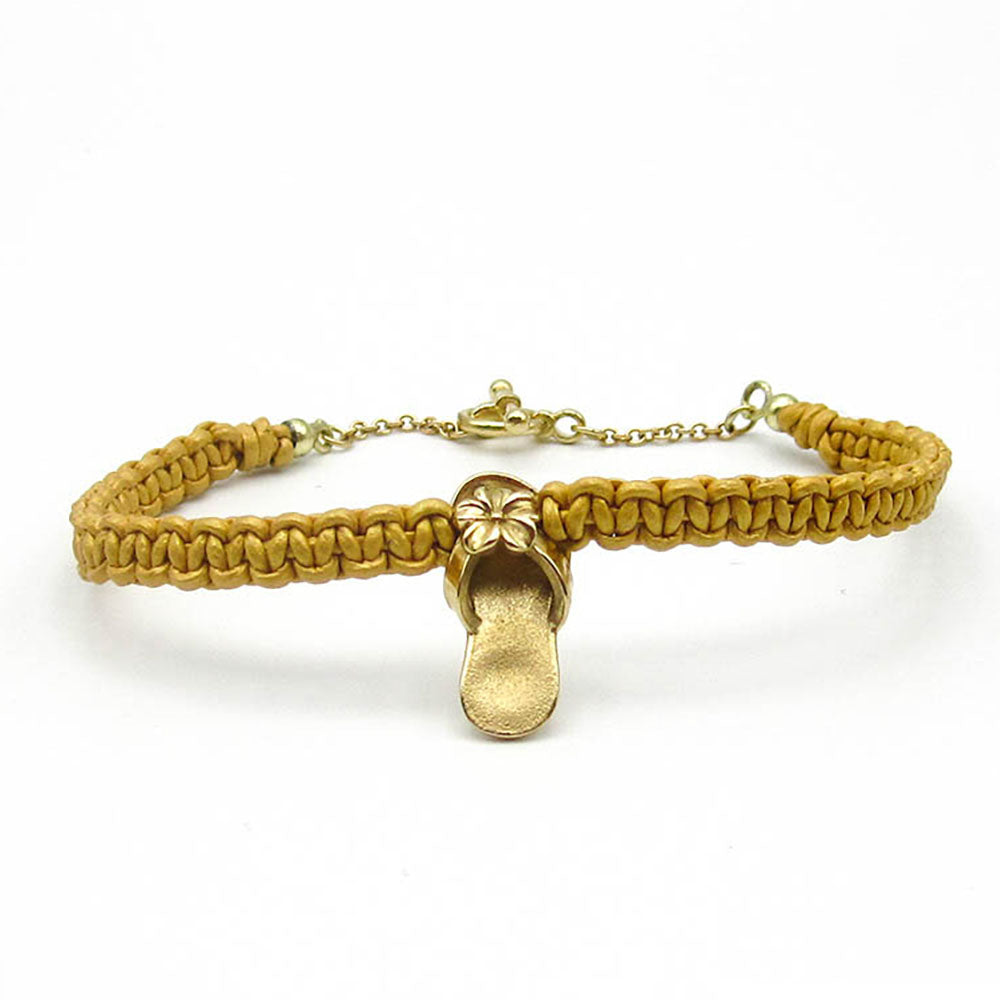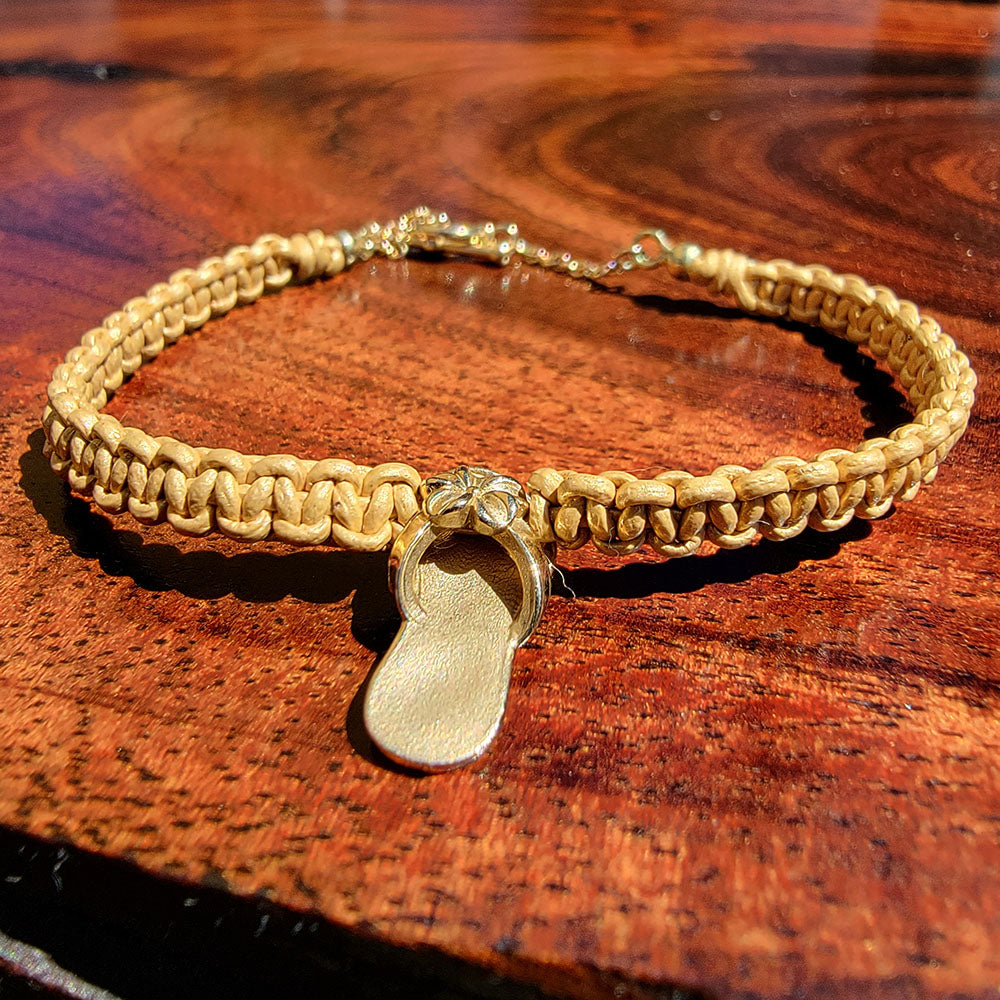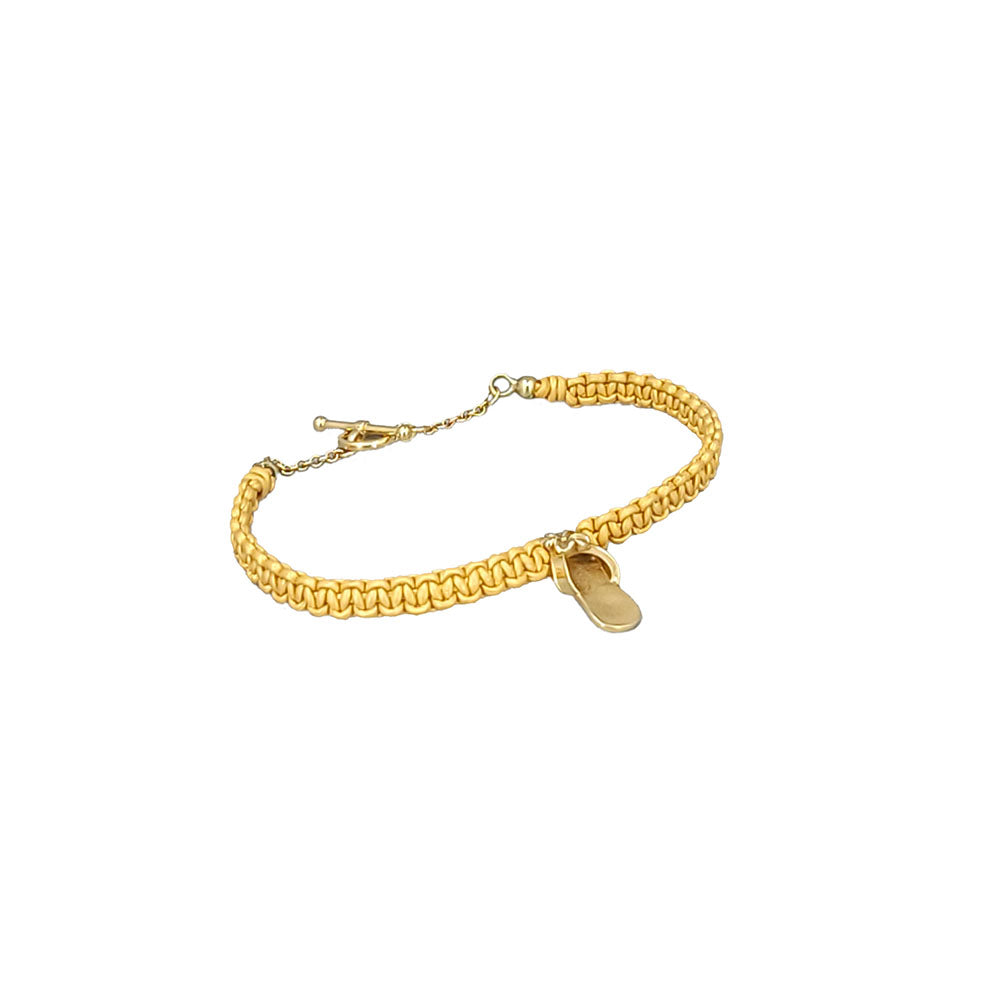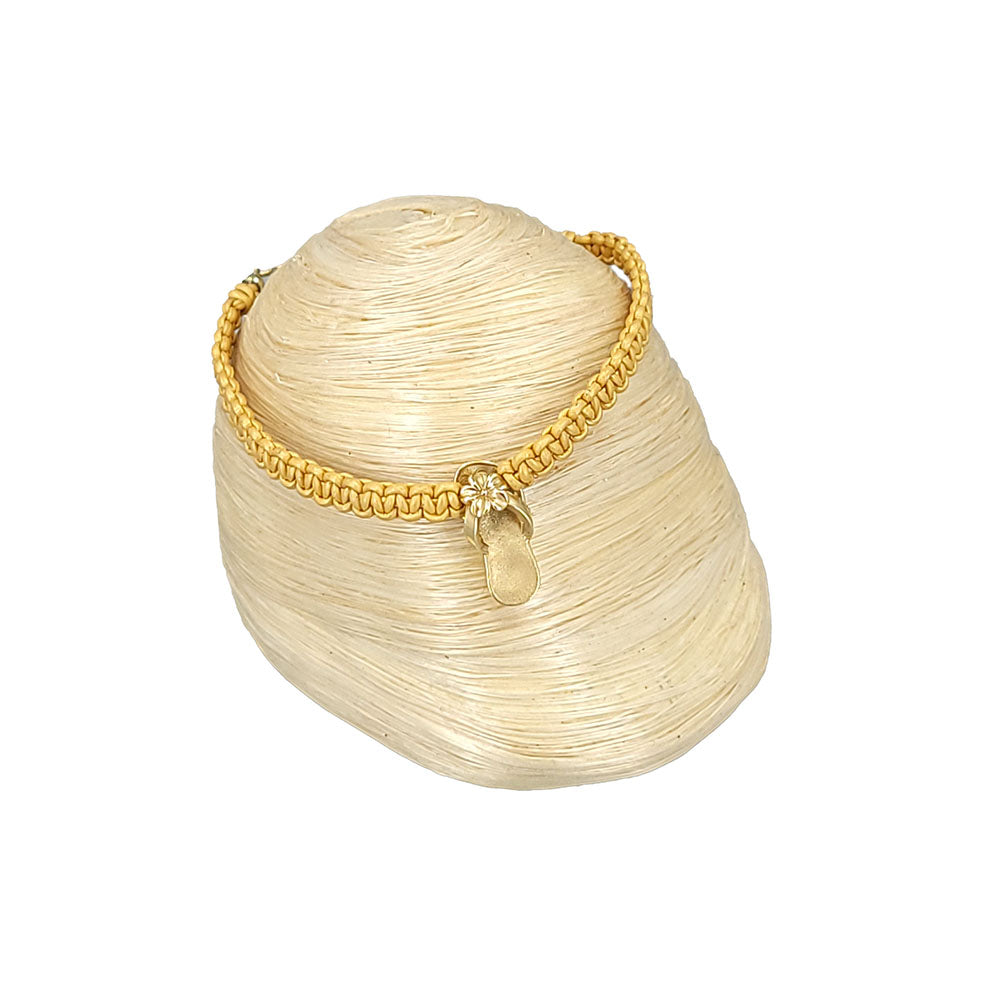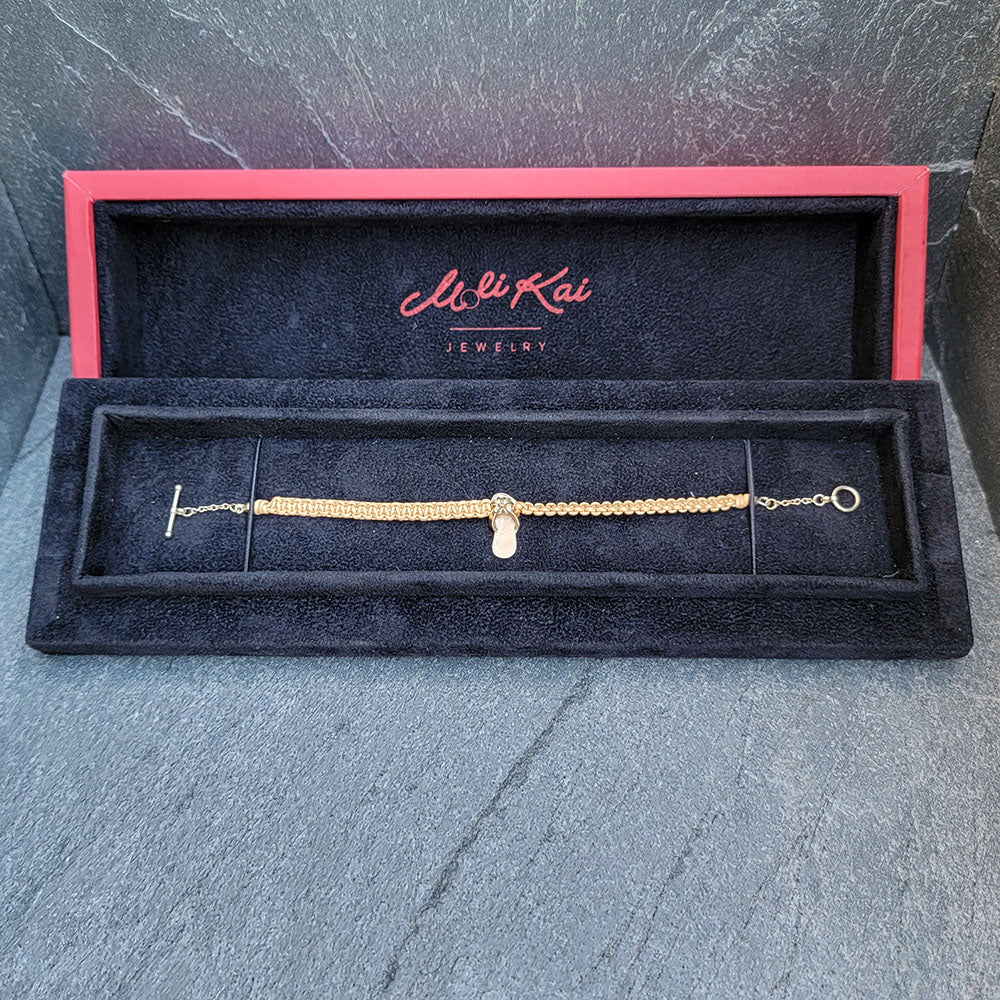 Slipper Leather Cord Bracelet
Kalipa - Slippers

Stylish Slipper Leather Hand Knotted Cord Bracelet. 14k yellow gold Slipper with flower charm on a hand knotted leather cord completed with a 14k yellow gold toggle clasp. Hand knotted to sit flat on your wrist. Shines gracefully and so refined. Not just your ordinary slipper. Exquisitely detailed flower graces the top of the slipper. Simple yet elegant. The 14k yellow gold toggle clasp has a 14k yellow gold cap and chain for a discerning finish. Add this not so ordinary slipper to your collection.

Details
14k Yellow Gold Slipper with Flower Charm
1.5 mm Metallic Gold Round Leather

14k Yellow Gold Toggle Clasp
Length - 7"