E Komo Mai - Welcome...Come In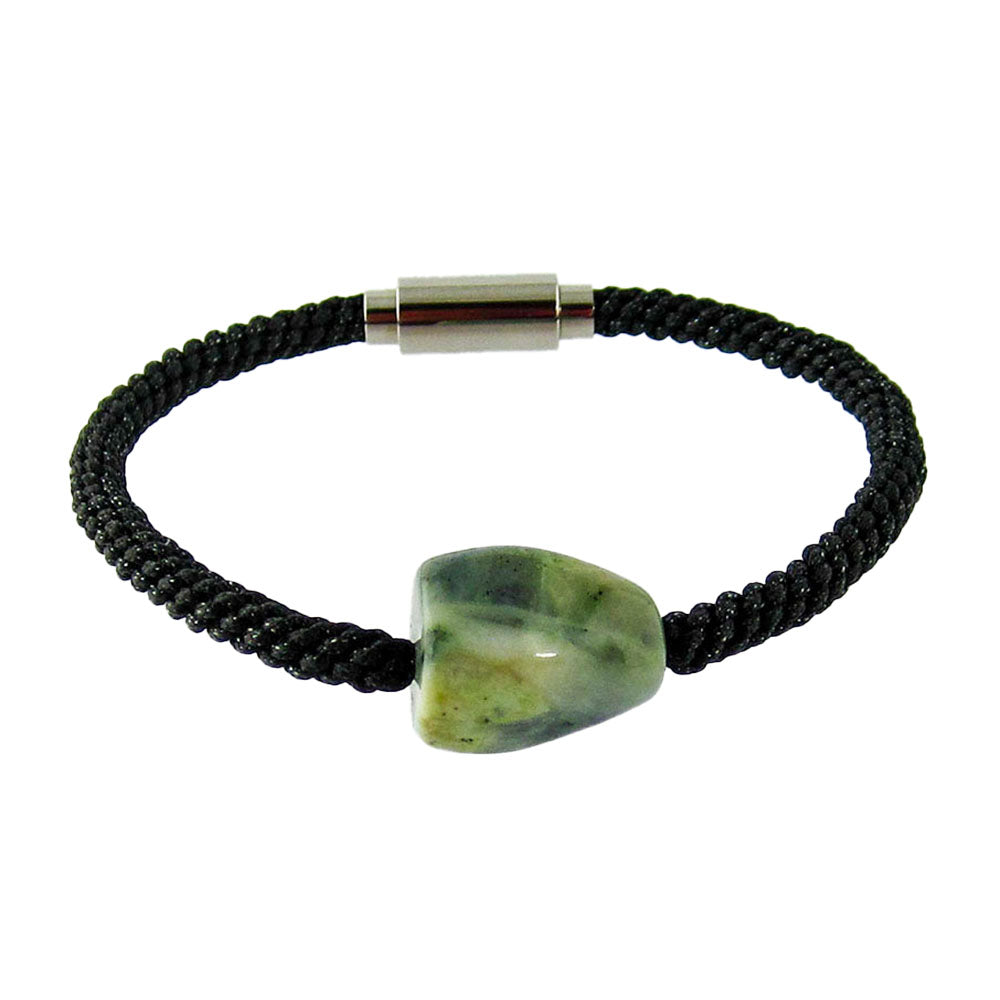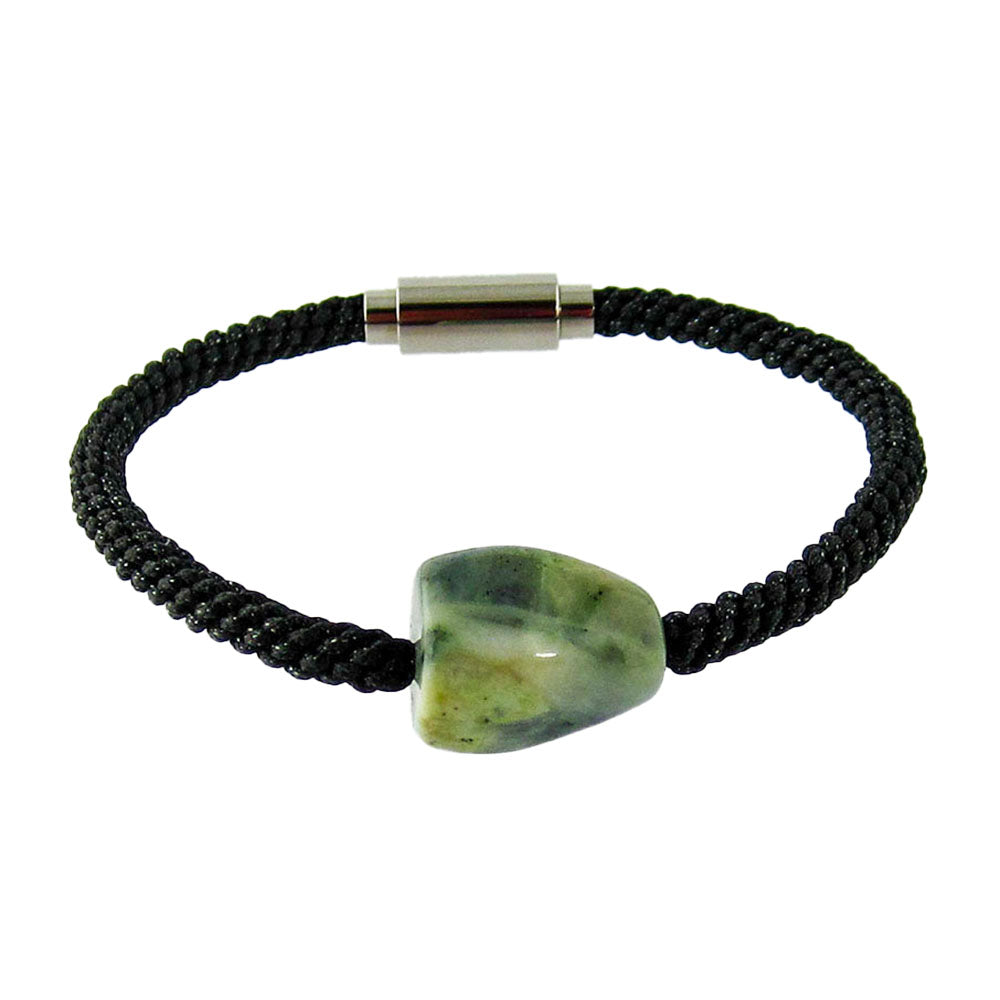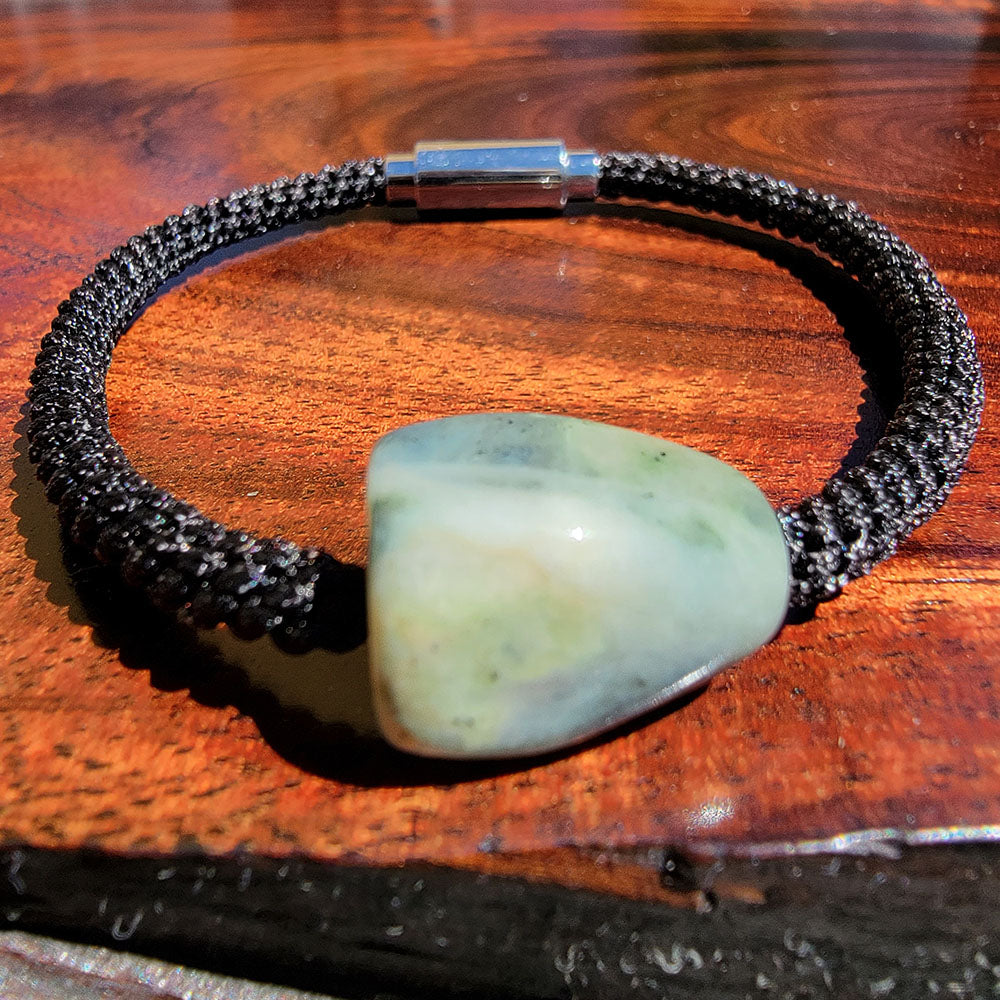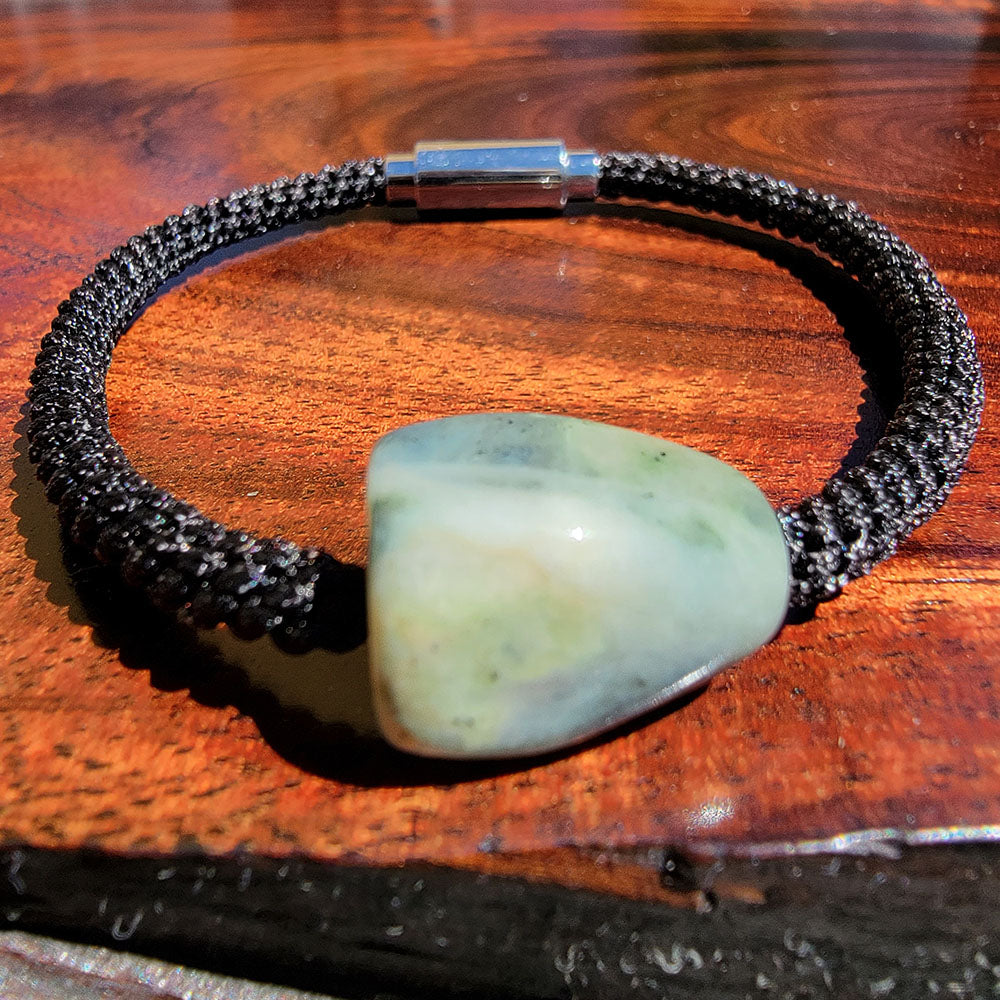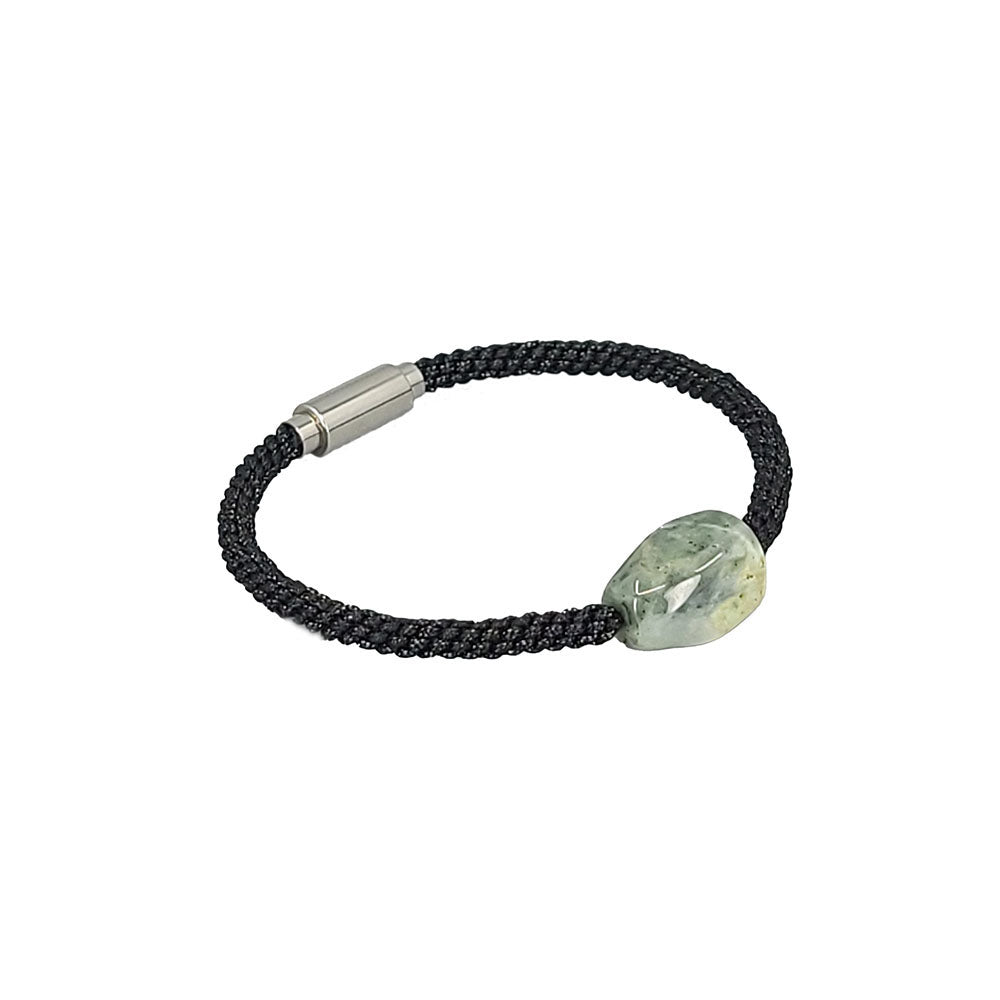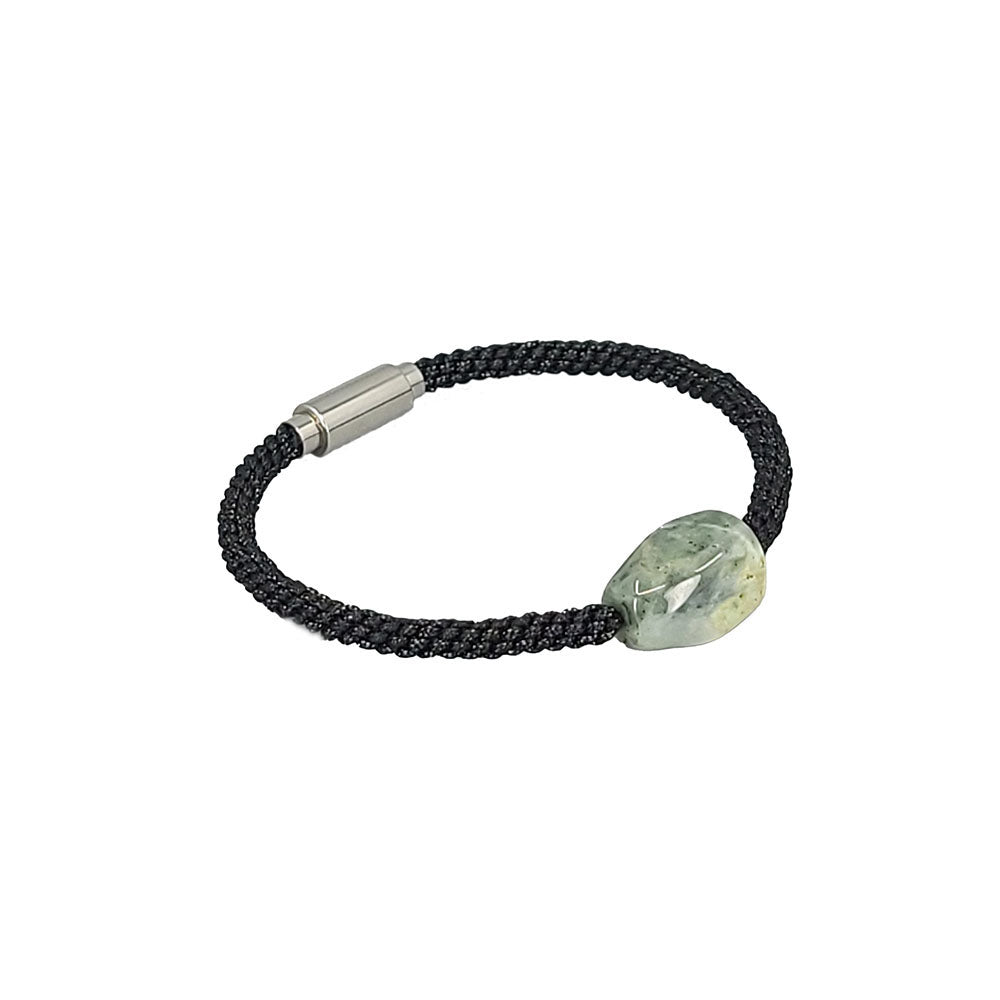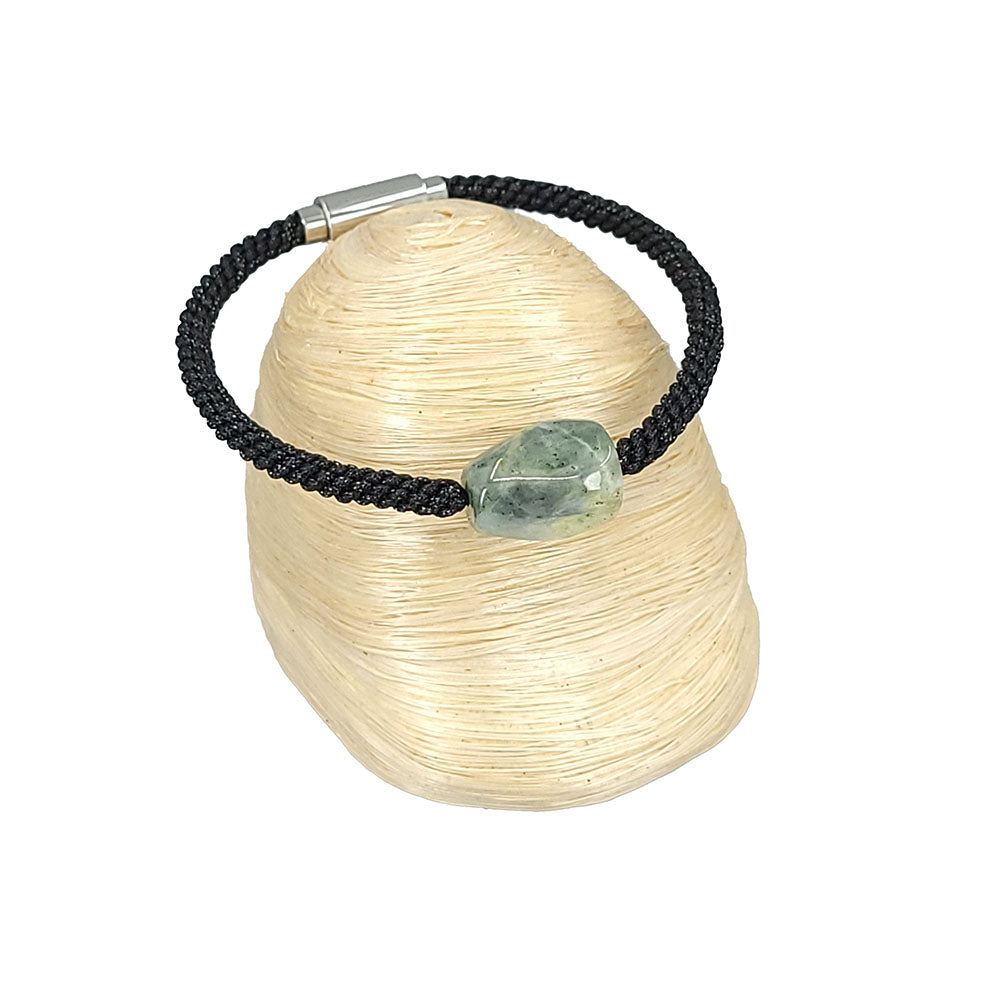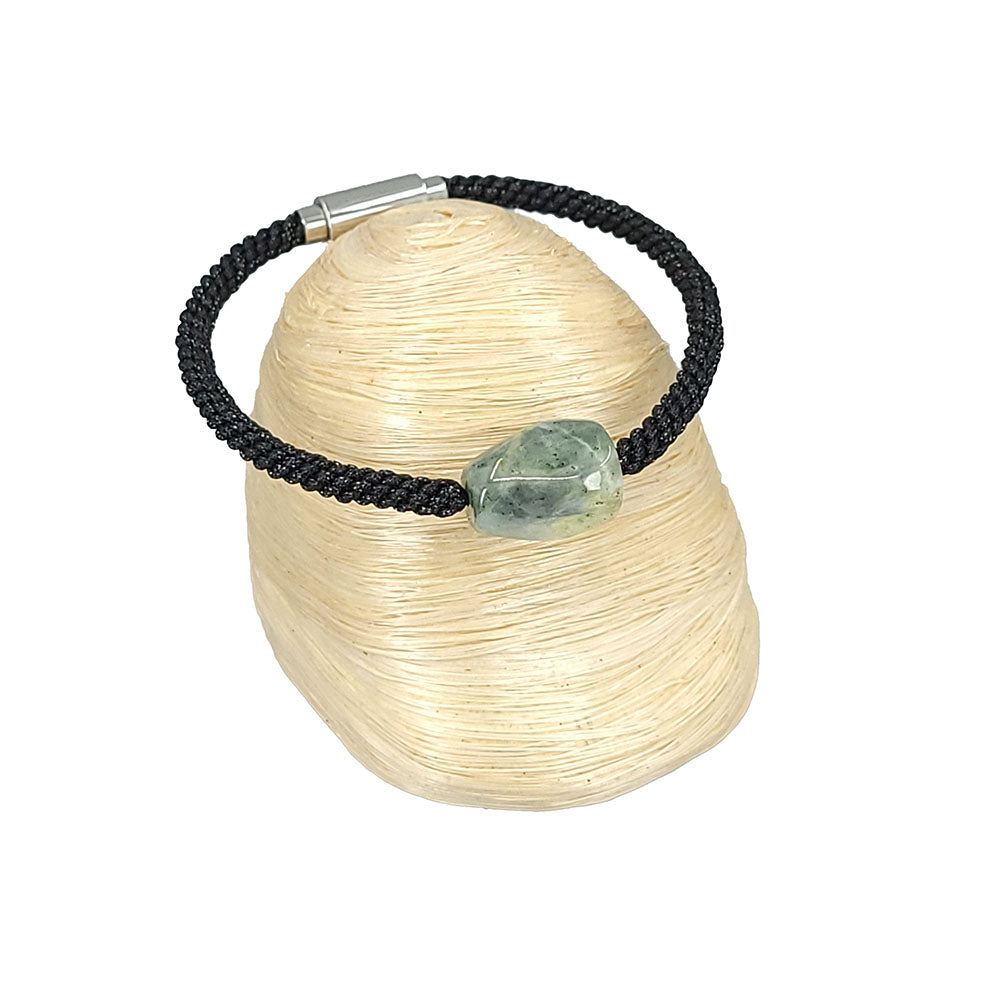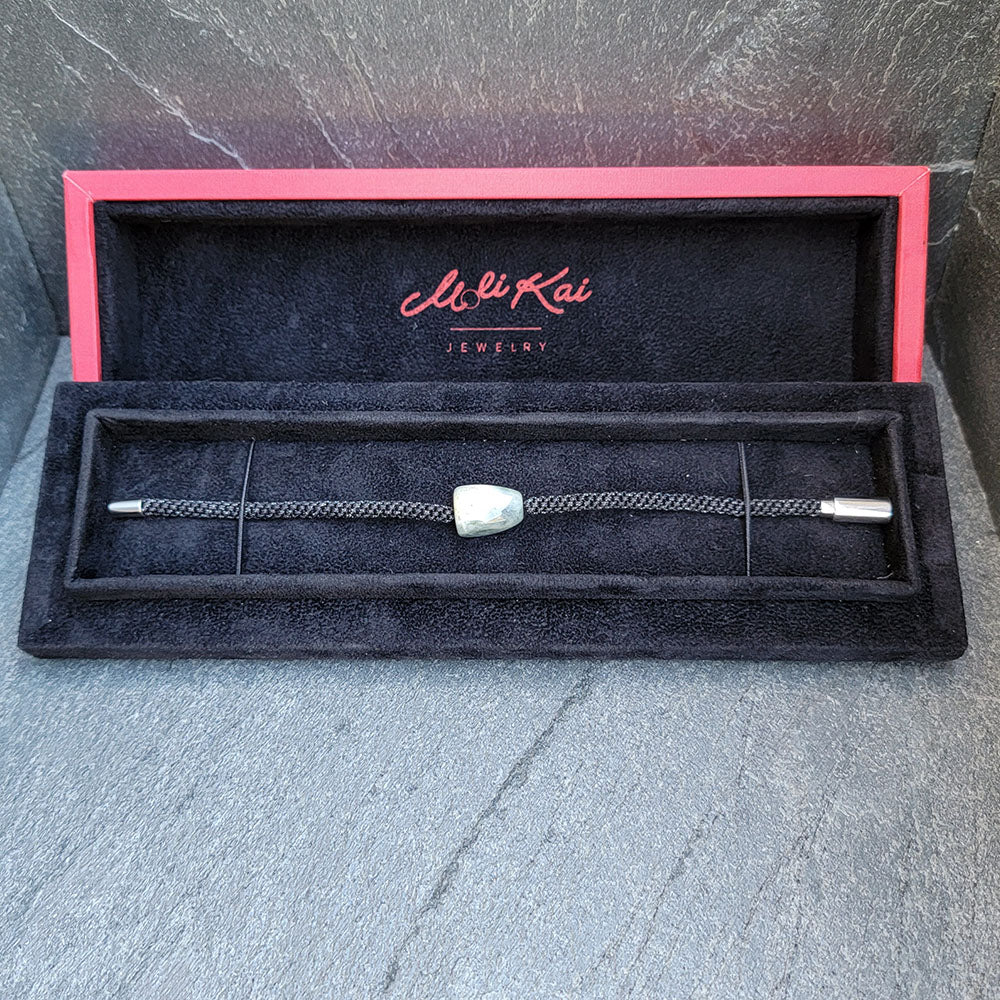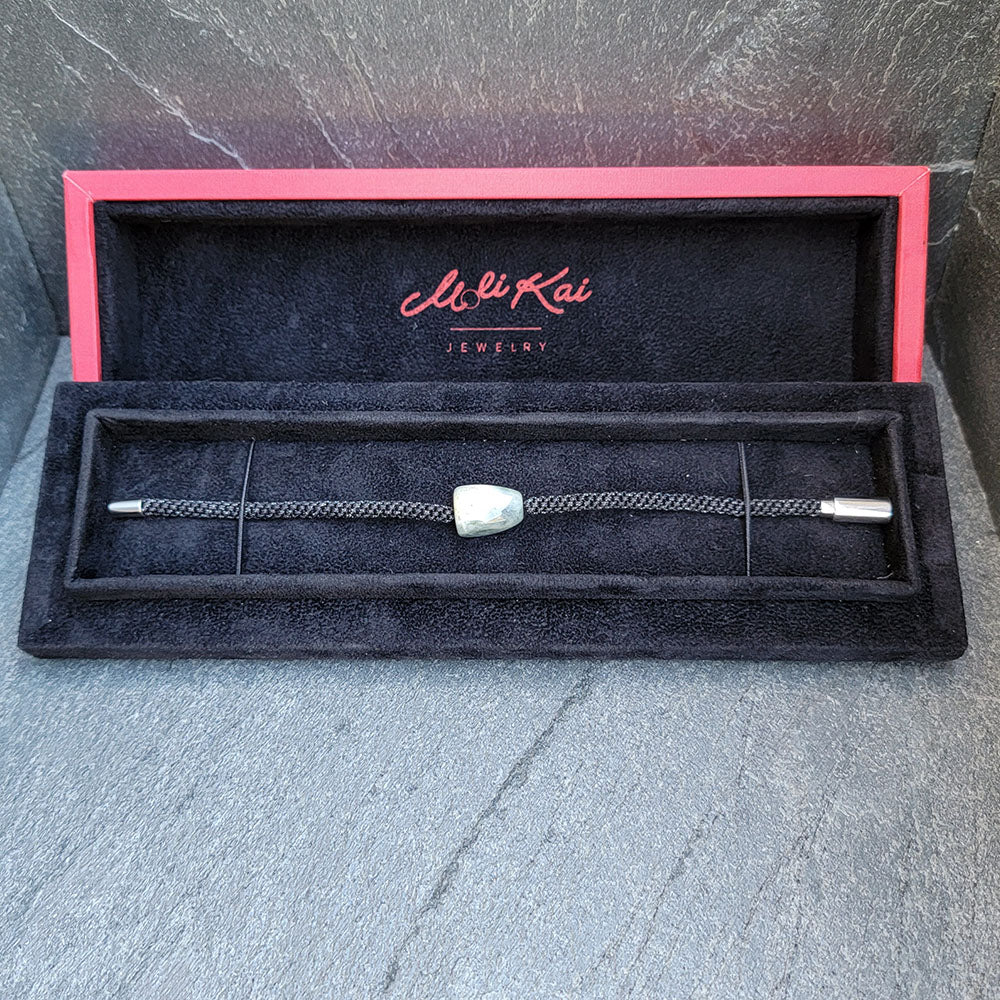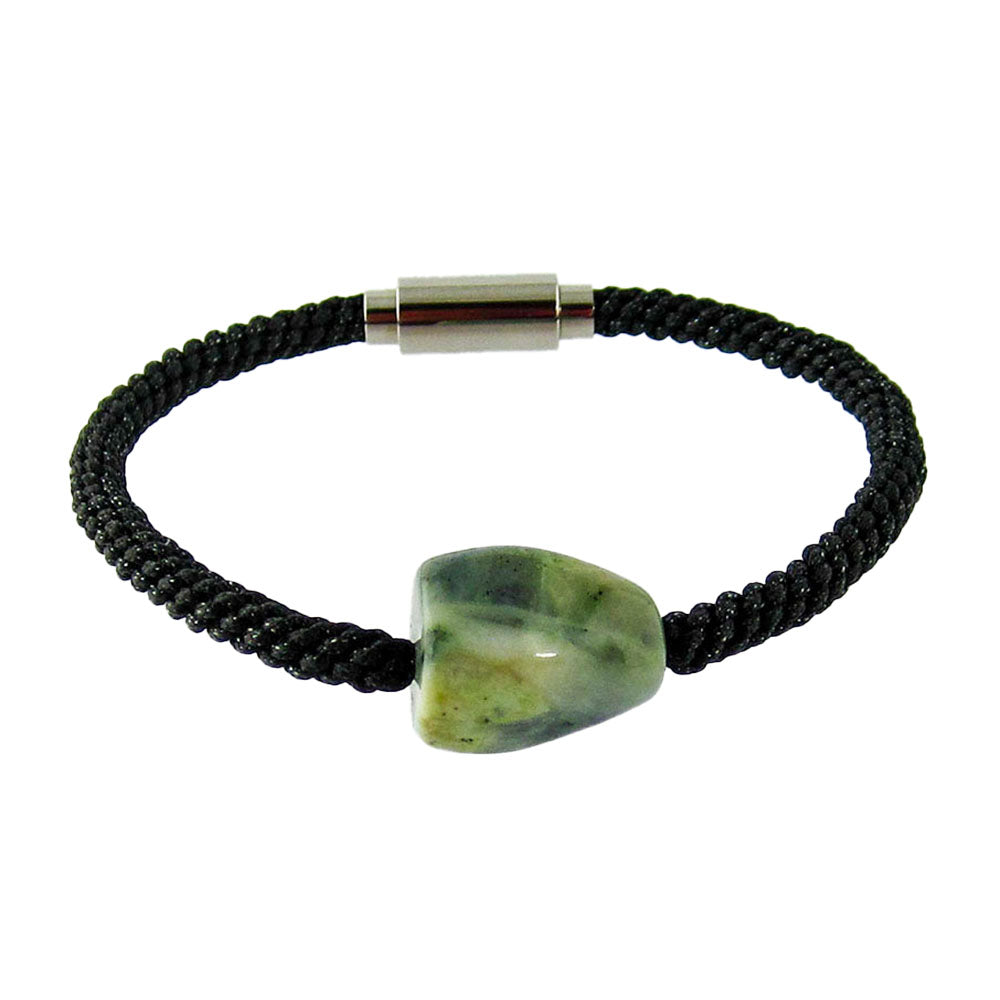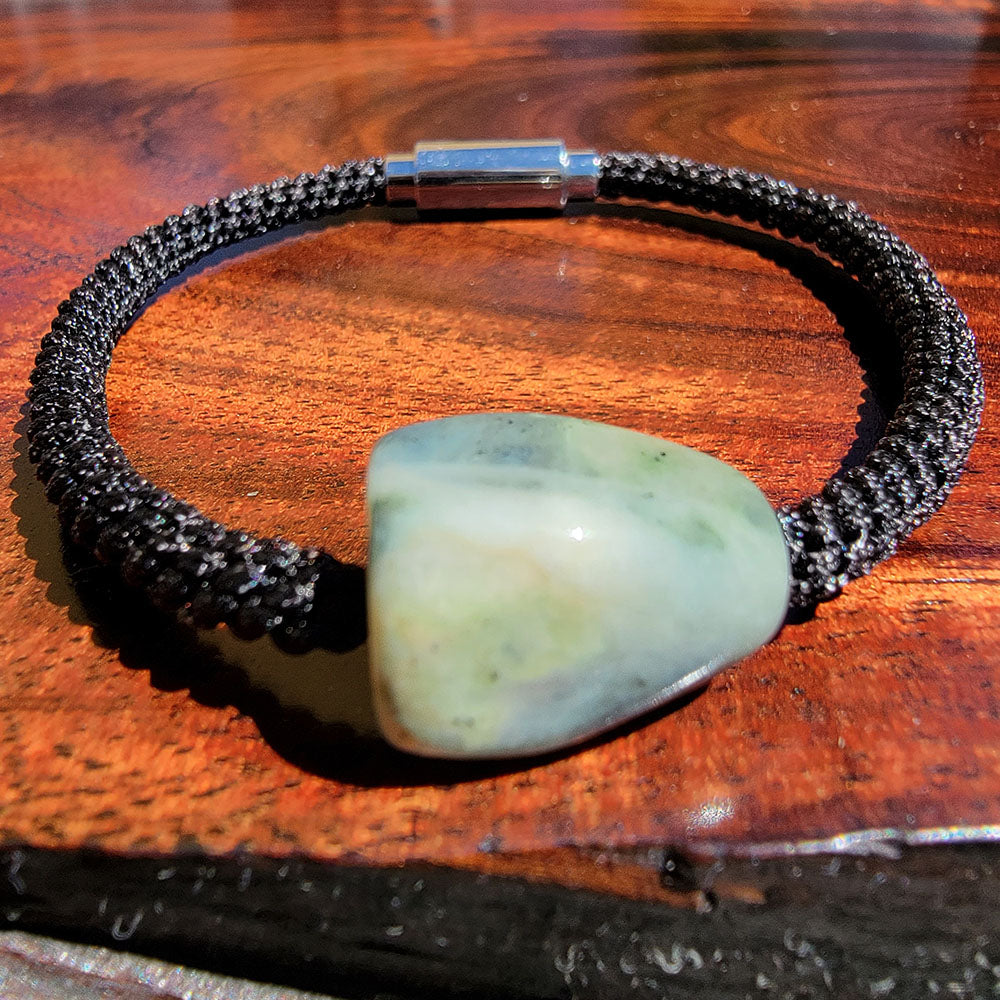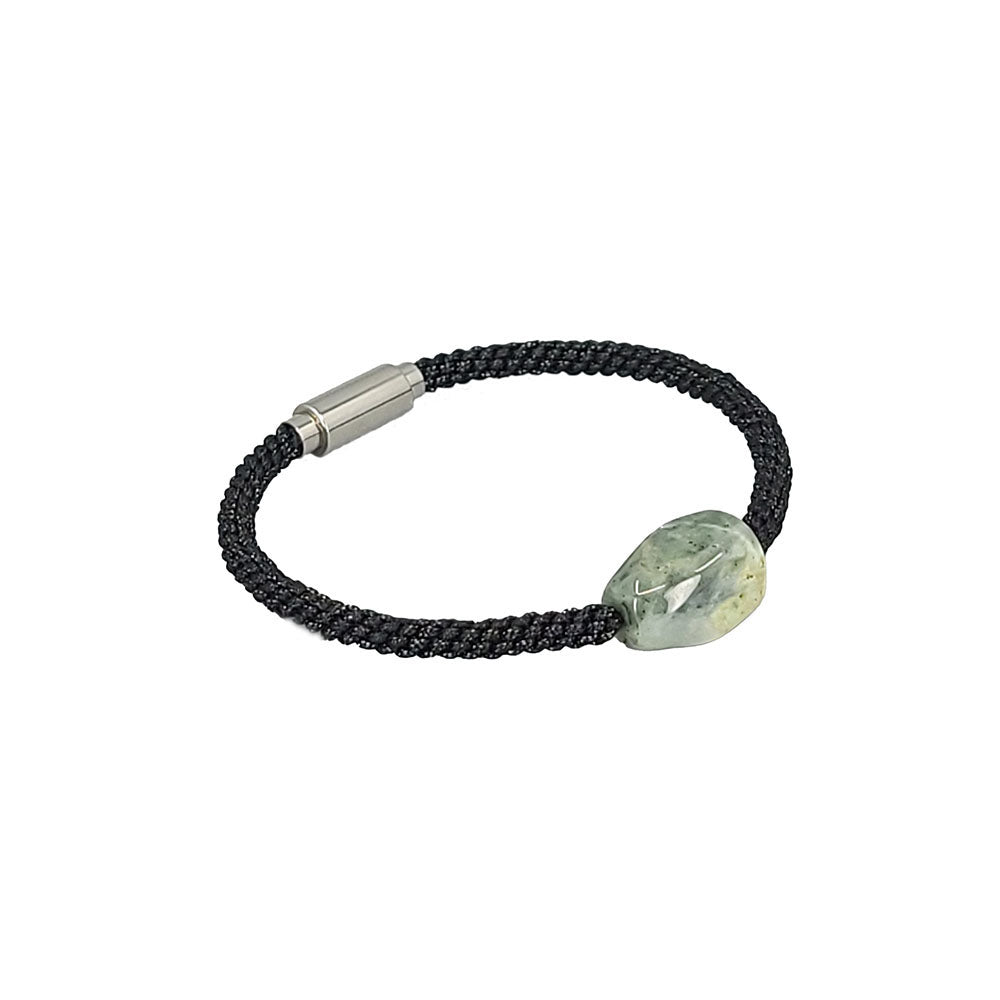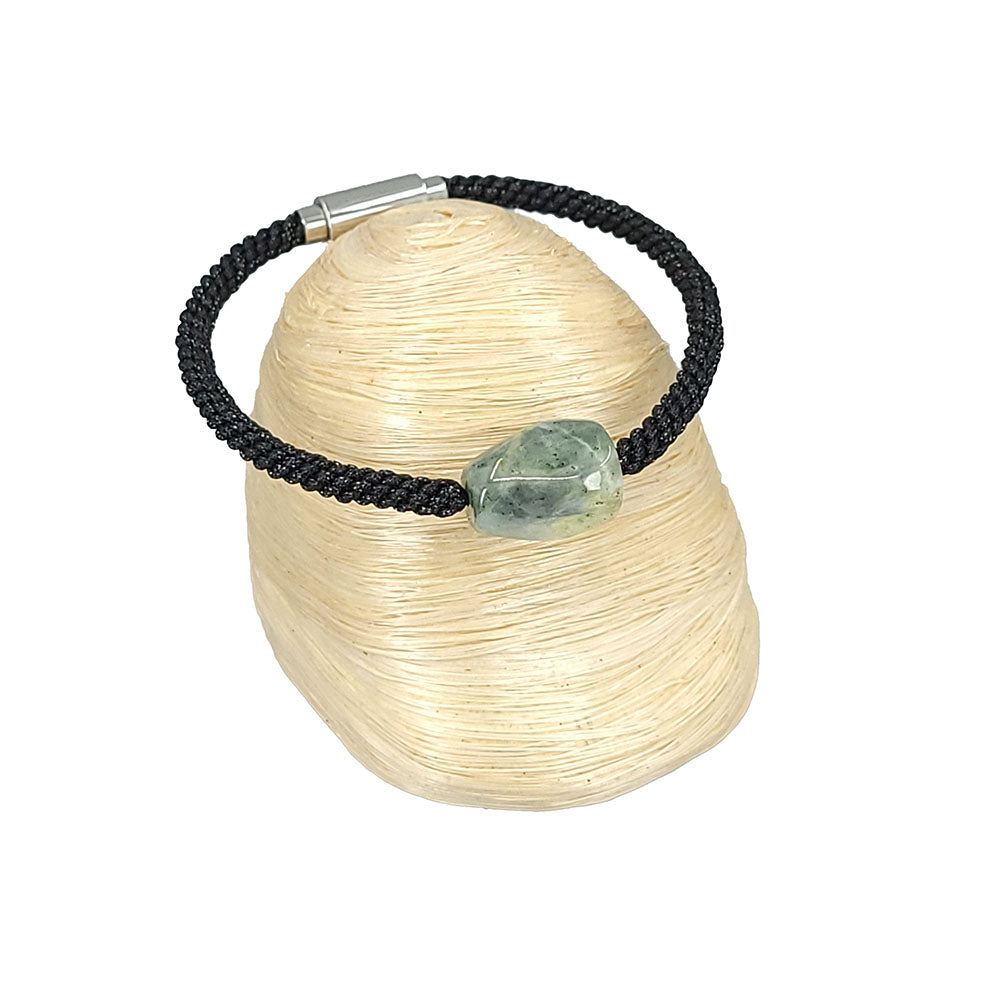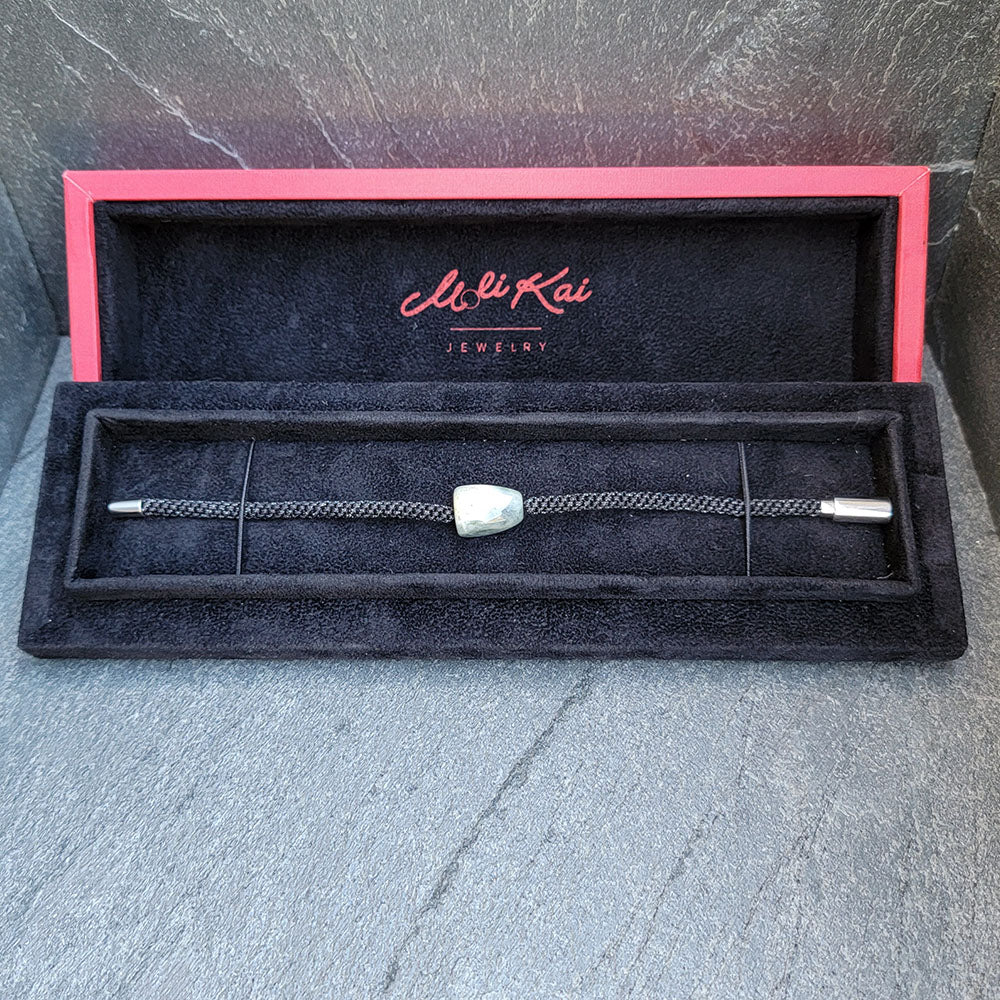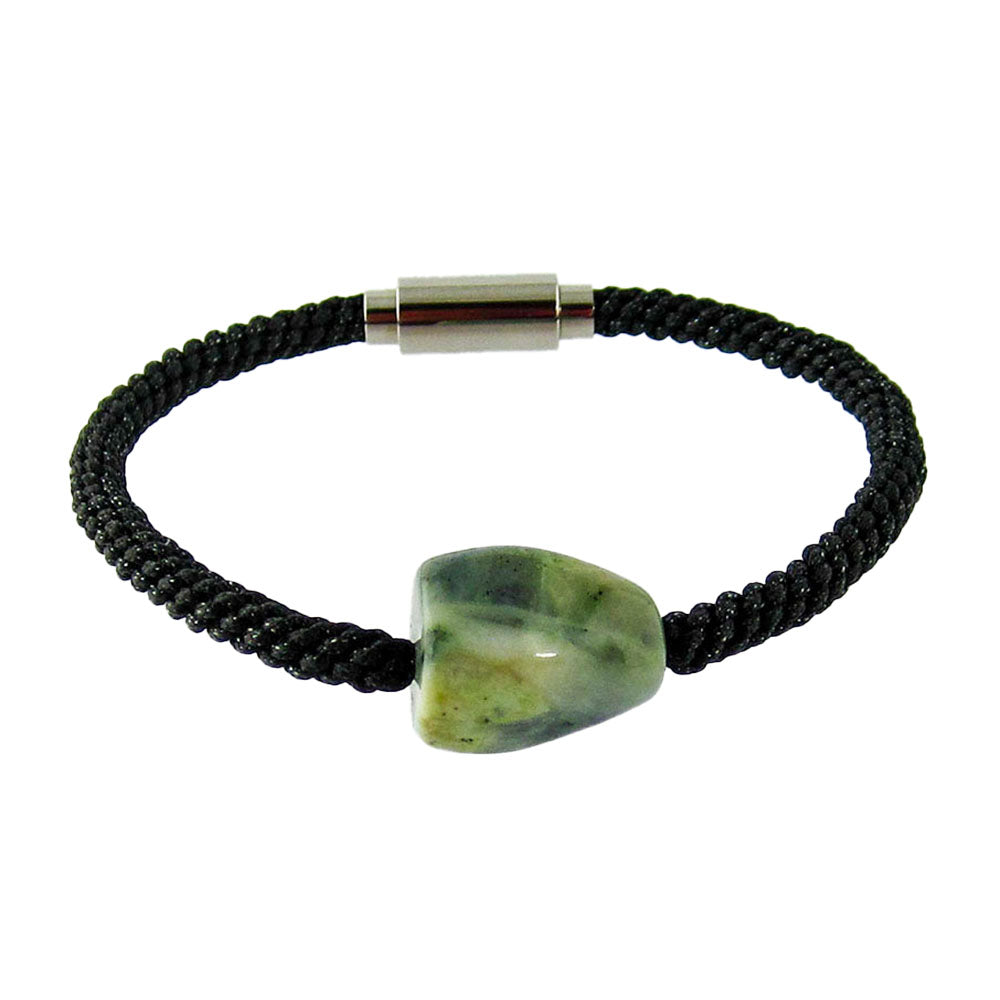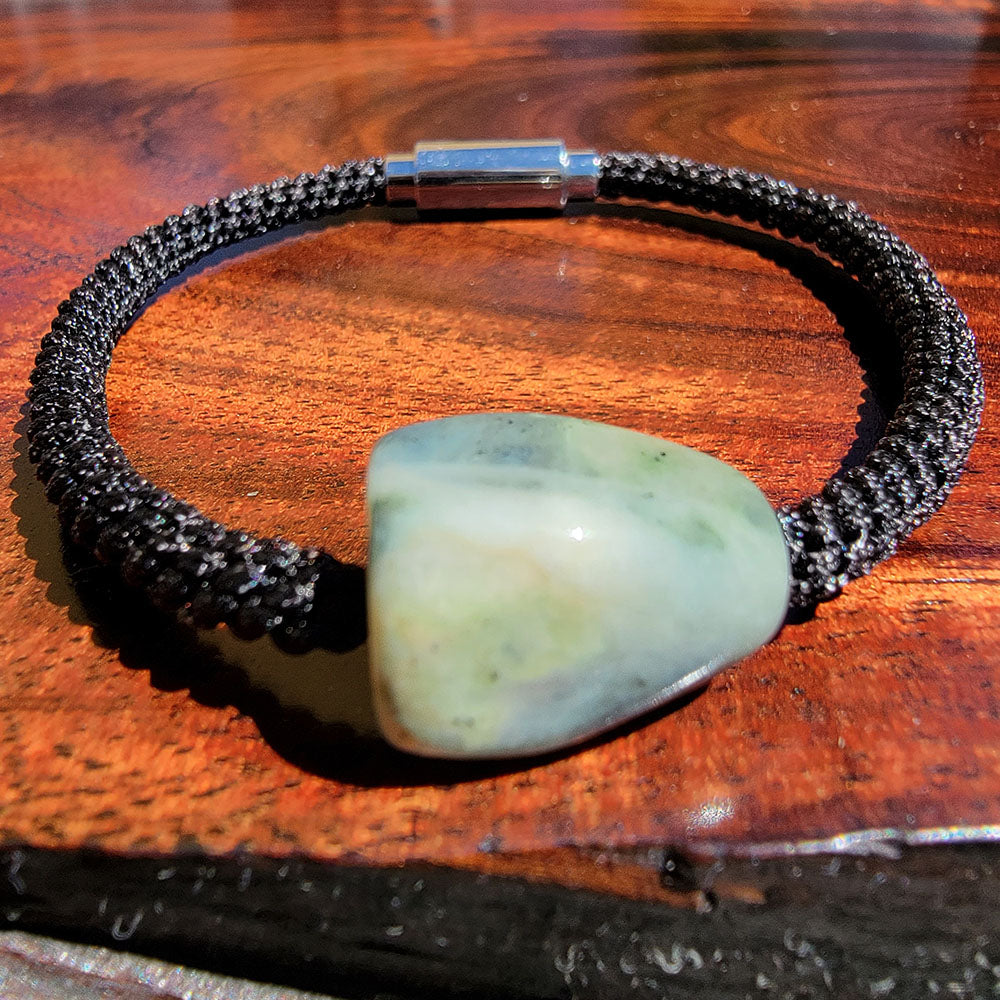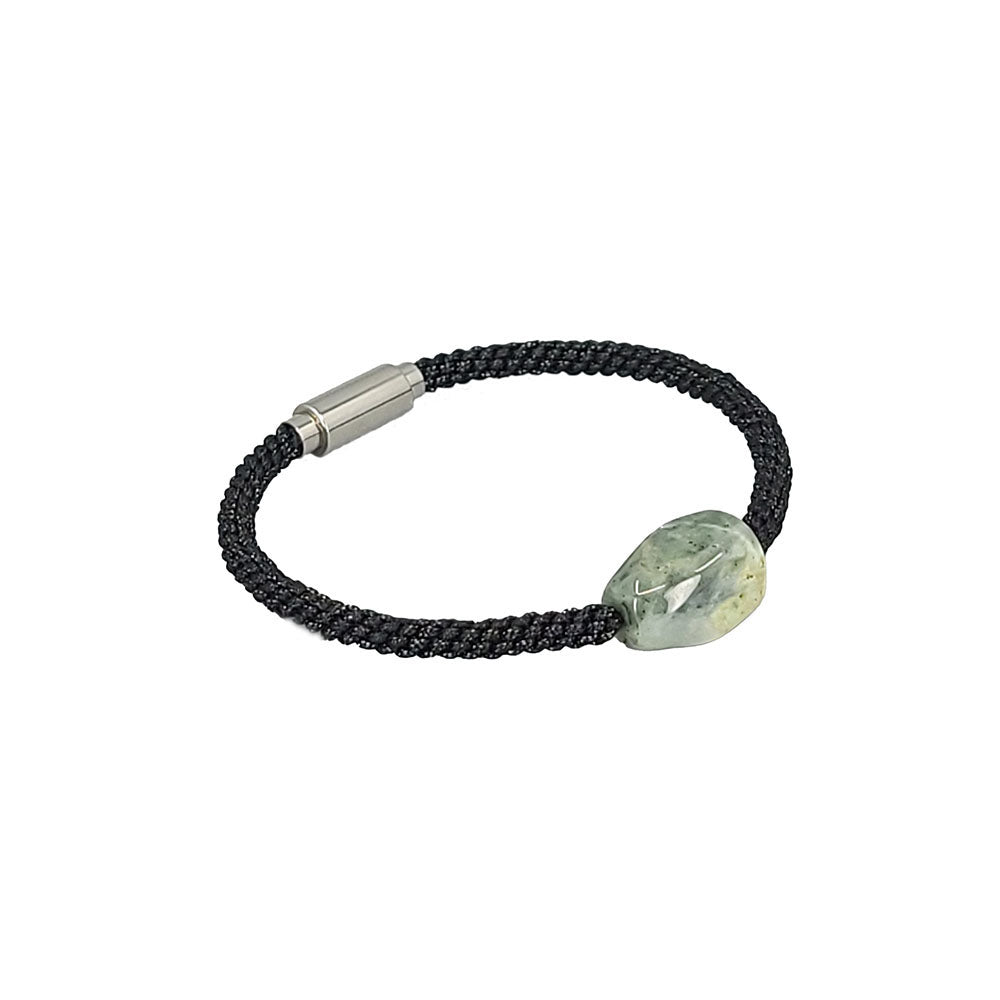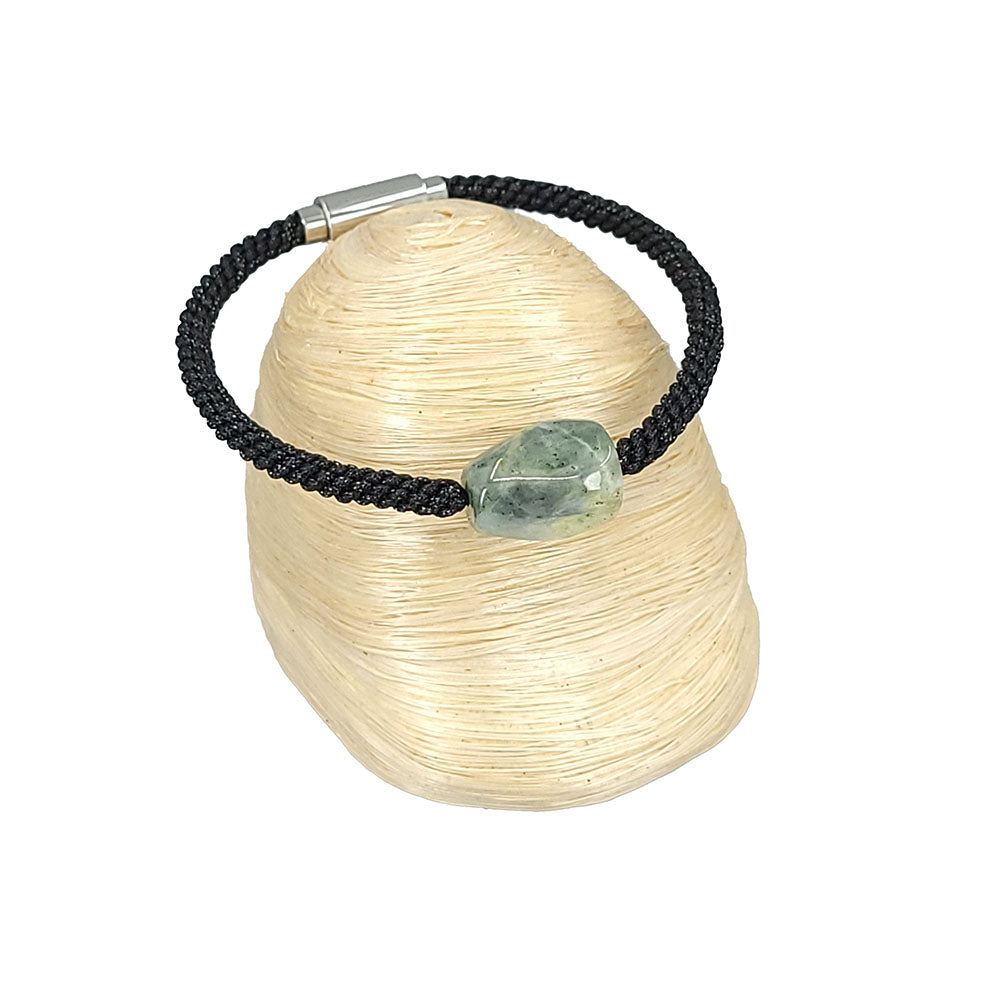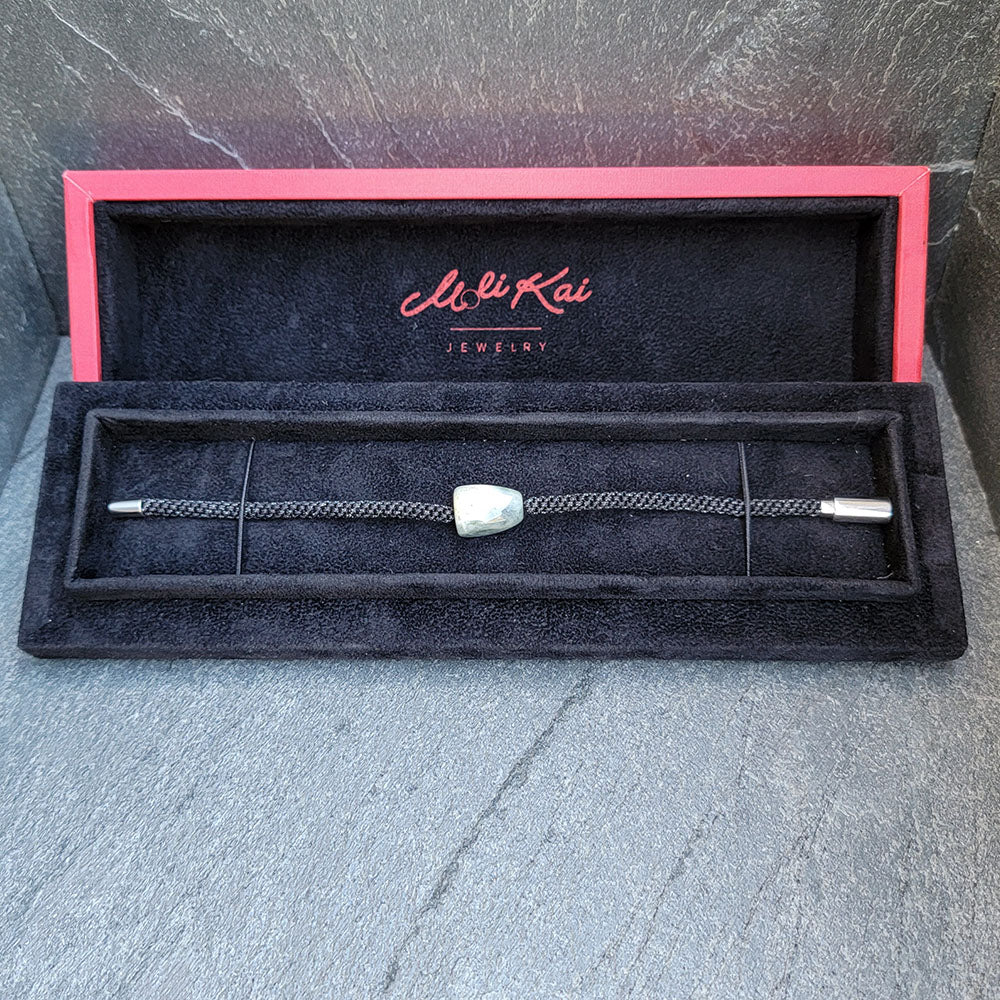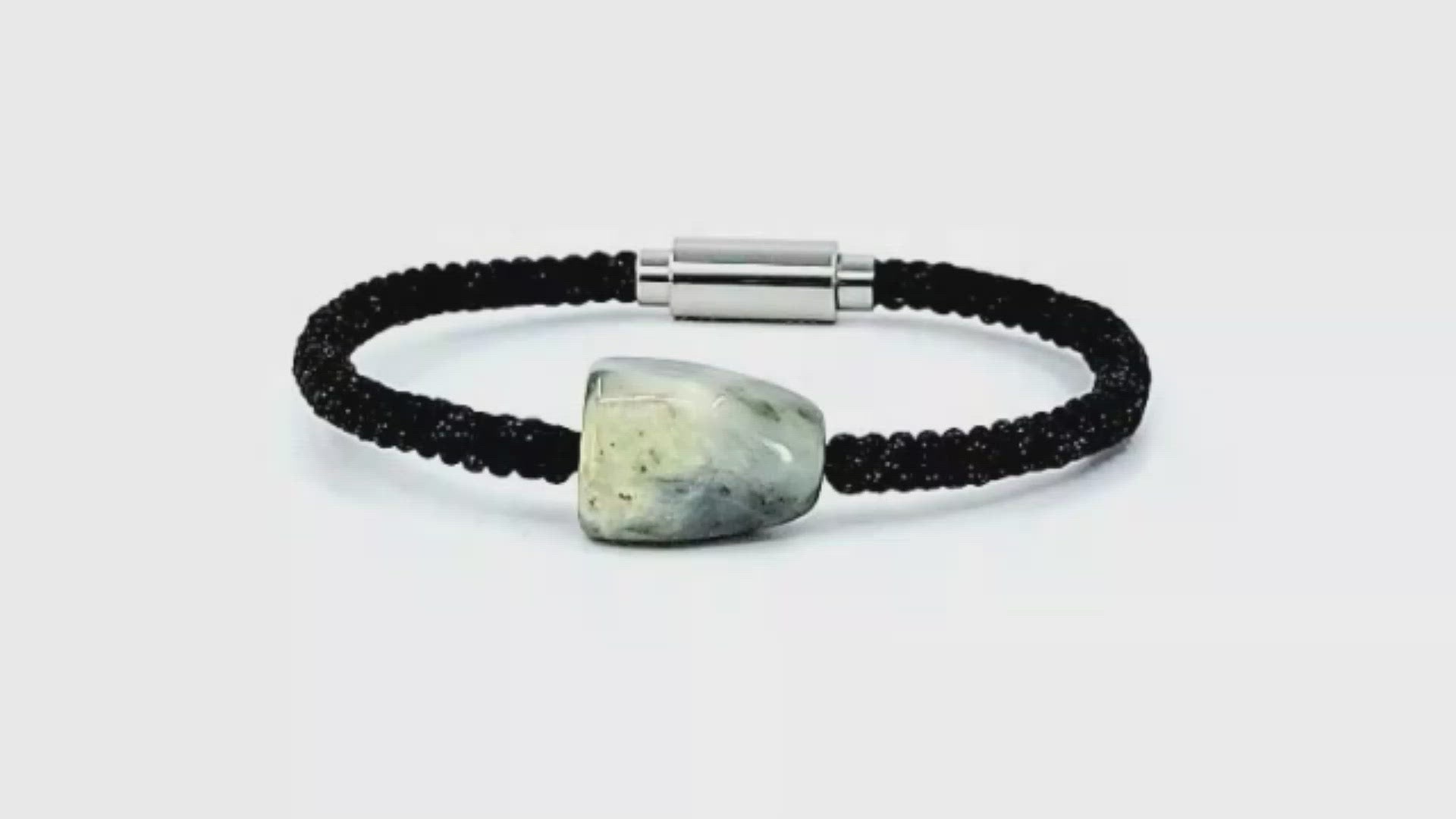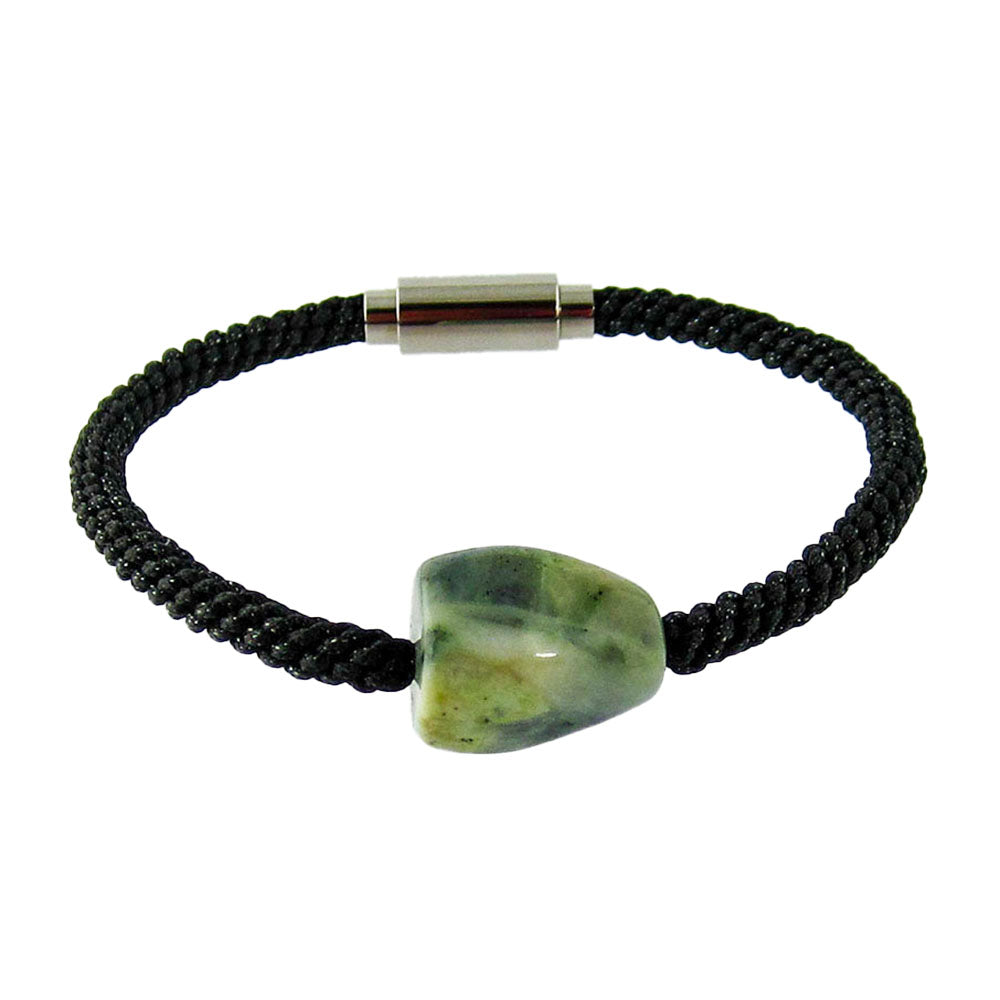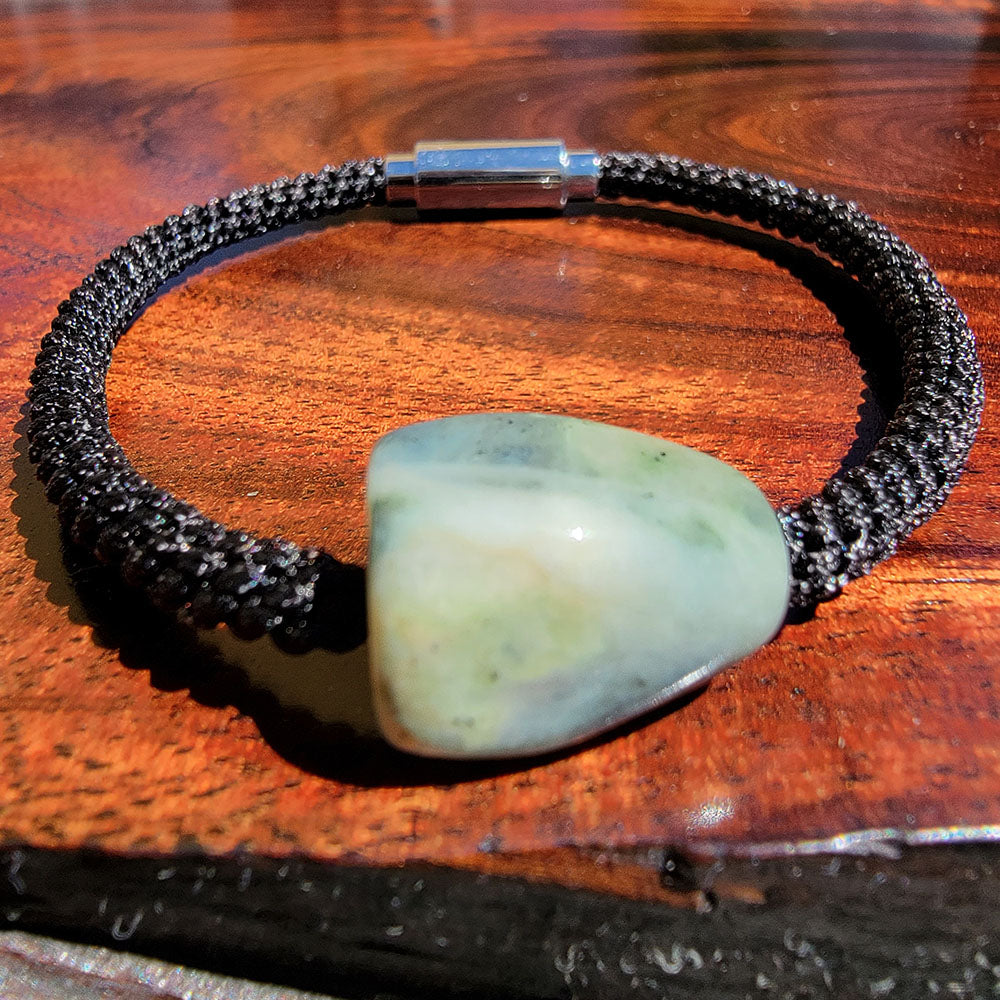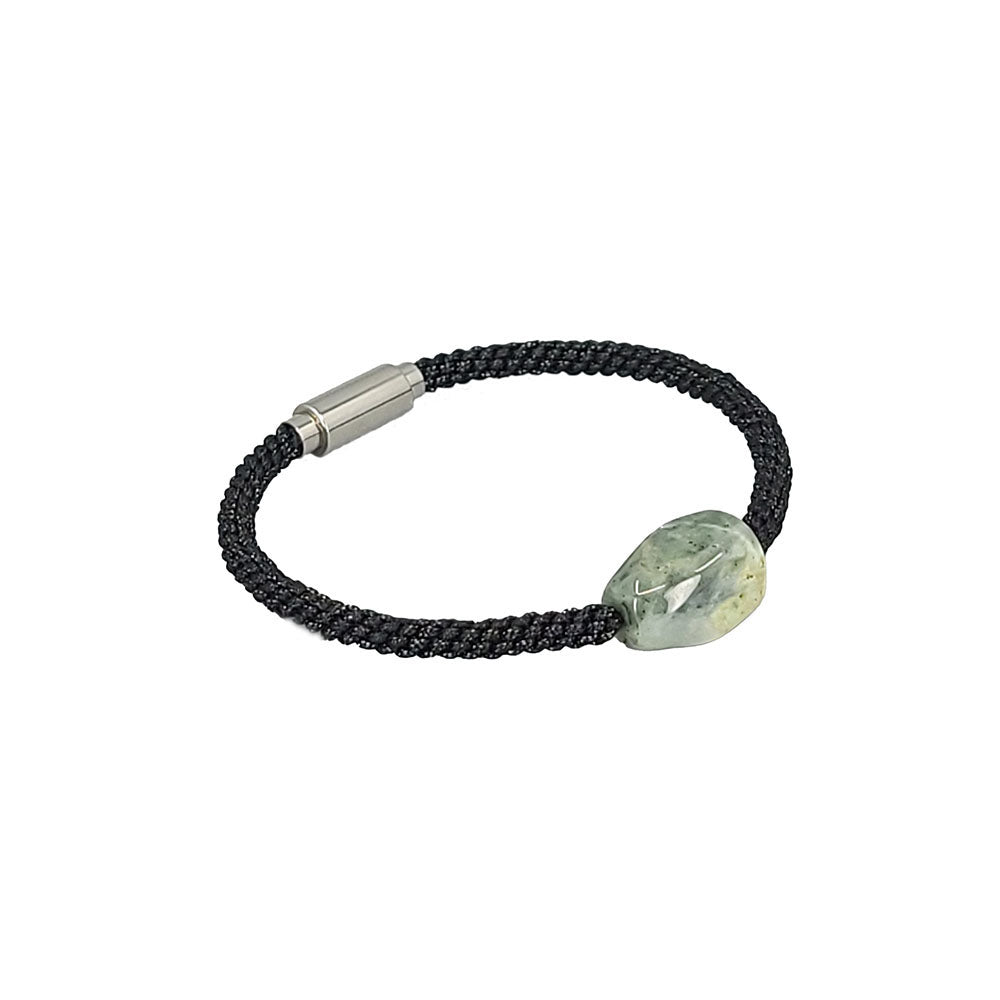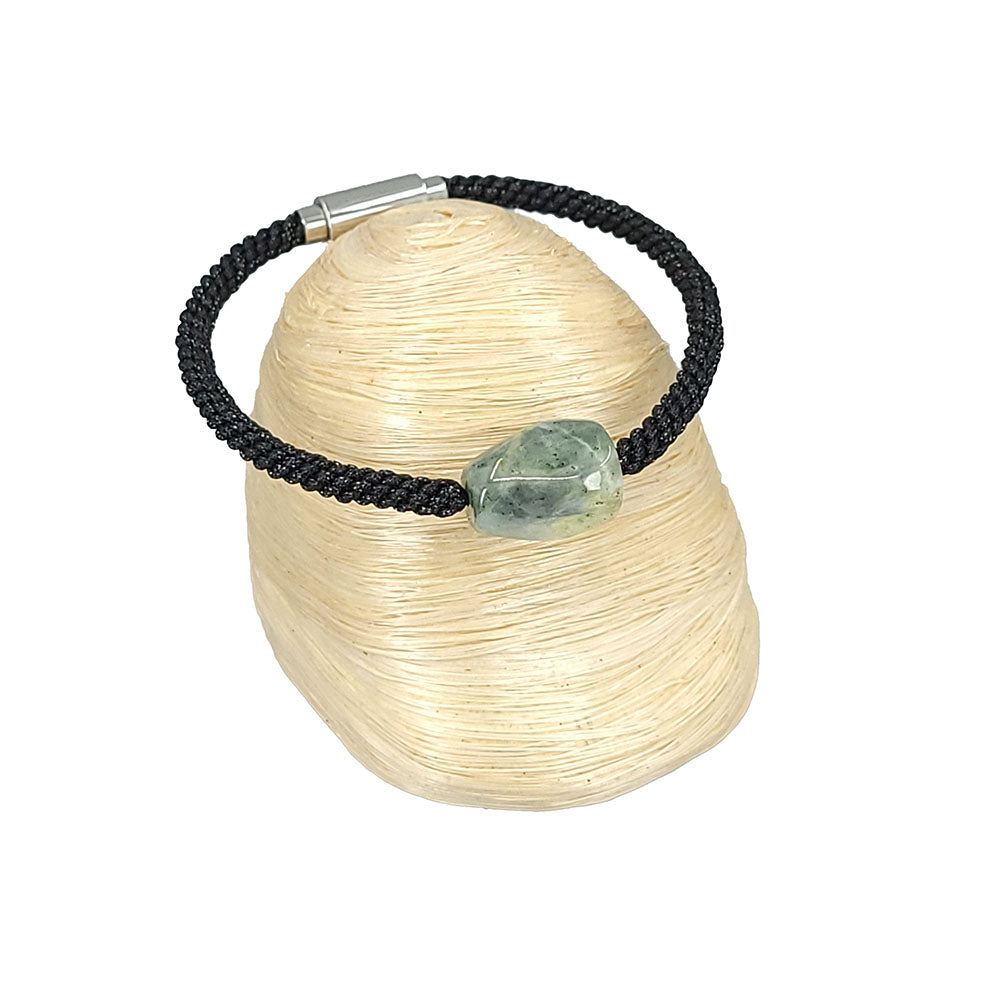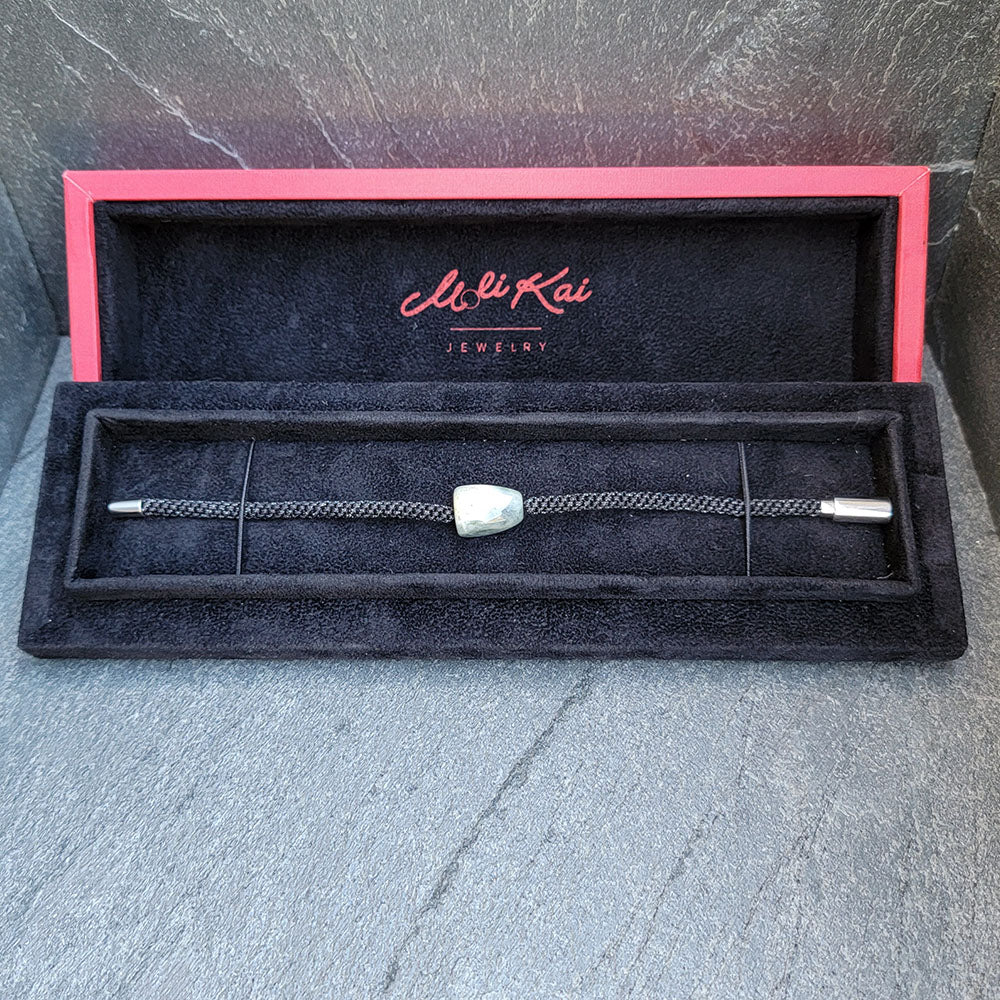 California Jade Nugget Bracelet
Malu Lani - Protected by Heaven
Polished California Jade Nugget Hand Knotted Bracelet. The hand knotted cord has a stainless steel magnetic clasp. This jade is found in the riverbeds and outcroppings of Northern California. Natural and untreated. Green with yellow and flashes of blue. No two pieces are the same. Created by Mother Nature and polished to the utmost perfection. Strong for a man and soft for a woman. A versatile and unique piece to own. Wear this and feel what the water from these riverbeds have naturally formed and created for you.
Stainless Steel Magnetic Clasp

California Jade Nugget

Black Hand Knotted Cord

Length - 7.5"