E Komo Mai - Welcome...Come In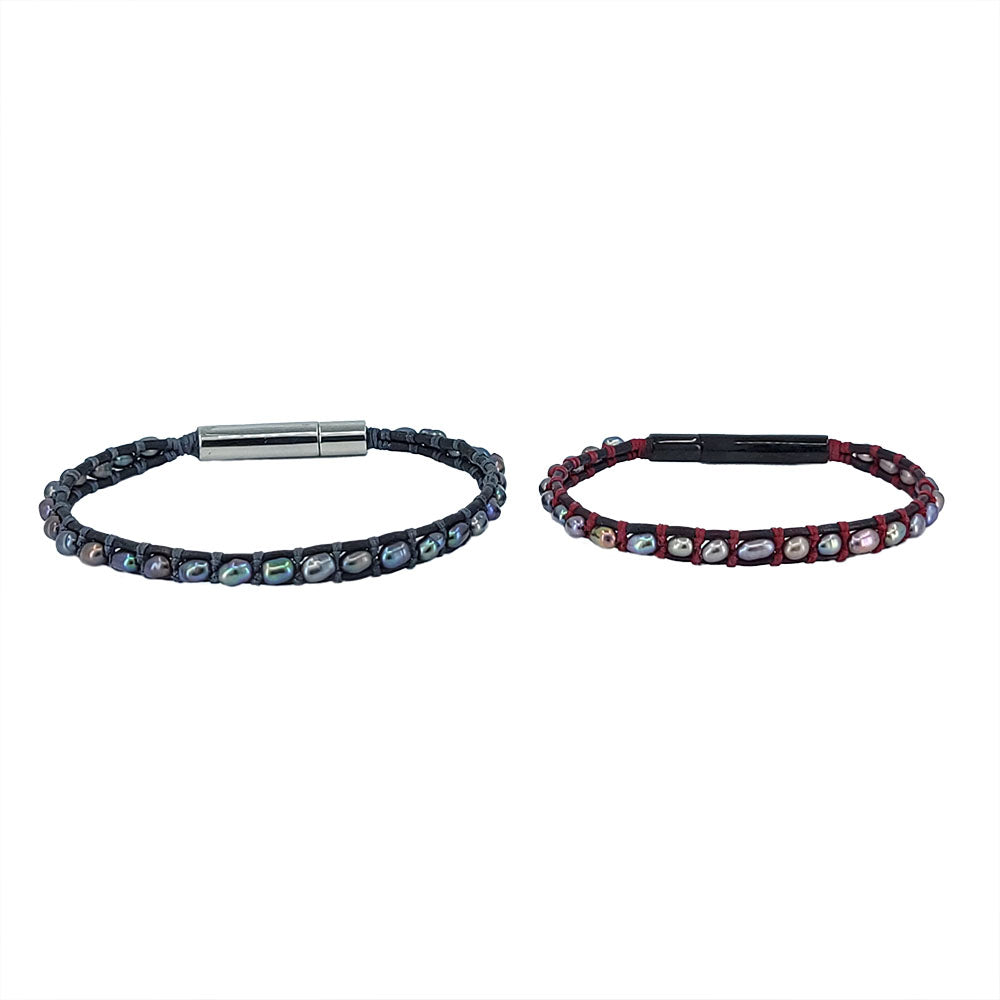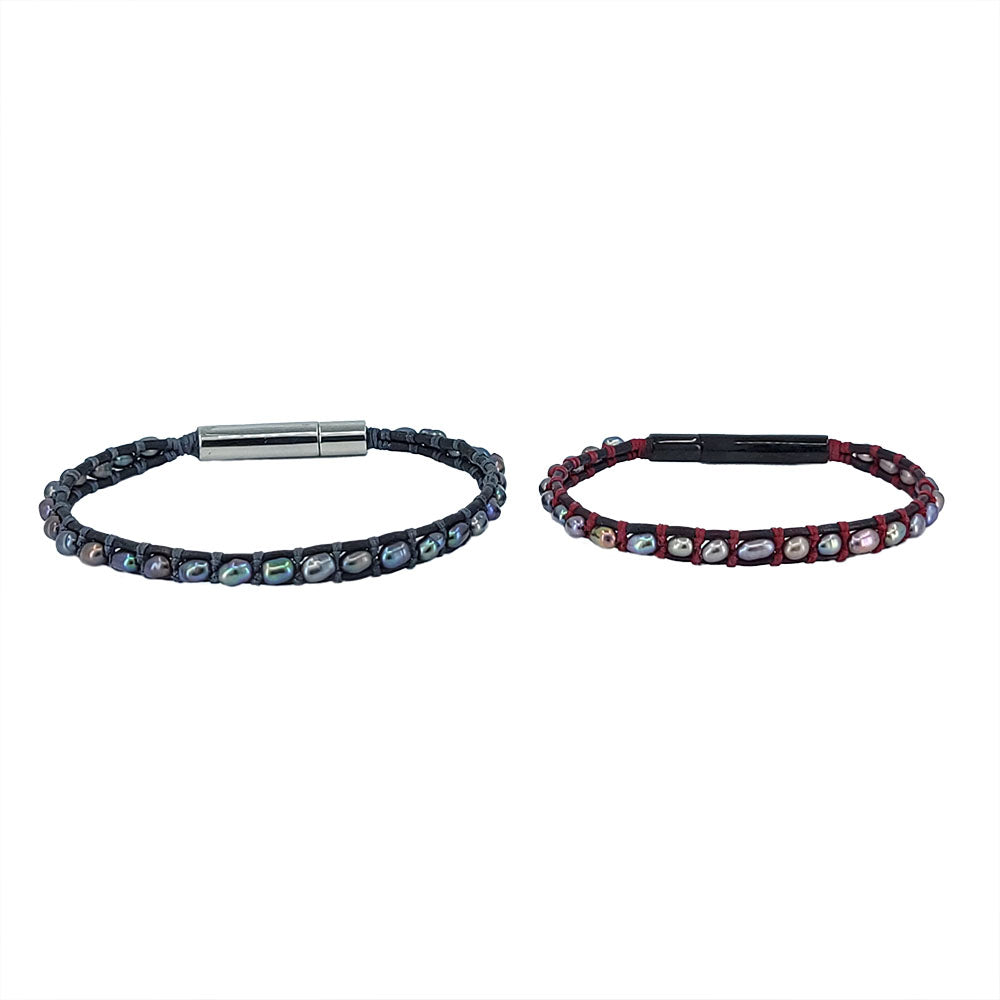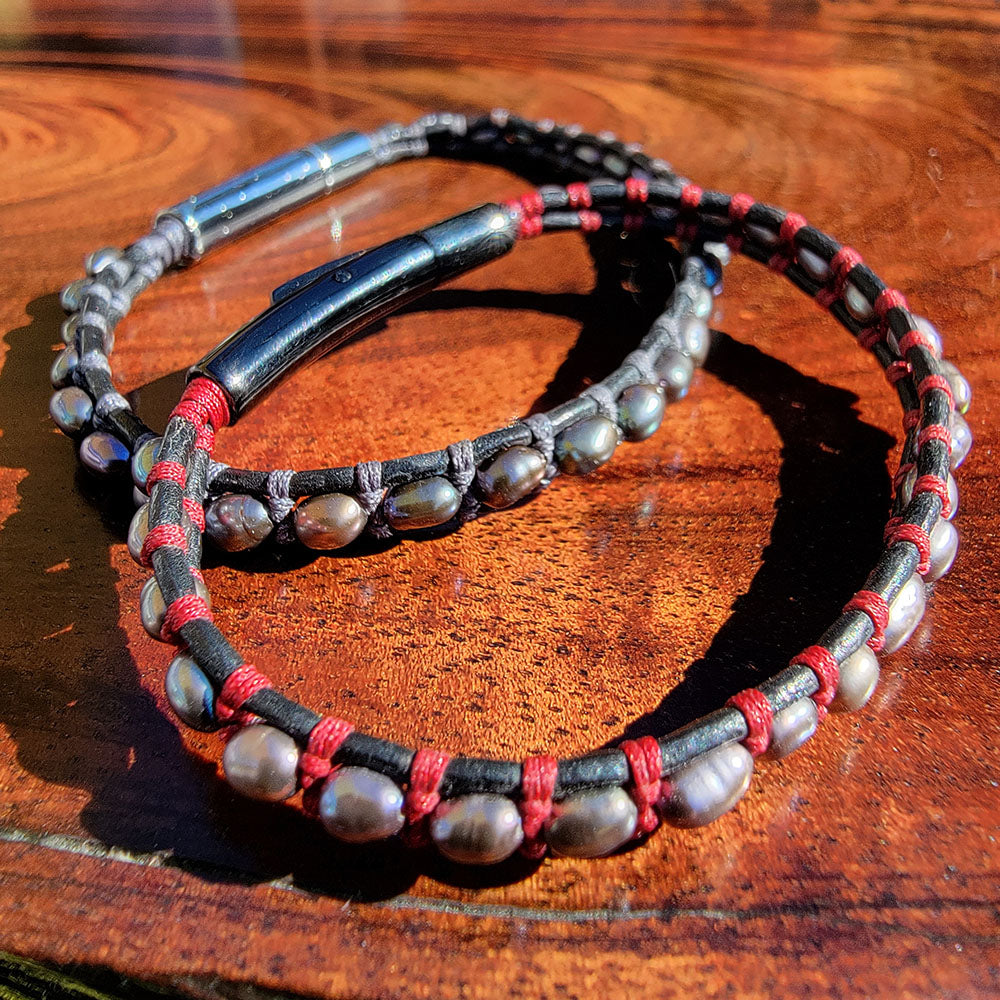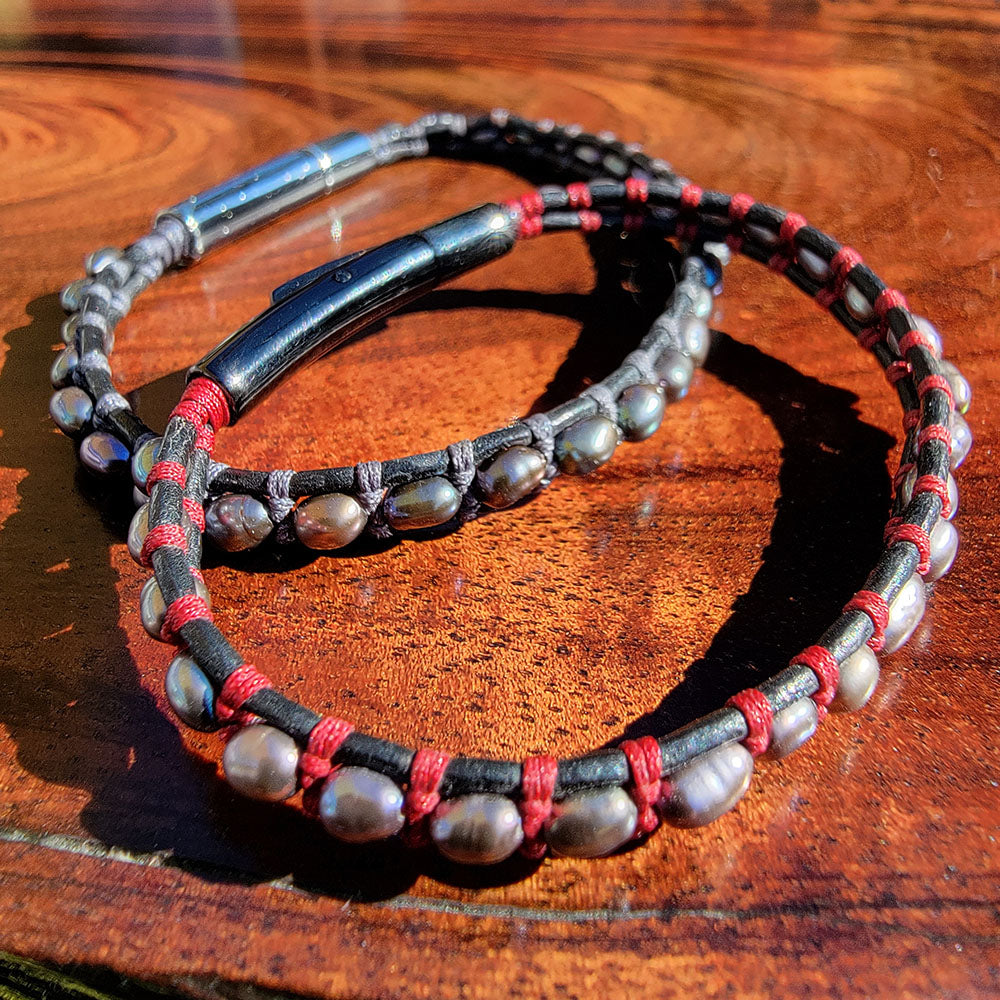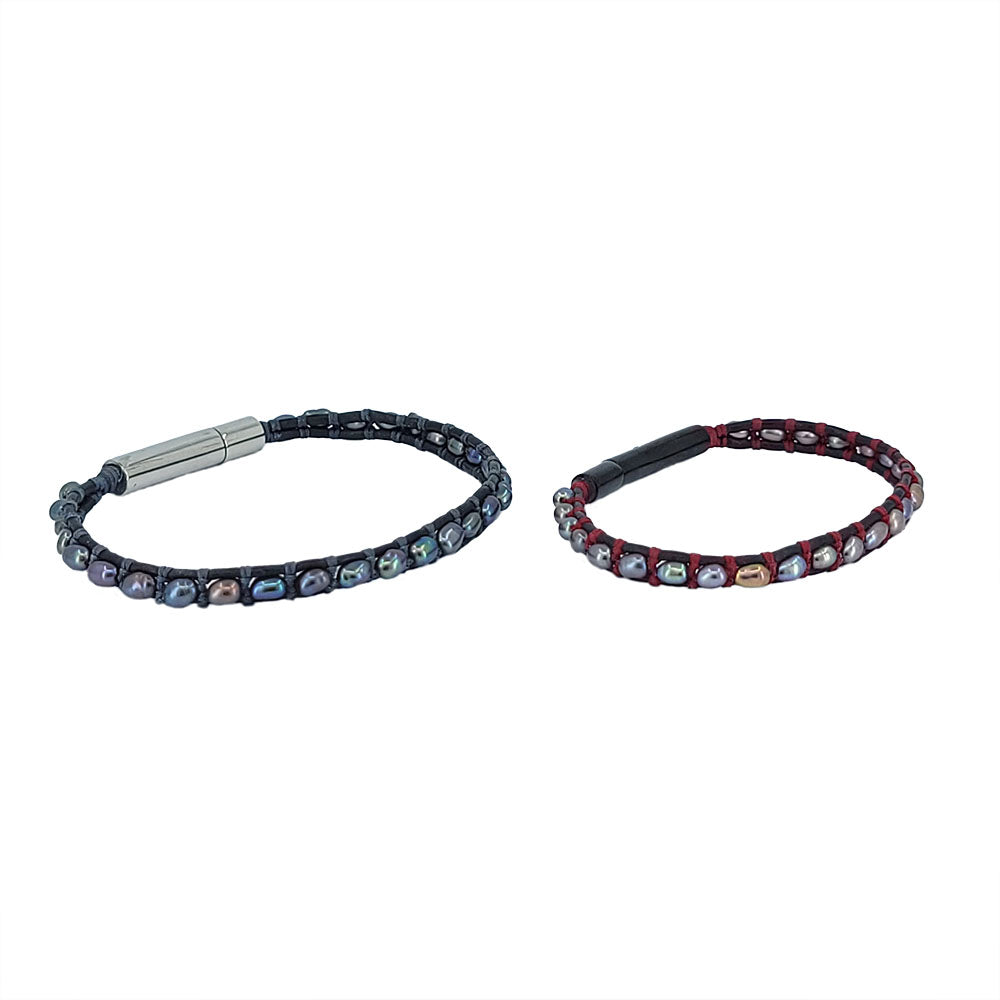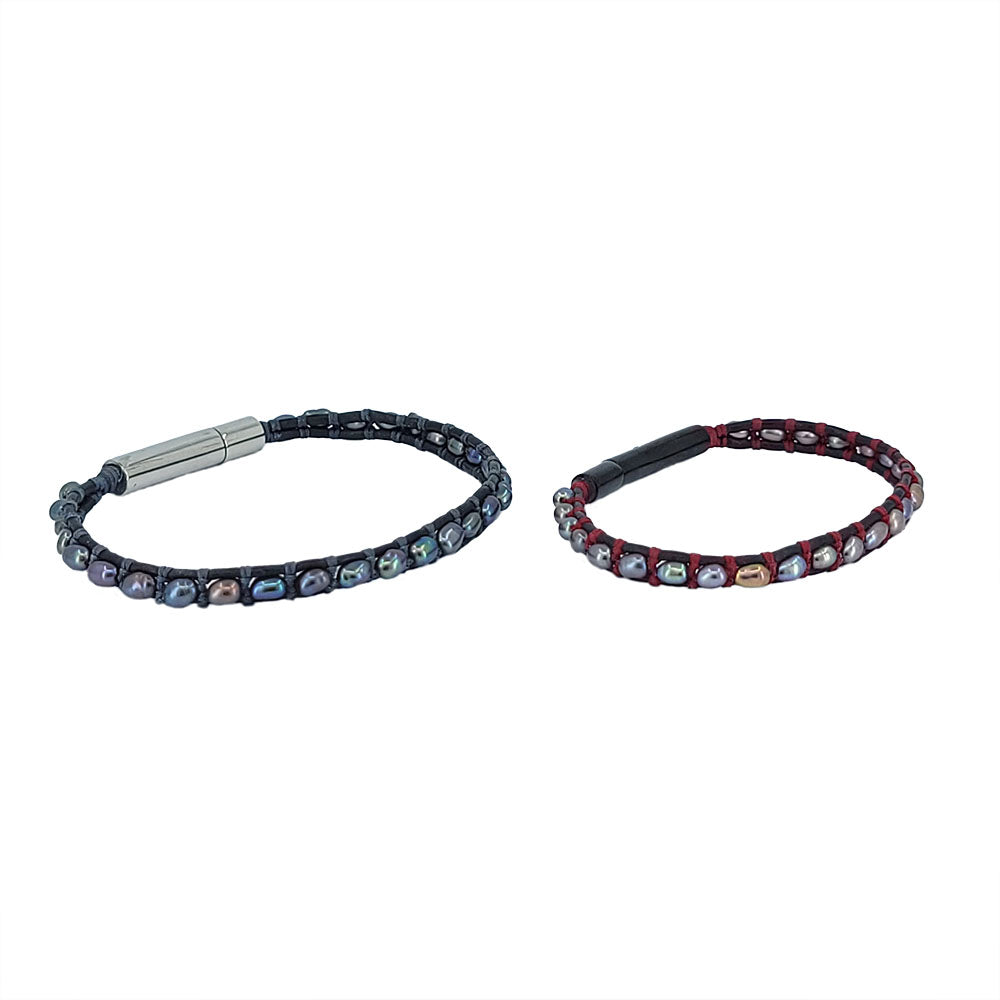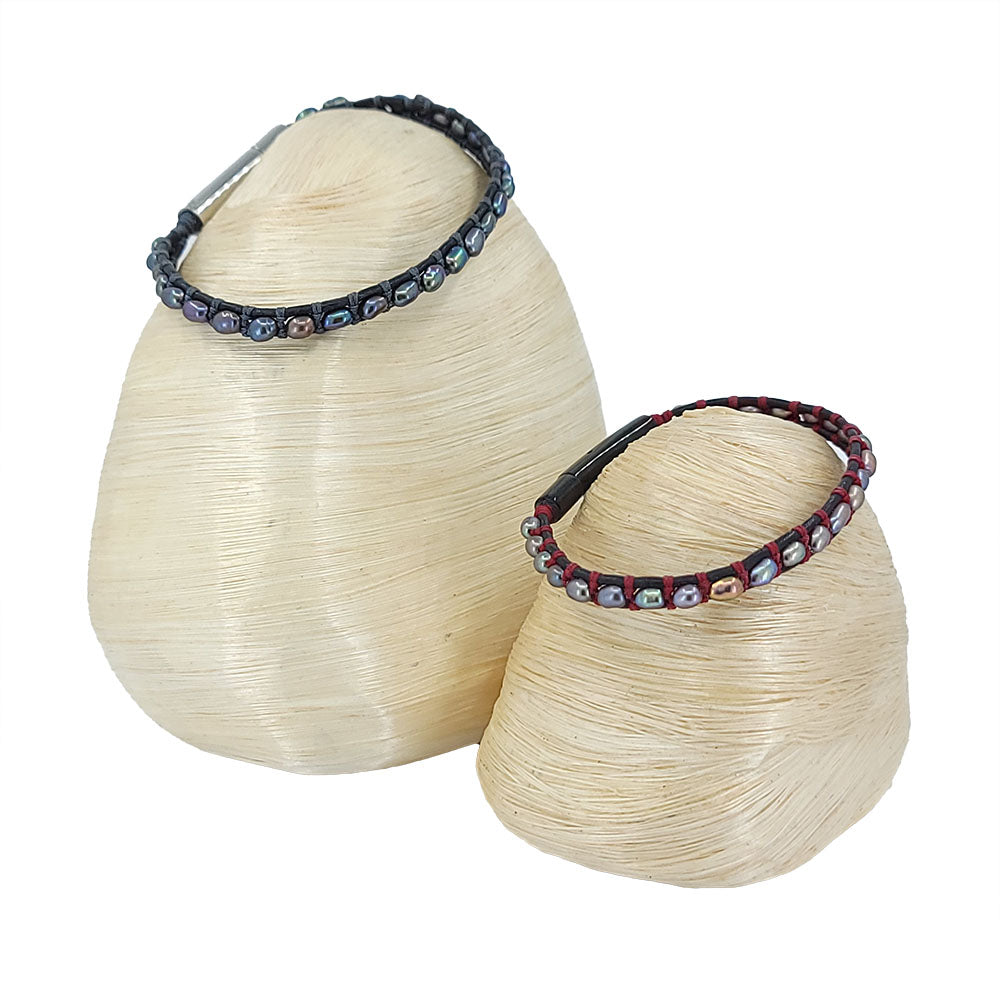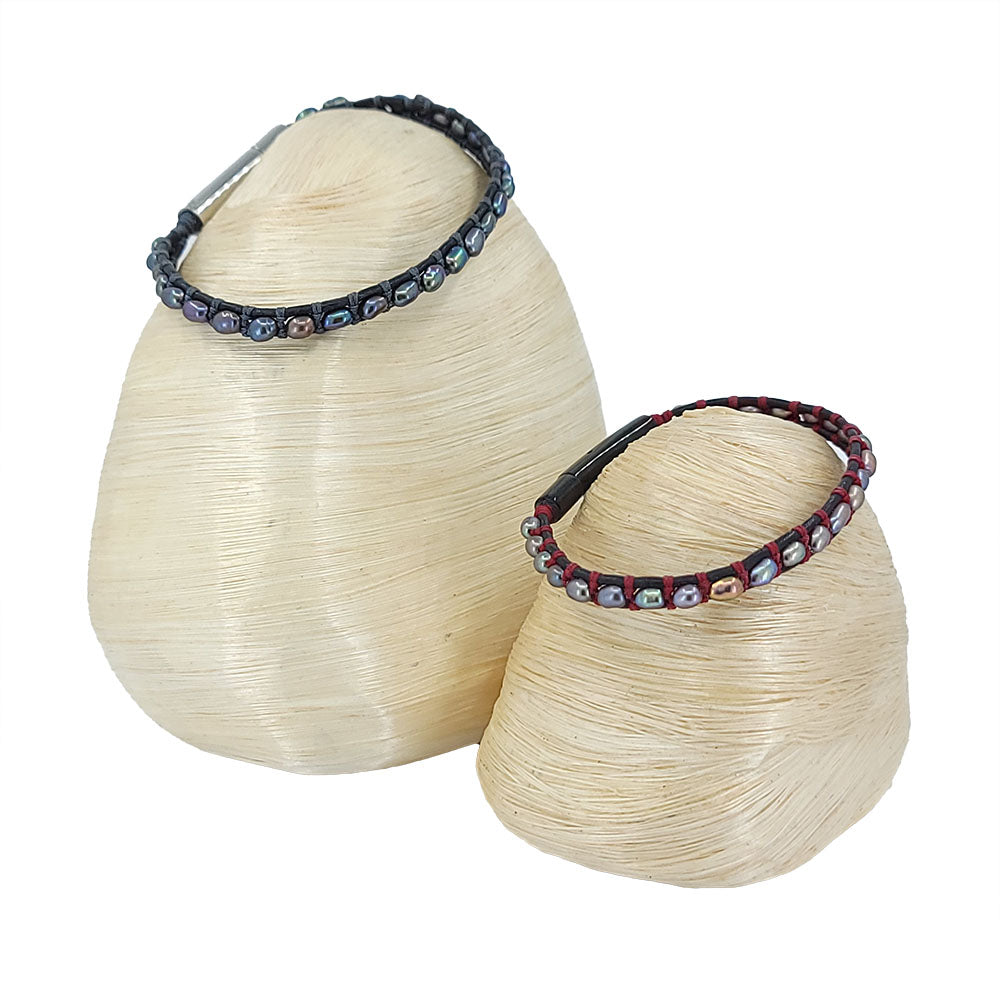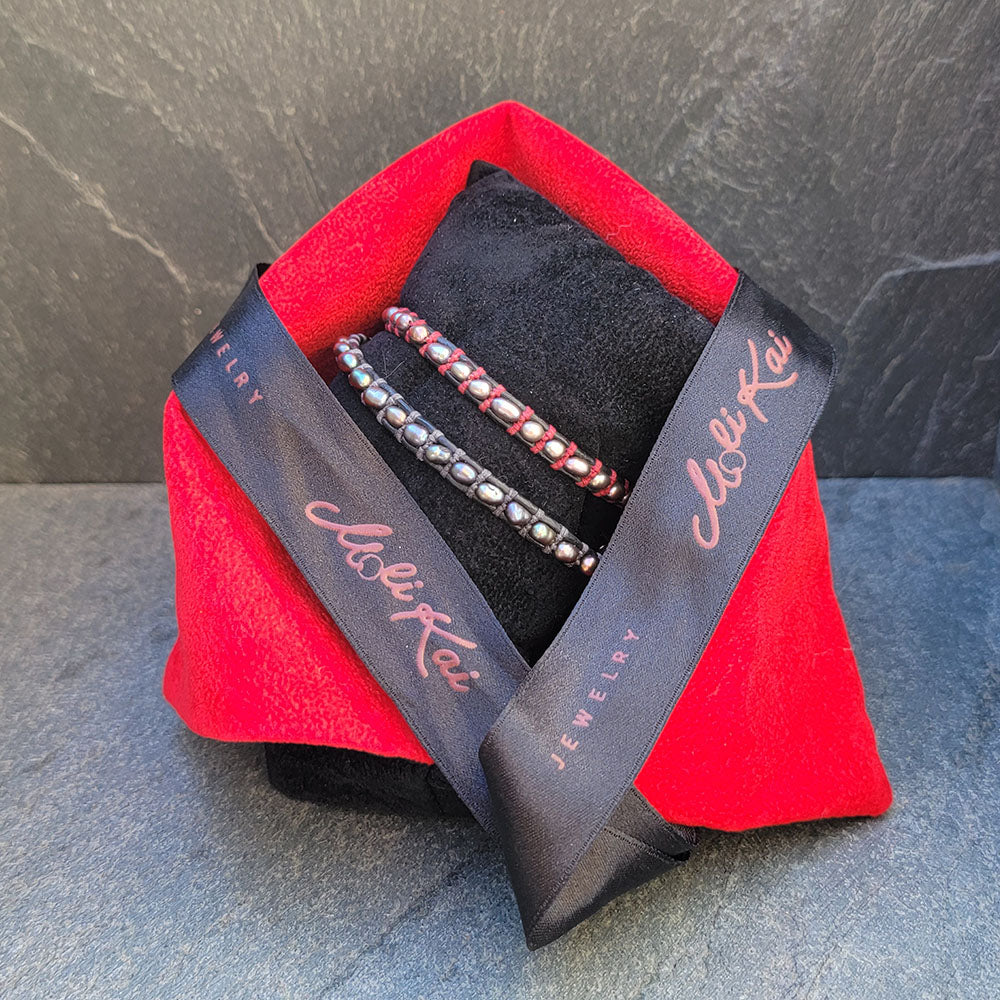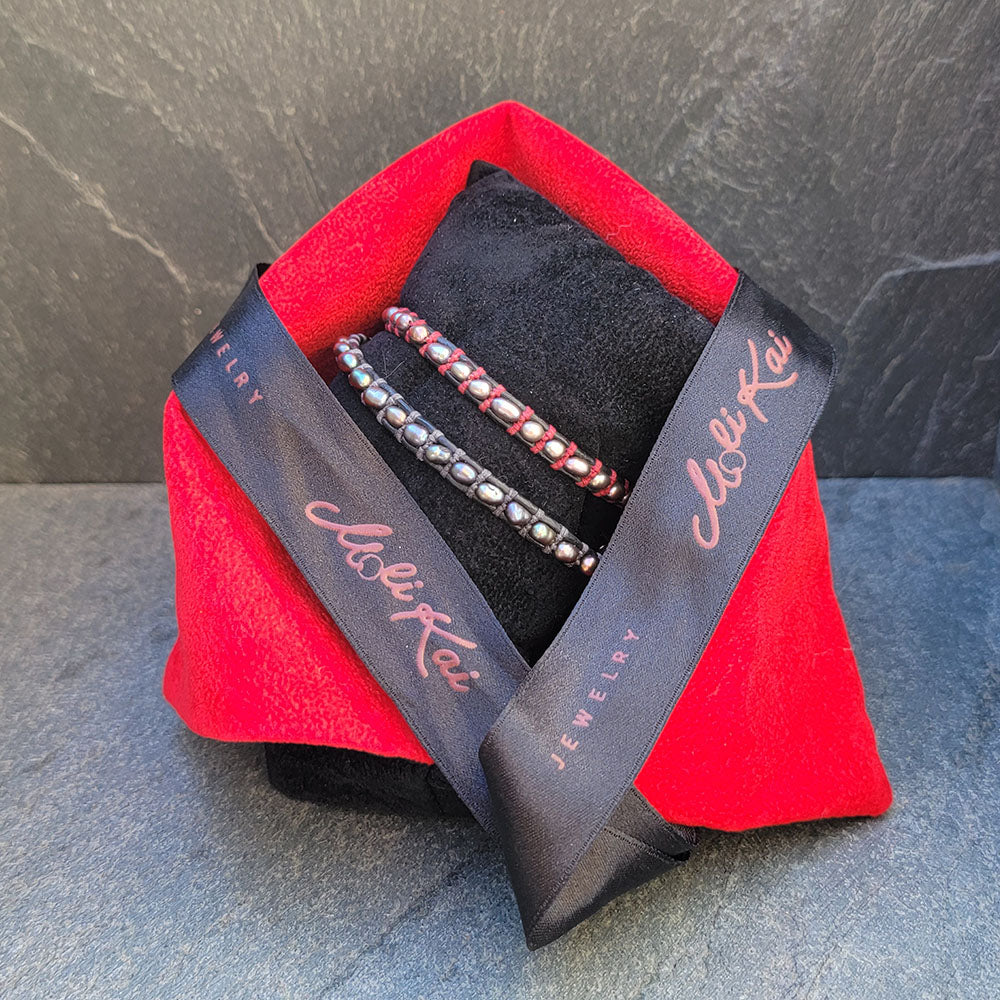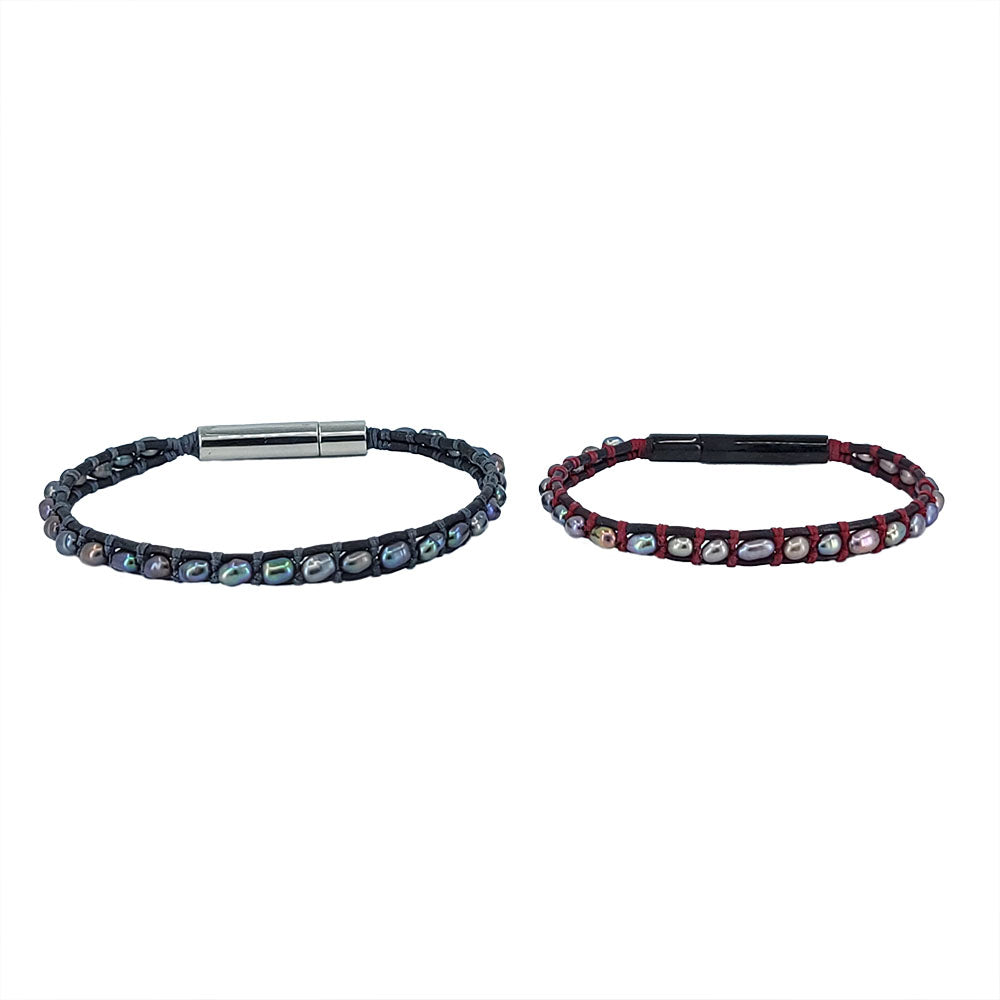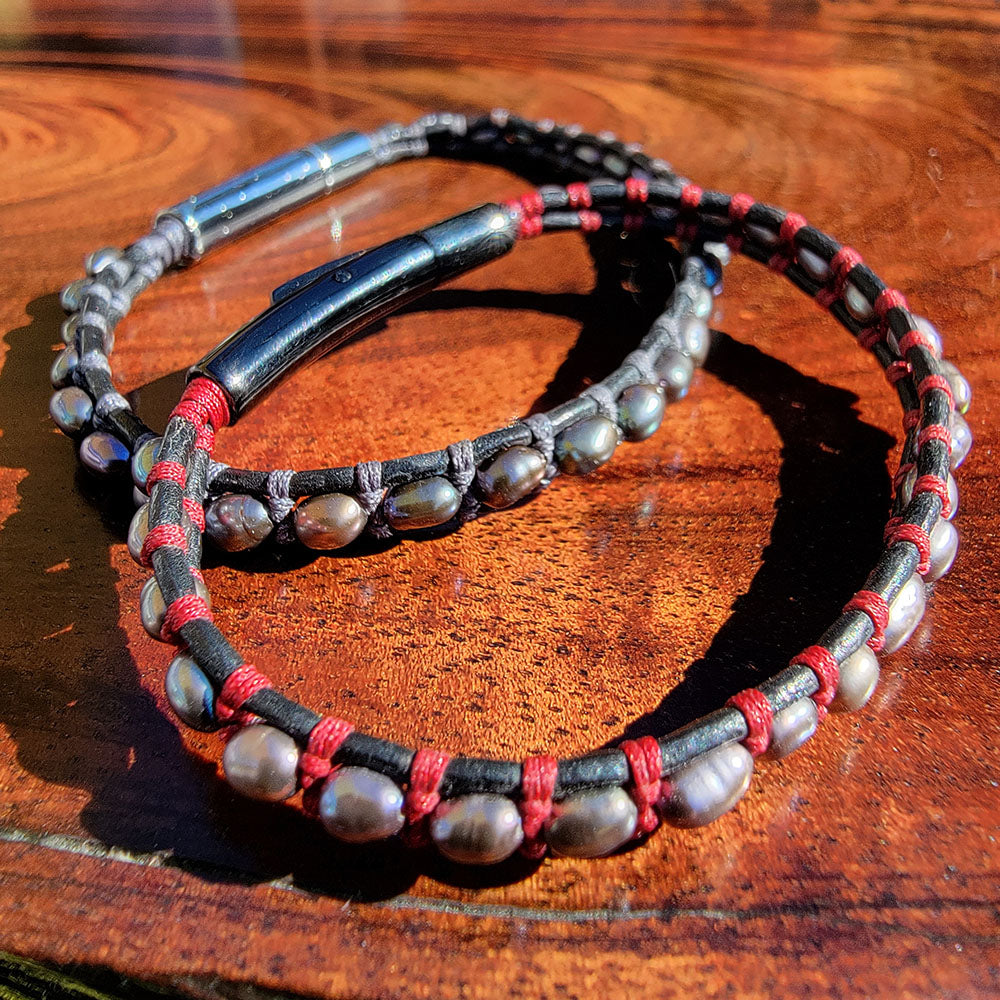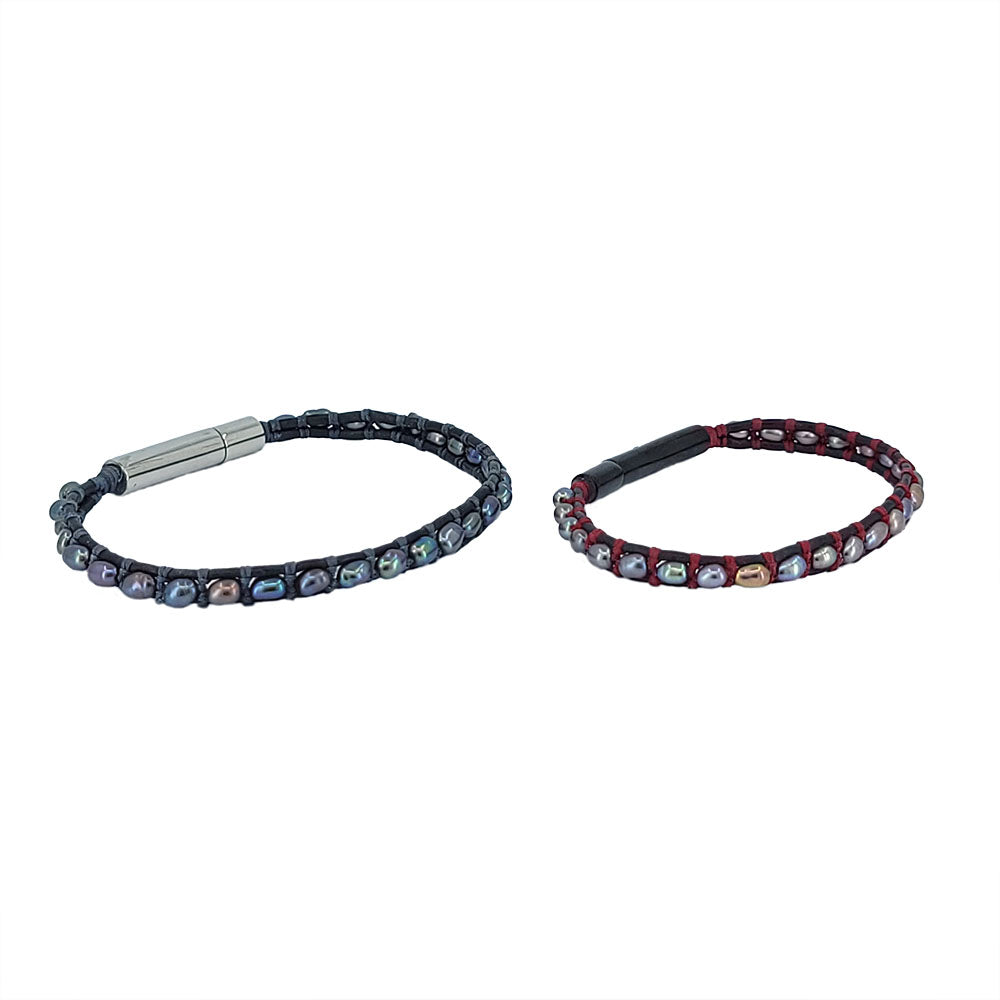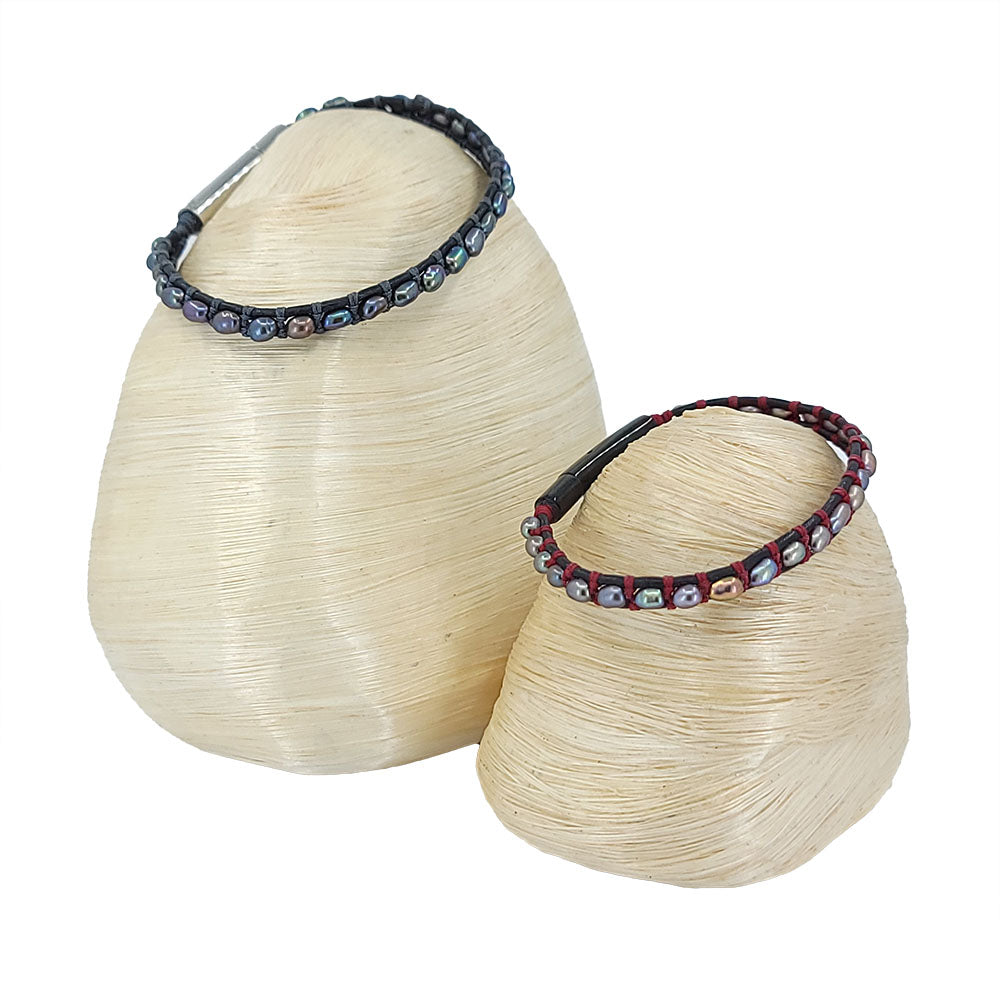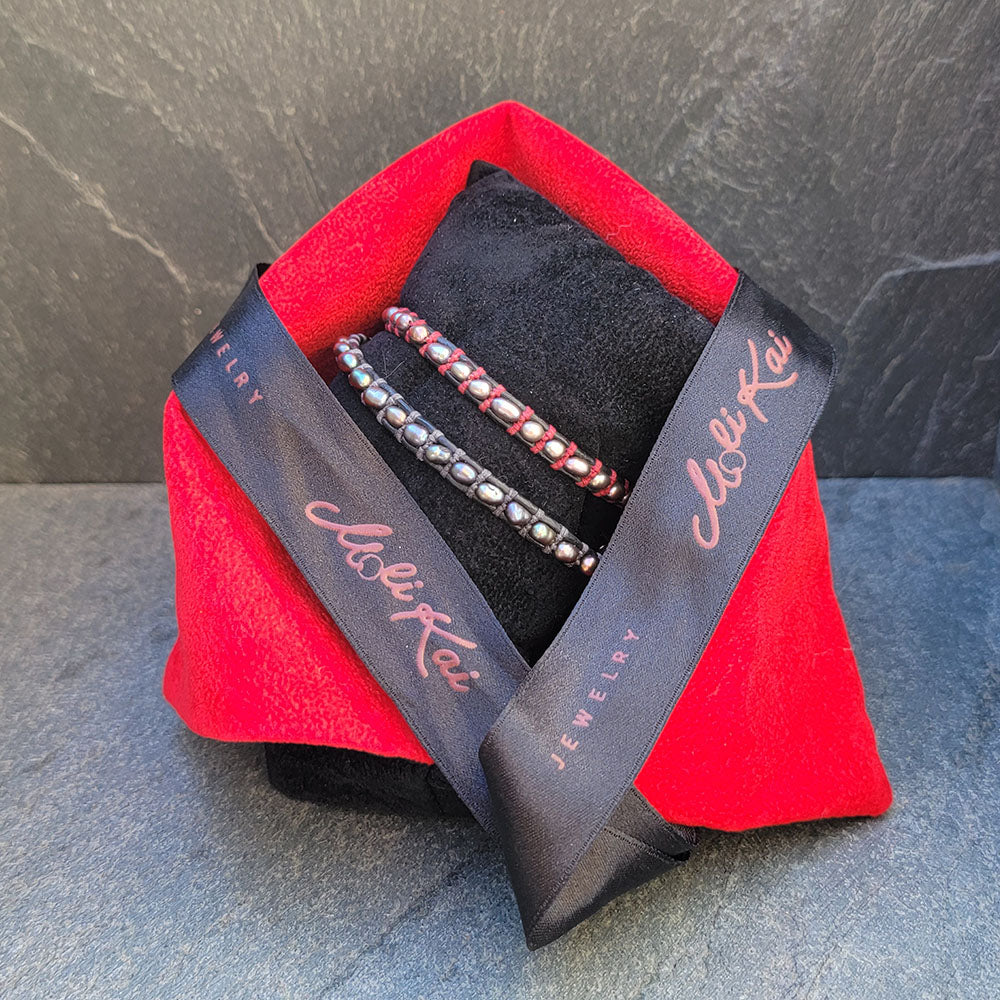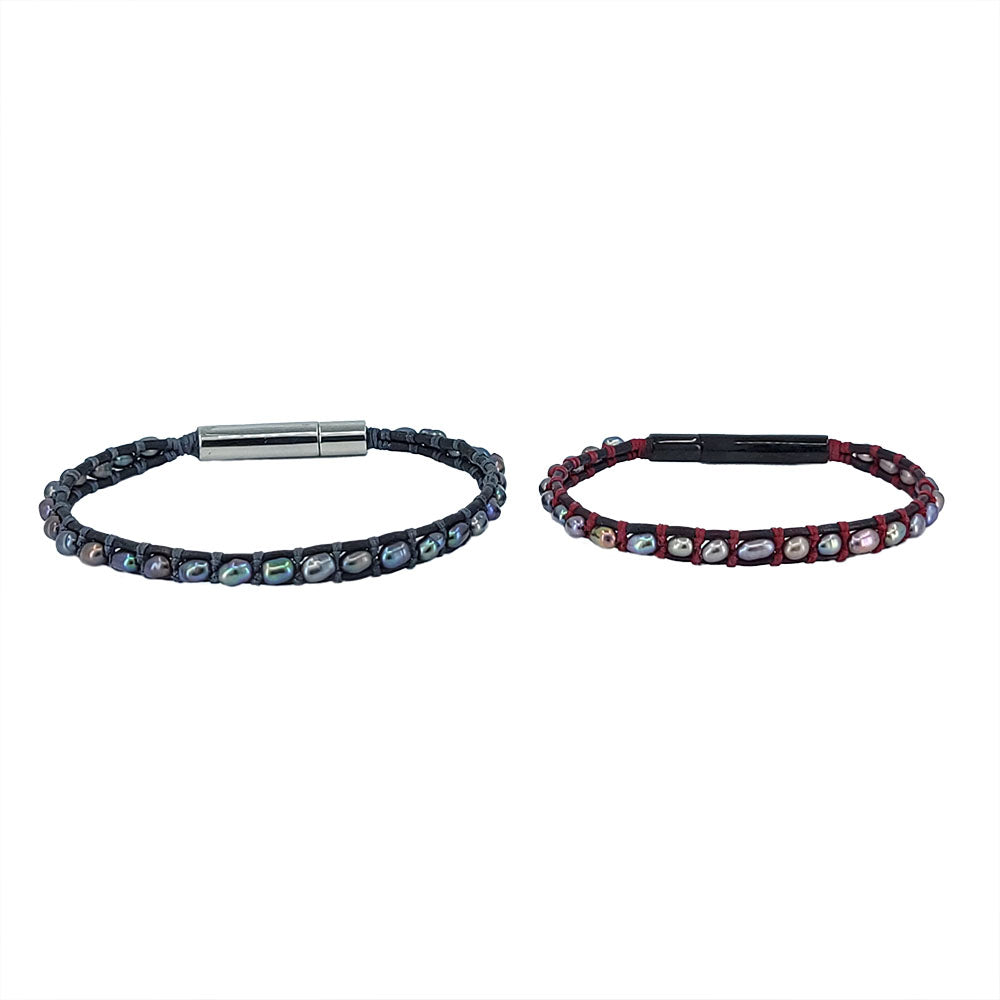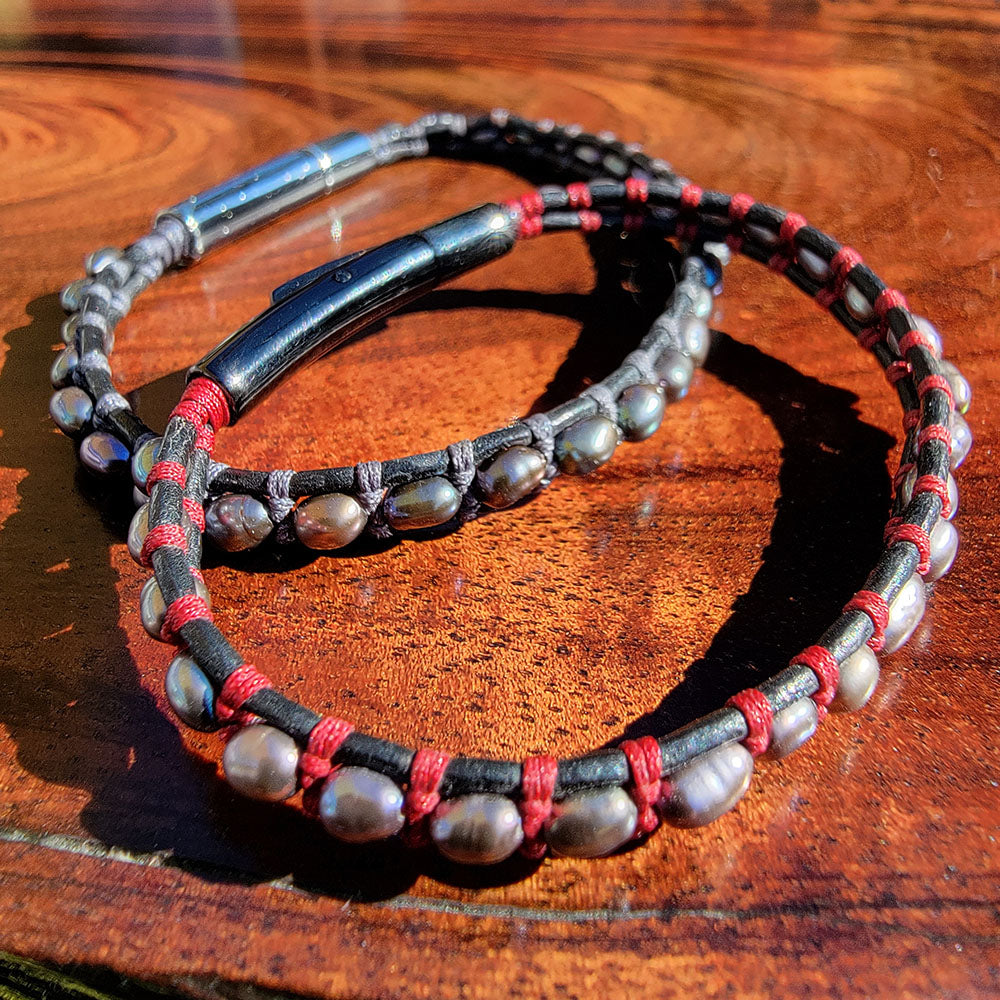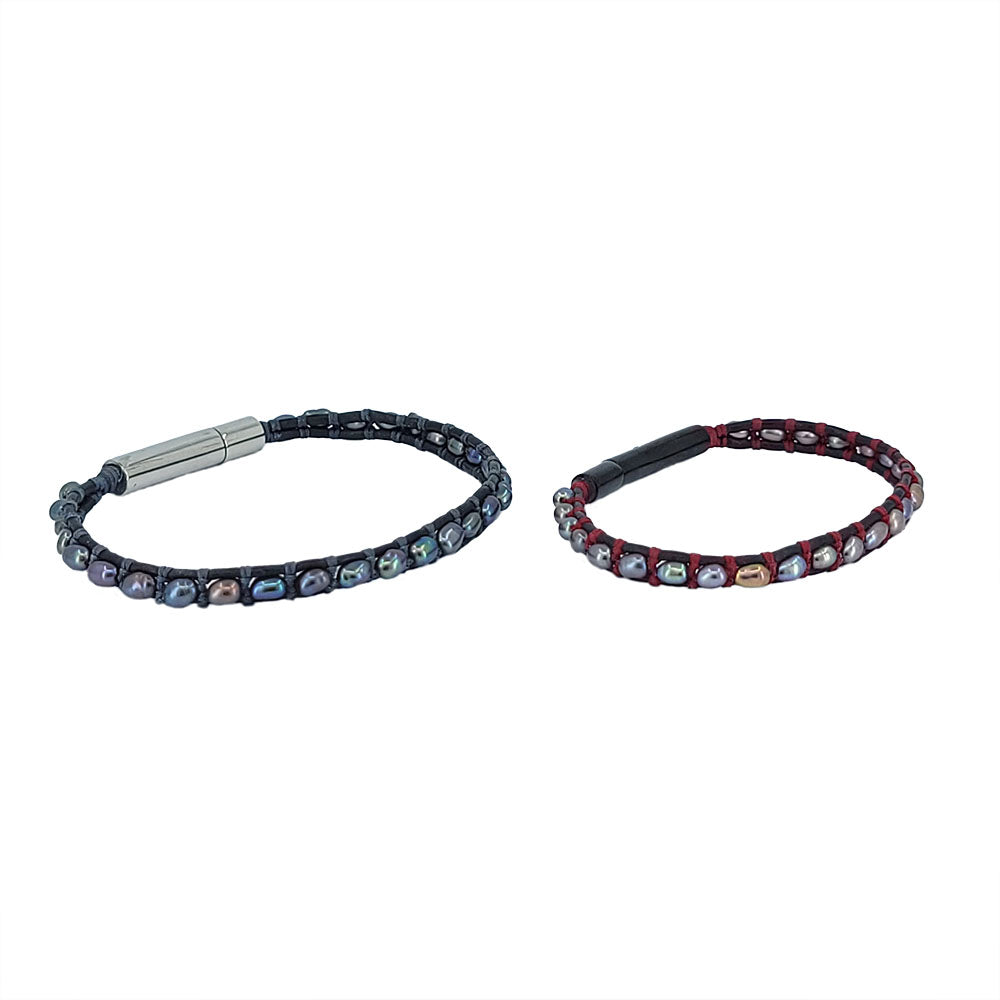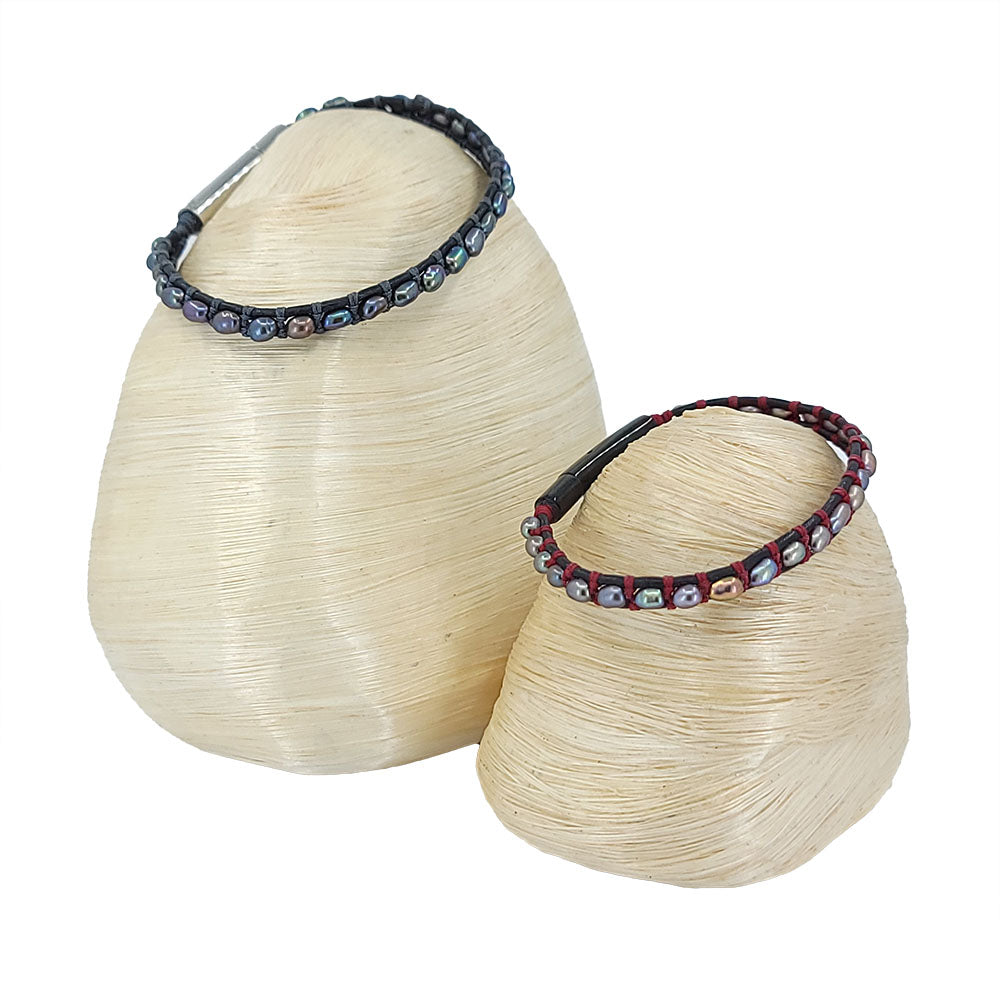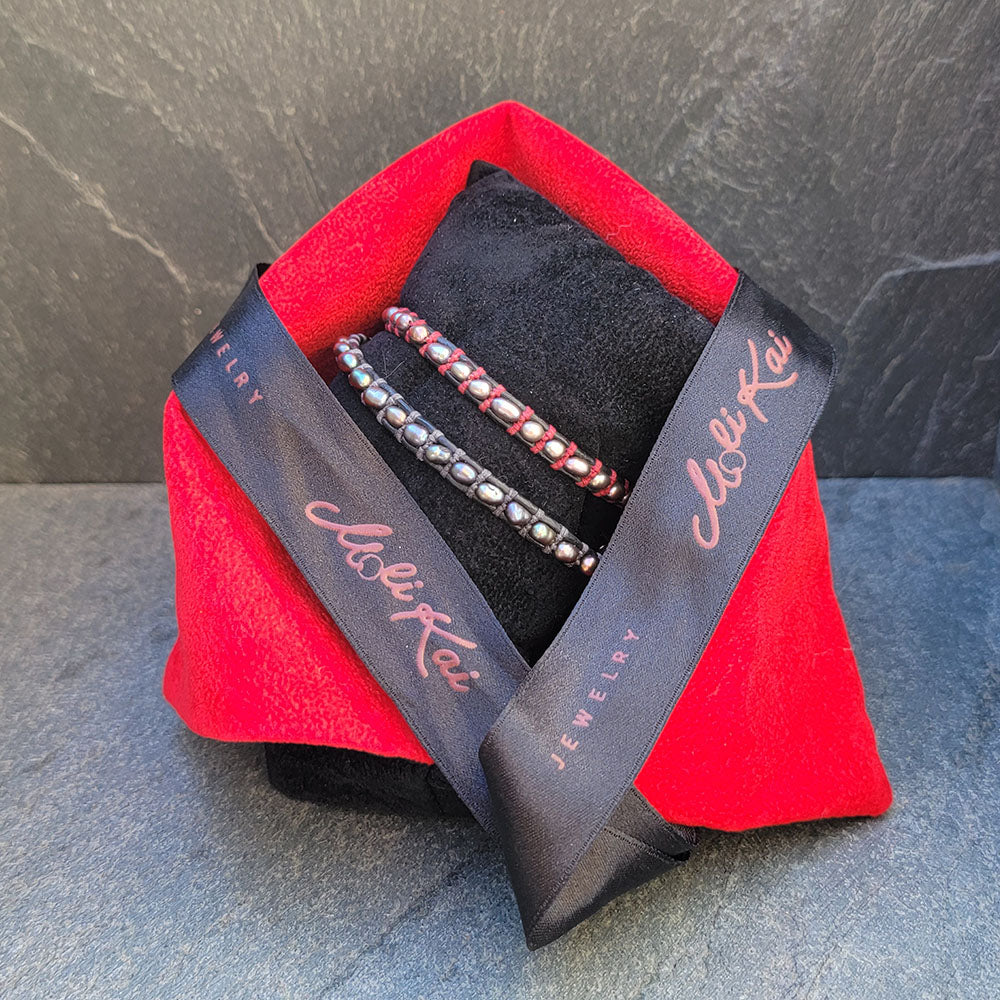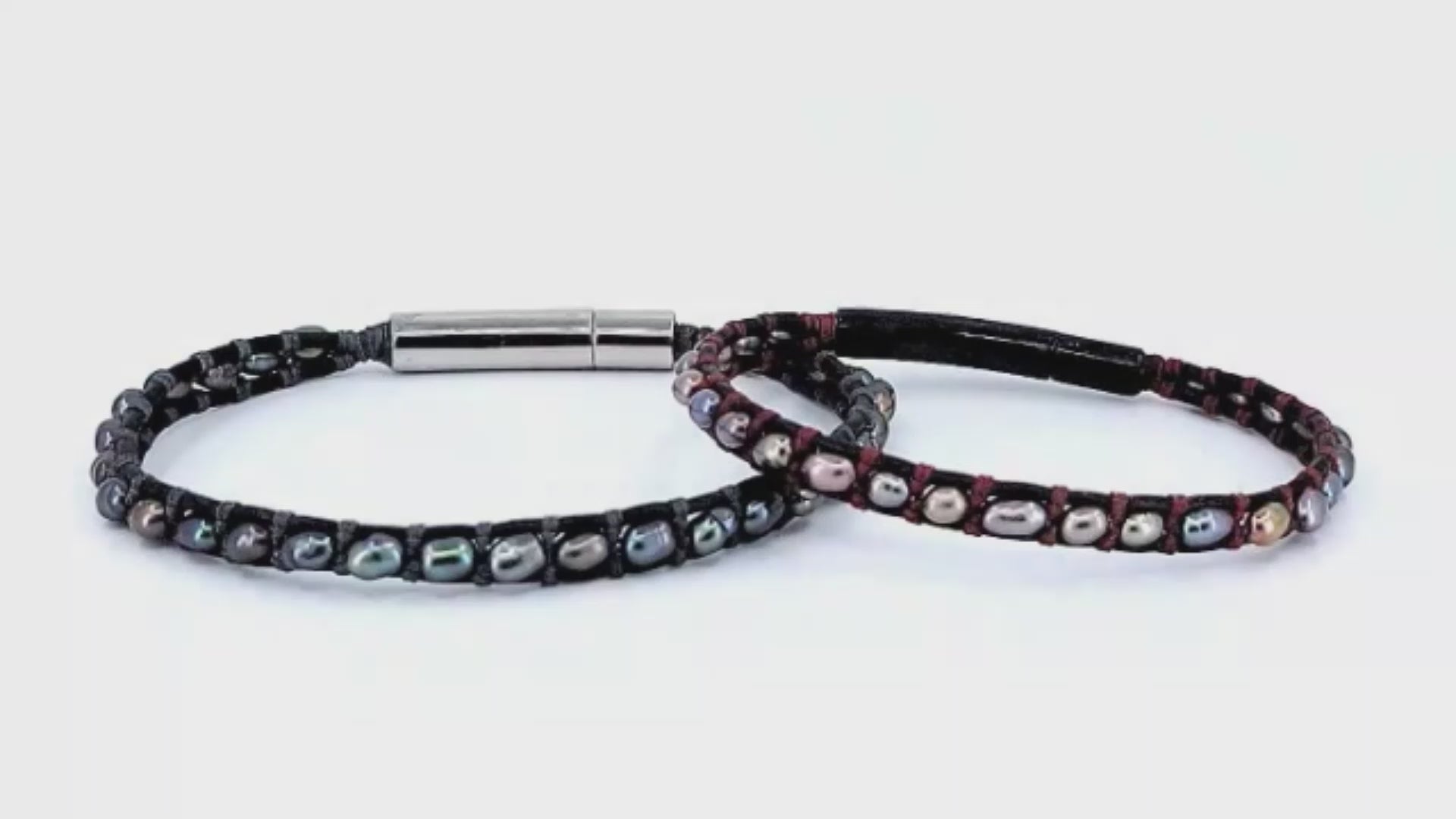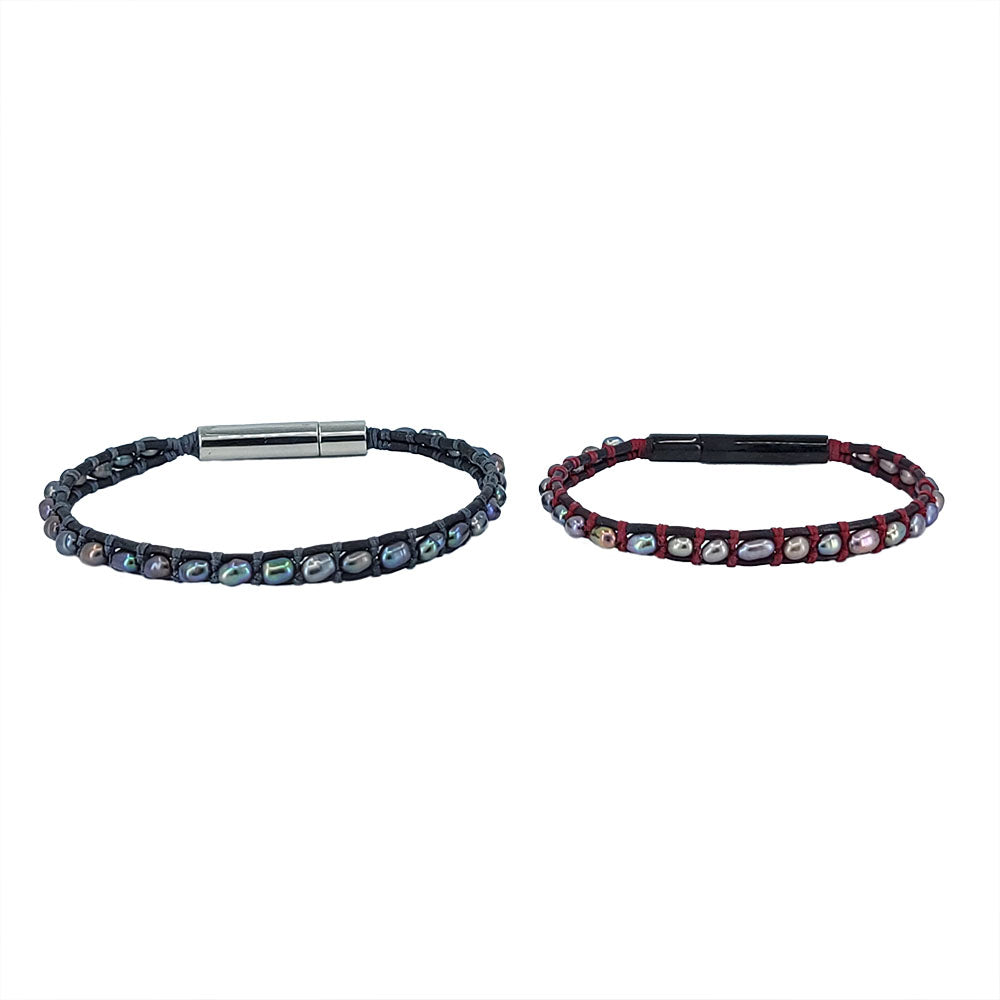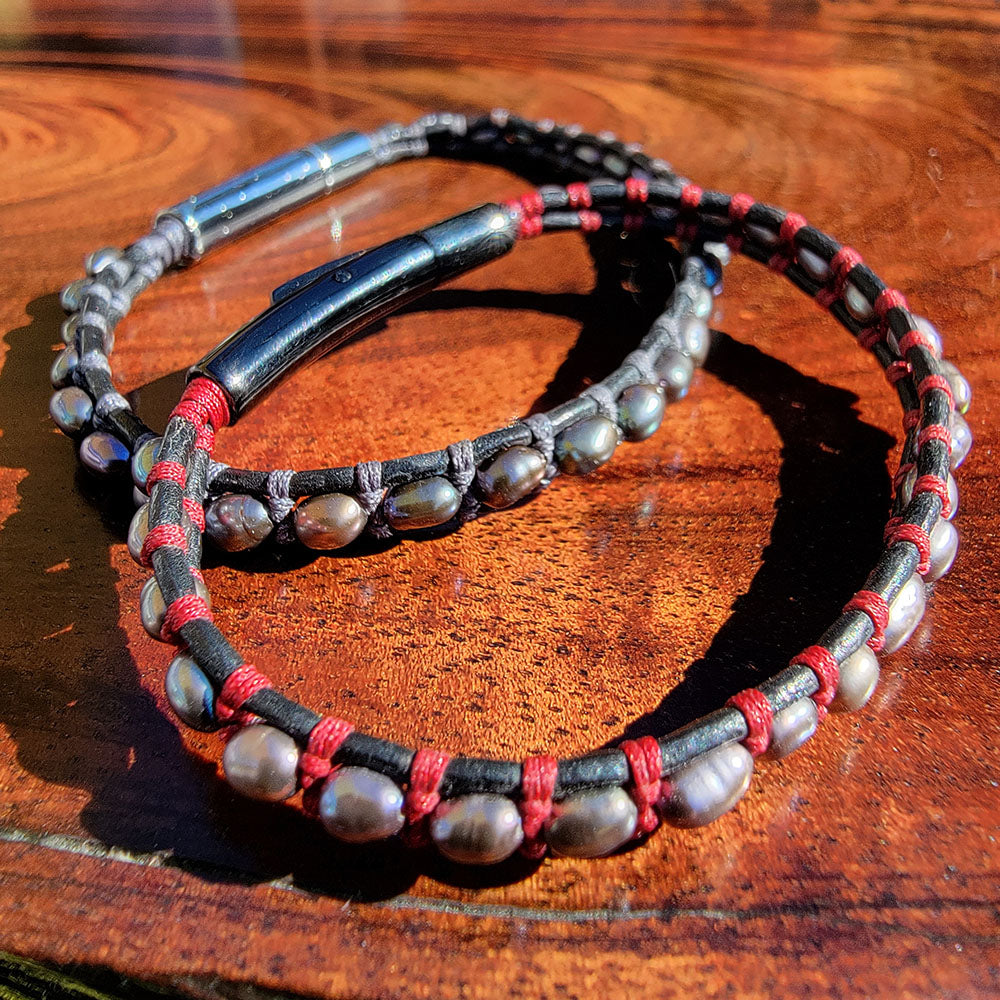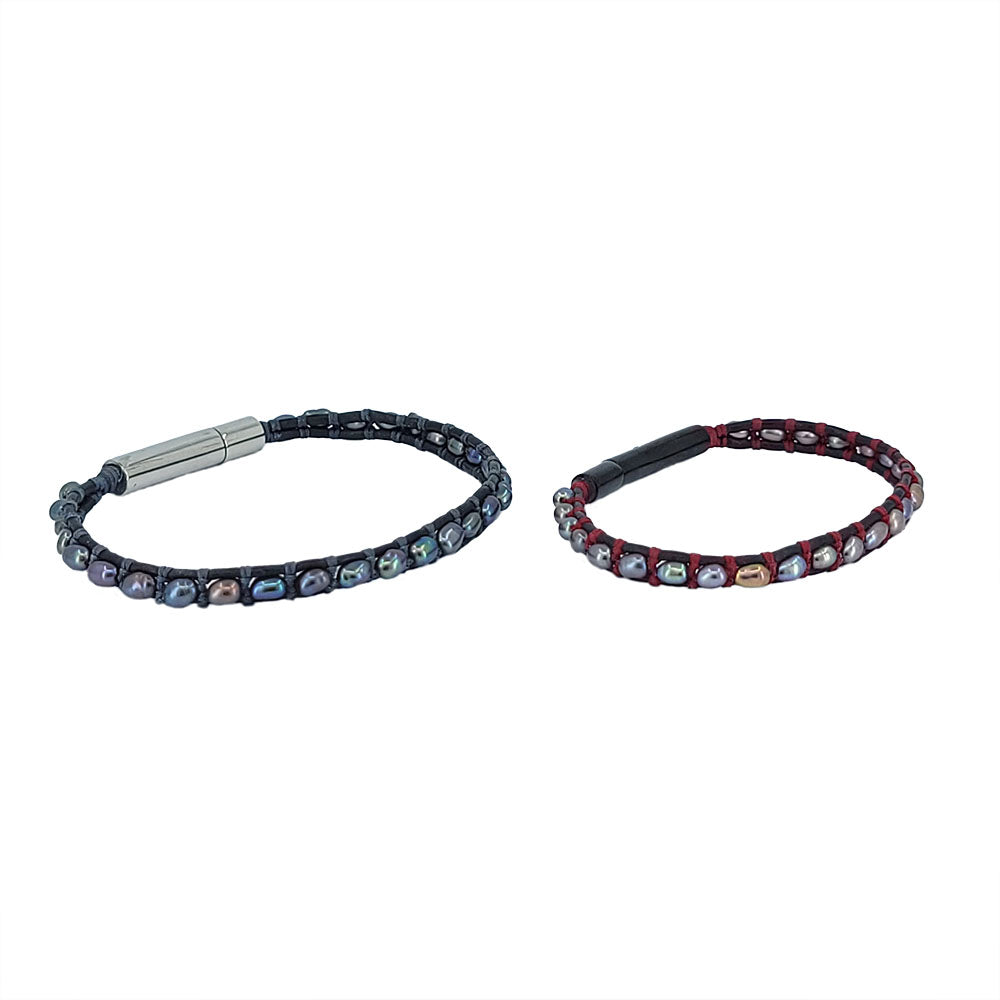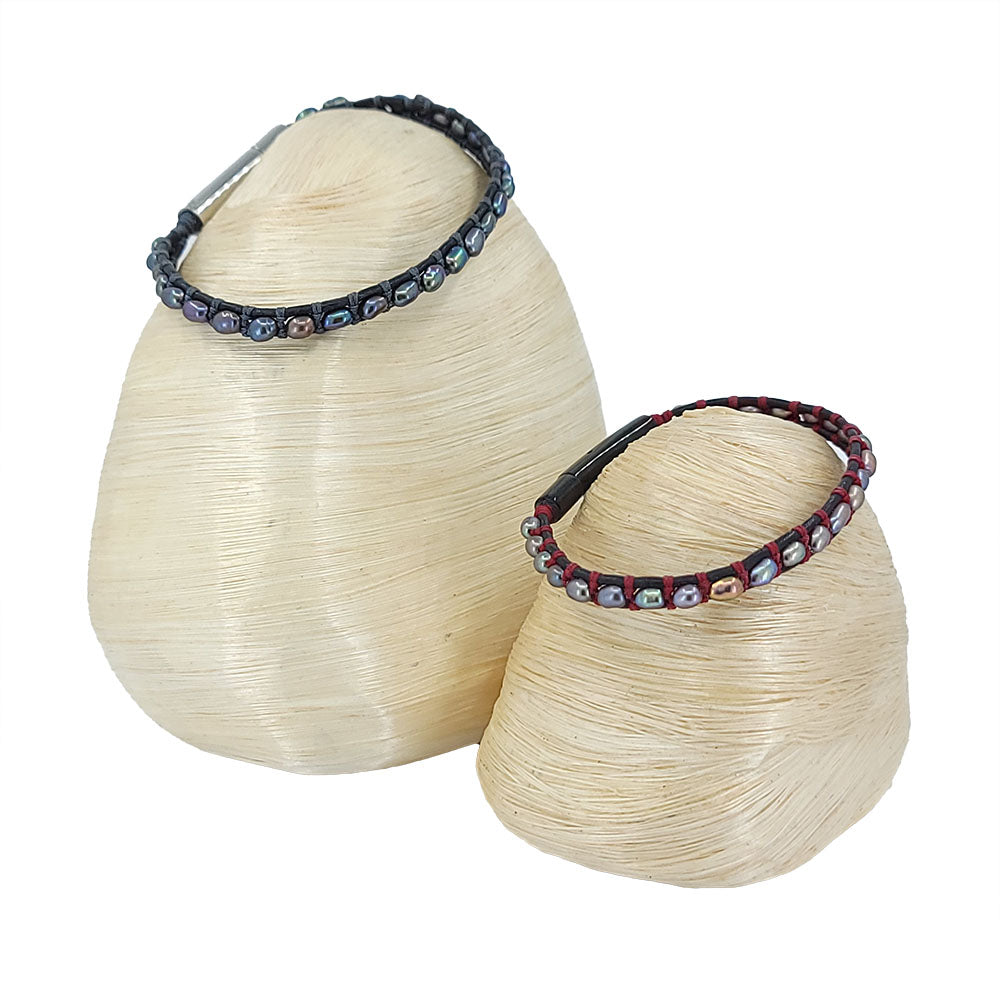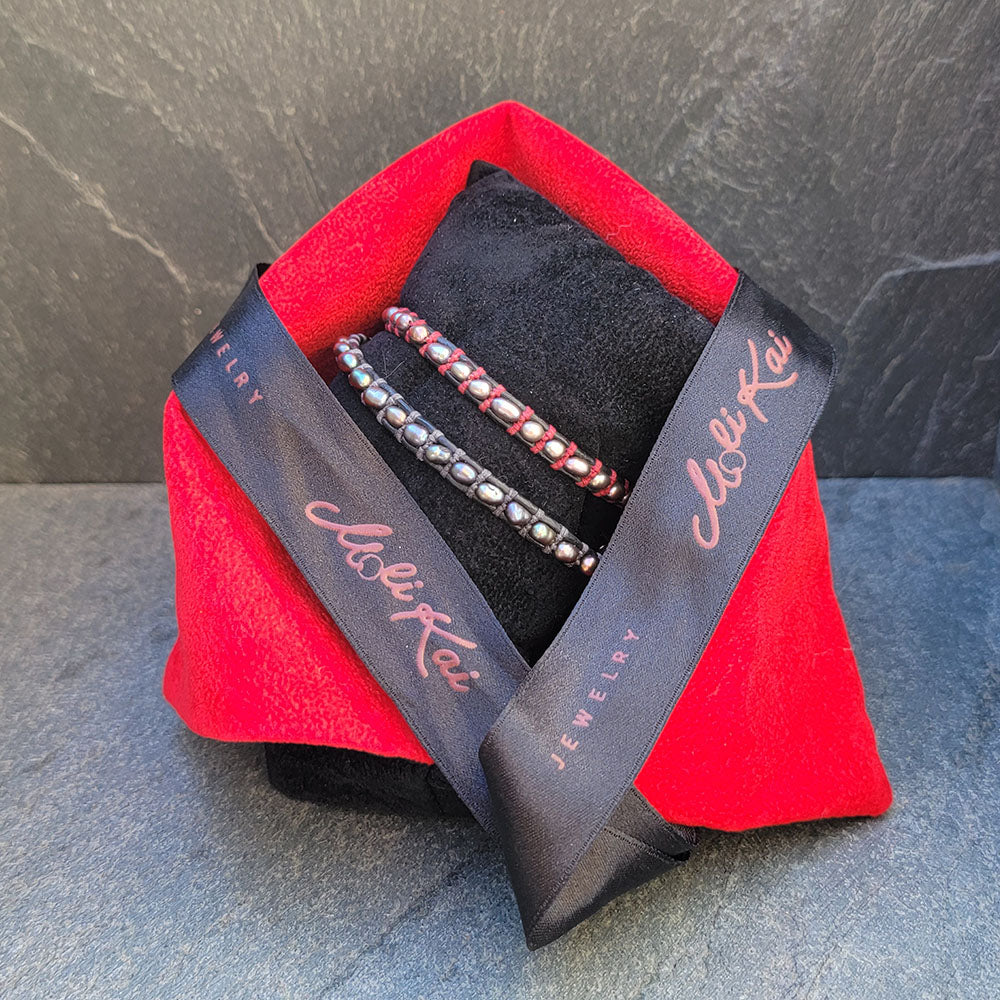 Freshwater Grey Pearl Leather Bracelet
Leimomi - Daughter of Pearls

Radiant Grey Freshwater Rice Pearl Hand Knotted Leather Bracelet. Rich Grey Freshwater Rice Pearls gently knotted with grey or cranberry cord around a black leather cord. Pearls are a symbol of wisdom gained through experience. Great for him or her. Wear this piece for all to know your loyalty, generosity, integrity, and purity.
Details
Stainless Steel Silver/Black Bayonet Clasp

24/28 - 3.5mm x 4 mm Grey Freshwater Rice Pearls
Grey/Cranberry Hand Knotted Cord

Black Leather Cord
Length - 6.5/7.5"